If you know anything about cars, you are probably aware that Toyota is one of the biggest car manufacturers worldwide.
But did you know that Toyota is originally from Nagoya?
Logically, Nagoya and other parts of Aichi Prefecture are the perfect places to geek out about cars in general and Toyota in particular.
In fact, there are 3 Toyota museums in Aichi:
I (Lena) am not a big car fan, but the unique insights into the history of Japan's industry and technology development I got from visiting the Toyota Commemorative Museum of Industry and Technology were profound.
This museum introduces visitors to the history of Toyota from its beginnings in the 19th century to the giant it is today. And I can only recommend it to anyone visiting Nagoya, from children to adults.
It All Started With Textiles and Looms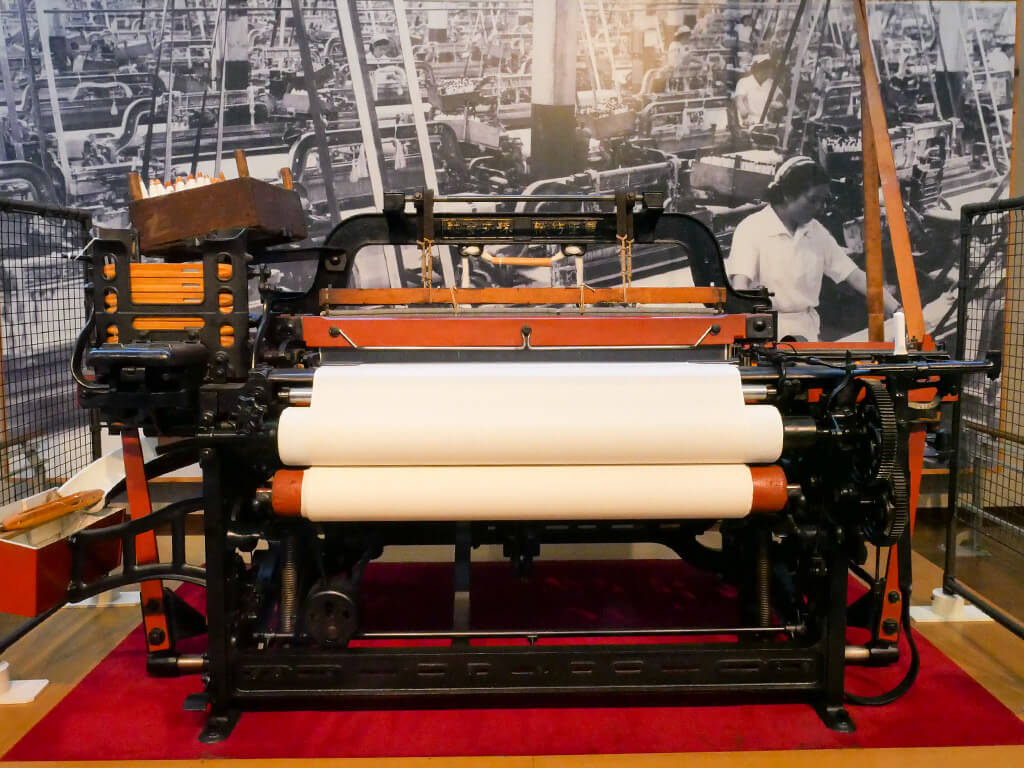 What most people don't know is that Toyota started as a textile manufacturer. Sakichi Toyoda, with a 'd', was a very inventive man. He revolutionized the textile manufacturing industry at the end of the 19th century with his power loom, Type G automatic loom, and original circular loom.
Inside the Textile Machinery Pavilion, you will grasp how cotton was transformed into textiles over the course of centuries and how Toyoda's inventions revolutionized the industry. Making it faster, cheaper, and generally easier to produce high-quality fabrics.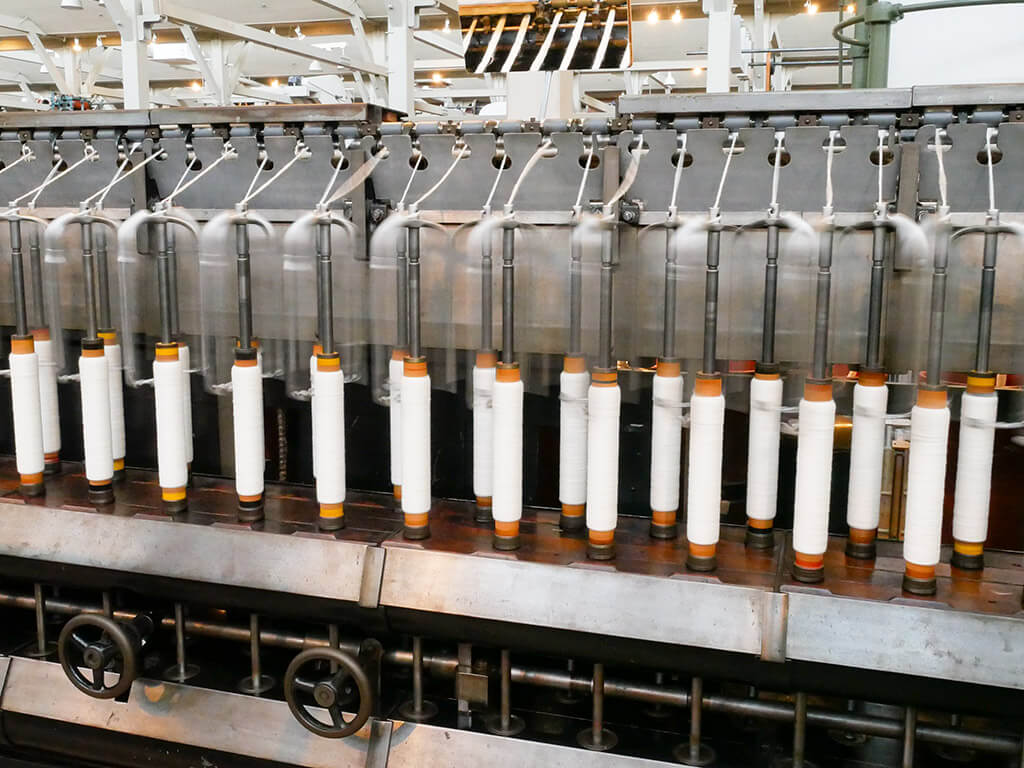 Housed inside the original spinning mill from the early 20th century, around 100 different textile machines are on display here, leading you through the ages from hand spinning to the newest technology using water or laser for manufacturing textiles.
You might not think looms are all that interesting, but trust me, this pavilion and its machinery are fascinating.
Car History and Manufacturing at Toyota Through the Centuries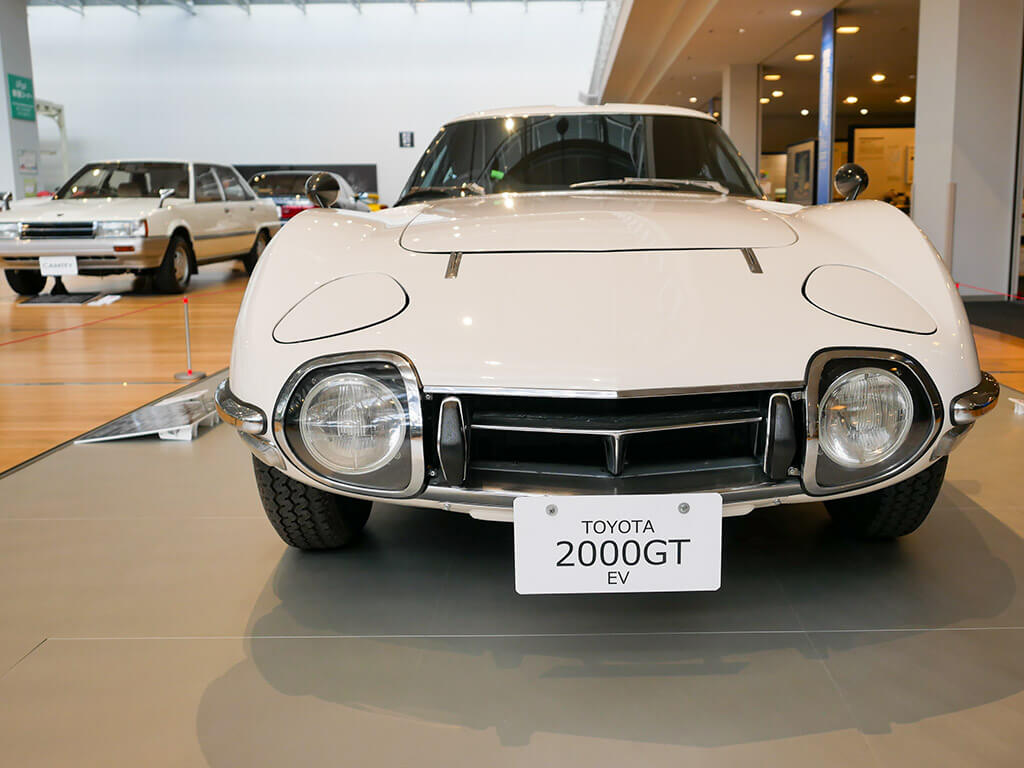 Without Sakichi Toyoda's success and money, his son Kiichiro Toyoda could never have even dreamed of becoming the first car manufacturer in Japan.
His story and the story of Toyota as a car manufacturer are told inside the Automobile Pavilion. The gigantic pavilion is split into four sections. Starting with the Initial Period of the Automobile Business. Next follows an explanation of Automobile Mechanisms and Parts, Automobile Technology and finally Production Technology.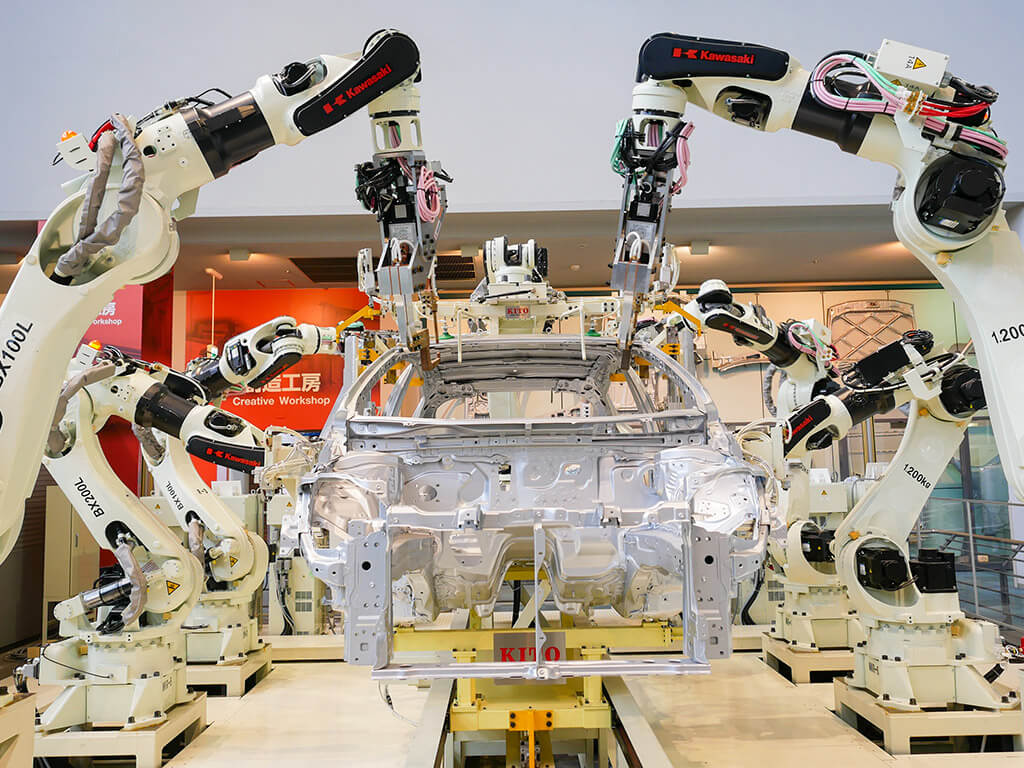 You will see different car models from throughout the ages, as well as manufacturing machinery to build cars from the first assembly lines to produce the first Toyota Model AA to using robotics for manufacturing modern Toyota models today.
Hand's on Learning Opportunities for Children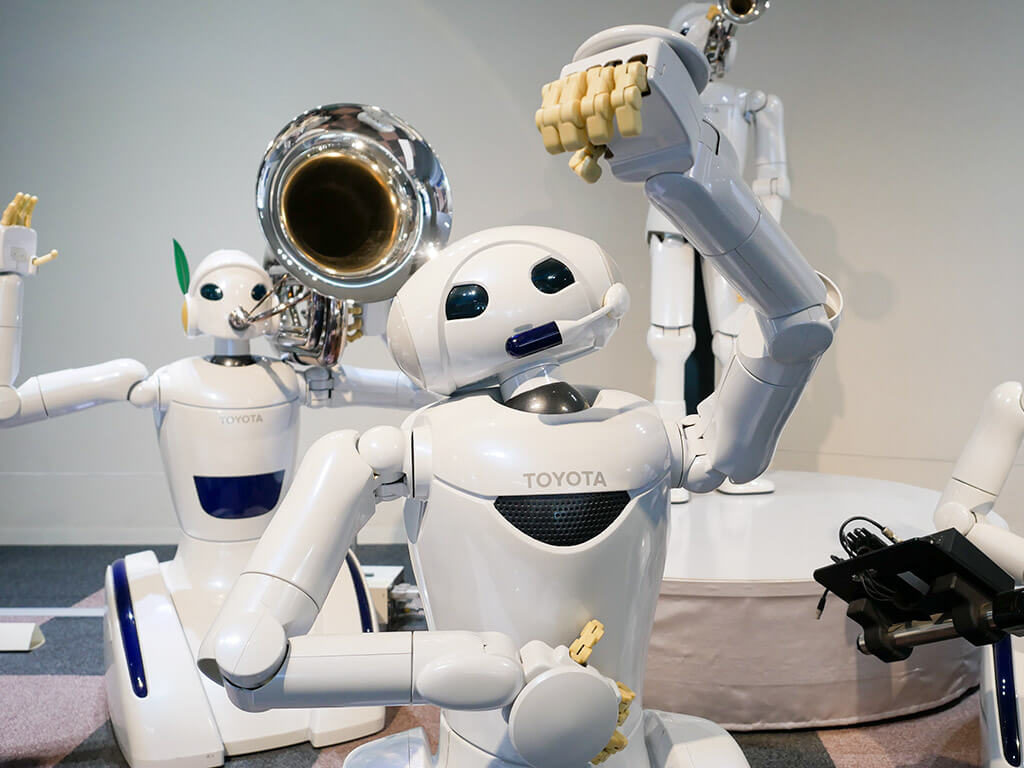 If you are traveling with kids, this is an outstanding museum. Children can get hands-on experience of principles and mechanisms employed in textile machinery and automobile production inside the Technoland, a theme park type area inside the Toyota Museum.
This area has different experiential attractions for fun learning, such as a wind tunnel, a toy car course, a gigantic weaving wall, a water and air-jet game, and more.
The Steam Engine that Powered the Industrial Revolution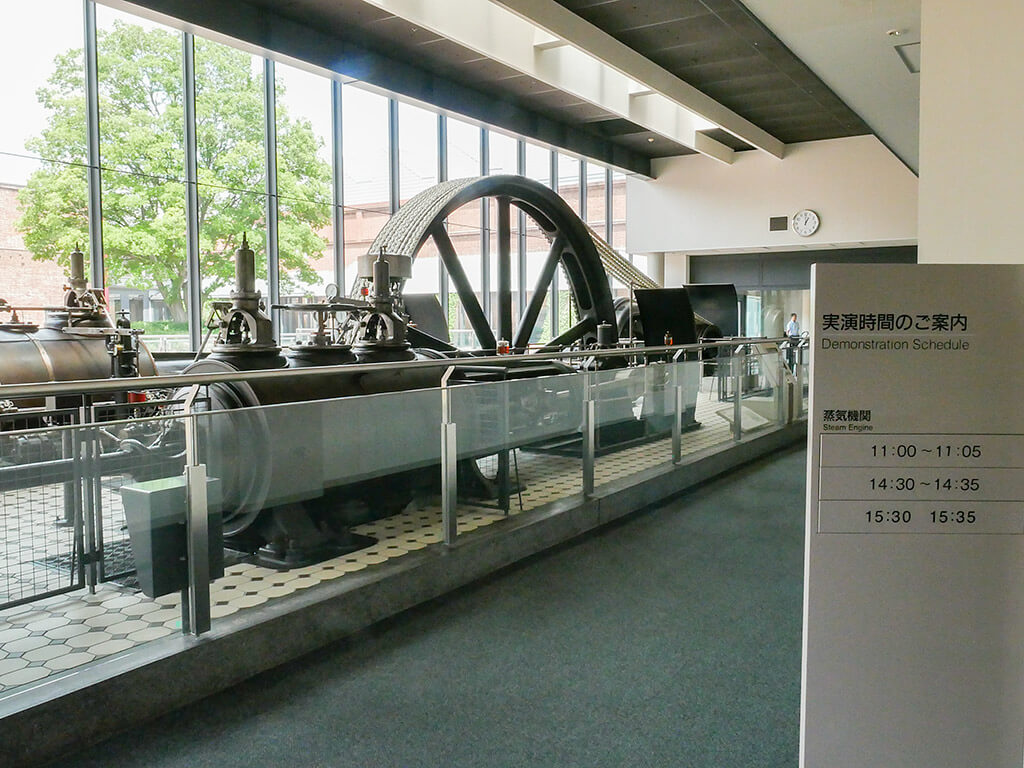 A gigantic steam engine is on display inside the museum. This particular one was used at a spinning mill in Germany from the end of the 19th century. It was later modified to produce electrical power.
In 2005 the Toyota Museum in Nagoya acquired the steam engine to display it and teach about the history of industrial technology. There are regular demonstrations of the steam engine in action.
Learn Even More Through the Audio Guide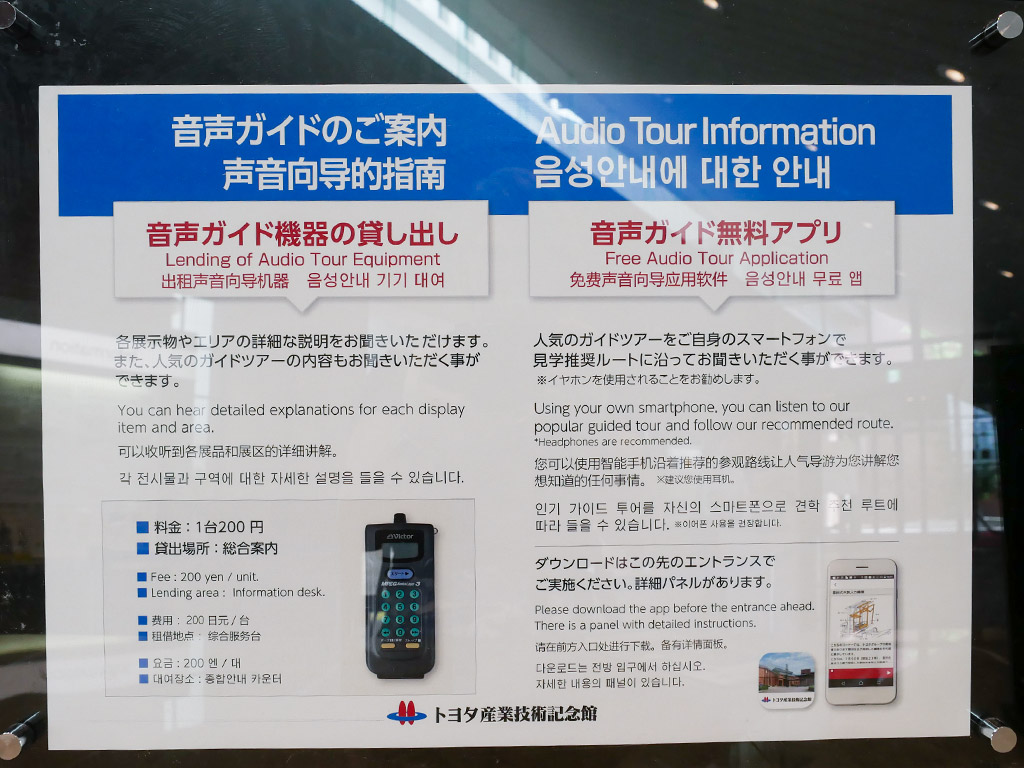 You can get a lot of information just by following the route inside the two pavilions and reading the signage for all the different exhibits. But if reading isn't really your thing, you can use an excellent audio guide throughout the museum.
It works as an app on your smartphone, so don't forget to bring your earphones. The entrance area has free WIFI, which you can use to download the app. Or you can simply download it right now. Here are the links to the PlayStore and AppStore. To use the app, you don't need to be connected to the internet anymore.
The audio guide is easy to use; just put in the number at each exhibit, and a friendly voice will tell you the story of Toyota in perfect English.
I used this option while exploring the Automobile Pavilion by myself. And I have to say I learned a lot about Toyota as a car manufacturer.
Guided Tours in English are the Most Fun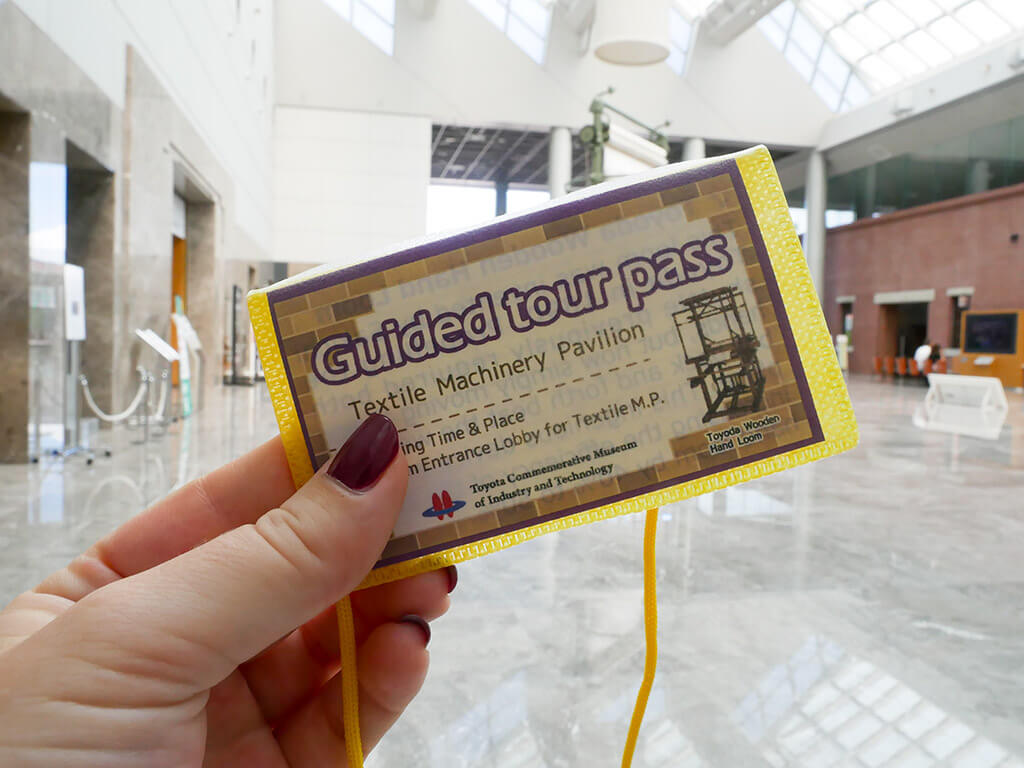 An audio guide is a great option, but a free tour guide is the best way to explore the Toyota Commemorative Museum of Industry and Technology.
English language tours occur daily at 14:00 at the Textile Machinery Pavilion and at 15:15 at the Automobile Pavilion. The tours take around 45 minutes.
You need to register at the pavilion entrance before the scheduled start time.
I took the guided tour of the Textile Machinery Pavilion before. It wasn't a very crowded day, and I was the only participant. The tour guide spoke English quite well and was very knowledgeable. The greatest thing about having a tour guide is the many demonstrations throughout the tour. Experiences you wouldn't be able to have, exploring on your own. If at all possible try joining a guided tour for the most immersive experience.
How to get to the Nagoya Toyota Museum on Public Transport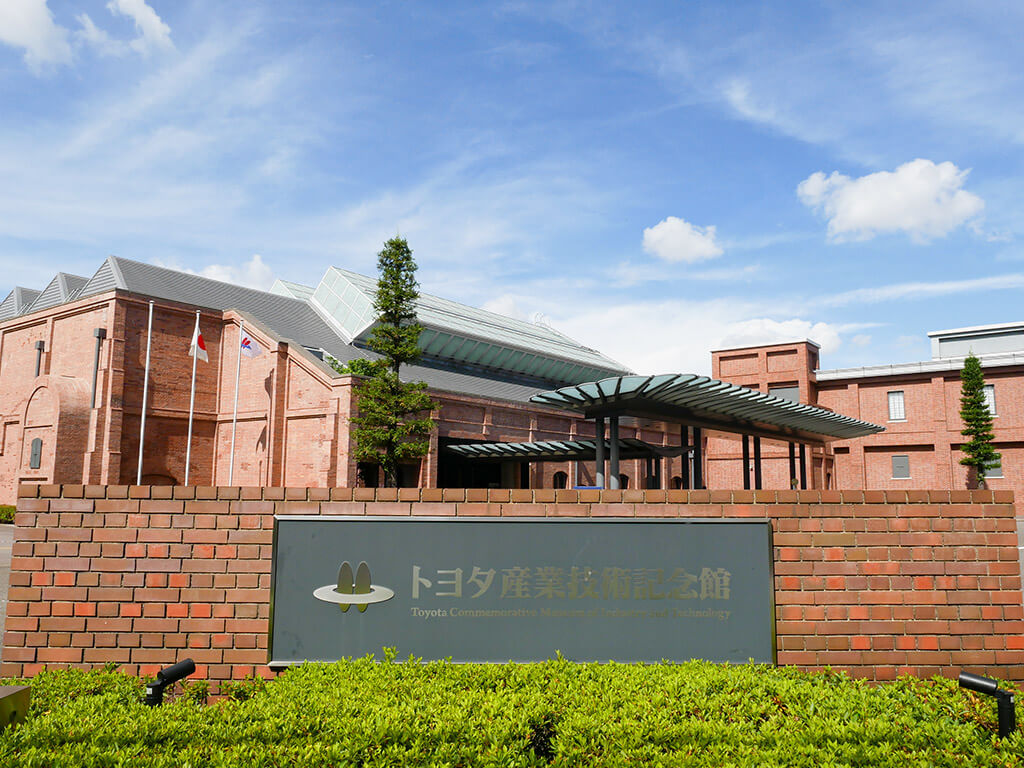 The Toyota Nagoya Museum is just a 15 to 20-minute walk from Nagoya Station, so you don't necessarily need to take public transportation to reach it.
The closest train station is Sako Station on the Meitetsu-Nagoya Line just one stop from Nagoya Station. The one-way fare costs 170 yen.
You can also take the Meguru Tourist Loop Bus from Nagoya Station to the Nagoya Commemorative Museum of Industry and Technology bus stop. It is the first stop after leaving the Nagoya bus terminal. The tourist bus costs 500 yen for a day ticket and takes you to other tourist spots like Nagoya Castle and the Tokugawa Art Museum.
My Final Thoughts on Why You Should Visit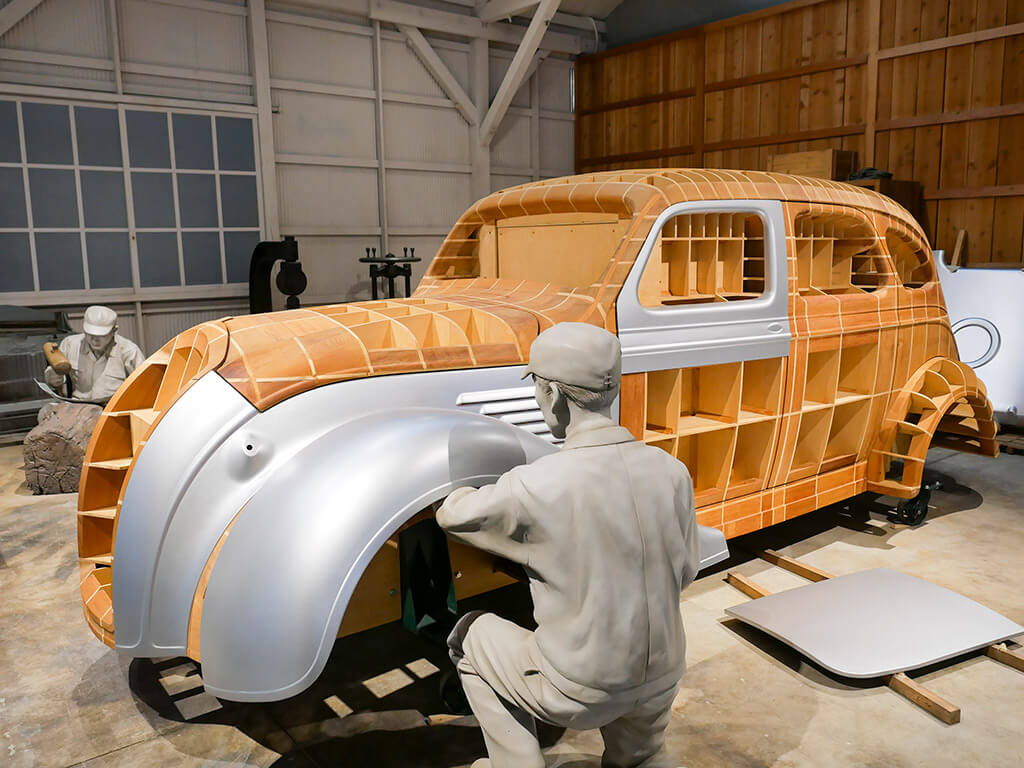 The Toyota Commemorative Museum of Industry and Technology in Nagoya is one of the most visited museums in the city. Even if you aren't into cars and textile production, it is worth a visit. You will definitely learn a ton of new things and come out with a new appreciation for the inventiveness of past generations and the great minds that transformed Japan to become a worldwide leader in industry and technology.
Check out this list of other industry and technology-related museums in Nagoya.
Toyota Commemorative Museum of Industry and Technology (トヨタ産業技術記念館)
Entry Fee: adults 500 yen
Opening Hours: 9:30 – 17:00, closed Mondays
Address: 4-1-35 Noritakeshinmachi, Nishi Ward, Nagoya, Aichi 451-0051
Website | Google Maps
---
Did you enjoy this article?
You might also enjoy this post: Things to do in Nagoya
Be sure to follow us on Facebook for new articles every week, and see our Instagram for pictures and stories about Nagoya!
Share your comments below or message us using any of our social media channels or send us an email.
Tag us 📲
If you have been to the Toyota Commemorative Museum of Industry and Technology in Nagoya in the past, share your experience and tag us on social media with #nagoyaisnotboring