Have you spent a couple of days exploring Nagoya? Visited Nagoya Castle, shopped for subculture items at the Osu Shopping District, experienced the bustling nightlife of Sakae, and wore a Kimono while exploring the old Shikemichi and Endoji districts?
Then it's time for a change of scenery and to explore more of Aichi Prefecture.
That's where this post comes in. It is a list of the most amazing day trips from Nagoya within the prefecture.
The places to visit near Nagoya have so much to offer and are very versatile. Cities, towns, and nature are all a possibility. Not to mention immersion in Japanese culture and the delicious local Japanese cuisine.
1. Go on a Day Trip From Nagoya to Inuyama, the Home of Japan's Tiniest Original Castle.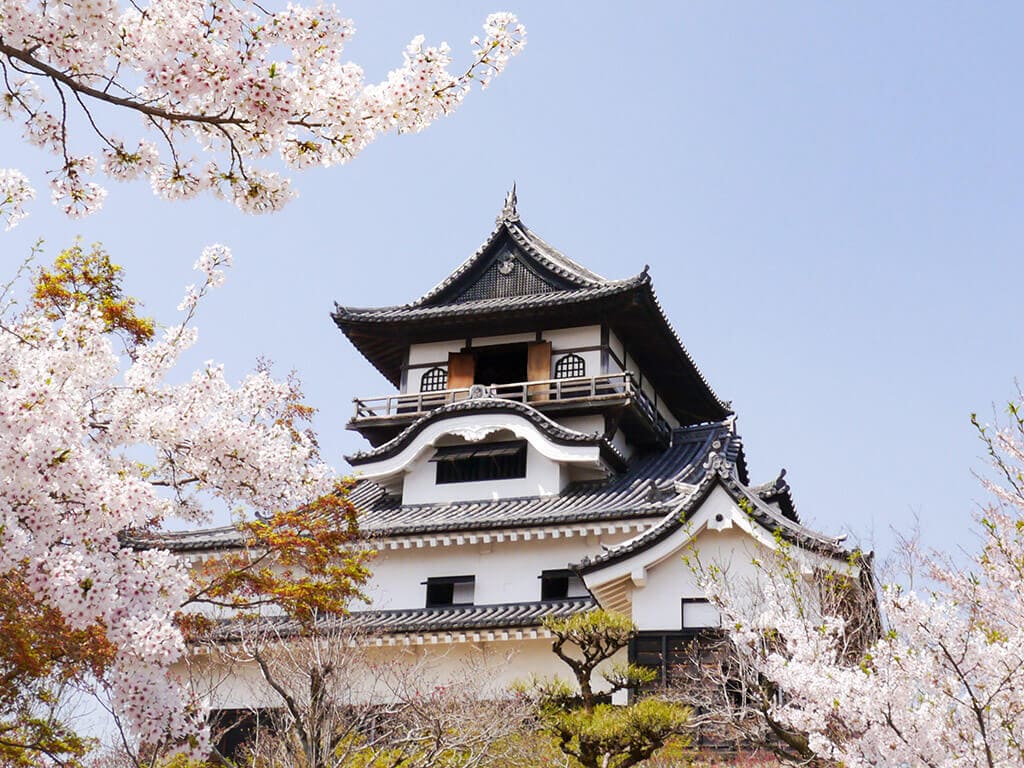 Inuyama is home to one of Japan's tiniest original castles.
There are now only 7 original castles left in Japan and Inuyama might just be the cutest.
Situated on top of a hill overlooking the Kiso River, Inuyama Castle is a great day trip from Nagoya. Because of it's convenient location and unique activities, Inuyama is one of the most popular side trips from Nagoya.
The street leading from Inuyama Station to Inuyama Castle is lined with traditional wooden houses. The perfect place for pictures and to try some delicious and also cute street food.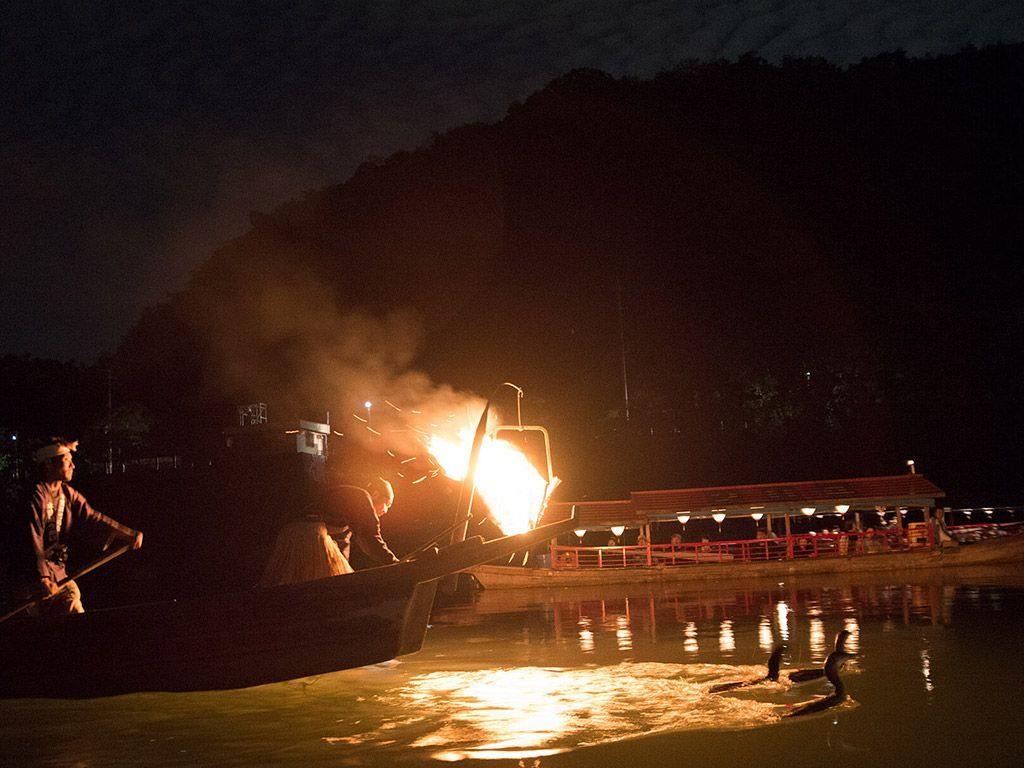 If you visit Inuyama in the summer months you can become witness to one of Japan's fascinating traditions, cormorant fishing, called Ukai, on the Kiso River. This 1300-year-old traditional fishing technique using cormorants to catch Ayu sweetfish, is a unique and amazing Japanese tradition to watch.
Other attractions worth visiting in Inuyama include:
Meiji Mura, an open-air architectural museum/theme park with a collection of Meiji era buildings from all over Japan.
Momotaro Jinja, a shrine dedicated to the Japanese fairy tale Momotaro
Monkey Park, a children's amusement park with rides, games, and a water park in summer, as well as a small zoo with different kinds of monkeys
To get to Inuyama from Nagoya take the Meitetsu train that leaves from Meitetsu Nagoya Station directly to Inuyama Station.
The one-way trip takes only half an hour and costs 550 yen on the express train.
2. Do a Day Trip From Nagoya to Nishio to Learn All About Matcha.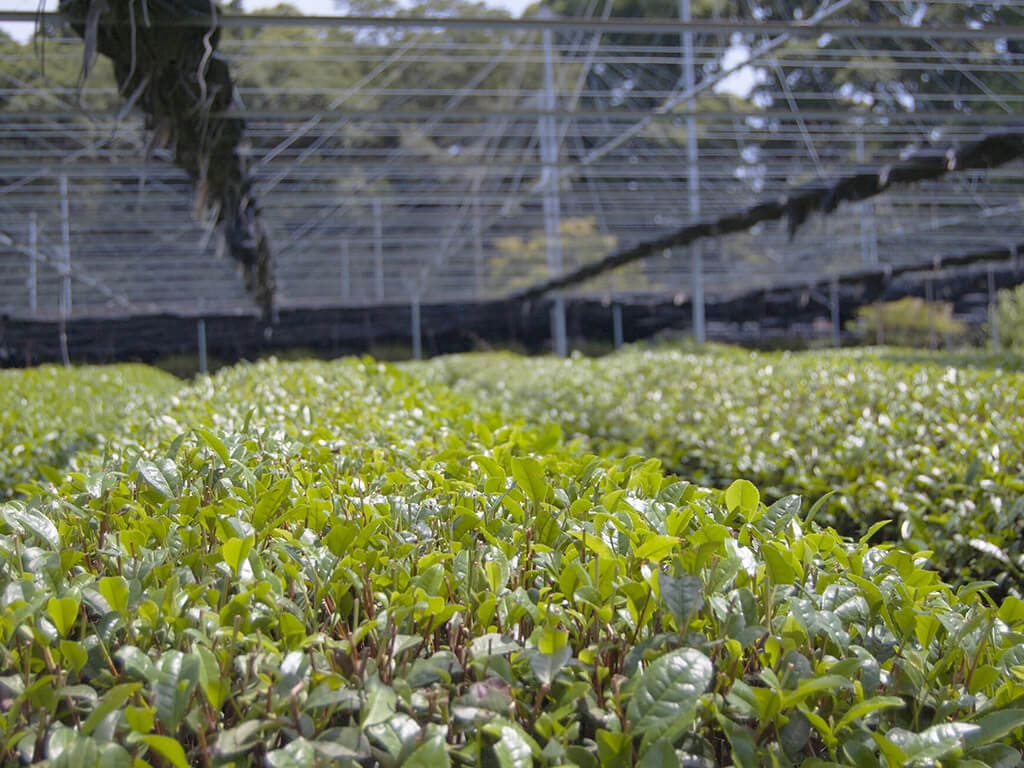 If you love Matcha, Nishio is the place to go in Japan.
The city has one of the highest production amounts in the country. On a day trip to Nishio from Nagoya, you can experience the whole production process, from the plant to the finished Matcha tea.
Pick your own tea leaves, do a factory tour, grind tea leaves into powder, and whisk together your very own Matcha tea which you can enjoy with a Japanese sweet.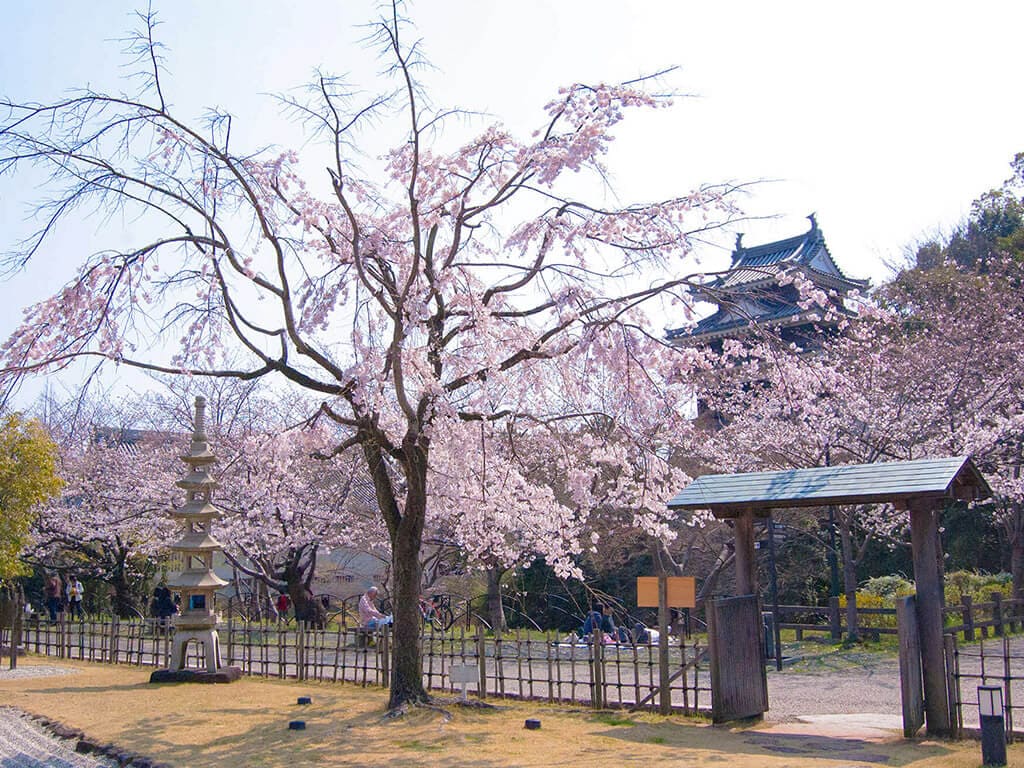 Other attractions worth visiting in Nishio include:
Nishio Castle and the old castle grounds to connect with the history of Nishio
The multiple tea houses and coffee shops that offer amazing Matcha sweets.
Miso Park, where you can tour the warehouse and make your own Miso balls for Miso soup.
Aiya Museum, a Matcha Green Tea Museum with a tour explaining the Matcha process and an opportunity to buy some high quality tea.
From Nagoya Station take the Meitetsu Line bound for Toyohashi. The limited express trains take around 50 minutes to Nishio Station and cost 810 yen. Trains leave every 30 minutes.
3. Do a Day Trip From Nagoya to Tokoname if You Love Pottery!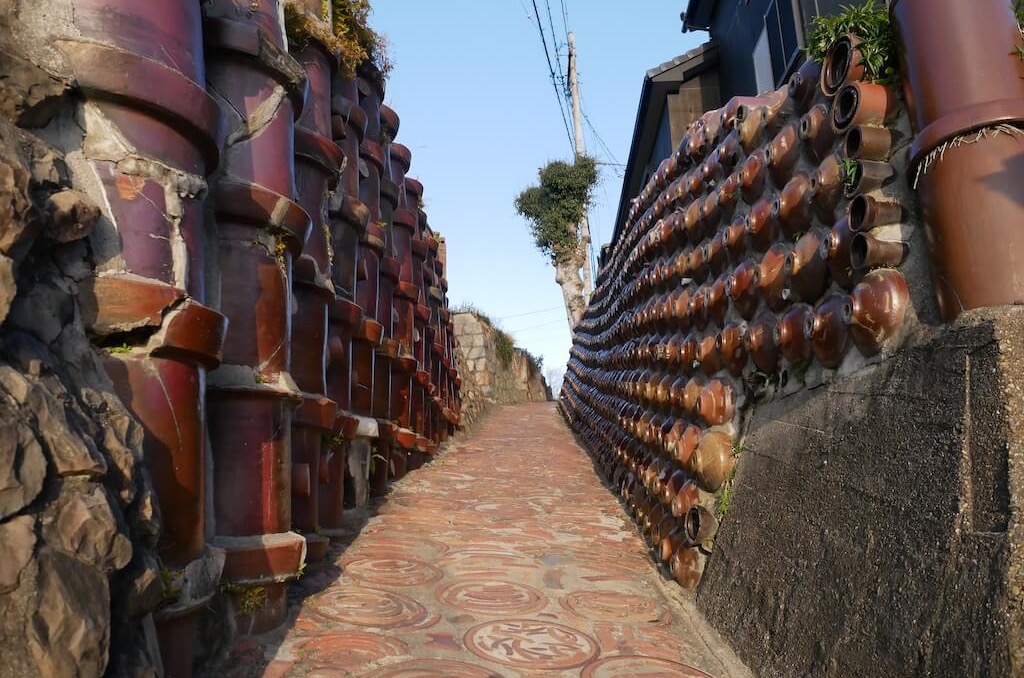 Tokoname is most famous as the home of Central Japan International Airport. But it used to be a famous pottery town, the biggest producer of ceramics in the Edo Period (1608 – 1868) and one of the six big kiln towns of Japan. Nowadays visitors can learn and admire this history on one of two Pottery Paths, walking trails leading through Tokoname.
While you are in town don't forget to try your own hand on a little bit of pottery during a pottery class.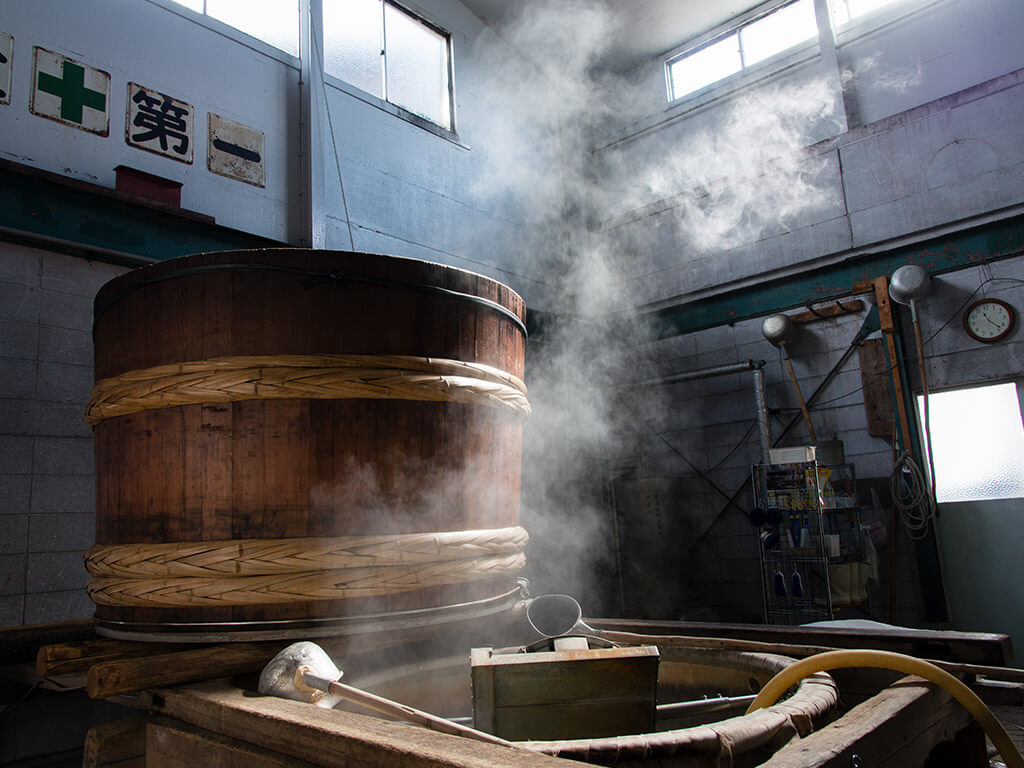 Tokoname is also home to a couple of Sake breweries. If you are interested in learning more about Japanese rice wine you can visit either Sawada Shuzo Brewery or Morita Kosugaya Brewery.
From Nagoya Station take the Meitetsu express bound for Central Japan International Airport. Tokoname Station is 32 minutes from Nagoya. The one-way trip costs 680 yen.
4. Spend a Day in Okazaki to Know All There Is to Know About Hatcho Miso.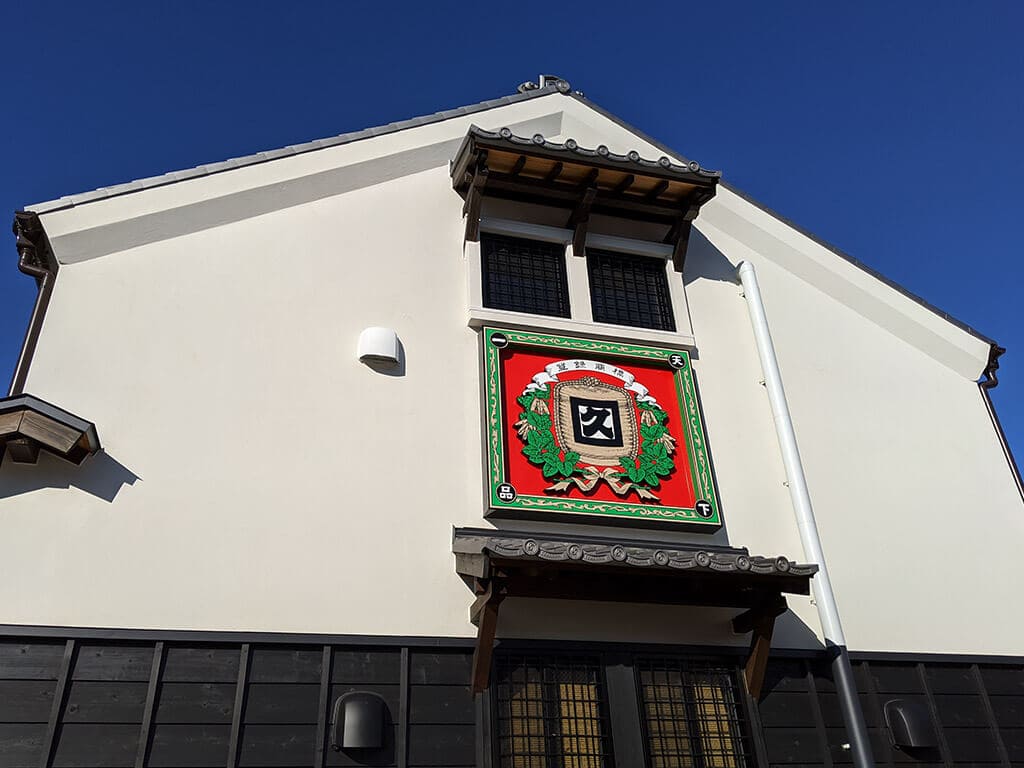 Okazaki is a castle town south of Nagoya. Famous as the birthplace of warlord and unifier of the country, Tokugawa Ieyasu, and for Hatcho Miso.
When visiting Okazaki Castle you will learn how important Tokugawa Ieyasu, the first Shogun of the Tokugawa Period still is for the people of Okazaki. There are also museums dedicated to him and his legacy.
If you are a foodie you should check out the Hatcho Miso factories. Miso is fermented soybean paste, a central ingredient in Japanese cooking. The Hatcho Miso from Okazaki is a special kind of Miso very popular in the region and used in many dishes such as Miso Nikomi Udon and Miso Katsu.
At the Miso factory, you can learn about the production process and sample the special Hatcho Miso.
From Nagoya, you can take the JR Tokaido Line to Okazaki Station. The one-way trip takes just 30 minutes and costs 620 yen (6 US dollars). If you hold a JR pass this trip will be free, so you can look at your options and easily buy it here.
5. Stay at the Strange Hotel or Enjoy Laguna Ten Bosch Amusement Park on a Day Trip From Nagoya to Gamagori.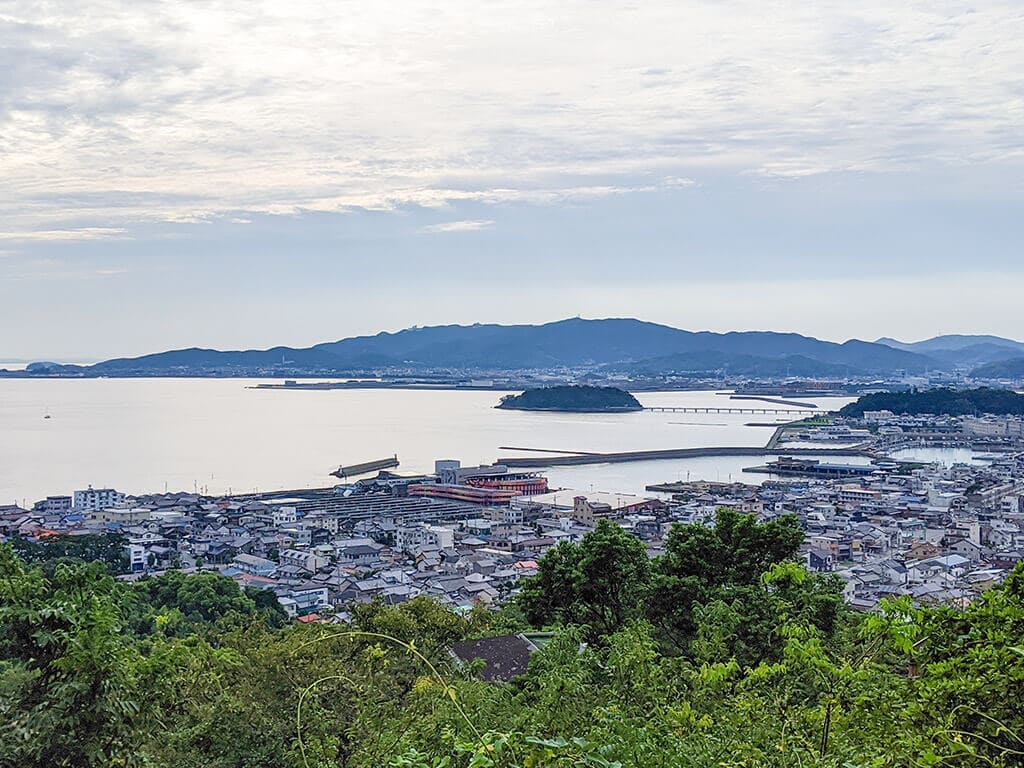 Gamagori is a city in the south of Aichi prefecture right at the ocean. As a foreigner, the only thing you might have heard about Gamagori is 'Henn na Hotel'. A strange hotel operated (almost) completely by robots. Velociraptor robot reception staff will check you in to your room, and a cute little robot assistant is available throughout your stay. It is a really weird experience. By the way, 'Henn na Hotel' literally means 'Strange Hotel', what an applicable name to choose for this hotel.
Henn na Hotel is actually part of Laguna ten Bosch, an amusement park that looks like a Dutch village. It has a ferris wheel, and multiple rides but also a big pool area for use in the summer. If you are looking for an unforgettable New Year's party you might want to consider heading to Laguna ten Bosch. Their countdown show includes performances of a famous boy band, fireworks, and much more. In the wintertime, it is also the place of an impressive winter illumination.
You can easily buy your tickets for Laguna Ten Bosch here.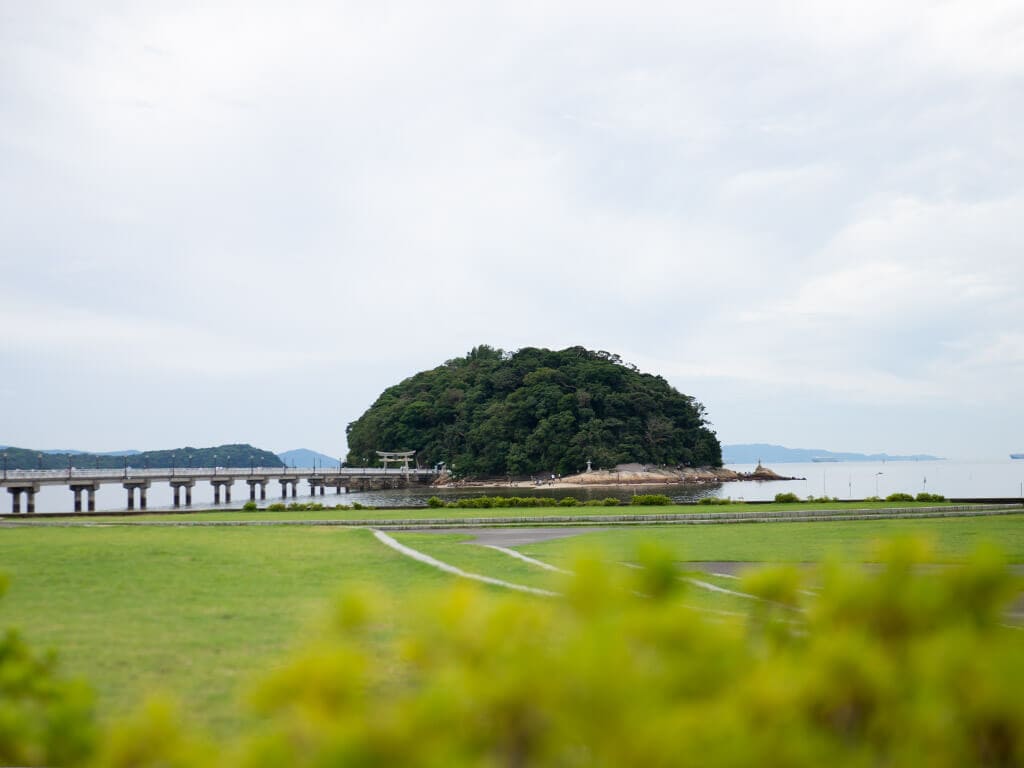 Other attractions in Gamagori include:
Takeshima, an uninhabited island with a shrine connected with the mainland by a bridge,
Orange Park, a fruit park where you can pick seasonal fruit such as oranges, melons, strawberries, and grapes
From Nagoya, you can take the JR Tokaido Line to Gamagori Station. The one-way trip takes about an hour and costs 990 yen. If you hold a JR pass this trip will be free, so go ahead and secure your pass here.
6. Learning About Vinegar Is Fun on a Day Trip From Nagoya to Handa.
For such a small town there is surprisingly much to do in Handa. Start by visiting the Mizkan Museum to learn about vinegar production throughout history. Continue on to learn more about Sake, Japanese rice wine at Kunizakari Sake Cultural Hall, and end your day at the Red Brick Building an old beer factory that now houses shops and restaurants.
From Nagoya, take the Meitetsu Line bound for Kowa or Utsumi to Chitahanda Station. The one-way trip takes around 30 minutes depending on your train and costs only 680 yen.
7. Toyota Is Not Only a Car, but also a city. Visit Toyota City on a Day Trip From Nagoya.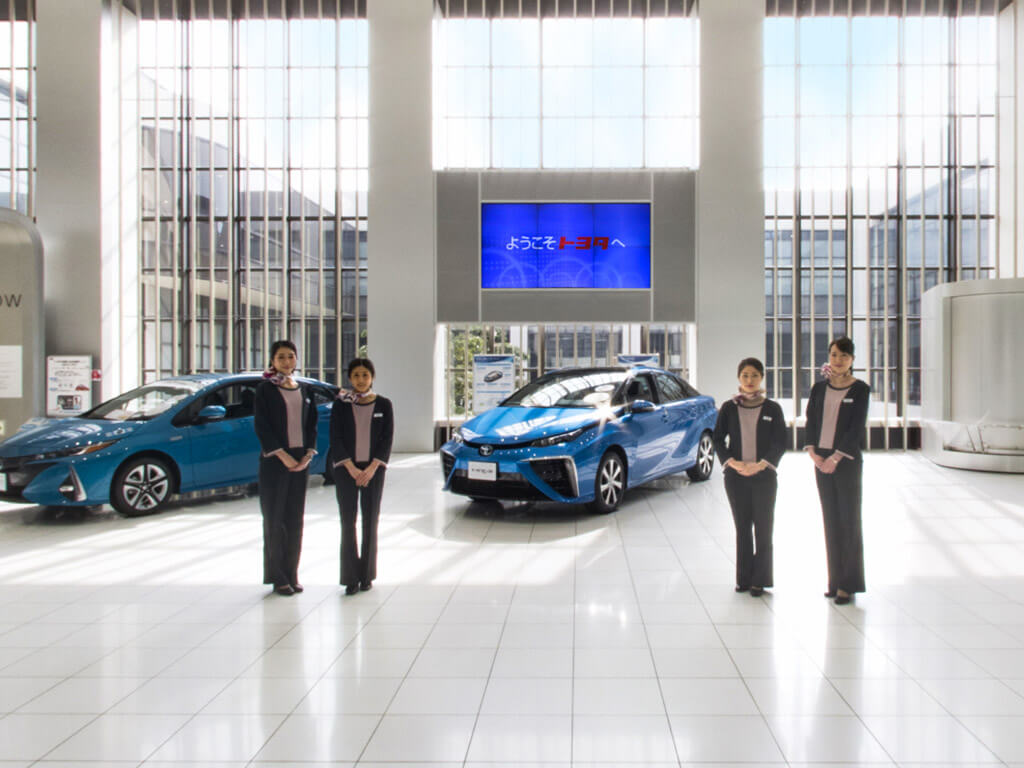 Toyota city is the home of Japan's biggest car manufacturer and you can learn more about it at the Toyota Kaikan Museum where you can take a factory tour around an actual Toyota plant.
But in Toyota, you can also learn about other local industries such as Sake, Miso, Washi paper, and even mayonnaise.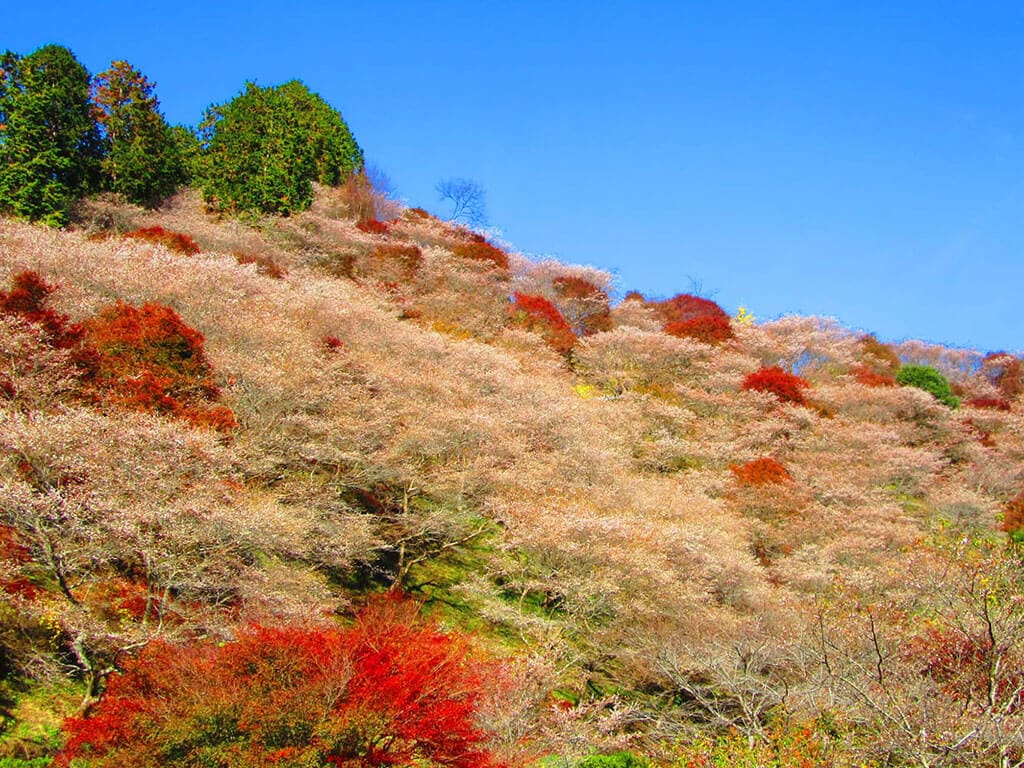 Toyota is rich in nature. Popular spots include the Korankei Valley and Obara Fureai Park, especially in autumn when the leaves change their colors. But there are also many popular spots to enjoy cherry blossoms around Toyota not only in spring, but also during autumn.
Toyota is about one hour away from Nagoya either on the Meitetsu Line (810 yen, one transfer at Chiryu) or the Subway (780 yen, one transfer at Gokiso).
8. Do a Day Trip to Toyokawa and Visit the Fox Shrine.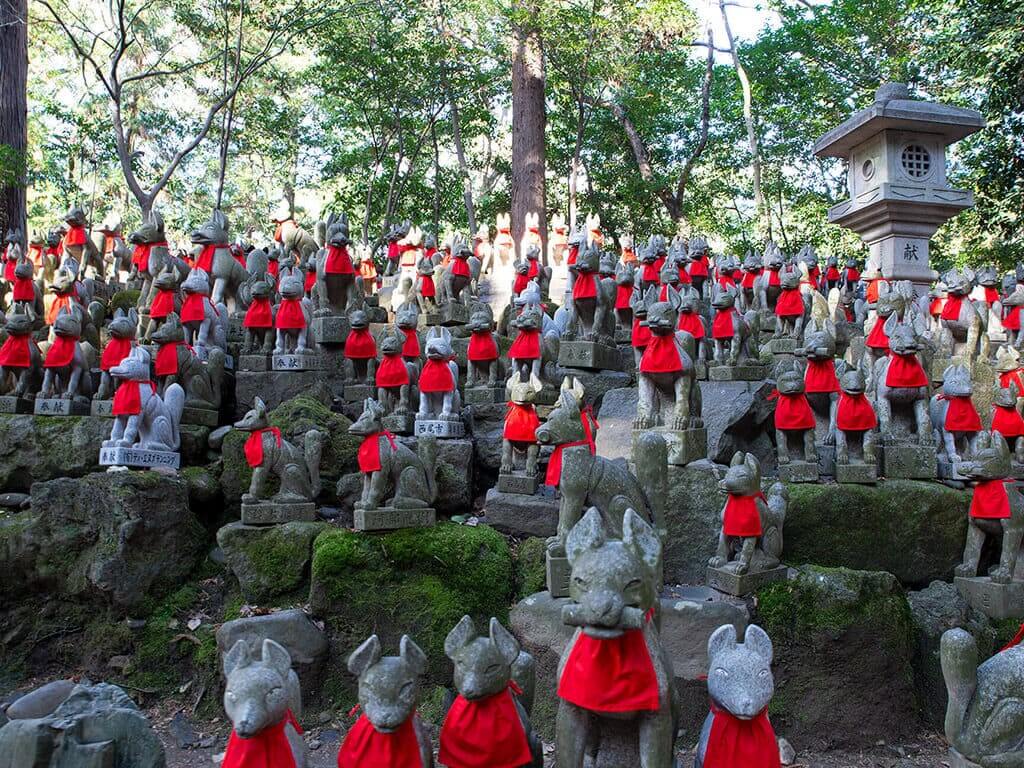 Kyoto has the famous Fushimi Inari Shrine with its many red Torii. Toyokawa also has a stunning Inari Shrine, that at the same time it is a Buddhist temple, Toyokawa Inari Temple. It is famous for its many fox statues. The grounds itself are very picturesque and the cute foxes with their many facial expressions even more so.
After exploring the temple, walk around the shopping street in front to try some of the local food such as Inari Sushi, rice in a pouch made of deep-fried tofu. Toyokawa is considered one of the birthplaces of this traditional dish.
From Nagoya, take the Meitetsu train bound for Toyokawa Inari Station. The one-way trip takes 1 hour and 10 minutes and costs 1140 yen.
9. Toyohashi, visit the Birthplace of Hand-Held Fireworks.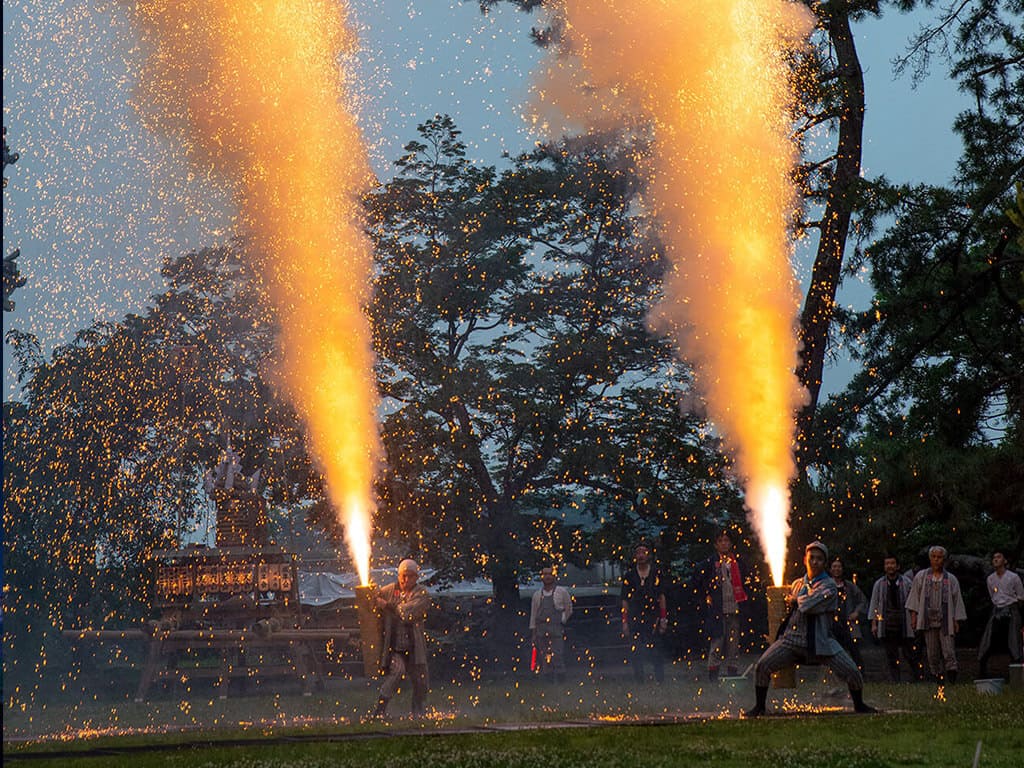 There is no one thing to recommend when it comes to Toyohashi, but the city right next to Toyokawa is nice to visit in combination with Toyokawa. The city is known for its calligraphy brushes.
Toyohashi was a castle town and as a post town during the Edo Period.
Here you can see the ruins of Yoshida Castle.
Toyohashi is a famous city for its amazing Hand-held fireworks (Tezutsu) festival called Toyohashi Gion Festival. This festival is held in mid July.
Talking about food in this area, we recommend trying Curry Udon, which is the specialty of the city. Also Chikuwa, a processed Japanese fish cake made from a fish paste called Surimi, a rare but delicious local specialty.
While visiting Toyohashi don't forget to ride the tram that crisscrosses the city.
From Nagoya, take the Meitetsu Line bound for Toyohashi or the JR Tokaido Line bound for Toyohashi. The one-way trip takes around 1 hour and costs either 1140 yen or 1340 yen.
10. It's All About Octopus on Himakajima. Visit the Small Island on a Day Trip From Nagoya.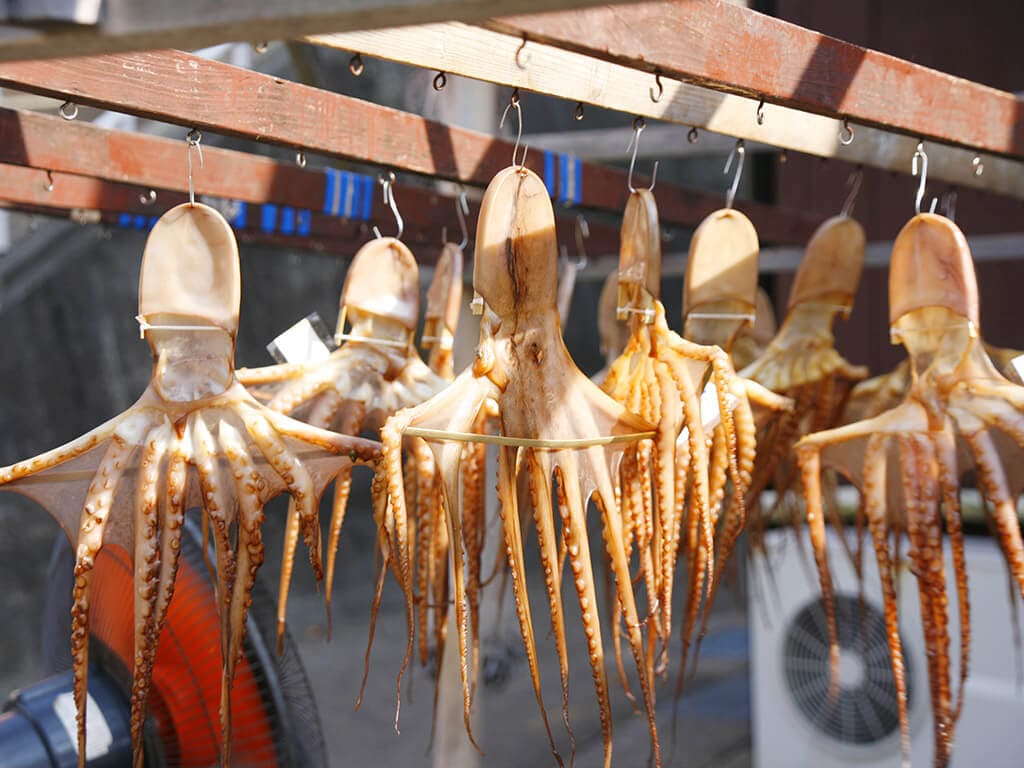 The small island Himakajima is one in a group of 3 islands off the coast of Aichi Prefecture. The small island is most famous for having delicious octopus but also other seafood such as Shirasu and even Fugu.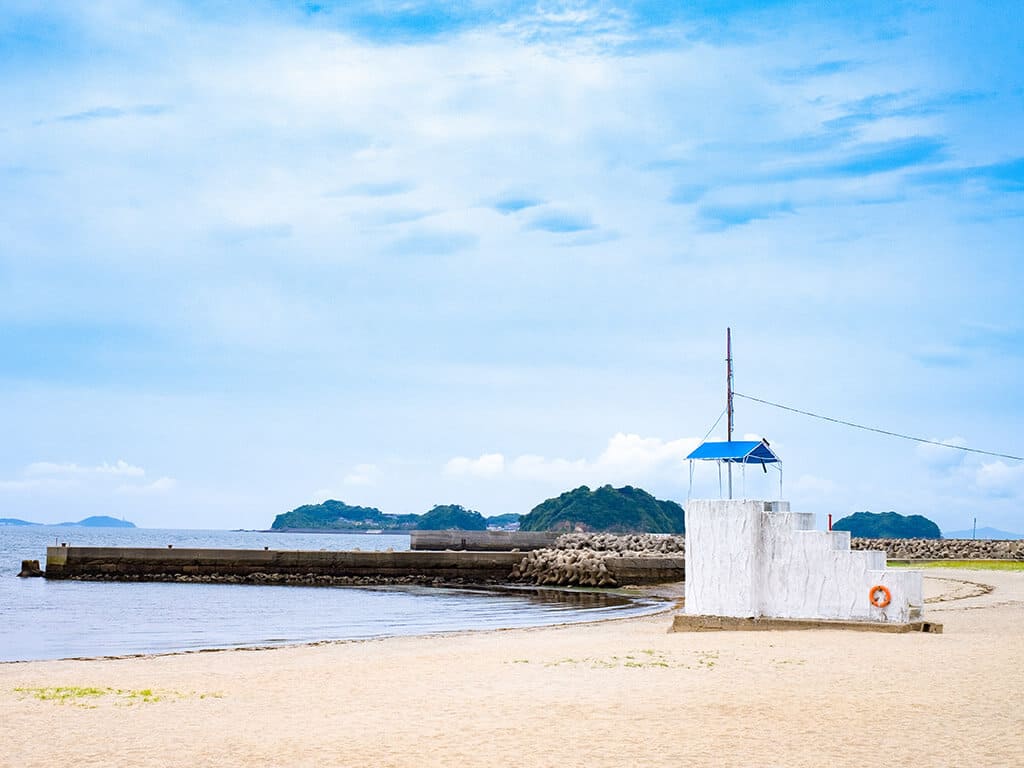 It is a very scenic island that you can cycle or even walk around, with beautiful beaches, countless restaurants and art throughout.
Don't miss Heidi's Swing, the top attraction of the island to take a picture sky above and the ocean below.
From Nagoya, take the Meitetsu Line bound for Utsumi and transfer to a bus bound for Morozaki Port. From the port take a ferry to Himakajima island. The trip to the port takes around 1 hour and 30 minutes and costs 1300 yen. The ferry takes only 10 minutes to reach Himakajima and costs 1380 yen for a return trip.
11. Do a Day Trip to Tokai – Home of Japan's Steel Industry and a Great Buddha.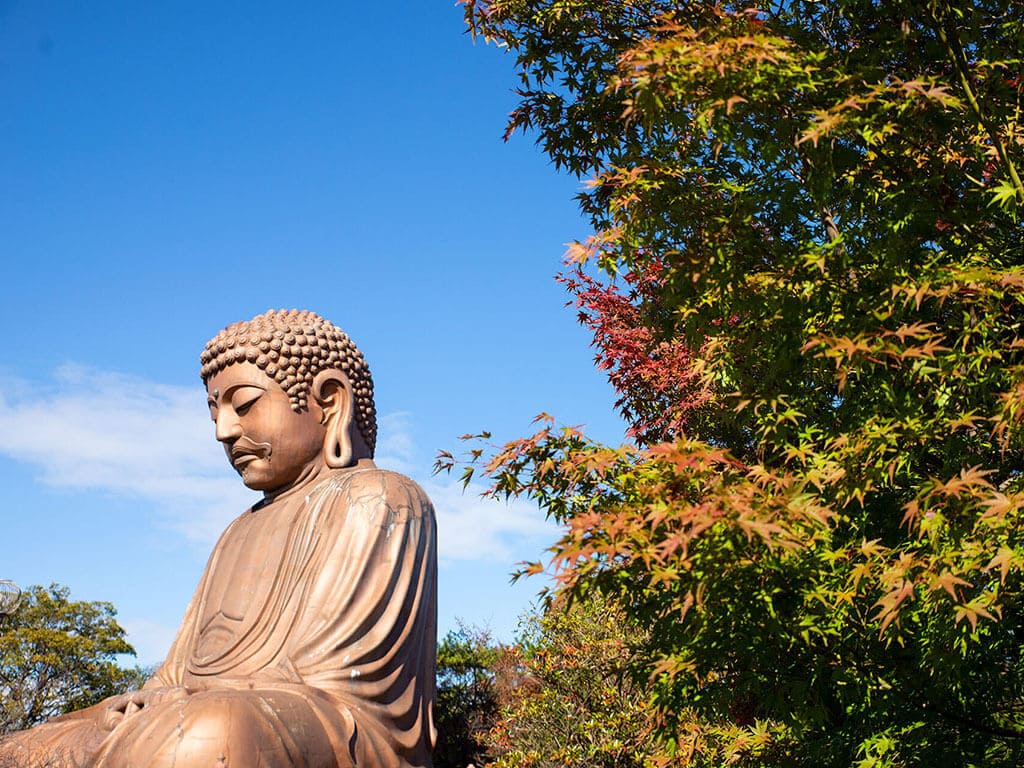 The top reason to visit Tokai is the great Buddha of Shurakuen. The bronze statue is impressive and located within a spacious park that offers other fun activities as well. The park is especially popular during autumn when the leaves change their color. Don't forget to make a stop at the Oumeian tearoom to have a set of Matcha and Wagashi and enjoy the relaxed atmosphere of the Japanese tea house and garden.
Tokai is famous for its steel industry and you can learn more about it at the Aichi Steel Forging Industry Museum.
If you are into orchids, that's another good reason to visit. Especially during the Flower Show held every year in January when the orchid farmers put their most beautiful creations on display.
From Nagoya, take the Meitetsu Line bound for Kowa or Central Japan International Airport. The trip takes around 15 minutes and costs 400 yen.
12. Learn All About Ceramics in Seto on a Day Trip From Nagoya.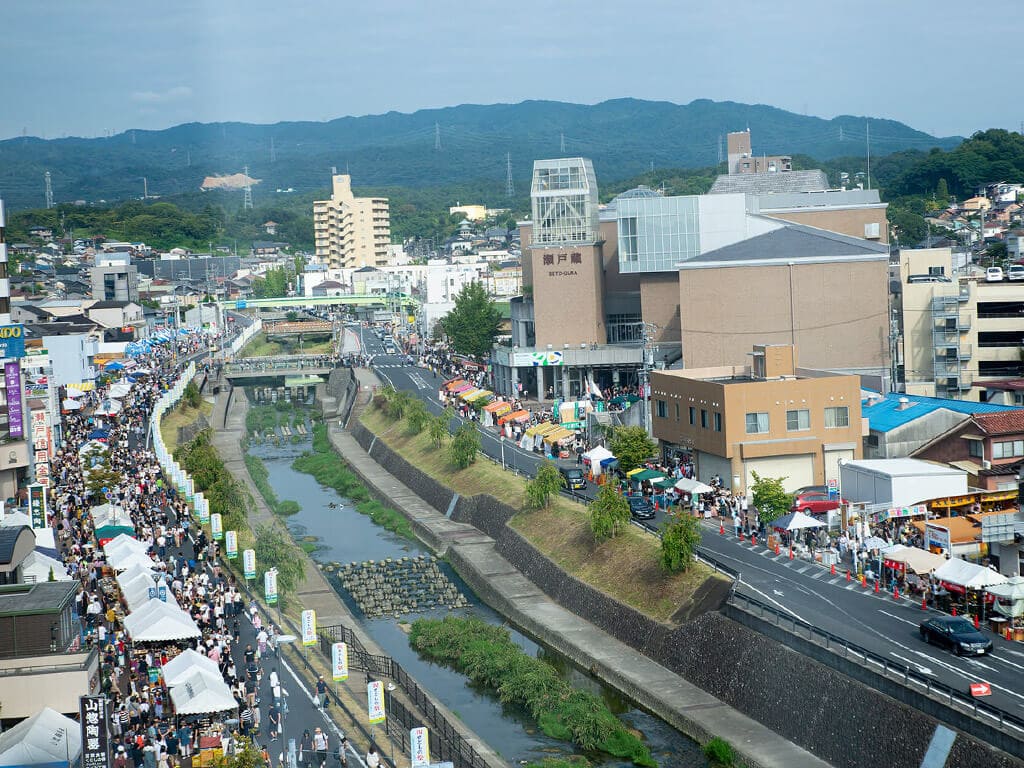 Like Tokoname, Seto has a long history of ceramics and is also one of the 6 historic kiln towns of Japan. To learn more about ceramics in Seto it is best to visit during one of the many ceramics festivals. But even if you don't visit during one of the festivals you will find ceramics everywhere in the city on walls and bridges.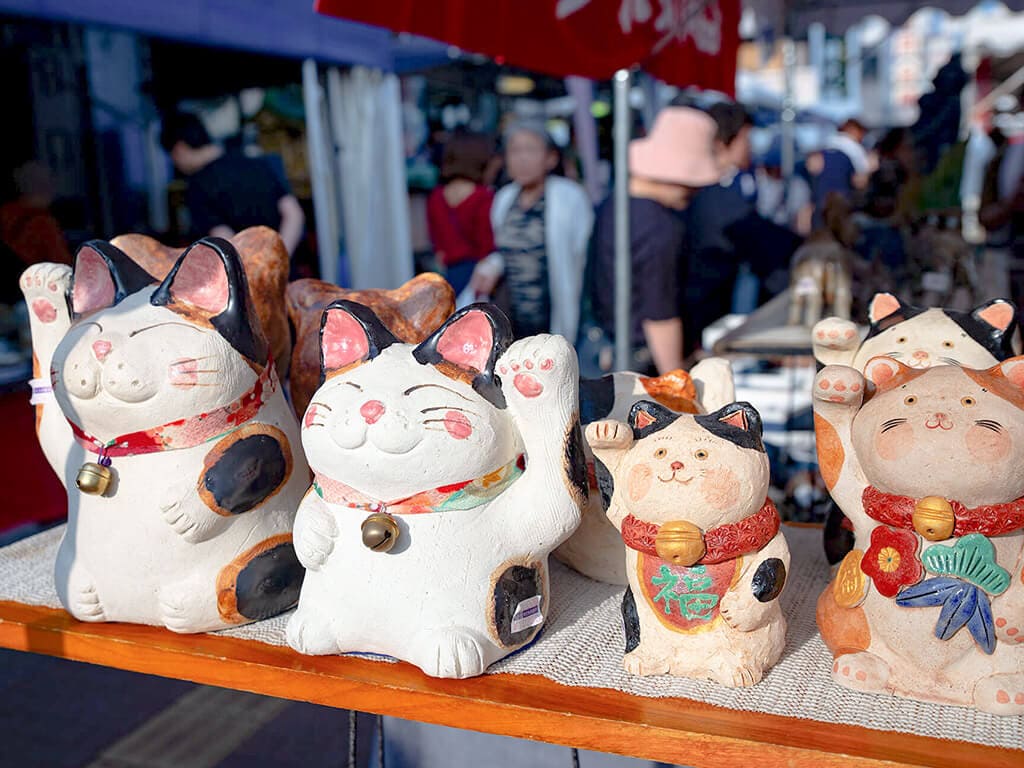 Several museums in Seto are dedicated to ceramics, the best of which is the Seto-gura Museum which has explanations in English. You can also visit the Manekineko Museum, Japan's largest beckoning cats museum, with thousand of beckoning cats.
From Sakaemachi in Nagoya, take the Seto Line to Owari-Seto Station. The one-way trip takes 30 minutes and costs 460 yen.
13. Before There Was Nagoya, There Was Kiyosu. Find Out About the History of the Region.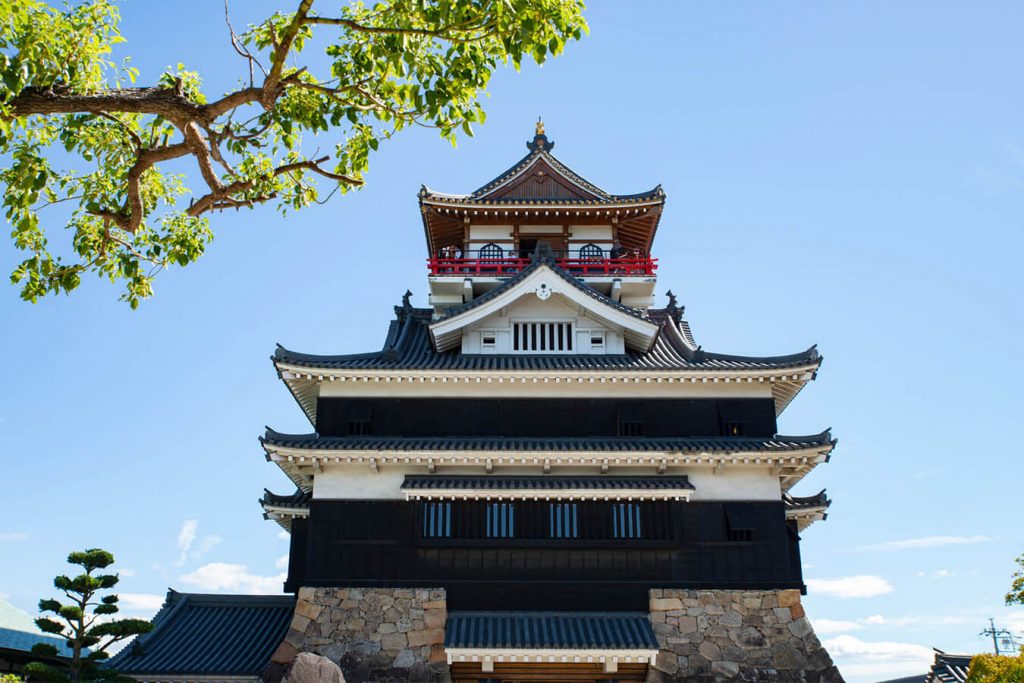 Kiyosu played an important historical role during the warring states period, with Kiyosu Castle as the seat of warlord Oda Nobunaga. This was before the construction of Nagoya Castle and the founding of Nagoya City.
Nowadays you can learn all about the history at the reconstructed Kiyosu Castle.
Kiyosu also happens to be home to the Kirin Beer Factory where you can take a free tour and learn more about the beer production process as well as sample a selection of different beers.
Kiyosu Castle is a 15-minute walk from either Kiyosu Station (JR Line, 7 minutes, 200 yen) or Shin-Kiyosu Station (Meitetsu Line, 10 minutes, 240 yen).
14. Enjoy Sunflowers and Beaches at Chita Peninsula.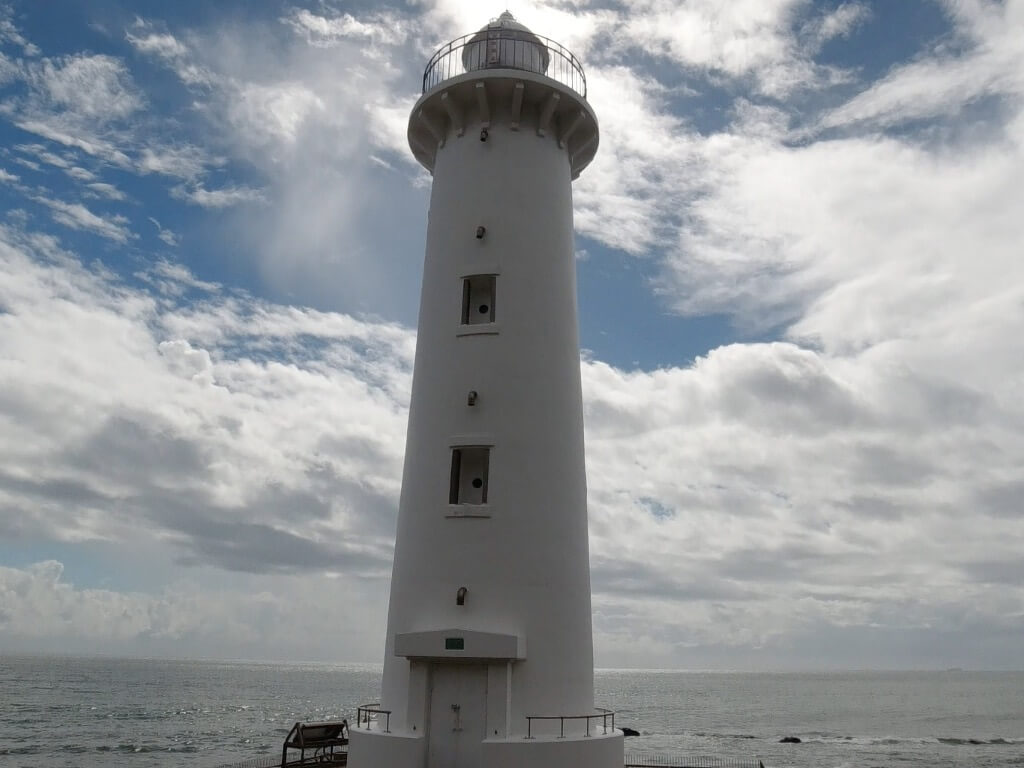 The Cita Peninsula is the western tip of Aichi Prefecture, with a couple of scenic spots spread around the tip. It is best explored by car because the sights are spread far with limited public transport in between.
We recommend checking out the sunflower fields of Kanko Noen Hana Hiroba, the Hazu-Misaki Promontory to get a view of the ocean, and the Noma lighthouse and the surrounding beaches.
If you want to try 100 different types of shrimp rice crackers check out Ebisenbei no Sato where you can do just that, and even make your own gigantic shrimp rice cracker for only 300 yen.
15. Visit Atsumi Peninsula, the Southernmost Point of Aichi Prefecture.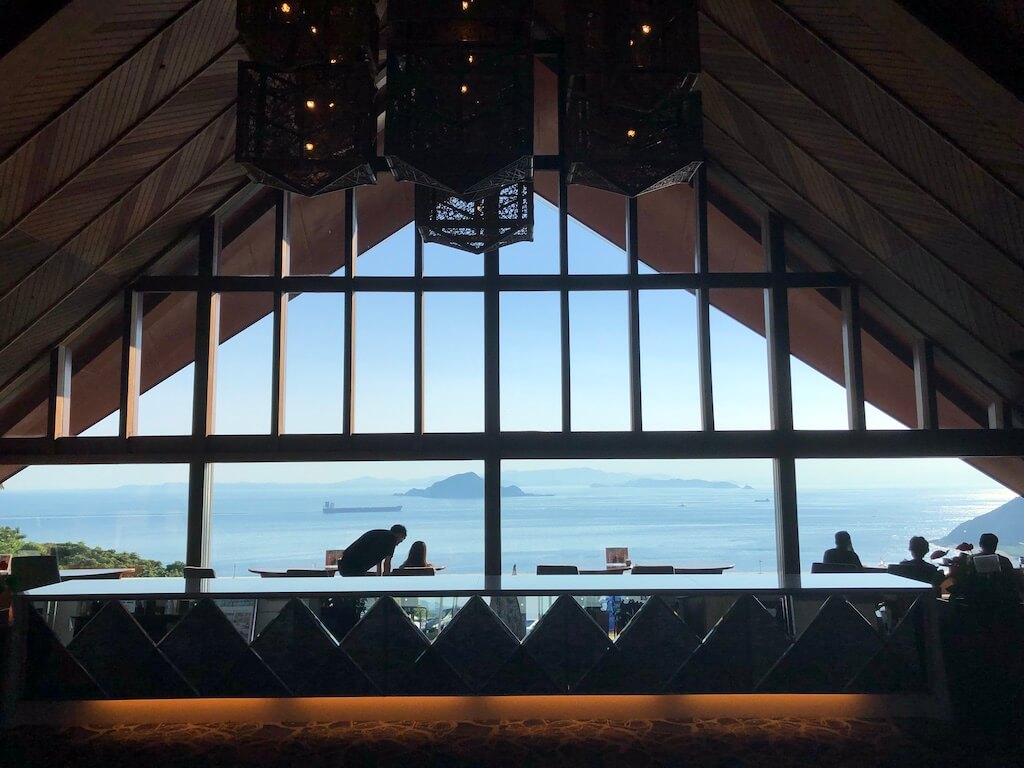 The southernmost point of Aichi Prefecture is Atsumi Peninsula, it is the eastern tip of the prefecture and especially famous for seafood.
Irago Misaki the tip of the peninsula is a popular photo spot, and if you want to get a really impressive view over the bay and the ocean have a coffee at the lounge cafe of Irako View Hotel.
You won't be able to get to Atsumi Peninsula on public transport so your only option to get there is via your own car. It's roughly a 2.5-hour drive to the tip of the Atsumi Peninsula from Nagoya.
---
Did you enjoy this article?
Make sure to also check our other posts about Nagoya and trust us if we say Nagoya is not boring!
Be sure to follow us on Facebook for new articles every week, and see our Instagram for pictures and stories about Nagoya!
Tag us 📲
If you have done any day trips from Nagoya you would like to share, tag us on social media with #nagoyaisnotboring