Cosplay — the art of dressing up as characters from anime, manga, video games, TV shows, or any other media — has become a global phenomenon over the years.
Once dressed in their Cosplay, Cosplayers attend conventions to take photos, enter competitions, or perform theatrical routines. The World Cosplay Summit is a perfect occasion to do all of this at the same time. It's the world's biggest cosplay event, and it celebrates its 20th anniversary this year in Nagoya!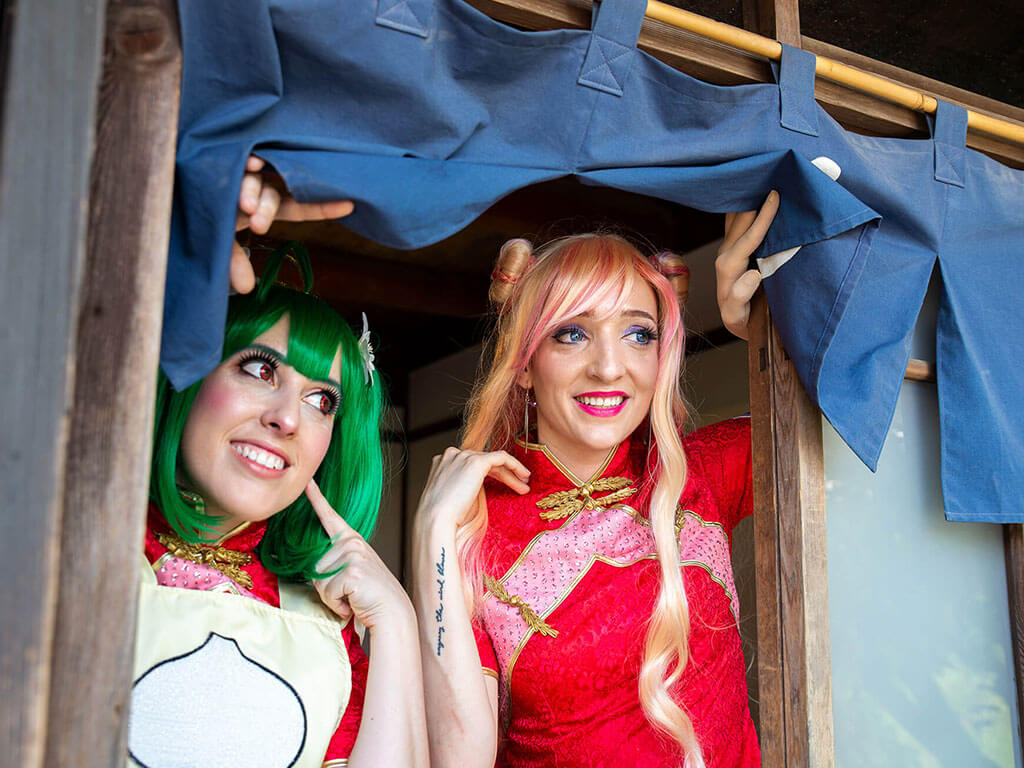 Being a Cosplayer requires money, time, and skills. Many Cosplayers spend hours designing and creating their costumes. Some will buy a premade Cosplay outfit online. This needs accurate research about the seller's credibility as well as the quality of the costume they're selling.
Those making their own Cosplay outfit from scratch will most likely spend anywhere from hours to months (or even years) researching, drafting, and sewing the actual costume and creating the props.
One of the reasons Cosplay is so popular is that Cosplayers are looking for a means to escape from everyday life. Dressing up as anime, manga, or video game characters enables them to express themselves more freely.
Let us know in the comments what it is that you love about Cosplay.
Providing Settings for a Community Formed by People Who Share the Same Interests
From the United States to Europe and Asia, Cosplay conventions and events are held worldwide.
The World Cosplay Summit, also known as WCS, is one of the biggest Cosplay events in Japan. It is actually the largest Cosplay festival in the world. Every year the best Cosplayers from more than 40 countries gather in Nagoya to compete for the title of Best Cosplay Performance Team in the World.
During this 9-day event, not only Aichi but also other prefectures of Japan such as Mie and Tokyo become places where creativity and art converge to praise Japanese anime, manga, and video game culture.
The World Cosplay Summit is back!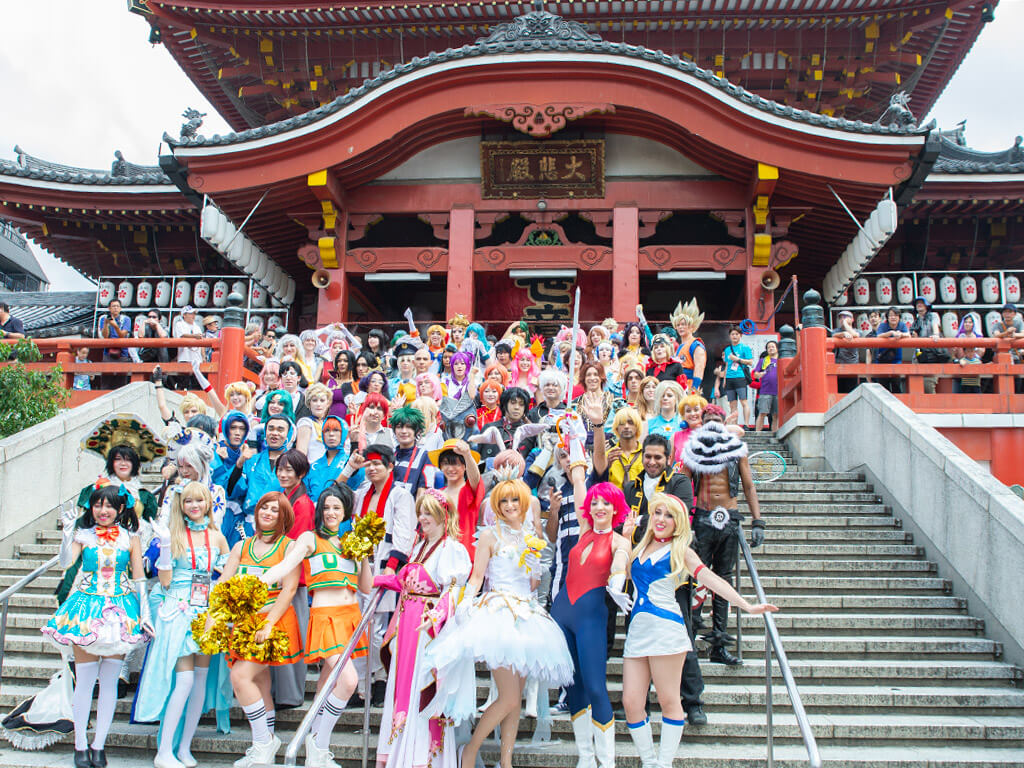 In 2020 the WCS took place entirely online, and in 2021 a hybrid approach was used that allowed for some physical events to take place in Nagoya, as well as competitions and video contests online. This year the event will be back for 3 days at many locations around Nagoya and include the best cosplayer teams from countries all around the world who will gather there.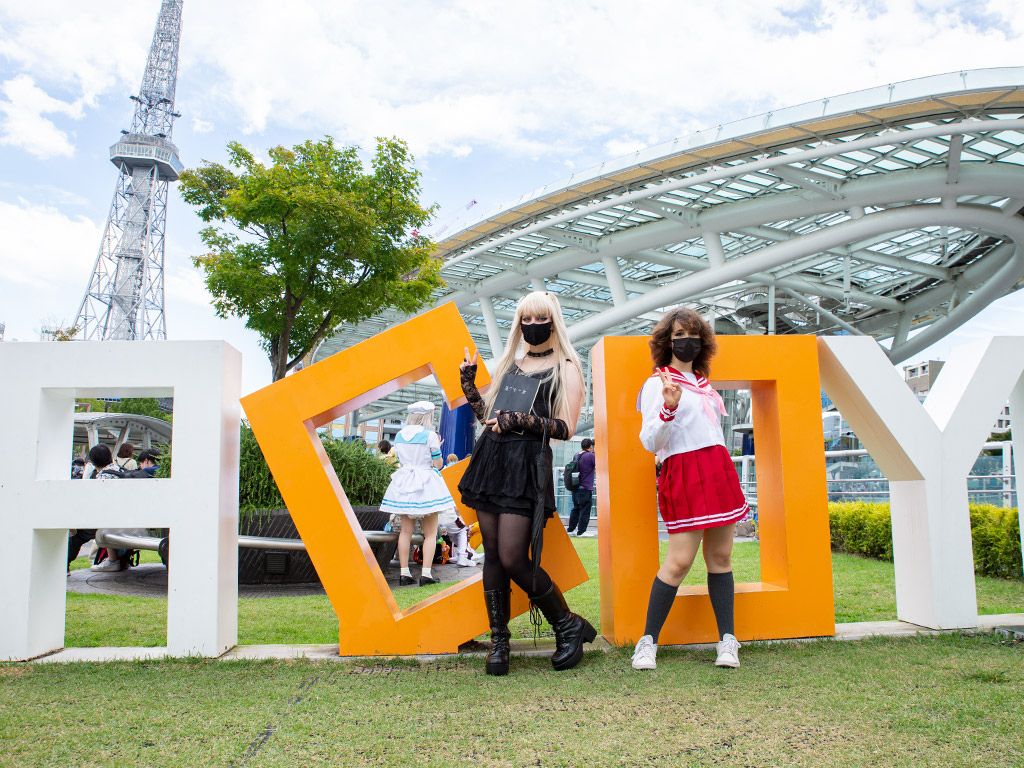 Located in the heart of Nagoya, you will find the main venue of the World Cosplay Summit: Oasis 21. It has become a famous photo spot for Cosplayers and looks stunning, during both day and night (with illumination!). This year, photo shootings and stage events will take place right here.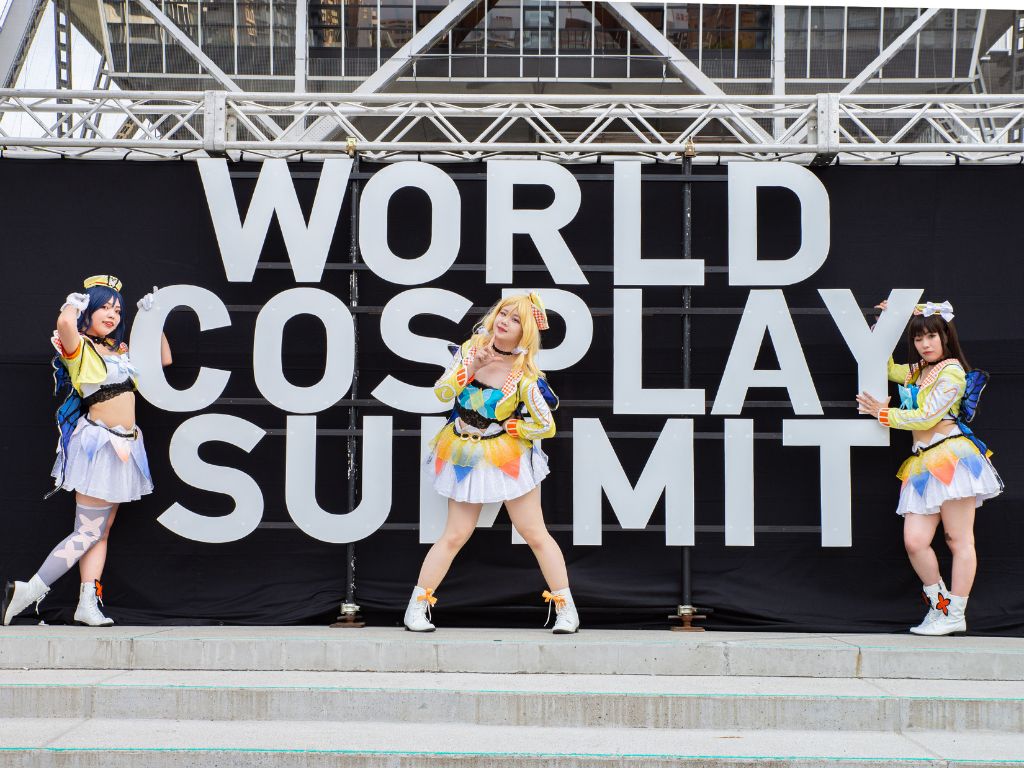 Right next to Oasis 21 is the Aichi Arts Center where the championship will be held. Other locations include RAYARD Hisaya-odori Park and Garden Fularie as cosplay photo shooting areas, and the Osu Shopping Streets as a cosplay promenade area.

The WCS 2022 Starts With a Red Carpet Ceremony
The opening day of the World Cosplay Summit starts with a Red Carpet Ceremony at Oasis 21, the main location of the event.
From 19:00 on Friday, August 5. representative players from each country and region who will participate in the "World Cosplay Championship Stage Division", and past representatives (WCS Alumni), will walk the red carpet as an opening act. They will be accompanied by live music performed by more than 100 students of the Department of Art Studies, Faculty of Arts, Nagoya University of the Arts!
WCS 2022 Edition: Championship Back on Stage!!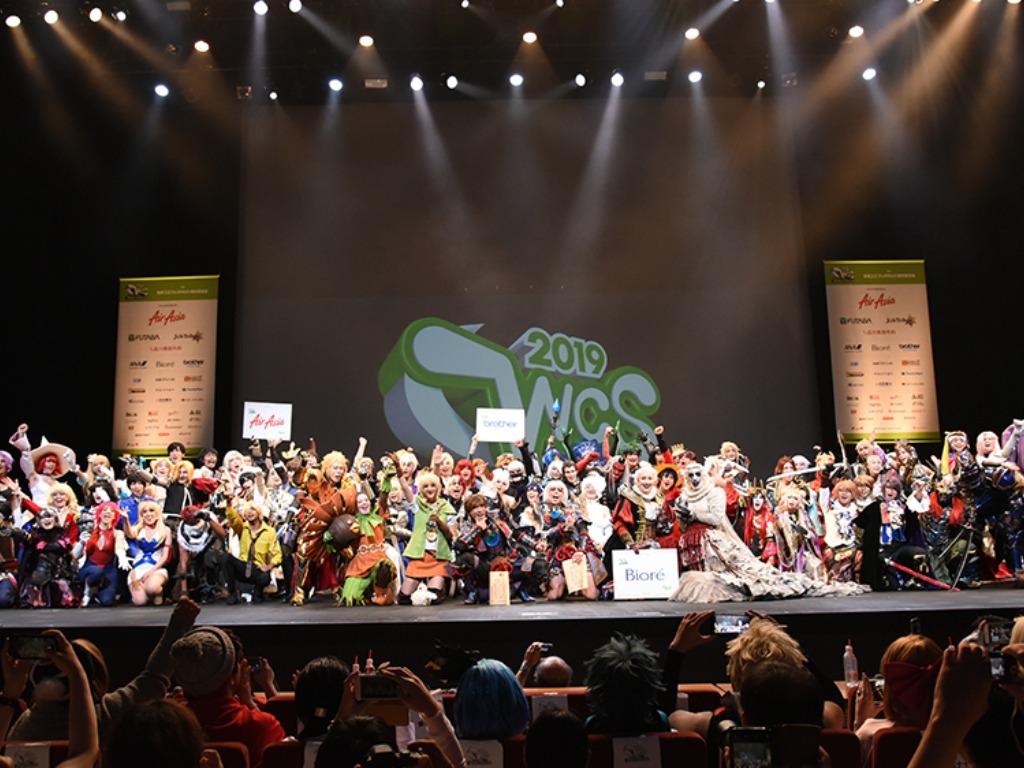 The main event of the WCS is the Championship, where the best teams from around the world compete to win the title! And this year the Championship Stage Division is back on a real live stage. During this yearly competition, the Best Cosplay Performance Team in the World is decided. The finalists had to go through regional and national preliminary rounds before participating in the actual finals at Nagoya's Aichi Arts Center to represent their country.
In 2022 this Championship – Stage Division will be held on Saturday, August 6th from 17:15.
Tickets are on sale on Rakuten and can be purchased here.
Click here to see the previous year's winning teams, and here to see the complete list of this year's national Cosplay representatives.
Just like in the previous two years, you can join the entire event from anywhere in the world by watching the live stream. Join from the comfort of your home on YouTube, Twitch, Niconico, Lopico, or Facebook Live.
Watch the Video Division Championship Online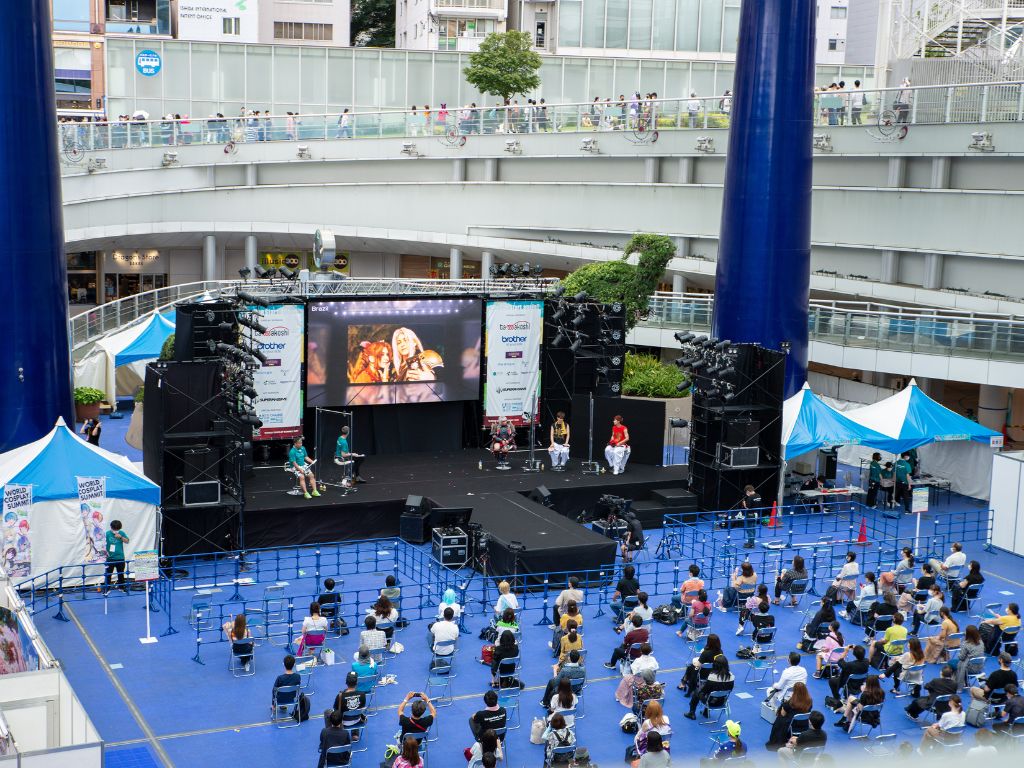 It is still difficult for many of the excellent cosplayers from around the world to travel to Japan to compete live in the Stage Division of the Championship. For this reason, 2022 has both a live contest as well as a video contest.
The Championship – Video Division will be decided live on Sunday, August 7th at 16:00 at Oasis 21 and will be live streamed as well.
Join the Colorful Cosplay Parade in the Shopping Streets of Osu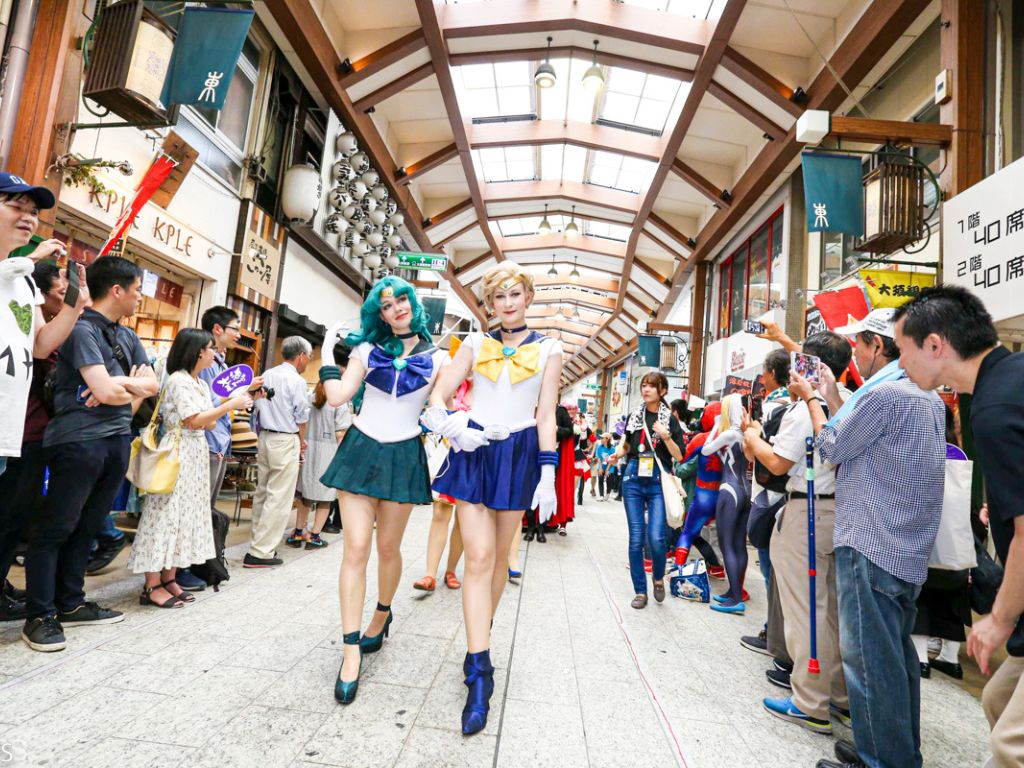 Another highlight of the WCS 2022 is the Osu Cosplay Parade held on Sunday, August 7th from 12:00 to around 13:15 in the Osu Shopping Streets starting with the backdrop of the Osu Kannon Temple.
Finalists from 14 countries as well as WCS alumni will participate in this parade, and anyone is welcome to take pictures and join in the fun!
Don't Miss a Single Thing About the World Cosplay Summit 2022
Nagoya is not boring will announce further updates and information on Instagram and Facebook.
Are you also eager to see what the World Cosplay Summit will be like this year? Check out the trailer below:
World Cosplay Summit (ワールドコスプレ)
Date: 5th to 7th of August 2022
Time: 5th (Fri) 18:00-21:00, 6th (Sat) 11:00-21:00, 7th (Sun) 11:00-21:00
Location: Oasis 21
Access: From Nagoya Station take the Higashiyama Line to Sakae Station. Follow signs toward Oasis 21.
Website
In addition to the World Cosplay Summit, you can join even more Cosplay, manga, and anime-related events during the Aichi Pop Culture Festival. Explore the Pop Culture scenery that Aichi has to offer by participating in a Stamp Rally and admiring amateur artwork at the exhibition. Experience what it is like to be a Mangaka (Manga Artist) or Voice Actor at the MIRAI Tower. This festival will also take place at several locations, including Oasis 21 and Hisaya-odori Park.
20 Years of Creating Unforgettable Moments and Friendships Beyond Borders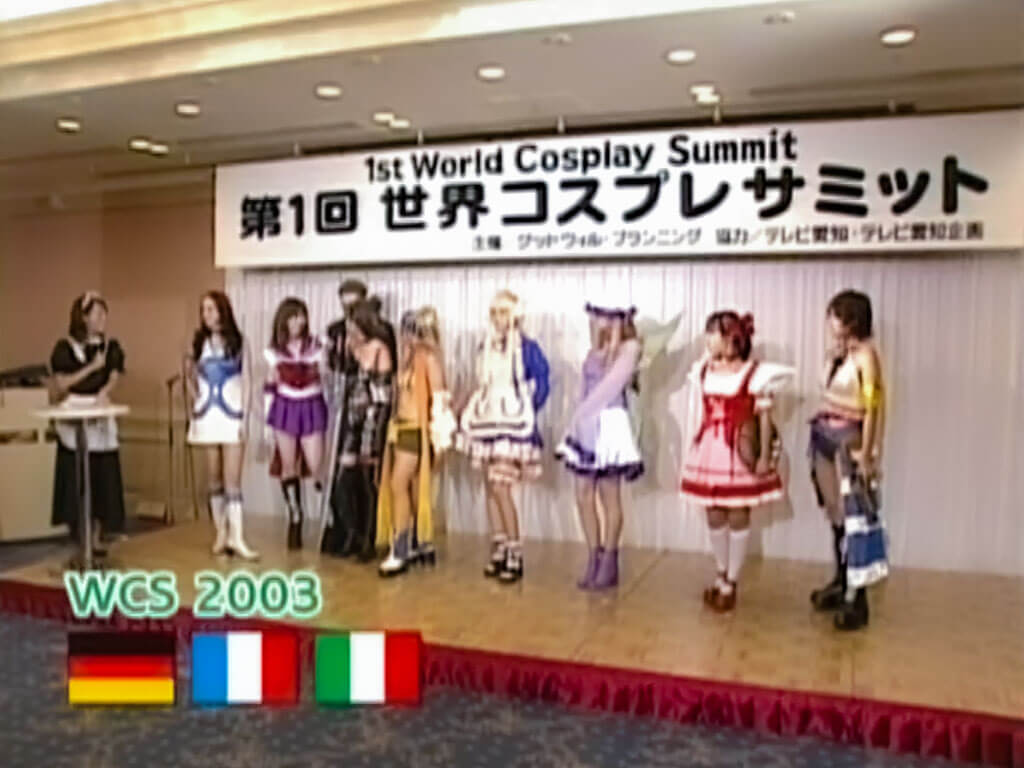 The first World Cosplay Summit was held in October 2003. It was a small event with only five Cosplayers from Germany, France, and Italy. The event consisted of a panel discussion, a photo session, and a mixer event with Cosplayers from Japan.
In 2004, the USA joined as well, and eight Cosplayers met up for the first time in Nagoya. That year's edition still consisted of a mixer event and also included its first Cosplay parade through the famous commercial district of Osu (Nagoya) with around 100 participants.
With the World Expo of 2005 also being held in Aichi Prefecture, the World Cosplay Summit changed its course and became what it is today. Stepping up from being a mere costume event to becoming an international Cosplay event. This was mainly thanks to the Japan Exhibition Association sponsoring the World Cosplay Summit that year.
The first World Cosplay Championship was held that year (2005) in the Expo Dome at the World Expo. 40 participants from seven different countries competed for the title of Grand Champion. Italy was the first country ever to receive it.

With the support of the Ministry of Foreign Affairs of Japan (MOFA) and the Ministry of Land, Infrastructure, Transport, and Tourism (MLIT) becoming official sponsors of the event in 2006, the World Cosplay Summit grew even bigger. That year's championship was moved to Oasis 21.
The first preliminary rounds were held in 2007 in 12 different countries. Every year the contest gained more popularity. In 2012, 20 countries competed in the finals. That same year the Ministry of Economy, Trade, and Industry (METI) also became an official sponsor of the World Coplay Summit.
In 2014, around 200,000 spectators attended the World Coplay Summit, and in 2016, the number of competitors increased to 30 countries. 2017 was the year Nagoya was officially declared "The headquarters of Cosplay."
In the 2018 edition of the WCS, there were a total of 36 countries and regions. New countries had joined including Bulgaria, Costa Rica, and South Africa.
The 2019 edition continued growing with even more countries and regions like Austria, Israel, Saudi Arabia, and Trinidad and Tobago.
And then the coronavirus brought the world to a complete stop, and the WCS had to move online. In 2020 no Championship was held but live streams brought the international cosplayer community together.
A hybrid approach was chosen for 2021 with small events held around Nagoya, but an online competition and live broadcasts to fans around the world.
This post has last been updated in July 2022.
Although we strive to provide you with the most accurate and up-to-date information possible, please note that changes may occur nonetheless. Therefore, we recommend you confirm any relevant information such as event cancelations or changes, opening hours, or possible restrictions using a direct source. Please keep in mind that these sources might be in Japanese only.
---
Did you enjoy this article?
Which country do you think will become the winners of WCS 2021? What do you think about this year's hybrid edition? We are looking forward to hearing from you in the comments!
Tag us 📲
If you went to see or participated in any past edition of the WCS, please share your memories and tag us on social media with #nagoyaisnotboring
Check out our other posts about Nagoya, and trust us if we say Nagoya is not boring! Discover more summer events taking place in Nagoya here.
Be sure to follow us on Facebook for new articles every week and Instagram for pictures and stories of Nagoya!