Are you a train enthusiast, or just looking for a fun family outing in Nagoya? Look no further than SCMaglev and Railway Park, a fascinating museum dedicated to Japan's high-speed bullet trains and the future of railway technology.
Top Attractions That Make a Visit to SCMaglev and Railway Park So Special
Full-Scale Trains Exhibits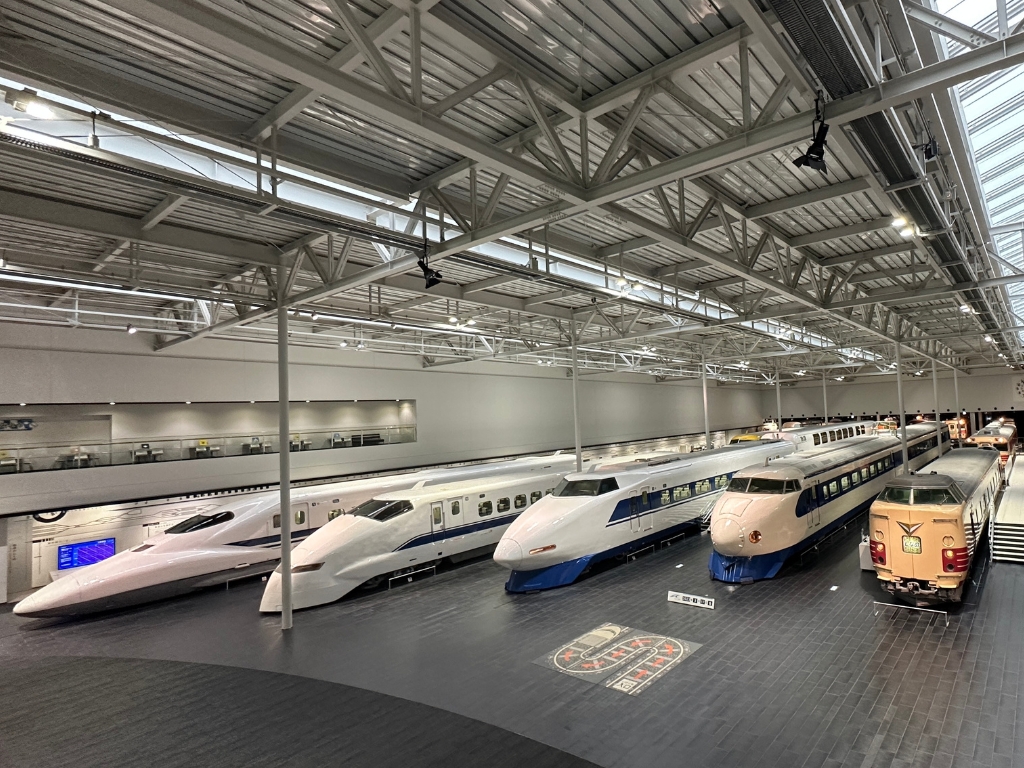 You won't be disappointed with the exhibits here, which include multiple generations of full-scale Shinkansen bullet trains including experimental ones breaking speed records during their time.
Older types of Japanese trains from steam locomotives to limited express cars through the ages can also be explored from the outside and inside. It is surprising how well they look even after all their years of service.
Especially impressive are the dining cars in some of the older luxury trains including menus and dinner sets set up on the tables.
SCMaglev
The Superconducting Maglev Room provides an easily comprehensible introduction to the Superconducting Maglev, a Japanese technology based on the phenomenon of superconductivity. This innovative transport system will soon connect Tokyo and Nagoya… hopefully around 2027.
In the room, you can ride an immersive SCMaglev train simulation which uses sound, vibration, and displays to help you experience the high speeds of up to 500 kilometers per hour the levitating train will reach once it is in service.
Miniature Model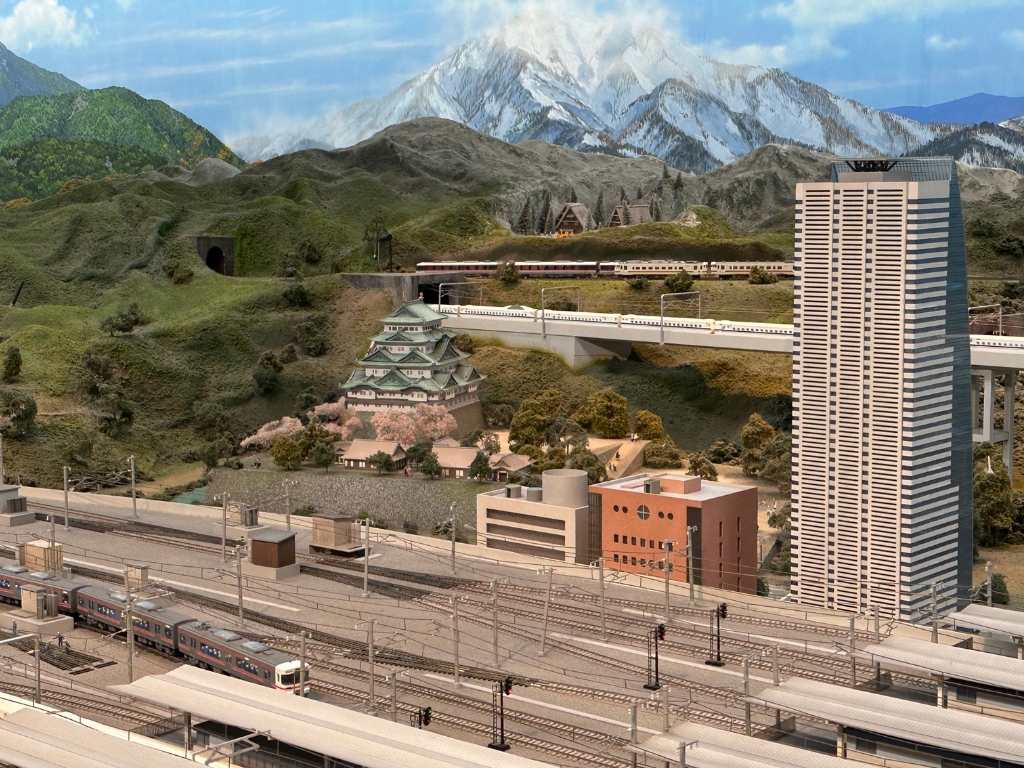 This roughly 1/80 scale model of Japan, spanning Tokyo to Osaka, features a range of trains connecting the two cities. The theme of this diorama is "A Day in the Life of the Railway"; featuring a stylized recreation of the Tokaido Shinkansen line, creating scenes that are bursting with life.
You can spend hours here discovering the little details of buildings and people in this tiny model of Japan.
Simulators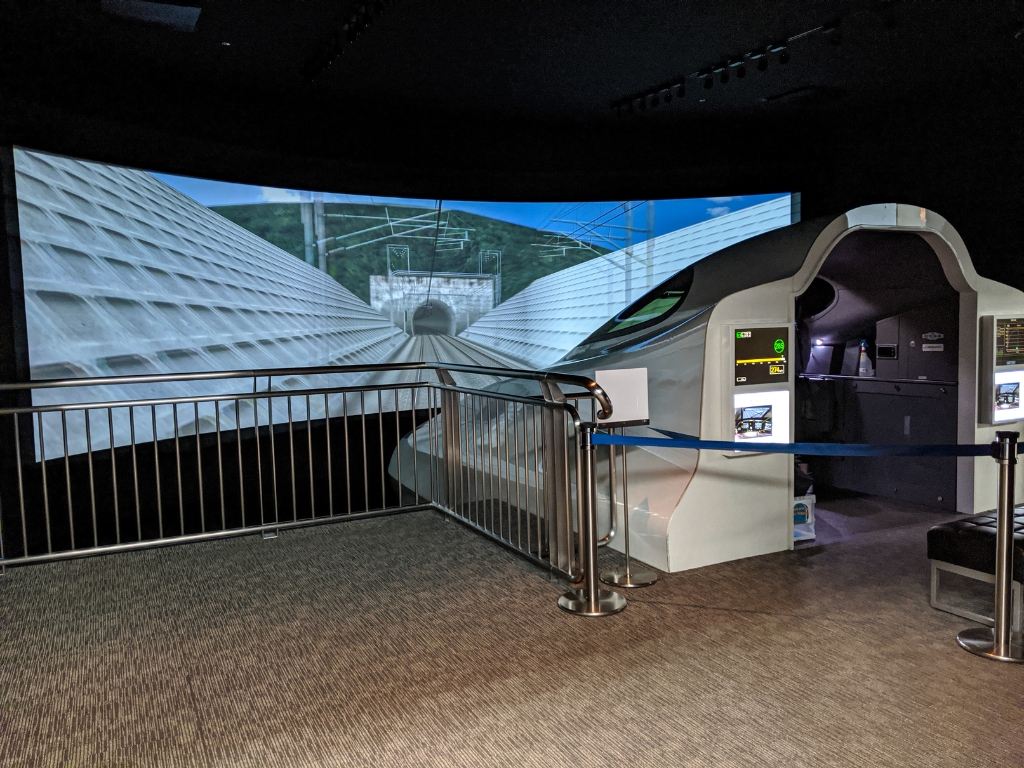 The SCMaglev and Railway Park has 3 different types of simulators.
driving simulator that lets you experience what it's like to operate a bullet train or be a train conductor. kids will enjoy the kid's station where they can don a train conductor's hat and play at being a train conductor.
The Bullet Train Simulator combines a life-size mock-up of the driver's cabin for the Series N700 of the Tokaido Shinkansen, with a large, curved 10m×3m screen. Here your kids can step into the role of a train driver.
At the Conventional Train Driving Simulator, your children can drive a normal local train.
At the Train Crew Simulator, kids can observe footage on the large monitor to open and close the doors at stations upon confirming safety and giving train announcements between stations.
The simulators cost an additional fee of 100 to 500 yen and require a reservation on the day. Especially if you are visiting the museum on weekends or national holidays we recommend going early if you want to book your spot for any of the simulators.
Kids Play Area
In the Learning & Experiencing Room on the second floor, families with children can use models to enjoy learning how the laws of physics are applied to the world of the railway in a fun and playful manner.
Other Exhibits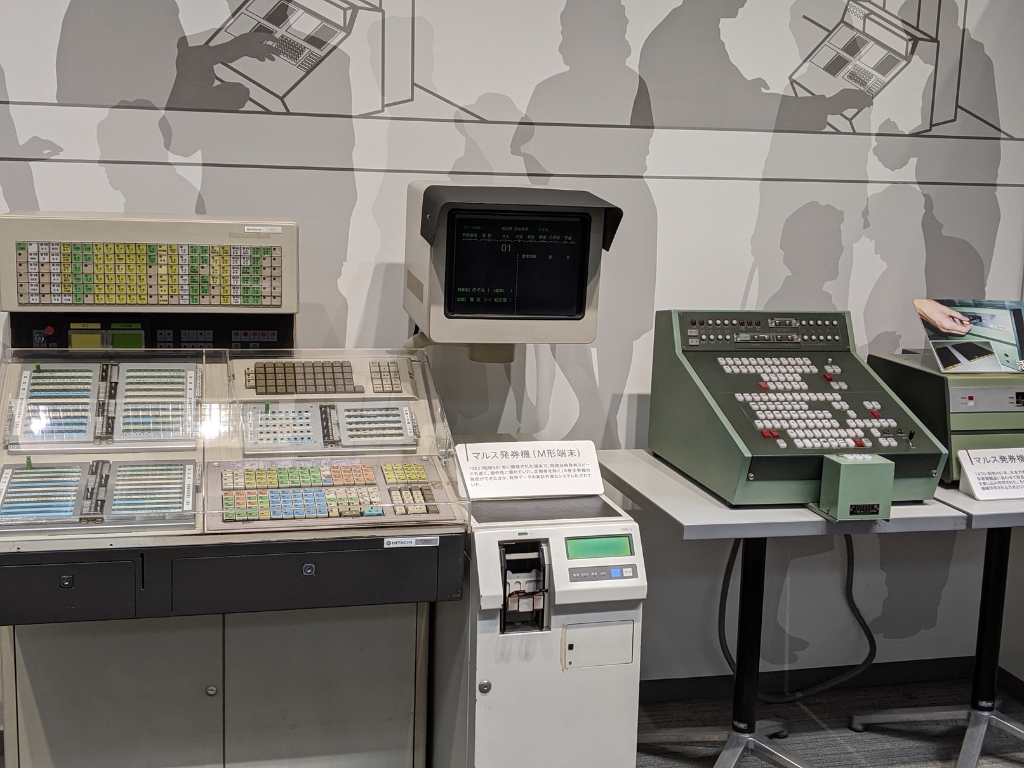 Throughout the museum in multiple rooms visitors can interact with displays to learn about railway history, train safety, the functionality of train engines and breaks, as well as the railway system in general.
Families will love the hands-on exhibits that allow you to operate switches and signals, and as a little souvenir, you can get a shinkansen train ticket with your name on it.
It's also fun to try the different kinds of train seats and don't be surprised if the older train seats are much more comfortable than the new ones.
Limited Edition Bento Boxes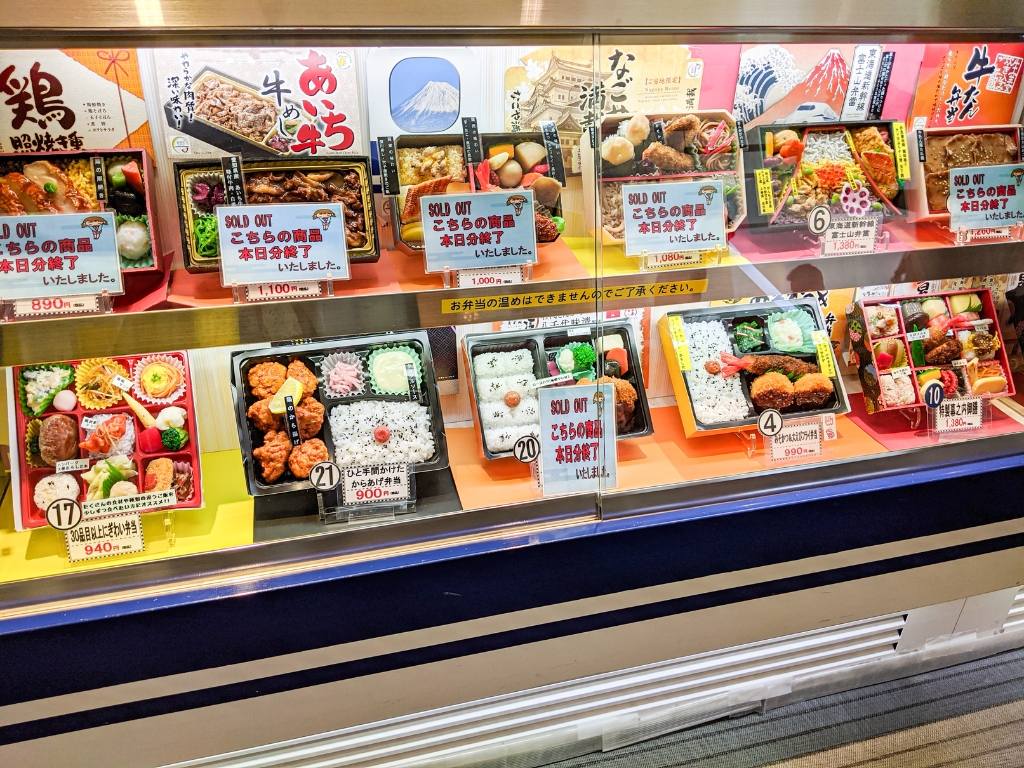 Don't be surprised if all of the train exploration makes you hungry. On the second floor, you can find an authentic train station bento shop selling limited-edition bento boxes with local specialties and cute train boxes.
Souvenir Shop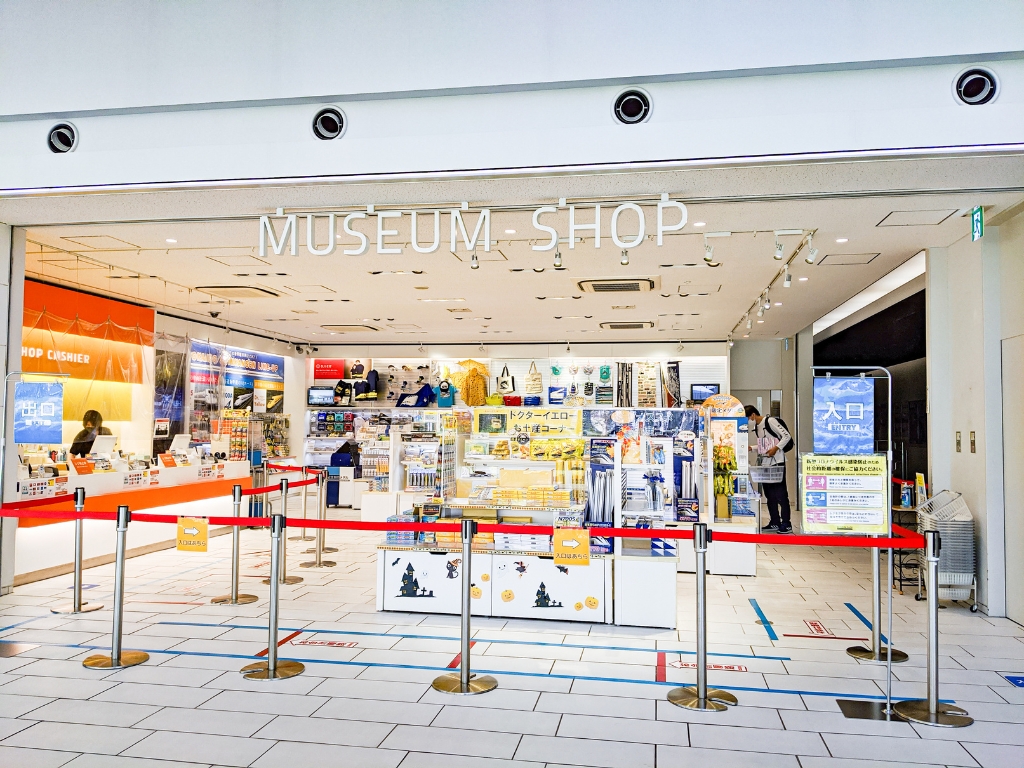 Train enthusiasts will surely find a memento of their visit to the museum at the souvenir shop close to the exit. Here all items are train themed! From pencils to socks.
If you like taking pictures as a souvenir a picture booth is also set up so you can take a picture with a fun train-themed background.
How to Get There
SCMaglev and Railway Park is conveniently located only a few minutes walk from Kinjo-Futo Station on the Aonami Line. The ride takes about 25 minutes in total.
Tips for Your Visit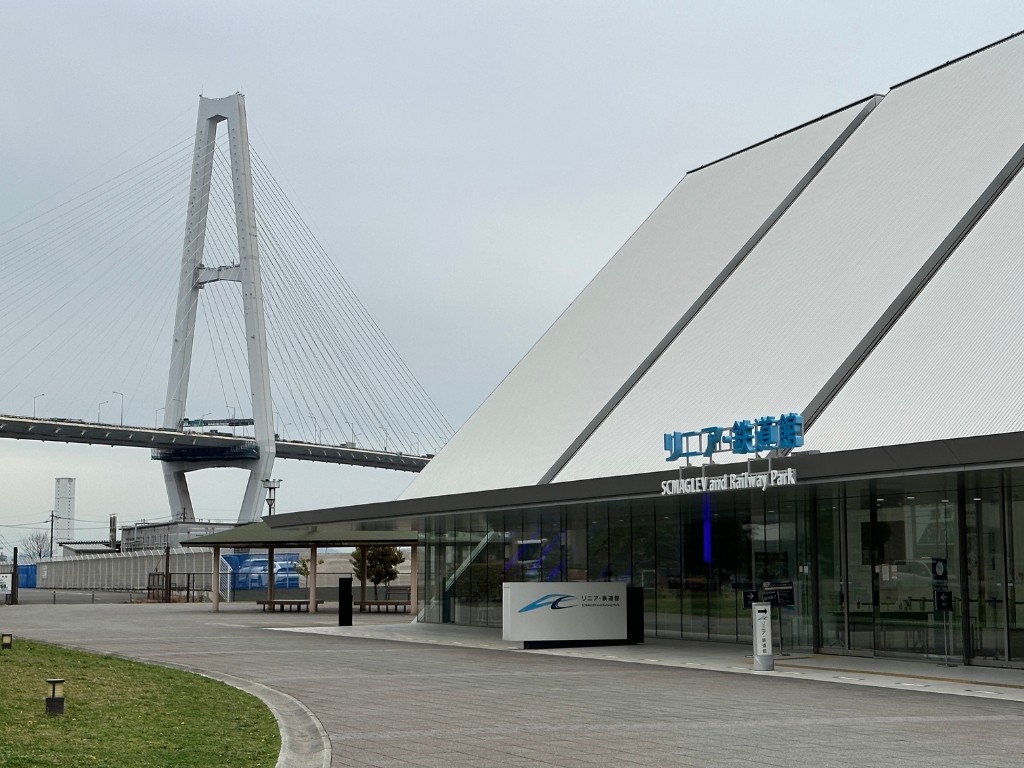 Here are a couple of tips to make your visit to SCMaglev and Railway Park even better.
There are lockers close to the entrance which you can use for free to store your luggage. You will need a 100 yen coin that will be returned after use.
To get even more out of your visit use the free audio guide App you can download using the free WIFI on site. Languages include English, French, German, Spanish, and Portuguese.
The entry fee can be paid in cash or via credit card.
The train museum is easily combined with a visit to Legoland Japan which is within walking distance from one another, and the perfect combination for families with children. For more things to do with kids in Nagoya, check out this post.
SCMaglev and Railway Park (リニア・鉄道館)
Entry Fee: adults 1000 yen, school children 500 yen, children under 3 years 200 yen
Opening hours: weekdays 10:00 – 17:30, closed Tuesdays
Address: 3-2-2 Kinjofuto, Minato Ward, Nagoya, Aichi 455-0848
Access: From Nagoya Station take the Aonami Line to Kinjo-Futo Station, from there its a 2-minute walk.
Website | Google Maps
---
Did you enjoy this article?
Make sure to also check out our other posts about Nagoya and trust us if we say Nagoya is not boring!
Be sure to follow us on Facebook for regular updates on Nagoya, and see our Instagram for pictures and stories about the city!
Tag us 📲
If you love trains let us know in the comments or on social media and tag us with #nagoyaisnotboring