Nagoya hosts throughout the year multiple exciting annual events, seasonal festivals, Samurai parades, and special cultural events for all kinds of audiences. During autumn, one of the greatest cultural festivals is the Yattokame Culture Festival.
The Yattokame is a journey through Japan's traditional performing arts, history, and culture. In 2023, it will be held from October 28th to November 19th. For almost an entire month, you can enjoy a wide variety of Nagoya's traditional entertainments: Noh theater plays, Kyogen comedic performances, traditional Geisha and Maiko dances, street Kabuki plays, walking tours, and workshops.
Starting this year, the festival is changing its name to 'Yattokame Cultural Festival DOORS,' but what remains the same is the unique opportunity it offers to experience Nagoya's traditional cultural scene.
Keeping the Culture of Nagoya Alive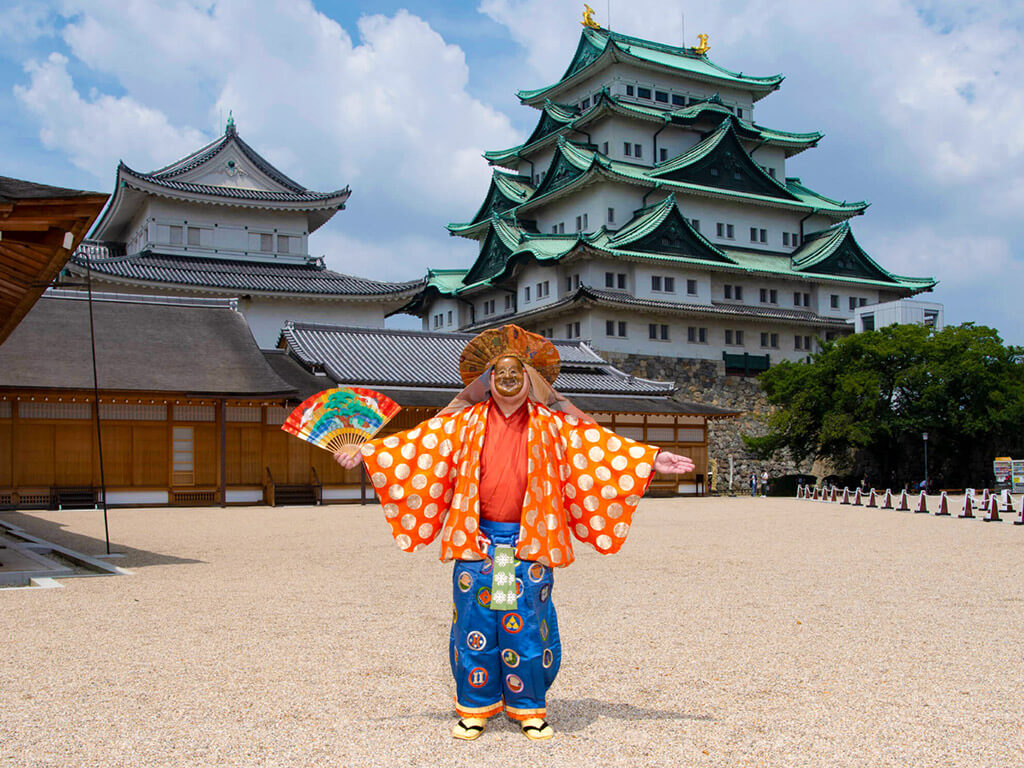 Yattokame is a word from the Nagoya dialect, and means "a long time (since the last time)" or "it's been a while (since I last saw, mailed, or talked to you)".
Much of Japan's performing arts have their roots in the bustling streets where performers entertained the masses. These performers created a cultural community that, even today, Nagoya's locals strive to keep alive. This is their legacy and their pride.
Culture is something that lives, meant to be shared and passed on to the future. Tourism is one of the crucial industries that supports, promotes, and facilitates exchanges with the local culture. Therefore, foreign visitors are warmly welcomed to the Yattokame Cultural Festival DOORS.
Get to know more about Nagoya Local Food with our Specialties of Nagoya Food Tour.

Variety Is the Spice of Life
The Yattokame Cultural Events are divided into four types:
Urban Performances, Traditional Performing Arts, Workshops, and Walking Tours. Let's look at them in detail.
Urban Performances
Many streets and stages in the city will hold different genres of performances.
Kyogen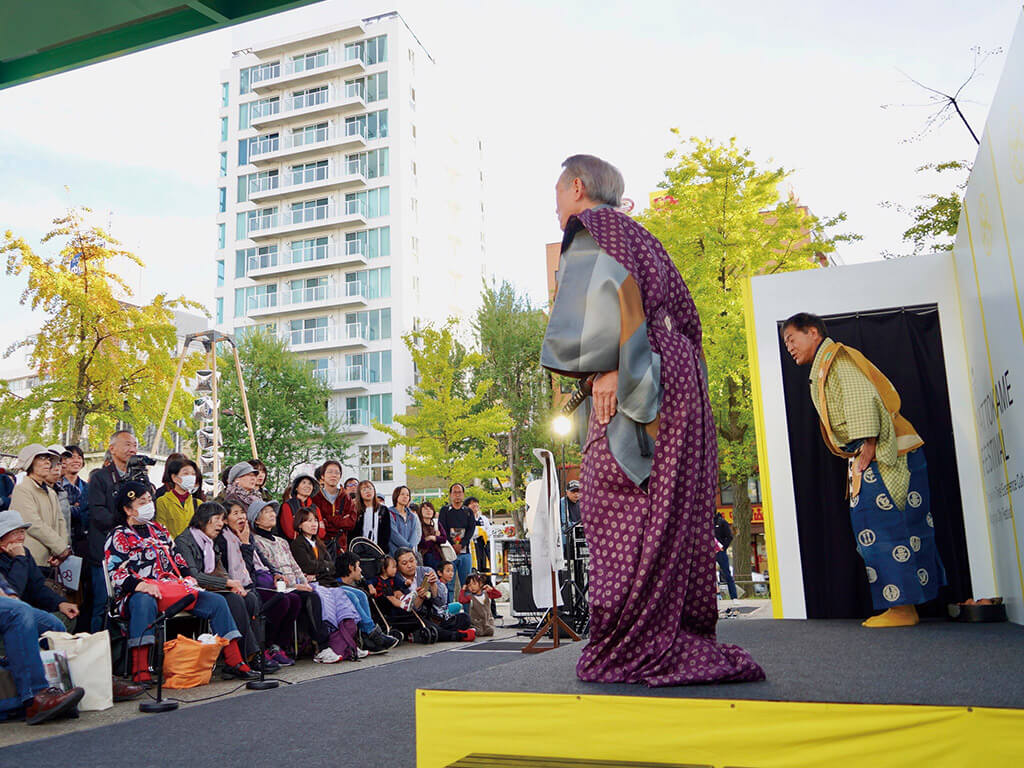 Kyogen is a brief comic interlude that is usually played between acts of Japanese Noh plays (lyric drama). Performances are short and involve elements of slapstick and satire using an archaic version of Japanese. This year's chosen Kyogen is called "Kobuuri (Kelp Seller)".
*Free event.
Street Kabuki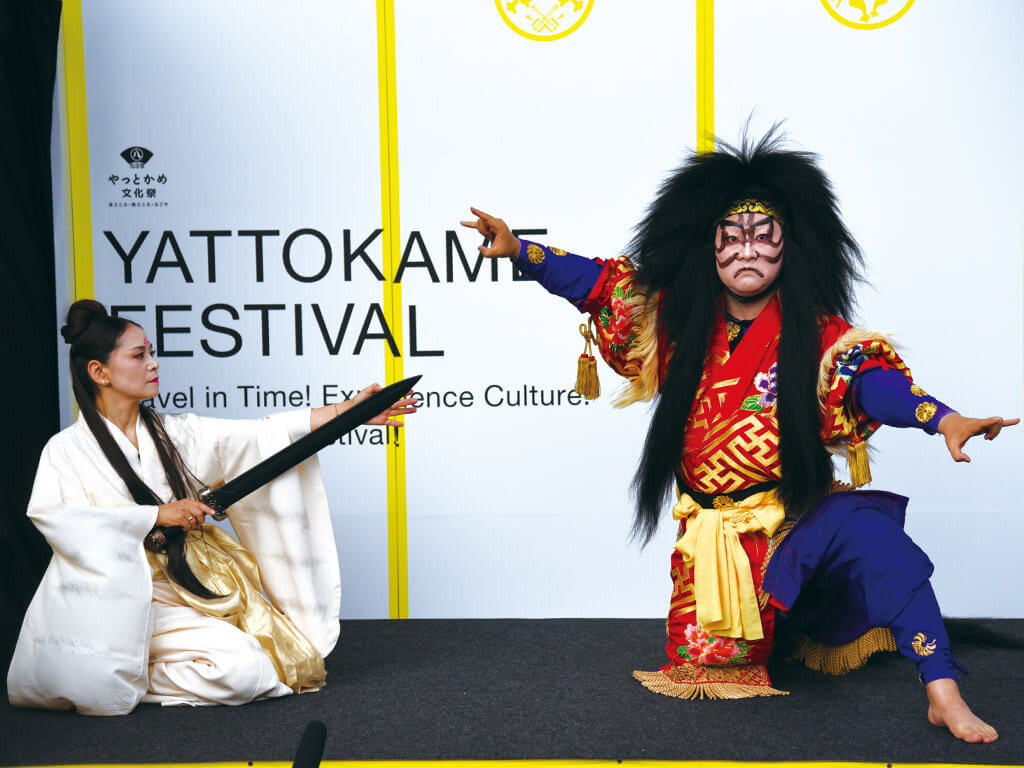 Kabuki is a classical Japanese dance-drama that emerged during the Edo period (1603 – 1868). Originally played on the streets, street Kabuki is one of the most representative performances of the Yattokame Cultural Festival DOORS.
The Kabuki play for 2023 will be "The Eight Views of Nagoya Tokiwazu", scripted and directed by Kazumasa Nishikawa (head of the acclaimed Nishikawa School of Nihon Buyo)
*Free event.
Shamisen Lute and Tabla Drum Performance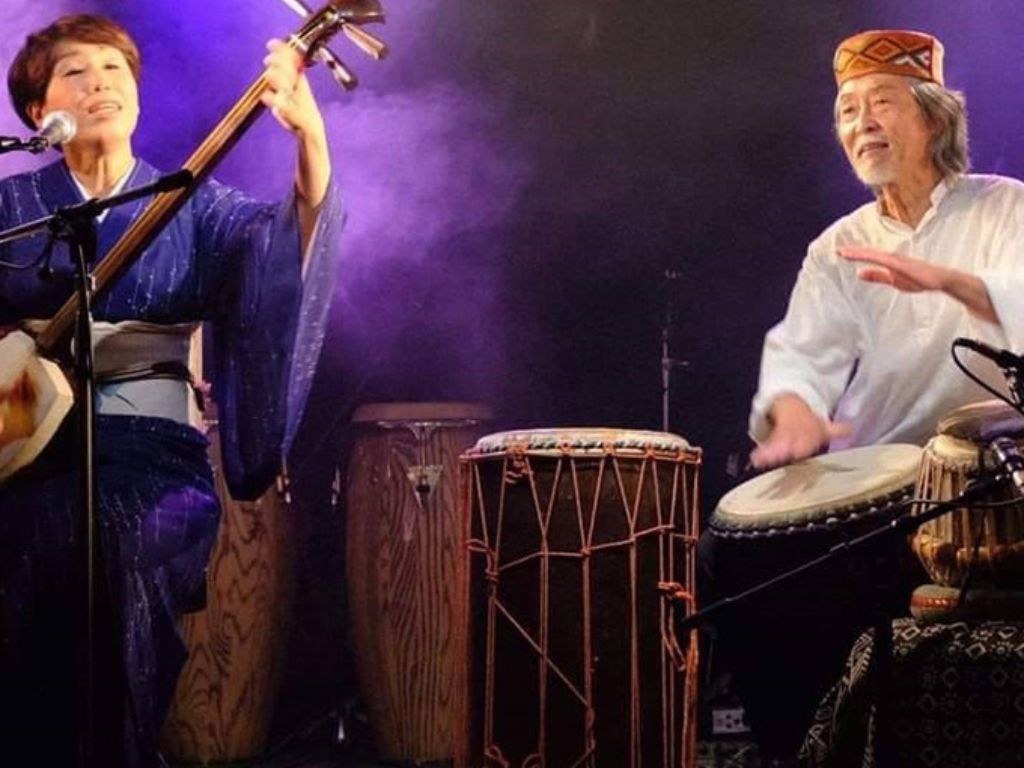 Over the course of history, music has played an intricate role in all cultures, particularly traditional folk songs that serve as a bridge between cultures, fostering deep emotional connections.
The Shamisen, a traditional Japanese lute, is characterized by its small square body and a long-necked, fretless design, featuring three twisted-silk strings. At this event, you'll have the opportunity to experience it in harmony with a Tabla (an Indian drum), creating a truly unique performance. The group Pakidesat will be presenting nostalgic Shamisen folk songs with a modern twist, ensuring that people of all ages can appreciate this musical fusion.
*Free event
Shachihoko Challenge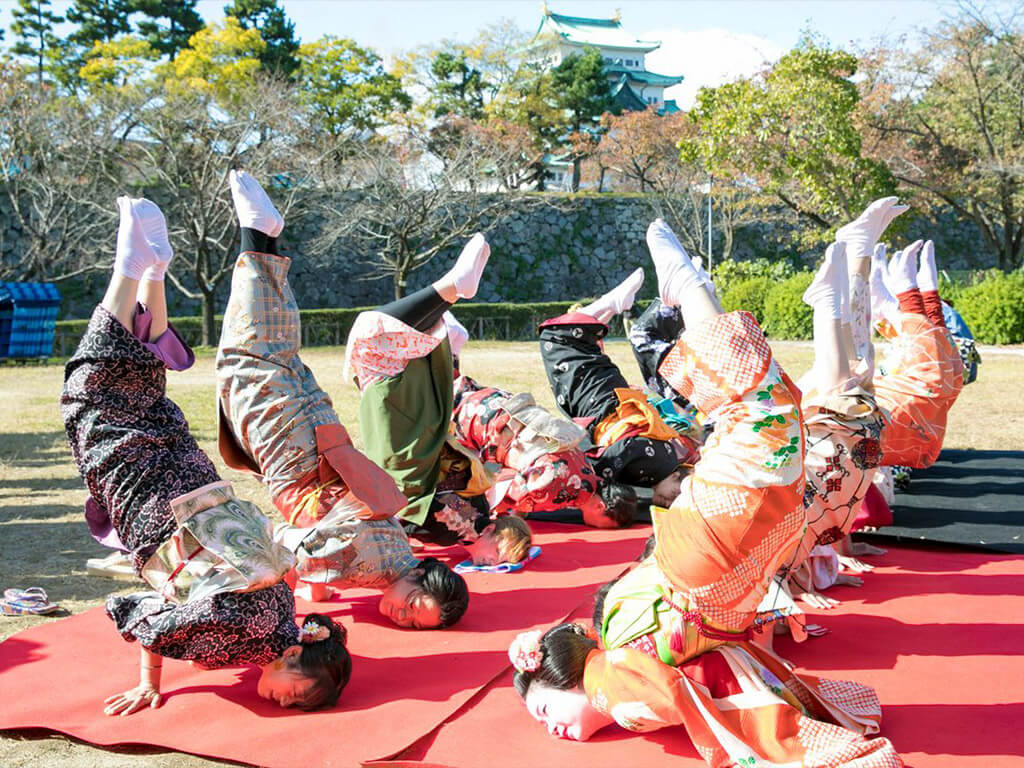 The Sachihoko dance, which originated from Nihon Buyo, is a classical Japanese dance. This dance is a trademark of Meigiren, the Nagoya Geisha Association, and it is a required skill for all Maiko and Geisha of this area.
Challenge yourself and participate in the Shachihoko Challenge!
Here is a video demonstration about how to dance, so you can try it at home.
Stage Performances
The most classic Japanese performing arts will be held on the most traditional stages.
Noh Theater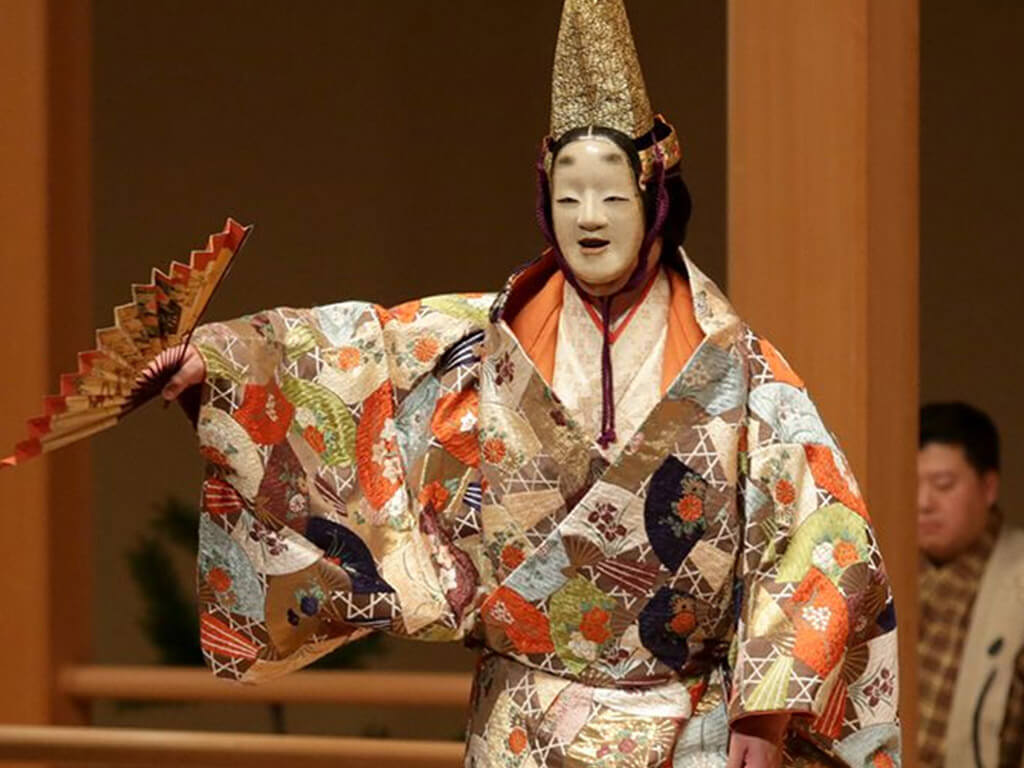 Noh theater combines elements of dance, drama, music, and poetry into one highly aesthetic stage art. Many of the characters including spirits, demons, gods, and women are portrayed by actors wearing extremely detailed masks and beautiful and luxurious garments.
For 2023, the chosen Noh performance will include the Noh play "Tsuchigumo" and the comical Kyogen play "Busshi".
*Paid event. Advance booking is required.
Learn more about this event and buy tickets here (Japanese only)
Traditional Japanese Dining with Parlor Games and Shows (Ozashiki Asobi)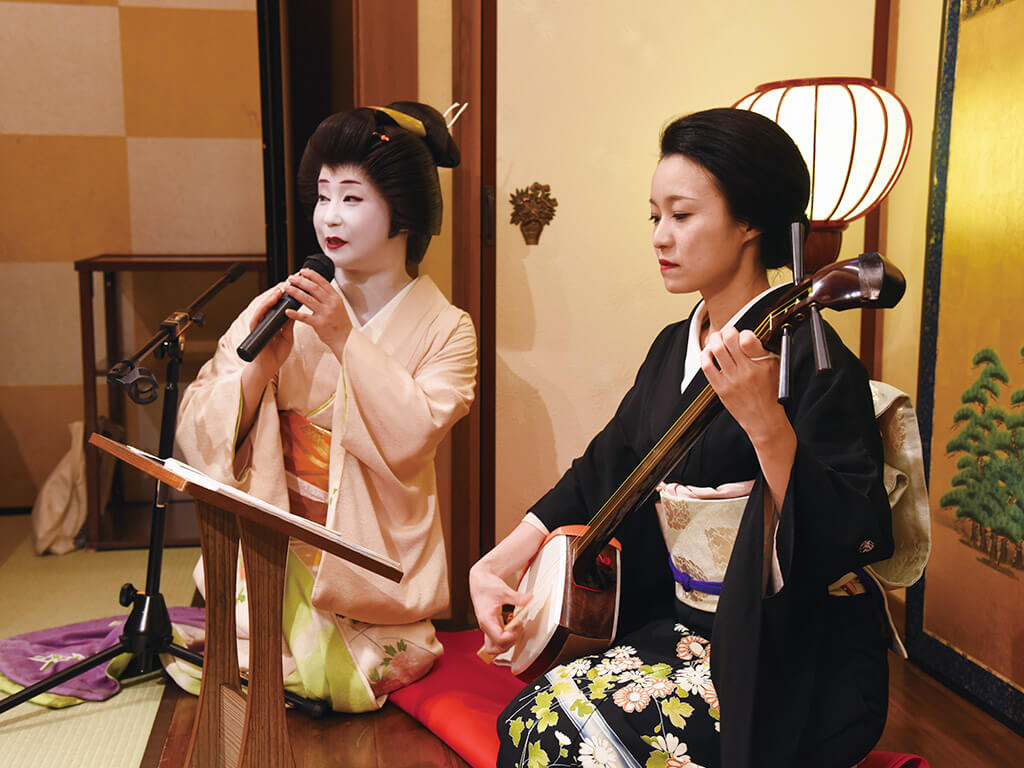 Enjoy elegant traditional Geisha entertainment while savoring a delicious seasonal Kaiseki dinner, a sophisticated Japanese haute cuisine.
You will be able to spend a delightful time watching Maiko and Geisha dance and performances up close. You will also have the opportunity to chat and play a variety of traditional Japanese games with these amazing artists.
This year Ozashiki Asobi will be performed in English for English speakers so you can fully enjoy this once-in-a-lifetime experience.
*Paid event. Advance booking is required.
Learn more about this event and buy tickets here (Japanese only)
Attending this festival is a great opportunity to stroll around the city while wearing a beautiful kimono. You can book your kimono dressing service by clicking the banner below.

Workshops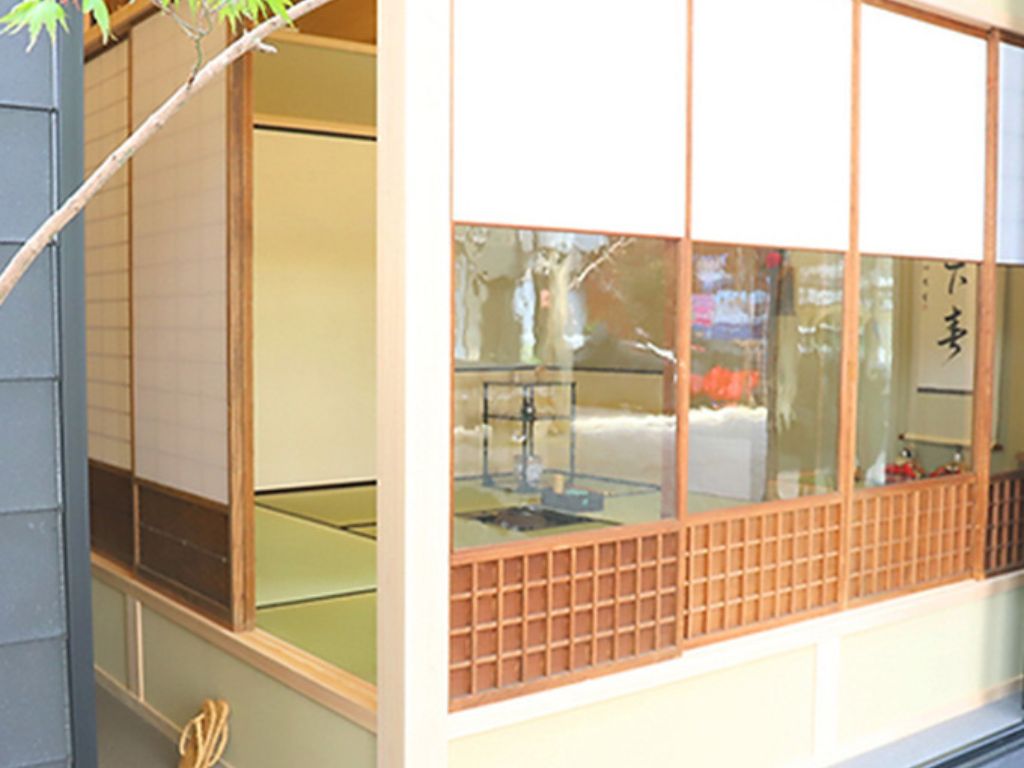 One of the workshop options for 2023 will be the Tea Ceremony Experience Workshop for Children, which will be held in the newly-opened tea room "Wasui Koan" in Endoji. This workshop will undoubtedly create memories that kids will cherish for a long time. It is available for college students and younger, and it will be held in 5 different time slots.
*Paid event. Advance booking is required.
Learn more about this event and buy tickets here (Japanese only)
Nagoya Walking Tours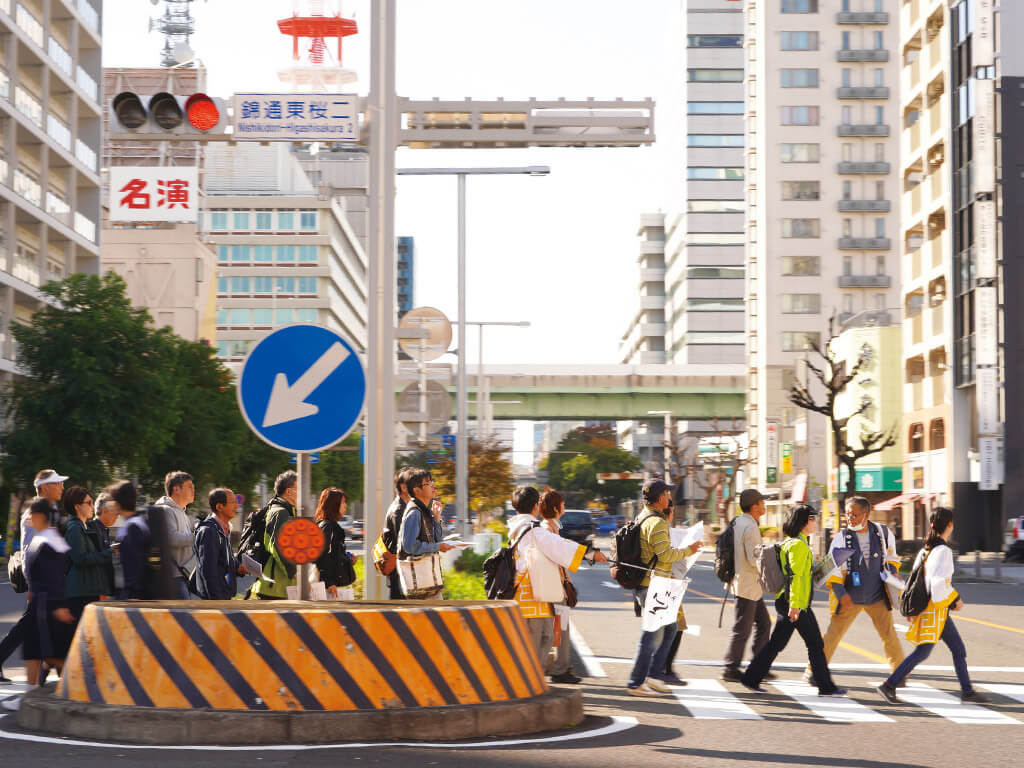 Explore the city with new eyes together with local tour guides. From visiting the biggest central fish market in Japan to the most iconic sites, and secret spots of the city. There are plenty of walking tours awaiting you. 
*Paid event. Advance booking is required.
Learn more about this event and buy tickets here (Japanese only)
Alternatively, you can participate in a Street Food Tour of Osu. Book your tour today!

One thing that you need to know before attending any event is that almost all these events are in Japanese language. So maybe sometimes it will be hard to understand, even for Japanese people. But some events like Street Kabuki, Noh, or Kyogen are fun even without understanding Japanese. 
With the Yattokame Cultural Festival DOORS, you will probably find a new way to discover and enjoy Nagoya.
Yattokame Cultural Festival DOORS (やっとかめ文化祭DOORS)
Date: October, 28 to November, 19, 2023
Location: Various locations in central Nagoya
💻 Website
This post was last updated in October 2023.
Although we strive to provide you with the most accurate and up-to-date information possible, please note that changes may occur nonetheless. We recommend that you confirm any relevant information such as event cancellations or changes, opening hours, or possible restrictions, using a direct source. Please keep in mind that these sources might be in Japanese only.
---
Did you enjoy this article?
Make sure to also check out our other posts about Nagoya and trust us if we say Nagoya is not boring!
Be sure to follow us on Facebook for regular updates on Nagoya, and see our Instagram for pictures and stories about the city!
Tag us 📲
If you have participated in past Yattokame Culture Festival events please share your experience and tag us on social media with #nagoyaisnotboring