There are 2 sides to Gamagori, a coastal city 40 minutes away from Nagoya.
On the one hand, it's a popular seaside and hot spring resort where people come to relax and enjoy the smell of ocean air, the water scenery, rocky beaches, nature hikes, and fresh seafood.
On the other hand, it also has a crazy and popular theme park drawing visitors from all over to ride roller coasters, watch colorful parades, or spend a night at a "strange hotel" manned by dinosaur robots.
Gamagori Offers Plenty of Fun and Unique Activities for Young and Old.
Here are our top tips on how to spend your time in Gamagori, by enjoying both the quiet seaside charm and loud theme park fun.
Takeshima Island and Yaotomi Shrine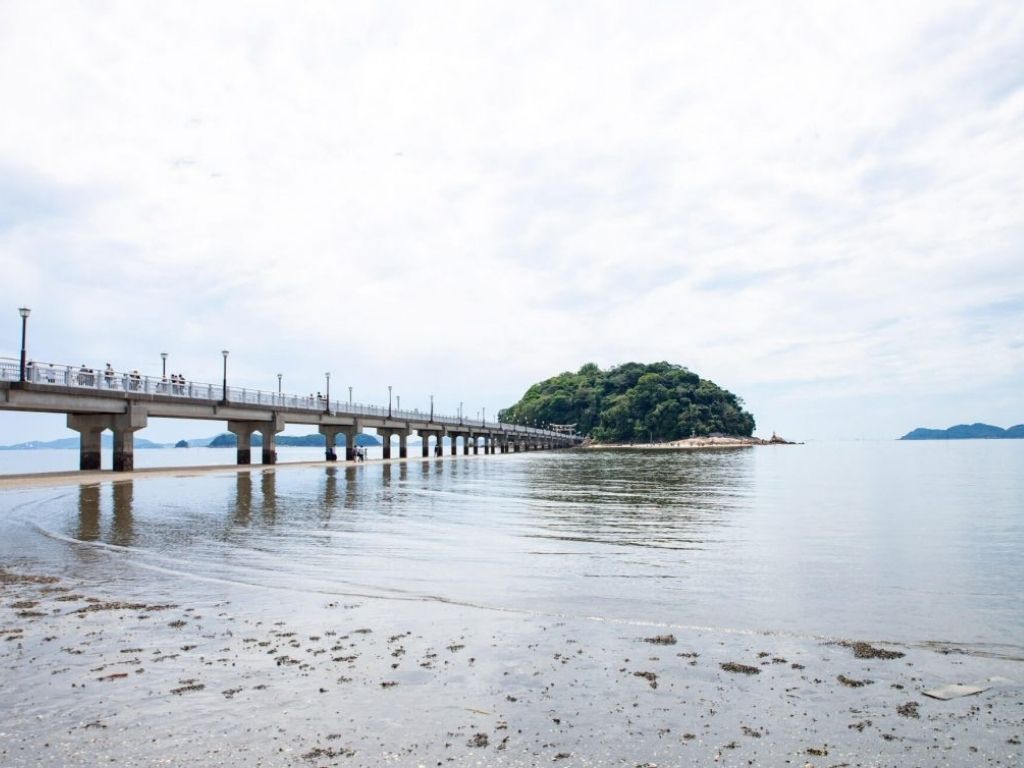 Takeshima Island, considered the symbol of Gamagori, is connected to Gamagori by a footbridge. It is said that crossing the bridge brings luck to couples, so consider doing this activity with your significant other.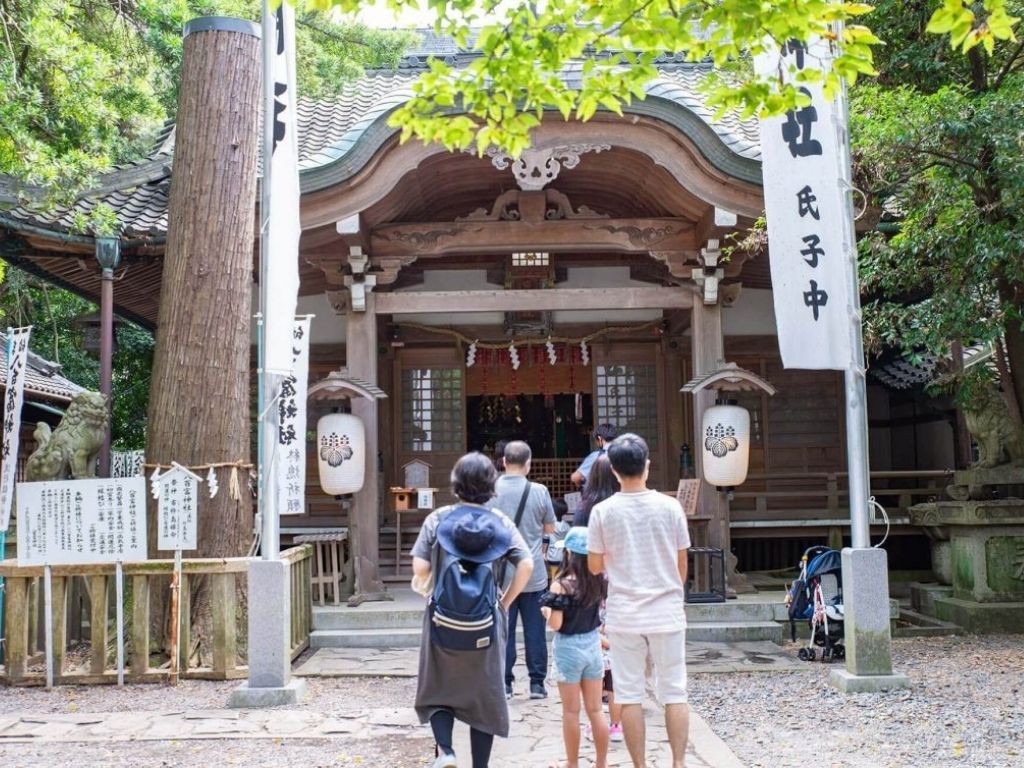 In the center of this small island, is a Shinto shrine called Yaotomi Shrine dedicated to the goddess of good fortune, safety, and marriage. After visiting the shrine, enjoy the walk around the island and the spectacular views not only of Gamagori but also Mikawa Bay.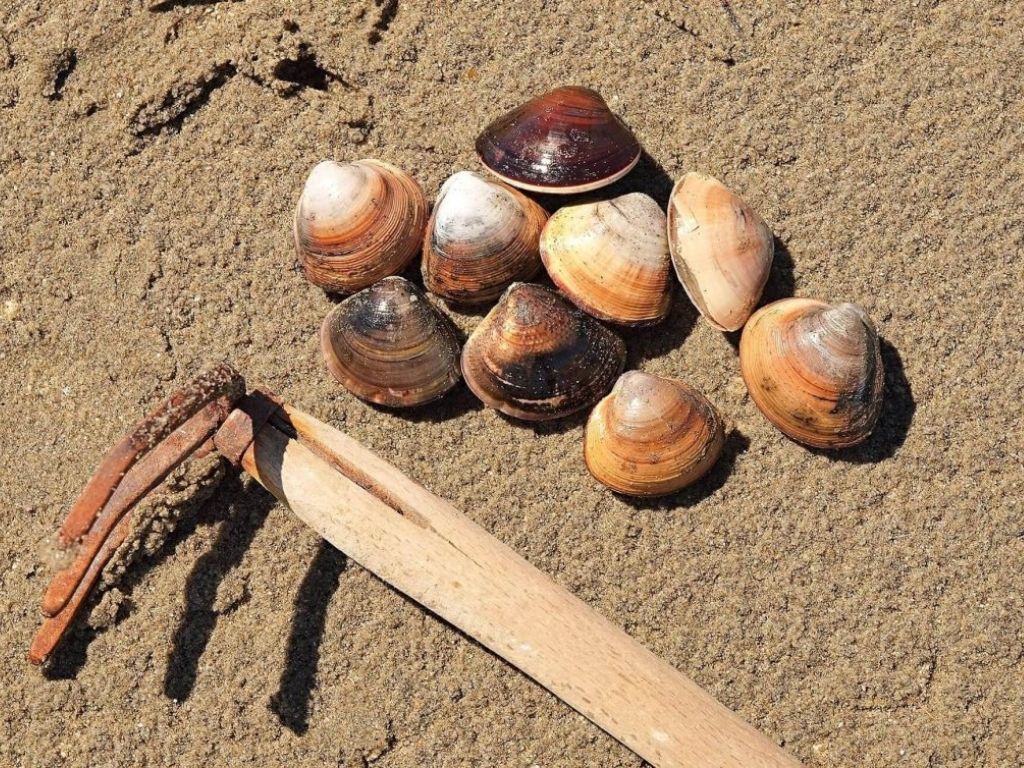 At Takeshima beach, the beach facing Takeshima Island, you can experience a popular local activity, digging for clams. You can dig up and take home as many clams as you like with your bare hands. Bringing a beach bucket or at least a plastic bag is the only thing you need to participate in this activity held from early April to early June each year.
Takeshima Island and Yaotomi Shrine (竹島・八百富神社)
Entry Fee: free
Address: Takeshimacho, Gamagori, Aichi 443-0031
Access: Takeshima is a 20-minute walk from Gamagori Station.
Yaotomi Shrine website (Japanese only) | Google Maps
Yamamoto Fisheries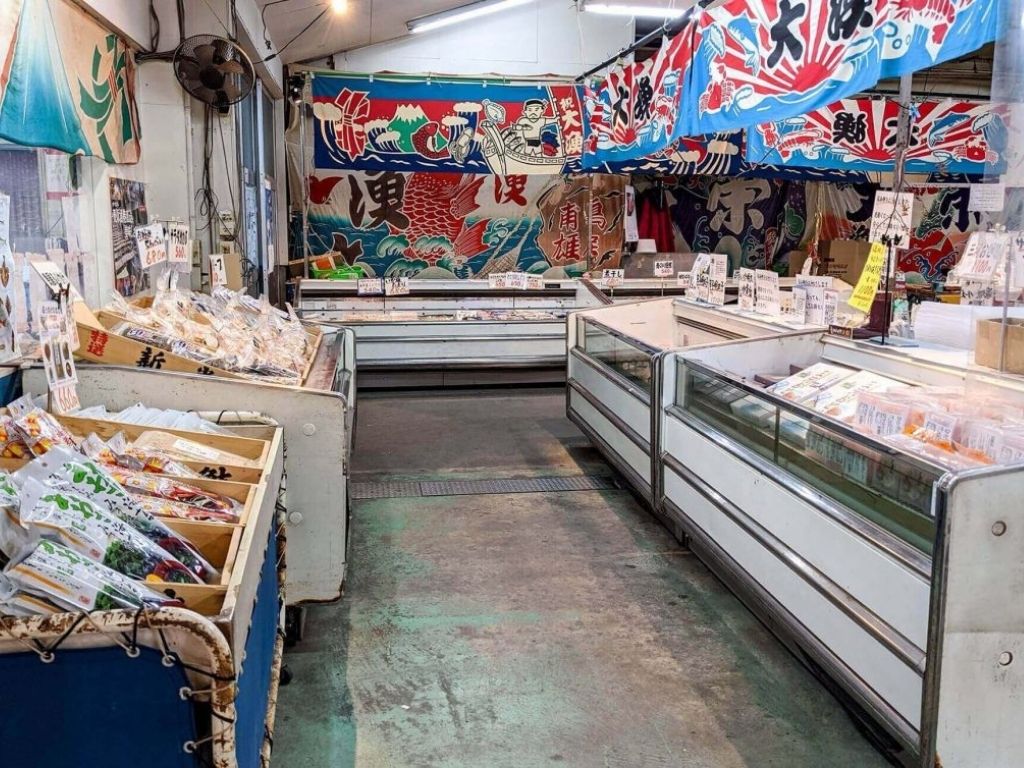 Located in Katahara Town and looking out over Mikawa Bay is the Yamamoto Fisheries, a local market selling fish and other seafood products.
Local specialties include the Mikawa Bay dried young sardines, which are very popular as souvenirs and famous throughout the country. Other produce sold here are clams, blue crab, Kuruma prawns, shrimp crackers, and boiled fish paste.
Yamamoto Fisheries (山本水産 味のヤマスイ)
Opening Hours: 9:00 – 15:00
Address: Minatomachi-151 Kataharacho, Gamagori, Aichi 443-0104
Access: Thake the Meitetsu Train bound for Kirayoshida, and get off at Takahara Station. From there it's a 16-minute walk.
Website (Japanese only) | Google Maps
Seaside Literary Memorial Museum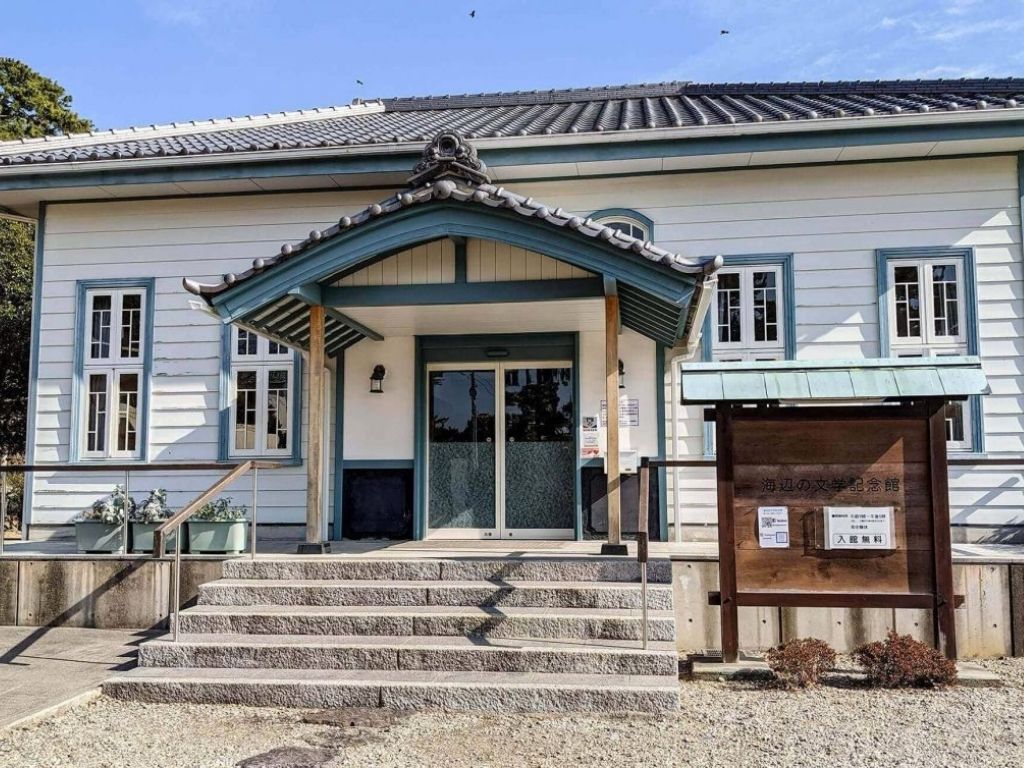 This small museum exhibits works of writers from Gamagori as well as works by the Nobel Prize-winning Japanese novelist Yasunari Kawabata.
The museum was built to commemorate the Ryokan "Tokiwakan", a beloved traditional Japanese inn that was located on the Takeshima coast. The museum also exhibits some wooden decorations as well as fine china and pottery used in the old hotel.
At the back of the museum, there is a reproduction of a traditional tea room overlooking the sea where you can have a cup of Matcha green tea or coffee.
One of the coolest services that this museum offers is that visitors can post a letter to themselves to be delivered in 2 months, 5 years, 8 years, or even 10 years' time. What would you say to your future self?
Seaside Literary Memorial Museum (海辺の文学記念館)
Entry Fee: free
Opening Hours: 9:00 – 17:00
Address: 15-62 Takeshimacho, Gamagori, Aichi 443-0031
Access: From Gamagori Station it's a 17-minute walk.
Website (Japanese only) | Google Maps
Katahara Onsen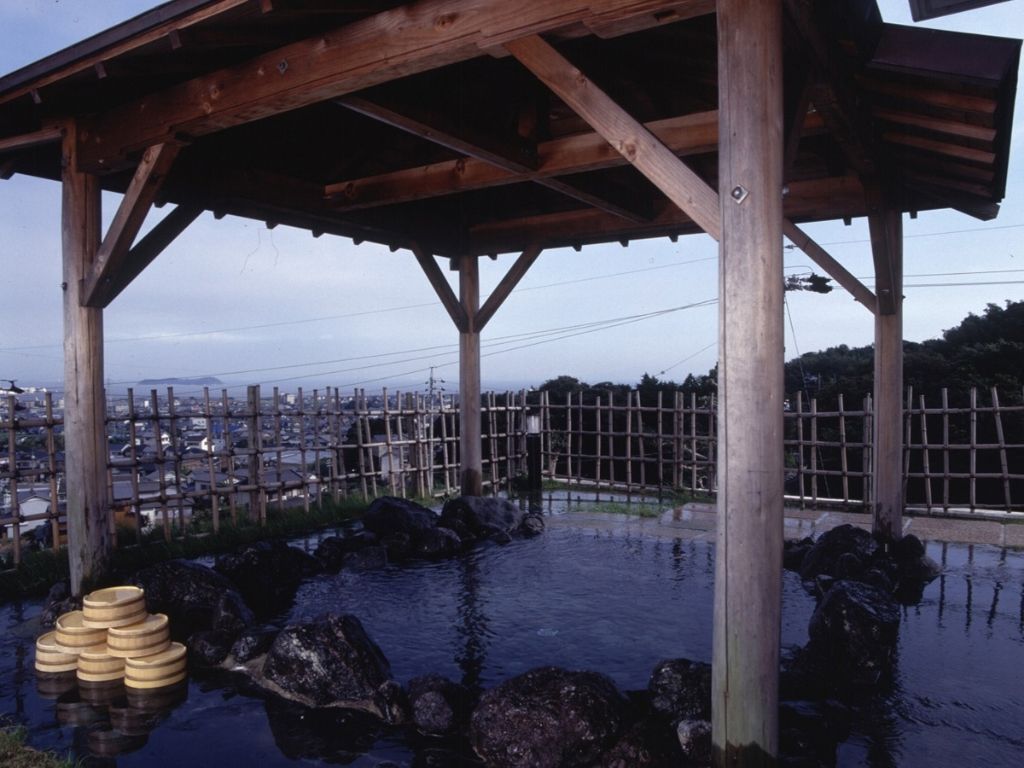 If you are looking for relaxation you can enjoy the local hot springs of Gamagori. Katahara Onsen is especially famous and popular. Not just for its healing waters but also for its amazing colorful and large hydrangea garden blooming in June, during the rainy season.
Ajisai no Sato (あじさいの里)
Entry Fee: 500 yen
Event Period: June 1. – 30. 2022
Opening Hours: 08:00 – 21:00
Address: Ichinosawa-28-1 Kanehiracho, Gamagori, Aichi 443-0102
Access: From Gamagori Station take the Meitetsu Gamagori Line for two stops to Mikawa-Kashima Station. From there take the Ajisai Kururin loop bus to Katahara Onsen.
Website (Japanese only) | Google Maps
Laguna Ten Bosch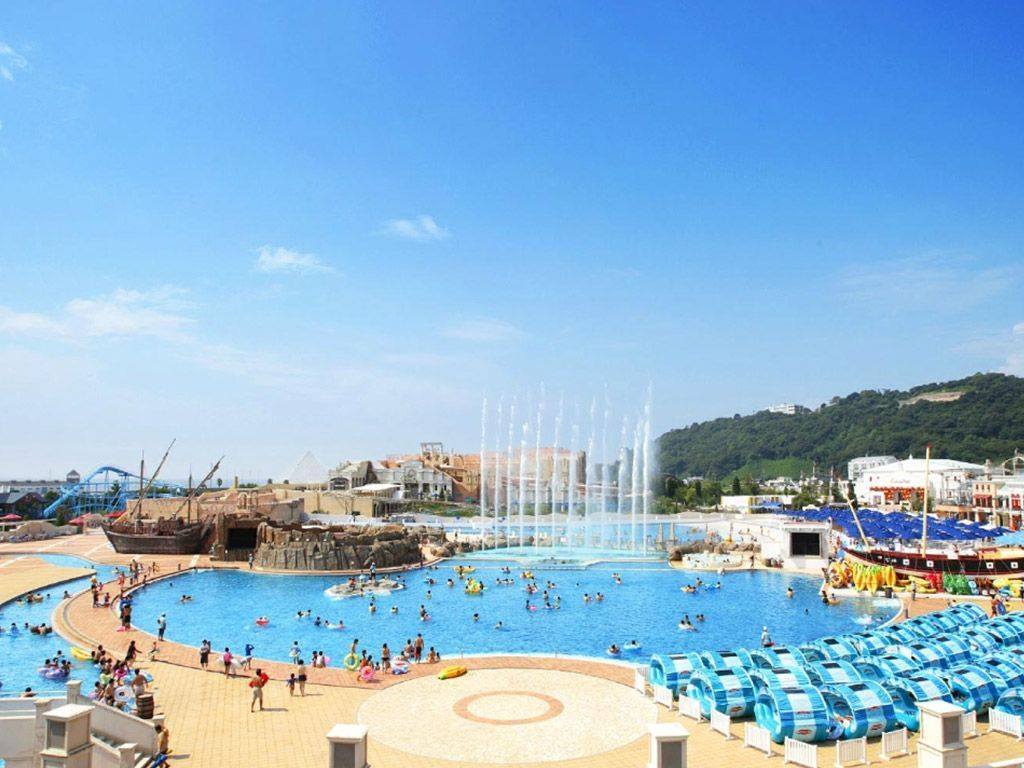 Laguna Ten Bosch is an extensive theme park complex with six very different entertainment zones.
The Lagunasia Fun Park is the amusement park area of the complex. Here you will find fun rides for the whole family including roller coasters, merry-go-rounds, an athletic park, water rides, and even VR (virtual reality) rides!
During the hot and humid summer months, the giant pool at Laguna Ten Bosch invites with fun water slides, a large pool, and even a wave pool.
You can also watch the exclusive Takarazuka Revue, Japan's most popular women-only musical theater company.
Seasonal events have visitors coming throughout the year. Impressive fireworks displays in summer and illuminations and 3D projection mappings in winter. Each season is perfect for a visit to Laguna Ten Bosch.
Laguna Ten Bosch (ラグーナテンボス)
Entry Fee: Adults 2,250-4,350 yen, Elementary School Children 1,300 – 3,250 yen
Opening Hours: 9:00 – 22:00, may vary depending on the season, facility, and weekday
Address: 2-3 Kaiyo-cho, Gamagori, Aichi
Access: Take the free shuttle bus from Gamagori Station
Website | Google Maps
Delicacies of Gamagori: From Deep-Sea Fish to the Finest Meat.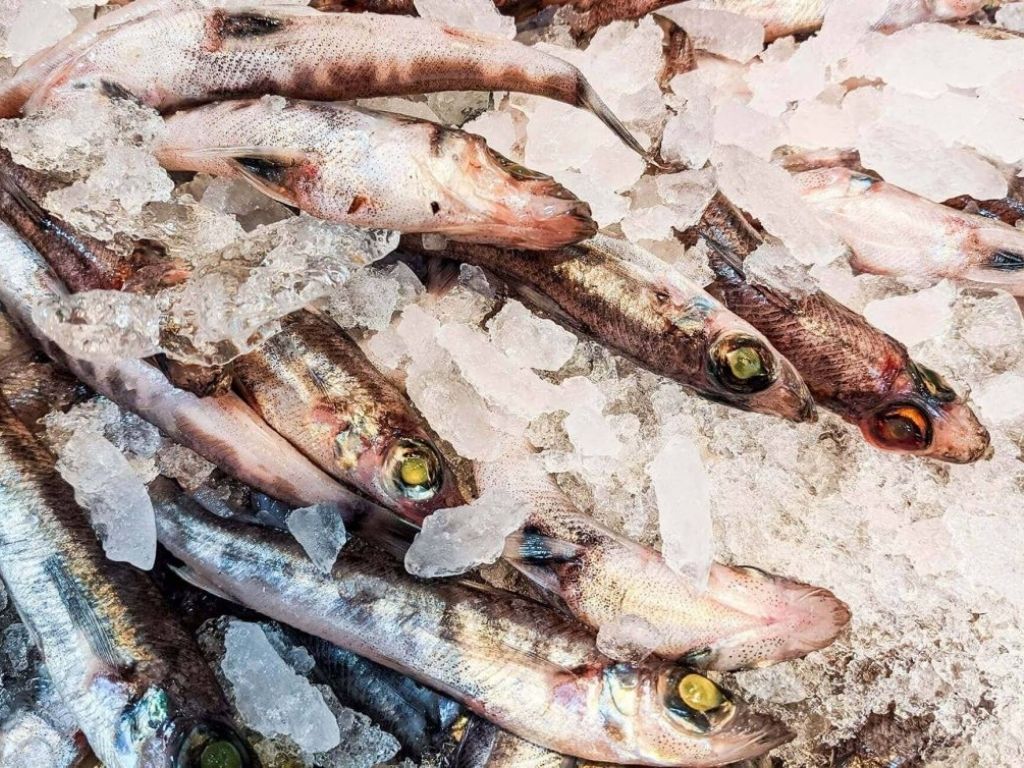 Japan is surrounded by bountiful oceans in every direction and has access to an abundant selection of seafood that may vary depending on the region and season. Among other places in Japan, Aichi Prefecture has a long history of fishing in the bountiful Pacific Ocean, as it faces Mikawa Bay.
A wide variety of fish and seafood is caught in the Mikawa Bay from short-necked clams to Kuruma prawns, and horse crab. Deep-sea fishing is one of the characteristics of this region and the delicious catch is served at many restaurants in the area.
Known as Akaza-Ebi in Japan, Japanese lobster is a large prawn-like species that can be found at depths of 200 to 750 meters. It boasts a fantastic taste, sweeter and softer than the regular lobster.
Another deep-sea fish is the round green-eyed fish called Mehikari (Greeneyes). Mehikari can be found at depths of 200 to 300 meters. It has a length of 15 to 20 centimeters, and it is caught only in the spring and winter months.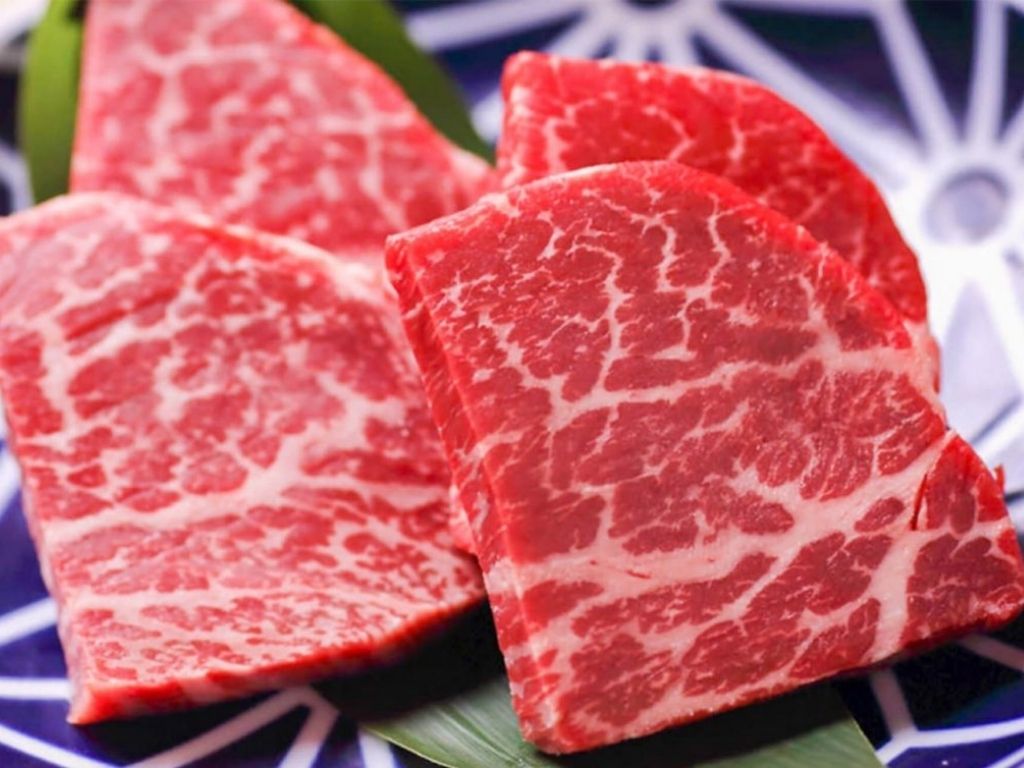 But it's not all seafood in Gamagori. Another local specialty, Mikawa beef, is raised in the plains and low mountains around the city. It is the finest Wagyu beef of the Aichi region and has a mellow texture and juicy tenderness that melts in the mouth. We recommend you try Mikawa beef cooked in the iron griddle Teppanyaki style or the Sukiyaki style cooked in a hot pot with local vegetables.
Both Gamagori seafood and Mikawa beef can be enjoyed at Steak & Seafood Rokkakudo, the dining restaurant inside the Gamagori Classic Hotel (more about this below).
For a very unique experience, you can also book the Higashi Mikawa Restaurant Bus. The open double-decker bus that departs from Hotel Arc Riche in Toyohashi City functions as a means of transportation as well as a restaurant serving regional and local food.
NOTE: The bus is just riding a few days per month and the website is Japanese only. Check the service days here.
Exceptionally Unique Festivals in Gamagori
Many fun, exciting and unique annual festivals are held in Gamagori. If you happen to be in town at the right time, don't miss them.
Miya Festival
Miya Festival is a traditional float festival with more than 300 years of history. Four big floats are pulled by costumed participants from Yatsurugi Shrine to Wakamiya Shrine. You can experience a strong connection between Gamagori and the sea during this festival as it is one of few festivals where the floats are pushed into the ocean.
Miya Festival (宮祭り)
When: the 3rd or 4th weekend in October
Where: Yatsurugi Shrine, Wakamiya Shrine, and Miya Onsen Shores
Website (Japanese only) | Google Maps
Gamagori Festival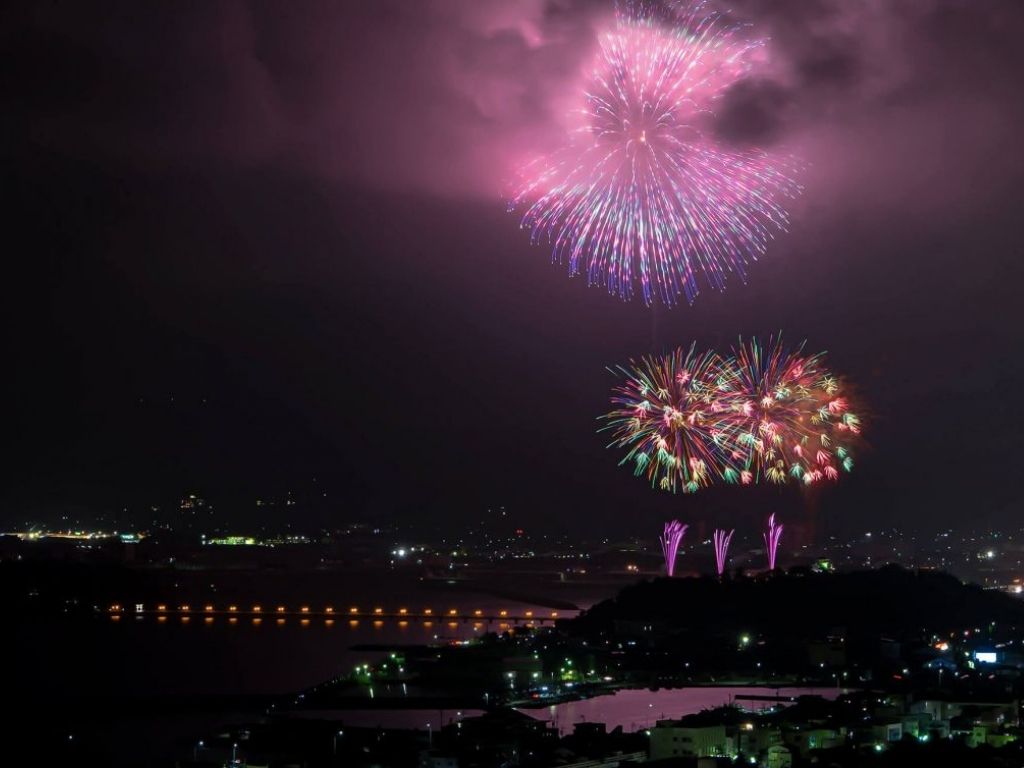 The Gamagori Festival is a popular fireworks festival displaying fabulous star mines and water fireworks. It also features street dances, food stalls, and many other attractions.
Gamagori Festival (蒲郡祭り)
When: the last weekend of July
Where: Takeshima Futo
Website (Japanese only) | Google Maps
Katahara Hydrangea Festival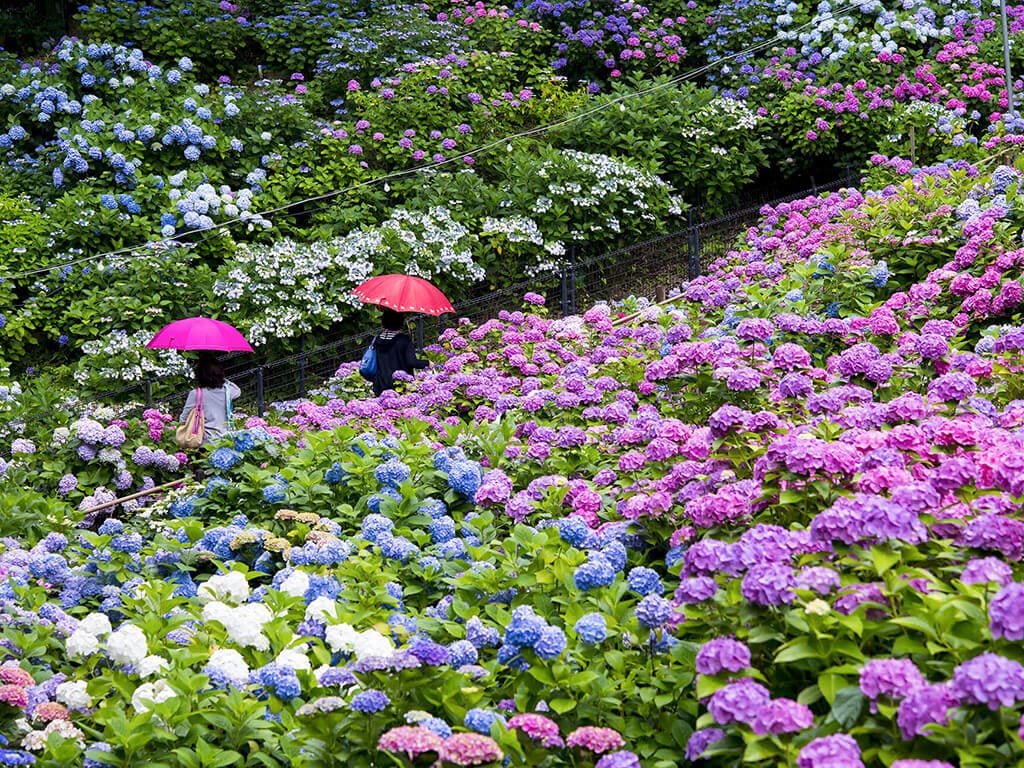 Located in the hot spring area of Katahara Onsen, the festival features a beautiful Hydrangea garden with more than 50,000 hydrangeas in bloom. You can enjoy the flowers during the daytime and again when the night falls and the garden turns into magical scenery.
Hydrangea Festival (あじさい祭り)
When: from early June to the end of June
Where: Katahara Onsen, Ajisai no Sato
Website (Japanese only) | Google Maps
The Best Hotels for a Night in Gamagori
Since Gamagori is a seaside resort town, it has many hotels and traditional Japanese inns with spas located right at the coast, with excellent sea views. It also features one of the strangest hotels in Japan!
Gamagori Classic Hotel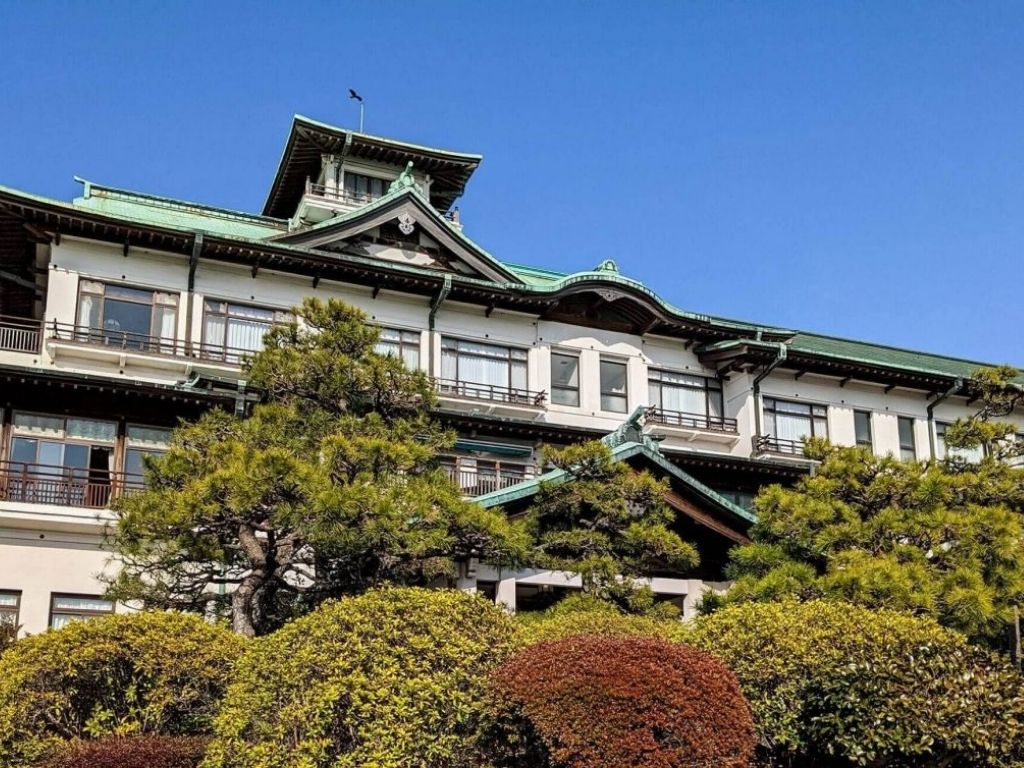 Gamagori Classic Hotel is a beautiful art Deco-style boutique hotel that offers a quiet and cozy atmosphere with an amazing Japanese garden. The hotel has more than 100 years of history and it hosted the Japanese Imperial Family many times.
The hotel has a seafood & steak house restaurant and a traditional Japanese restaurant where Kaiseki cuisine is served using regional ingredients such as the Mikawa Beef we mentioned above.
At the tea lounge and bar, you can enjoy the most exquisite sweets along with a cup of tea served by a tea sommelier.
The hotel is highly recommended for couples, small groups, and solo travelers.
Gamagori Classic Hotel (蒲郡クラシックホテル)
Address: 15-1 Takeshimacho, Gamagori, Aichi 443-0031
Website (Japanese only) | Google Maps
Henn na Hotel Laguna Ten Bosch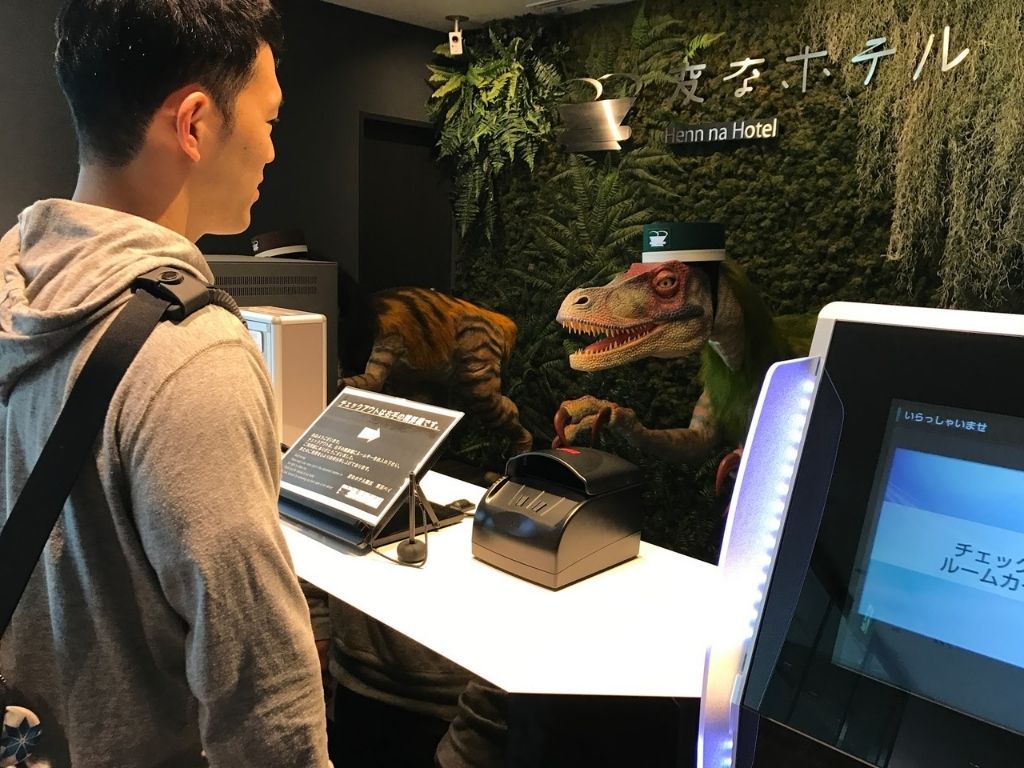 Henn na Hotel, which translates to strange hotel does not disappoint. Checkin is done by dinosaur robots with cute bellboy hats, your room has a little robot assistant, and don't be surprised if your slippers arrange themselves.
Japan's strangest hotel is fun for young and old and spending a night here should be an experience you won't soon forget.
Henn na Hotel (変なホテル)
Address: 1-4-1 Kaiyocho, Gamagori, Aichi 443-0014
Website (Japanese only) | Google Maps
Hiranoya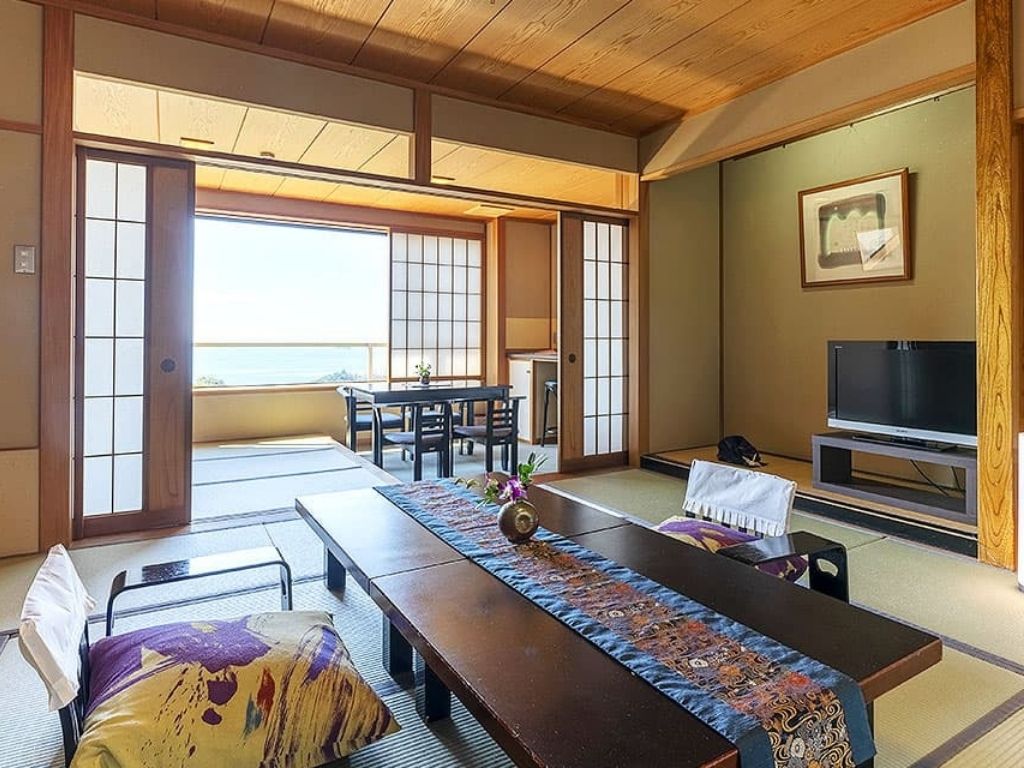 Hiranoya, with a history of more than 90 years is the longest-standing hotel in the hot spring town of Miya Onsen. Located high on a hilltop, guests have a commanding view of the changing expressions of the surrounding area each season. Our natural hot spring is loved especially by women and it is said to have beautifying properties.
Hiranoya (平野屋)
Address: Minamiyama-1-21 Miyacho, Gamagori, Aichi 443-0021
Website | Google Maps
How to Get to Gamagori
From Nagoya Station take the JR Tokaido Line bound for Toyohashi and get off at Gamagori Station.
While you can explore Gamagori on foot or using public transport, if you want to make the trip even more fun, we recommend renting for free an electric bicycle at the Gamagori Tourism Office, located inside the Gamagori Station. The service is available 7 days a week, from 9:30 to 16:30.
Find out more about Gamagori by visiting the Gamagori Tourism website.
Article updated by Lena Yamaguchi
---
Did you enjoy this article?
Then you might also enjoy this post: Explore Okazaki and Experience History Today
Or check out all of our blog posts here.
Be sure to follow us on Facebook for new articles every week, and see our Instagram for pictures and stories about Nagoya!
Share your comments below or message us using any of our SNS or send us an email.
Tag us
Have you visited Gamagori? Share your experience and make sure to tag us with #nagoyaisnotboring you might even be featured on our social media account!