Every year in Autumn the Nishikawa Ryu, one of the most influential traditional dance schools in Japan puts on a colorful show called the Nagoya Odori (Nagoya Dance). At the Nagoya Odori, you can enjoy the impressive visual art and impeccable choreography of classic Japanese dances, and the unforgettable stories of traditional Japanese tales in the form of a stage performance.
Kabuki, Nihon Buyo, and Odori – This is how they are all related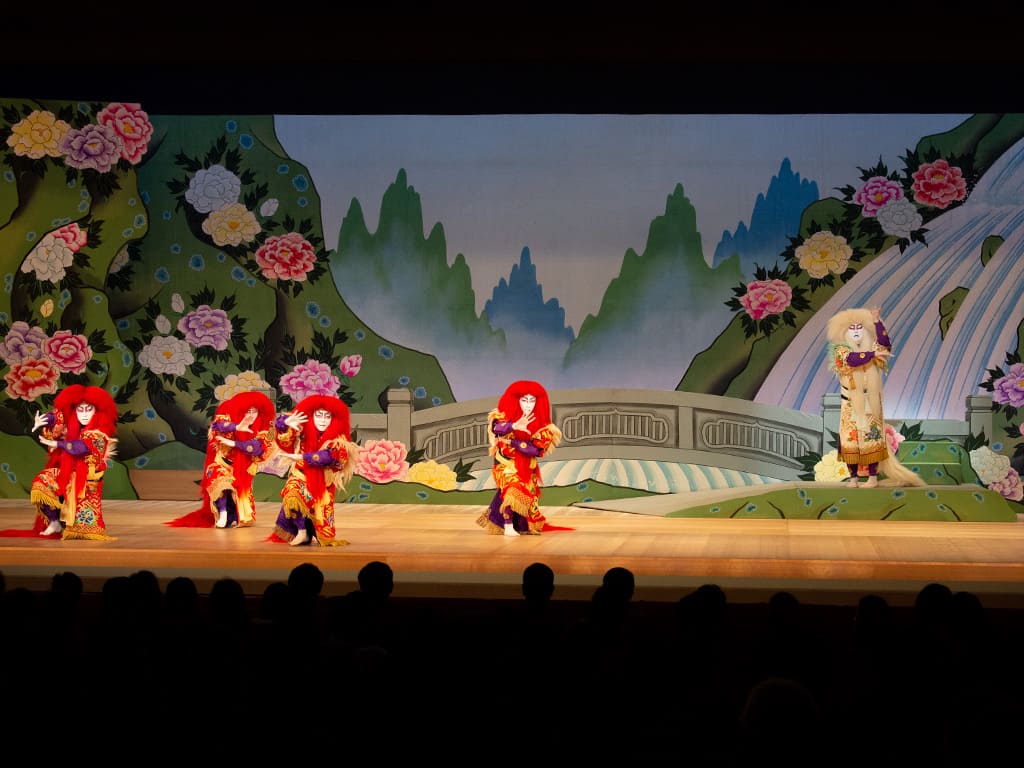 Odori, the word for dance in Japanese refers in this case to Nihon Buyo, a traditional dance style closely related to and often seen in Kabuki theater. To understand this type of dance we have to go back to the origins of Kabuki itself.
At the beginning of the 17th century, a priestess by the name of Izumo no Okuni would perform dances and funny parodies of Buddhist monks in the dry river bed of Kyoto for passers-by. It was enjoyed by the common people and quickly became a popular form of entertainment performed exclusively by women.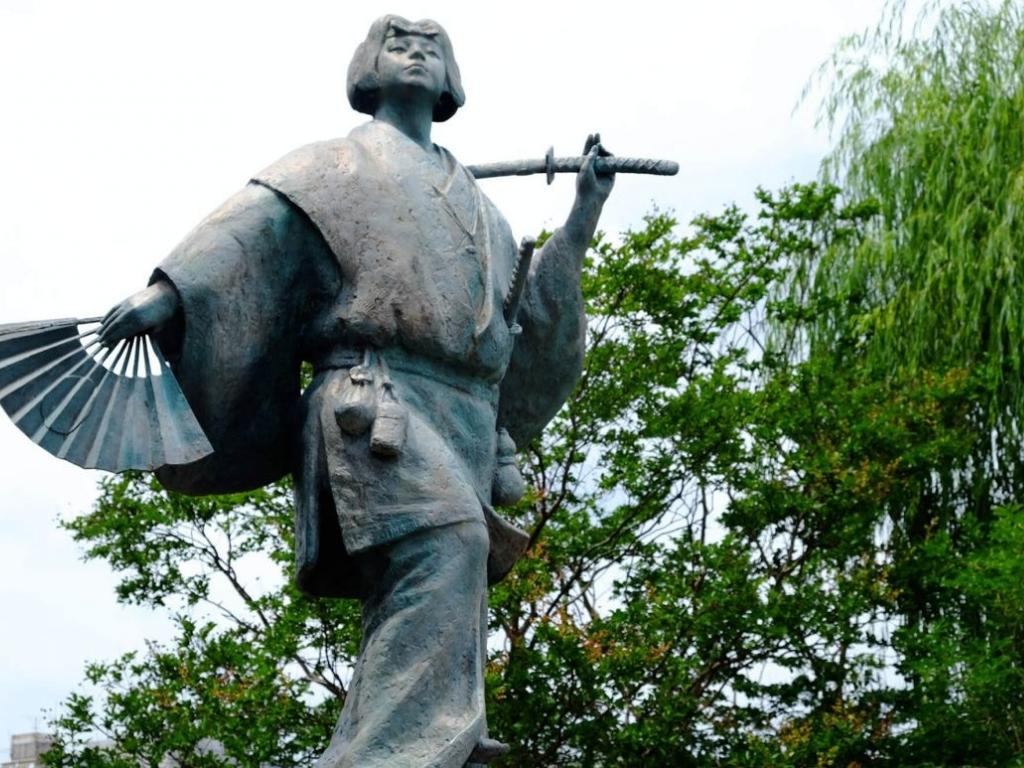 Her performances, full of drama and comedy, created a great expectation among the people. These representations is known as "Onna Kabuki", where singing and dancing were interpreted in a very stylized way. It was a mix of music, dance, mime, and spectacular staging and costumes.
Even the prostitutes of the time began to introduce this type of dance in their businesses to attract customers. And this was the downfall of Kabuki. Women were banned by the government from performing Kabuki. Soon after, the female actresses were replaced by young male actors, which were also banned because of problems of prostitution and moral corruption, only allowing older men to act, even in the roles of women. This is the form of Kabuki that has continued from generation to generation to the present day.
Take a look at this short TED video about the history of Kabuki.
Nihon Buyo is a mixture of dance and pantomime. The history of Nihon Buyo begins with the two styles of traditional dances Mai and Odori, which appear in the early years of the Edo Period (early seventeenth century) in the form of Kabuki dances (Kabuki Buyo), which incorporates influences from Bunraku (puppet theater) and Noh (a dance with masks more oriented to the aristocracy), and folk dance.
Although the term Nihon Buyo means "Japanese dance", it does not refer to Japanese dance in general but refers to Kabuki-style dance performed in theater, and refined dance interpreted in small rooms or small spaces, generally carried out by Geisha.
The Nishikawa Ryu has a more than 174-year-long history of teaching Nihon Buyo, first in Tokyo and later in Nagoya and spread to other regions of Japan. The school continues to protect tradition while keeping up-to-date with the modern era.
Experience Nihon Buyo Live on Stage at the Nagoya Odori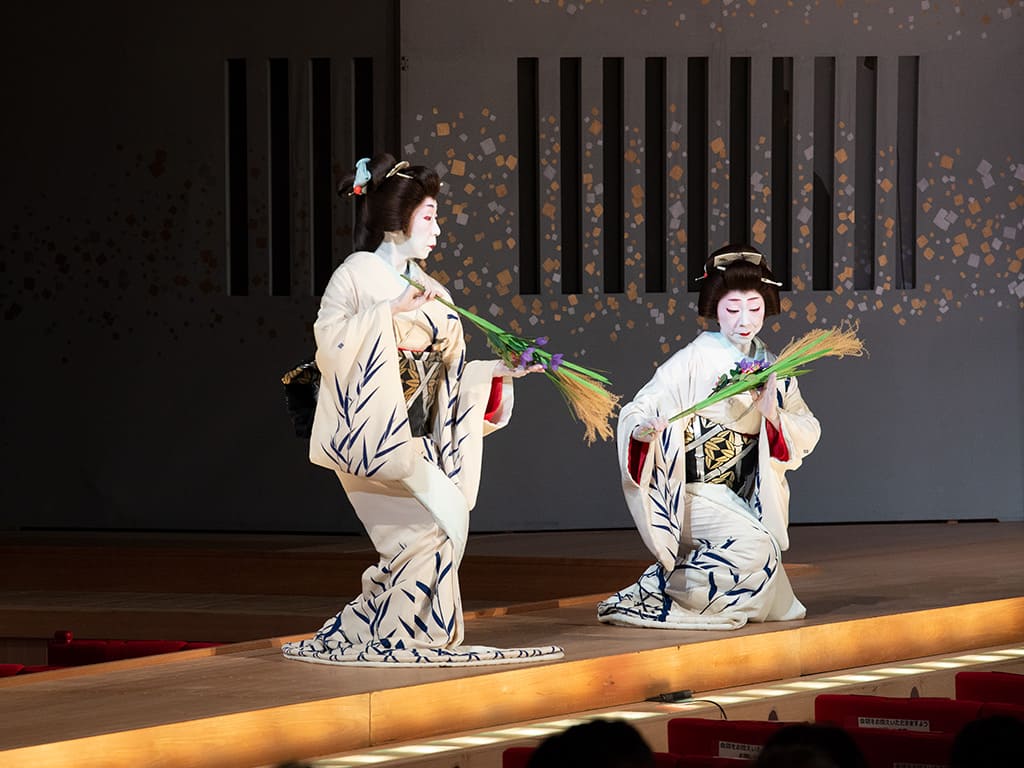 In 1945, after the end of the Second World War, Nagoya was in ruins. The government asked Koisaburo Nishikawa II, then headmaster of the Nishikawa Ryu school of dance, to create something to encourage people by bringing hope and happiness to everyone's difficult lives. He delivered a festival that would last 3 days which he called "Nagoya Odori".
Since then, Nagoya Odori has been performed every year in Autumn in Nagoya. Its popularity grew so much that in one year Nagoya Odori was performed for 21 consecutive days.
The representation of Nagoya Odori is a collection of traditional dances from Noh, Kyogen (traditional Japanese comic theater), Kabuki, and Odori, and every year new and original pieces are introduced to its repertoire. For these original pieces, stars from different styles of theaters, dances, movies, and television are invited to perform in the show.
A New Kind of Performance Awaits in 2022 – Nagoya Odori Neo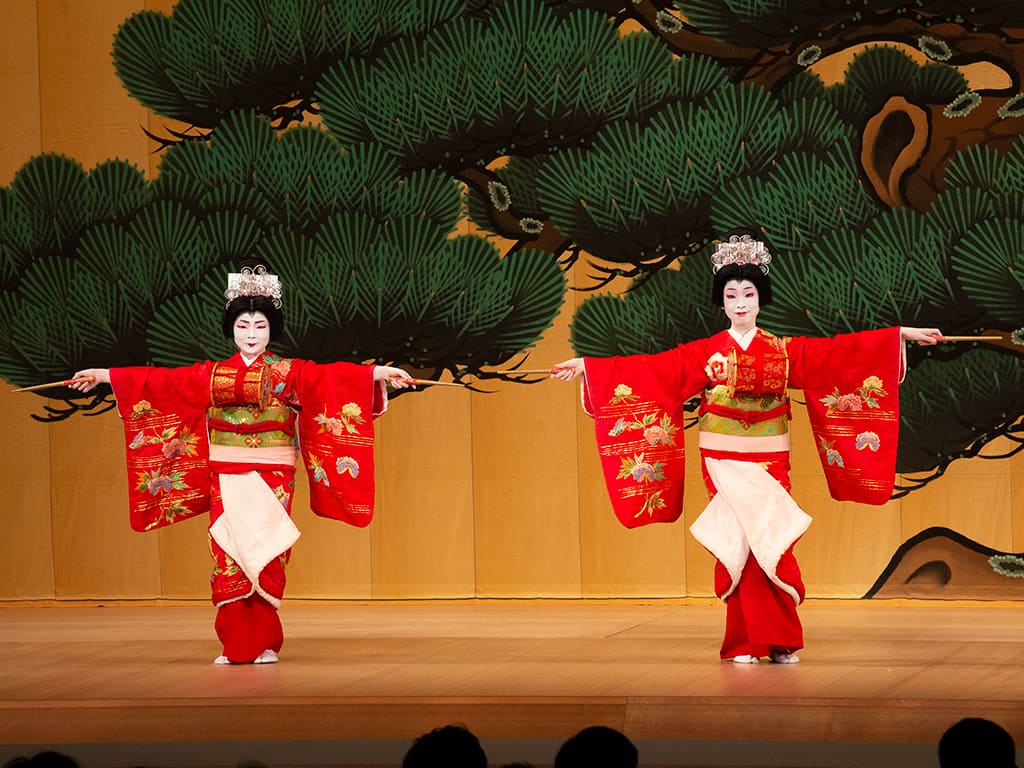 Nagoya Odori gets an exciting reboot in 2022, called Nagoya Odori Neo. With a total of 4 performances on the 15th and 16th of October at the Civic Assembly Hall at Tsuruma Park.
The event will be during the same weekend as the Nagoya Festival as well as the Yattokame Cultural Festival, two important cultural events taking place in Nagoya each year.
This year's installment is a step away from the traditional Nihon Buyo performances of the past, toward a more modern interpretation in collaboration with a local idol group and a Takarazuka (Japan's most popular women-only musical theater company). It will be one long story told through multiple parts and actors and dancers.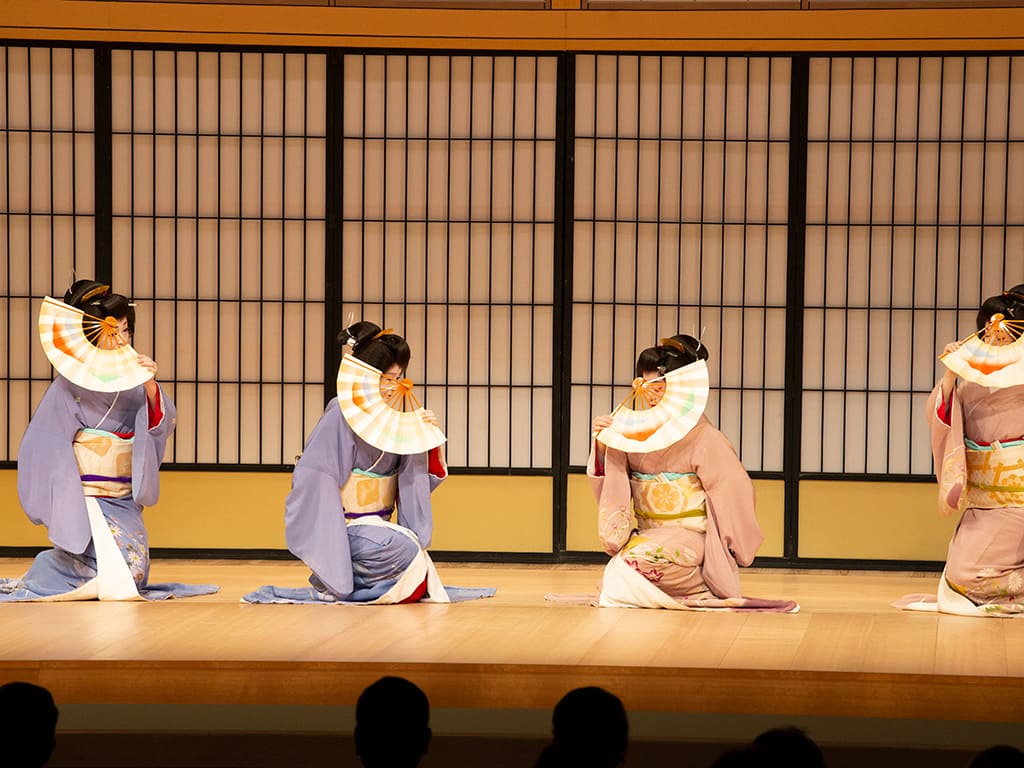 Other highlights at the Nagoya Odori Neo venue will be a Geisha parade at around 16:00 as well as festival food stalls bringing the autumn festival atmosphere closer.
In the same venue, you will also find a showroom selling local arts and crafts as well as gift items and food and drink to enjoy at home.
Know Before You Go
For an unforgettable experience, we recommend booking our this new and limited experience.
*Limited spots. Make your booking until October 12th, 2022

Nagoya Odori doesn't have a dress code for guests, but many of the attendees like to wear Kimono for the occasion. If you are interested in doing the same this is a great place for formal Kimono rental: Waso Kajiura
Nagoya Odori Neo (名古屋をどりNEO)
Dates: October 15th and 16th 2022, 11:00-14:00 and 17:00-20:00
Entry Fee: between 5500 and 8800 yen (Tickets sold here)
Address: Nagoya Civic Assembly Hall, 1-1-3 Tsurumai, Showa Ward, Nagoya, Aichi 466-0064
Access: From Nagoya Station take the JR Tokaido Line until Tsurumai Station. From here it's a 3-minute walk.
Google Maps
Article re-writed and updated by Lena Yamaguchi
---
Did you enjoy this article?
Would you want to watch the Nagoya Odori? Let us know in the comments!
Check out our other posts about Nagoya, and trust us if we say Nagoya is not boring! You may also be interested on our post about Nagoya's Geishas.
Tag us 📲
If you have been to the Nagoya Odori or any other dance performance in Nagoya in the past, please share your memories and tag us on social media with #nagoyaisnotboring
Be sure to follow us on Facebook for new articles every week and Instagram for pictures and stories of Nagoya!