Japan has many spectacular winter illuminations each year, in fact, a lot of great ones can be found in Nagoya. Many have a Christmas theme with Christmas trees, Santa Claus, and raindeers and that's why they usually end by January.
But one of the greatest winter illuminations in Japan can be found not far from Nagoya and it runs for more than half a year, giving you ample opportunity to enjoy this spectacle of lights during your visit to Japan. From October to May each year, Nabana no Sato turns on the lights!
What is Nabana no Sato?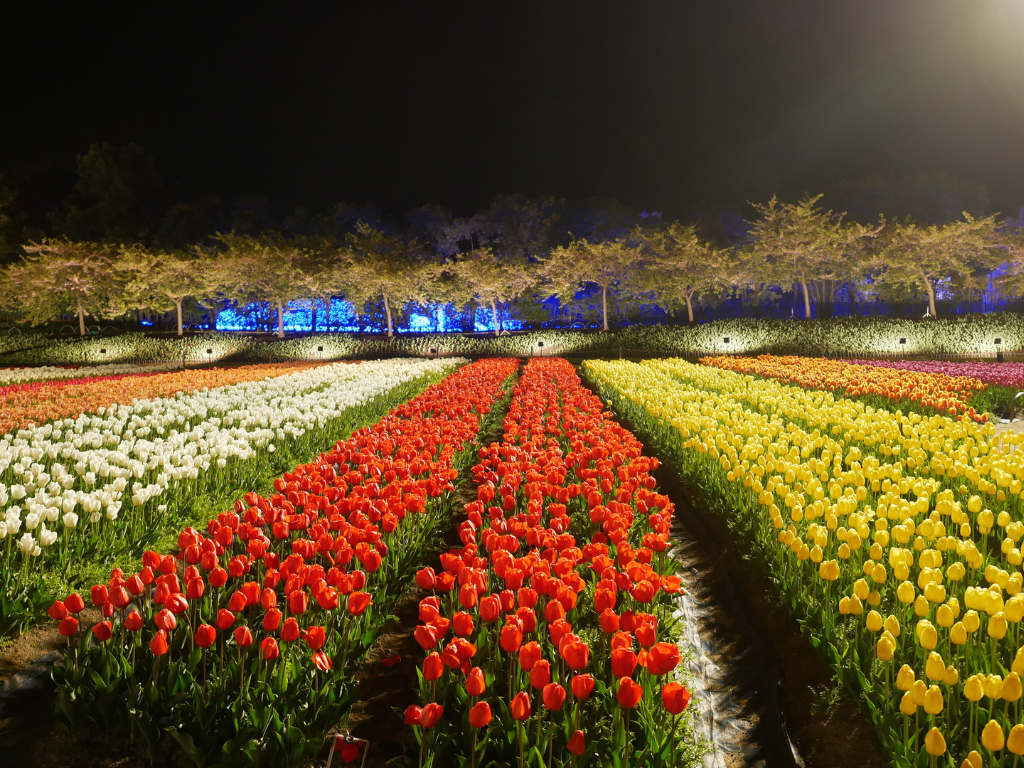 Nabana no Sato is a flower park in Kuwana, Mie Prefecture. It is part of the Nagashima Resort of which the Nagashima Spa Land amusement park, Mitsu Outlet Shopping Mall, and Nagashima Onsen are also a part.
Year-round the park invites with beautiful seasonal flowers from plum and cherry blossoms, tulips, and roses. Every season has its highlights and they also sell delicious flower-flavored ice cream.
But the main reason thousands of travelers visit Nabana no Sato every year is not the flowers but rather the award-winning winter illumination taking place there every year. The illuminations have been a yearly event for the past 20 years and have grown in popularity over time.
In 2017, the Nabana no Sato illumination was one of the 'Top 30 Attractions in Japan by International Travelers'. And it has won the number one spot in the 'Illumination Rankings' for three years in a row from 2013 – 2015.
It might just be the most popular winter illumination in Japan and it is definitely the best illumination in Central Japan.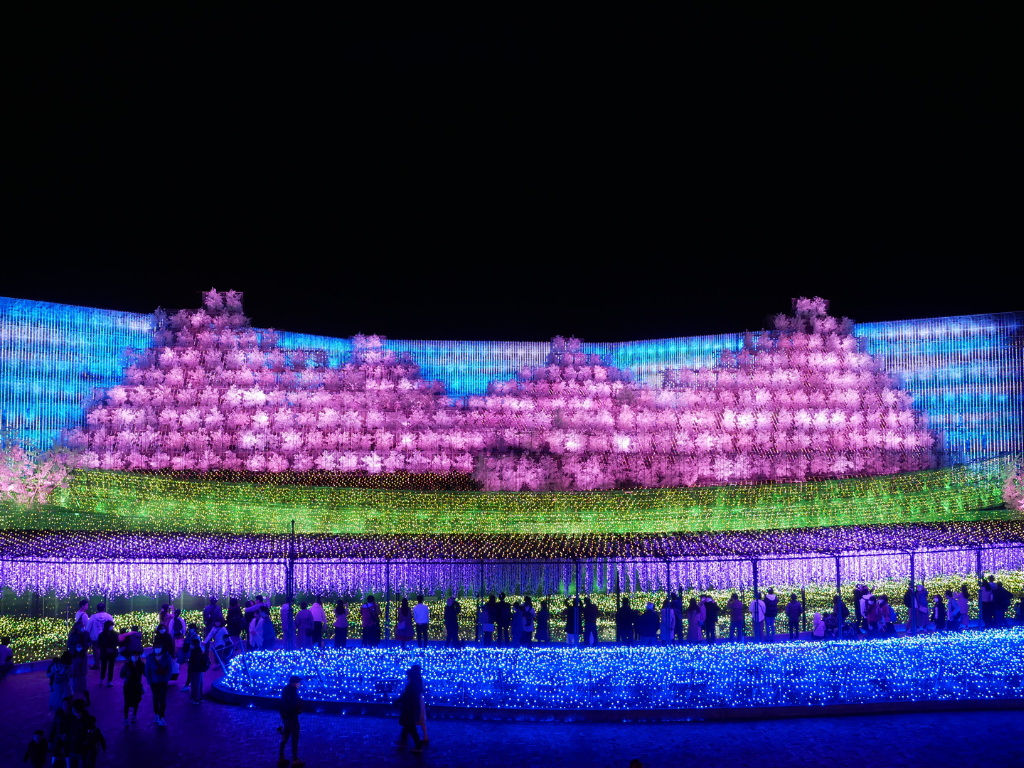 The highlight of Nabana no Sato is the illumination show which has a different theme every year. The show is completely done with LED lights, music, and amazing programming skills turning every single one of the millions of LEDs into a moving and flowing picture.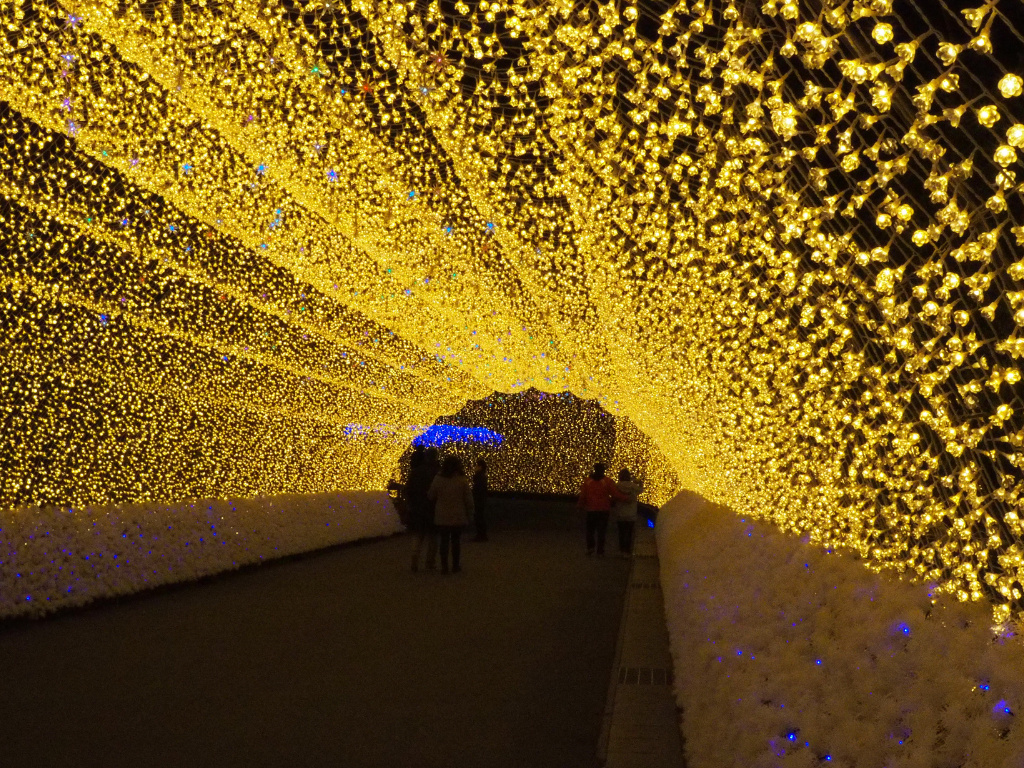 Another highlight at Nabana no Sato is the tunnels of light. There are actually two tunnels and they are both breathtaking and amazing photo opportunities.
The first one is the long tunnel of 200 meters and it is in a beautiful yellow color every year. It is probably the longest tunnel of lights in Japan. The second tunnel is shorter at 100 meters and its theme changes from year to year with new colors to discover.
Pictures turn out especially beautiful on rainy days when the water that collects on the round reflects the people and millions of lights.
When Can You See the Illumination at Nabana no Sato in 2023?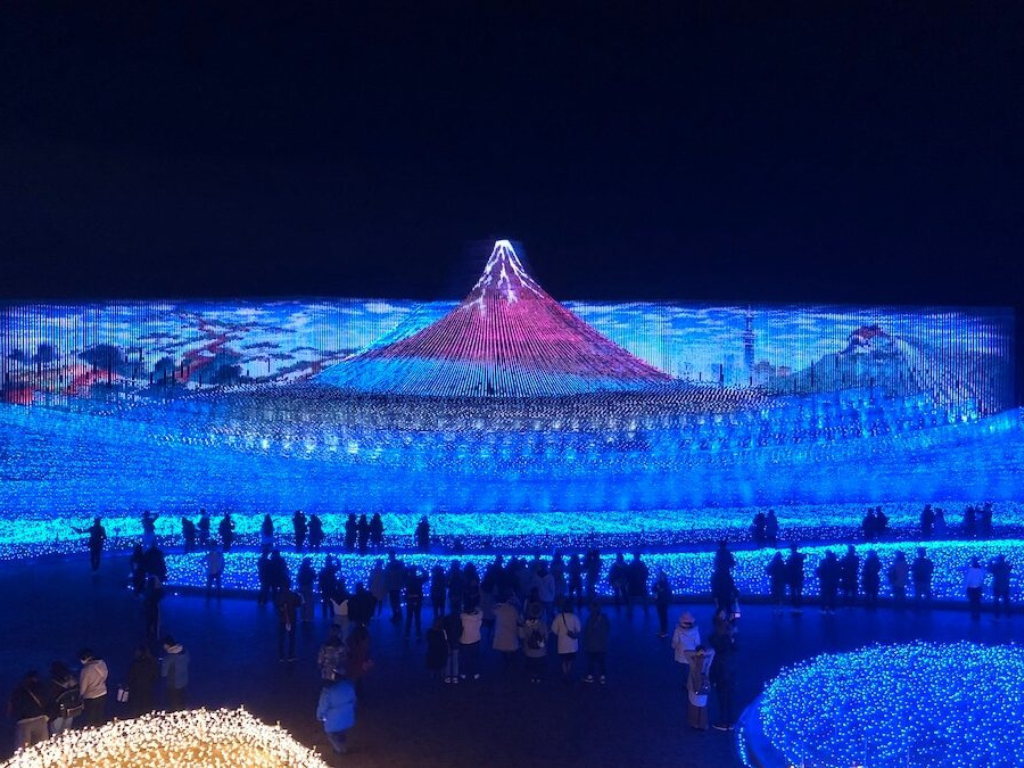 The winter illumination at Nabana no Sato is not only one of the largest but also one of the longest illuminations in Japan. This year's illumination started on October 22nd, 2022 and it will run until May 31st, 2023. That's a total of 221 days. 221 chances for you to see this spectacular and beautiful illumination event.
The theme of the main illumination stage changes every year. In the past, we had themes such as Japan, depicting scenes of Japanese history with Mount Fuji as a recurring motif, or Sakura with lots of beautiful cherry blossoms.
This year's illumination is called Ship in the Sky, let's find out where the journey takes us.
Seasonal Lightup Events and Flower Viewing Opportunities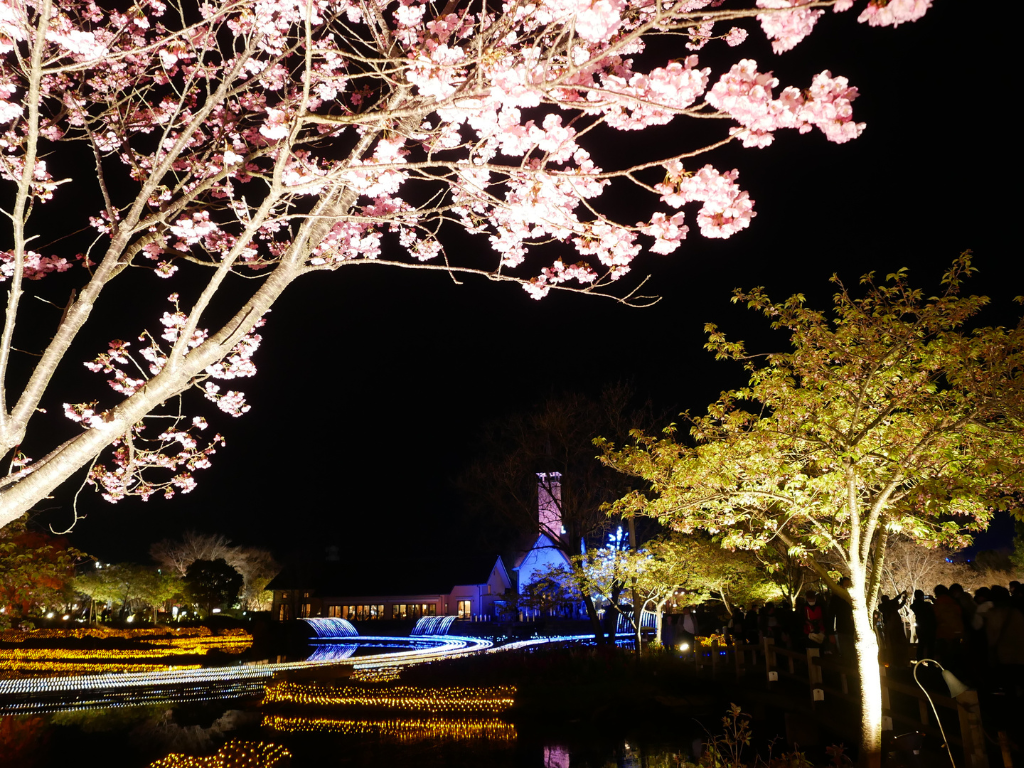 Because the illumination season is so long, other seasonal light-up events coincide with it. Below you can find the list of separate light-ups between October and May taking place at Nabana no Sato at night.
The exact start and end dates depend very much on the temperature and weather conditions during the season.
End of November – End of December: Autumn Color Light-up Event
End of February – End of March: Weeping Plum Tree Light-up Event
End of February – End of March: Cherry Blossom Light-up Event
End of March – End of April: Tulip Light-up Event
Nabana no Sato Is Not Only an Illumination but So Much More!
Nabana no Sato is first and foremost a flower park open all year round. But as such, it also offers many fun activities and shops to happily spend the whole day there.
Additionally, when you pay the entrance fee you will get a 1,000 yen voucher for consumption within the park. This voucher can be used for any of the attractions and shops mentioned below.
Island Fuji Observation Platform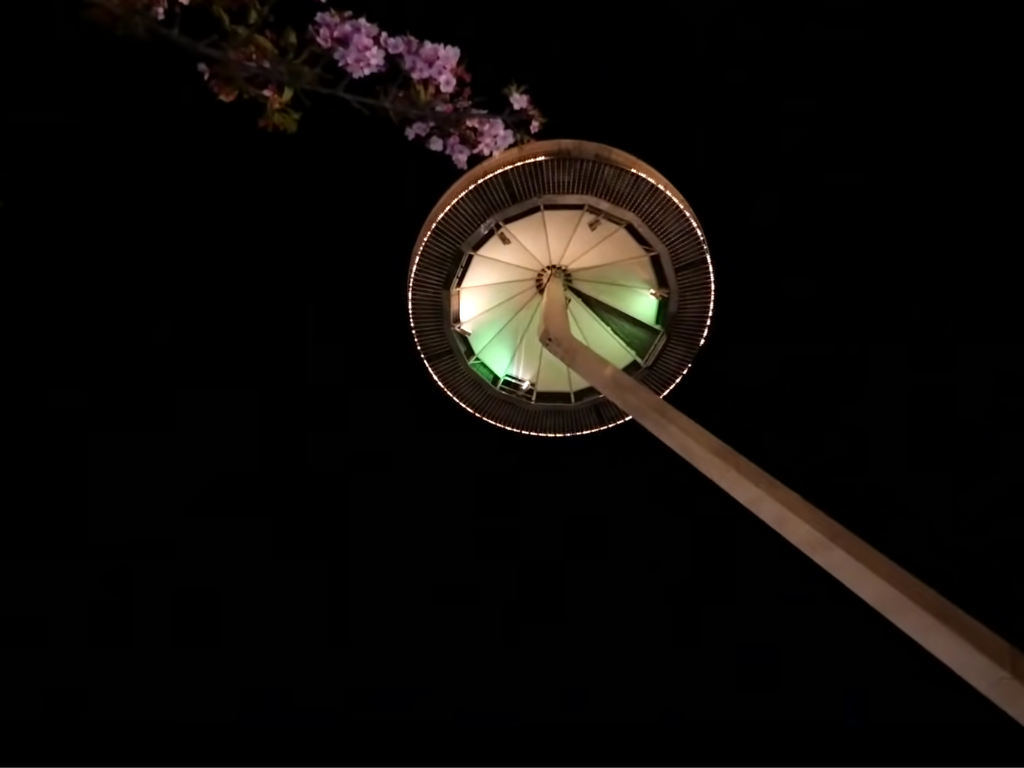 In the center of the park, you will find Island Fuji a circular observation platform that rises 45 meters into the air. From the top, you will get spectacular 360-degree views not only of the lit-up park below but also of the surrounding areas of Kuwana, the Nagashima Spaland, and on clear days the lights of Nagoya's Harbor.
One ride in the flying Mount Fuji-shaped observation deck takes about 7 minutes and costs 500 yen.
Flower Garden in Andes Begonia Garden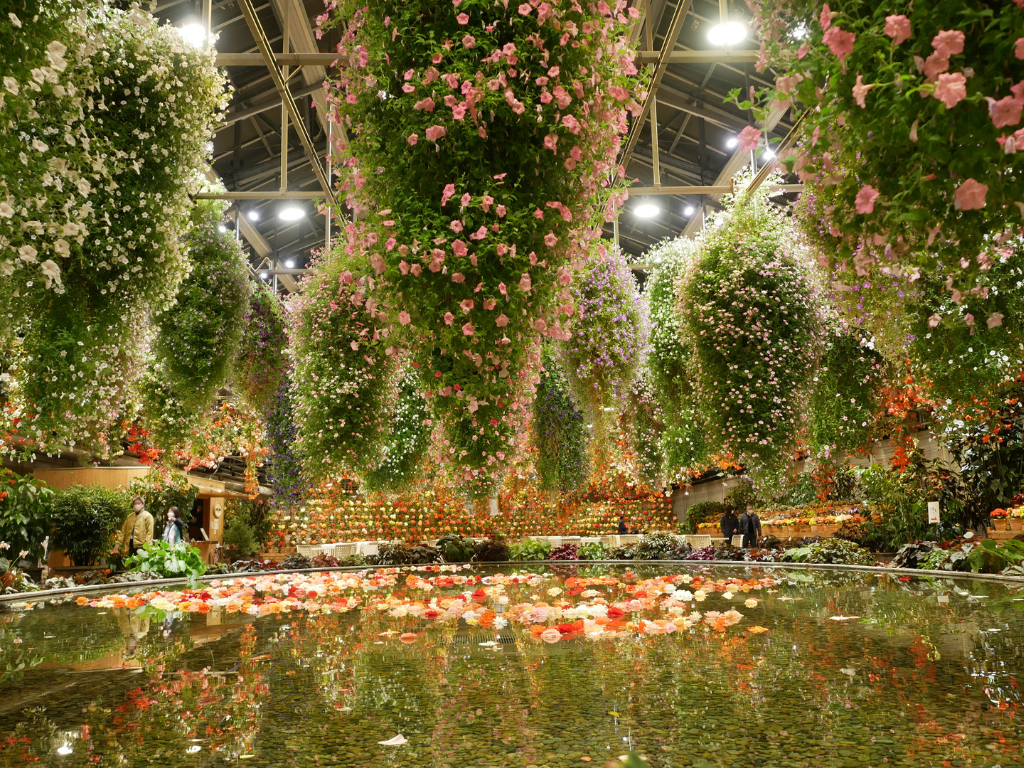 At the Flower Garden in Andes you can see beautiful colorful flowers even in the midst of winter. This greenhouse is a beautiful miracle of life and color. The roughly 5,000 begonia flowers are a sight not to be missed, it's also pleasantly warm inside, a comfortable respite from the cold outside. An additional entrance fee of 1,000 yen is required.
Food Stalls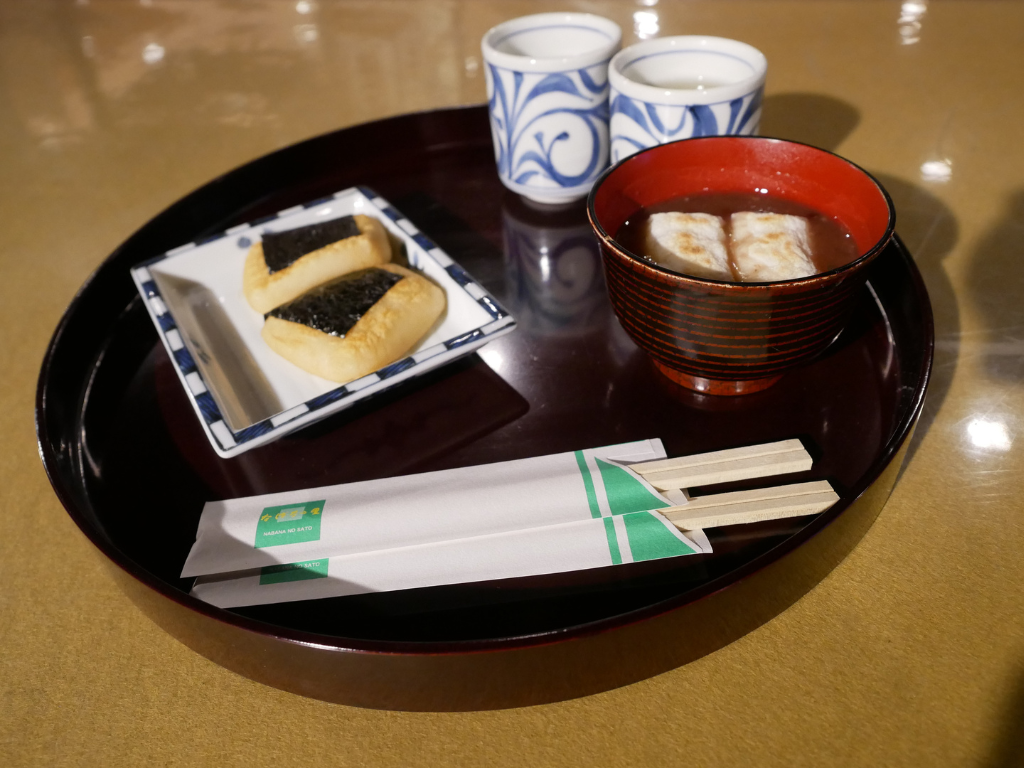 The many food stalls are a great opportunity to taste some of the delicious Japanese street foods.
If you have never had festival food before we recommend trying some of the delicious Yaki Soba (fried Japanese-style noodles) or Korokke (potato croquettes filled with beef). Nikuman (steamed dumplings with meat) are also available.
For people with a sweet tooth, we recommend trying the traditional red bean soup called Zenzai, or you could buy a slice of cake or crepe.
Restaurants
Besides the cheap finger food described above, there are also multiple restaurants spread around the park offering Japanese food, European, and Chinese cuisine.

Locally Brewed German Style Beer and Beer Garden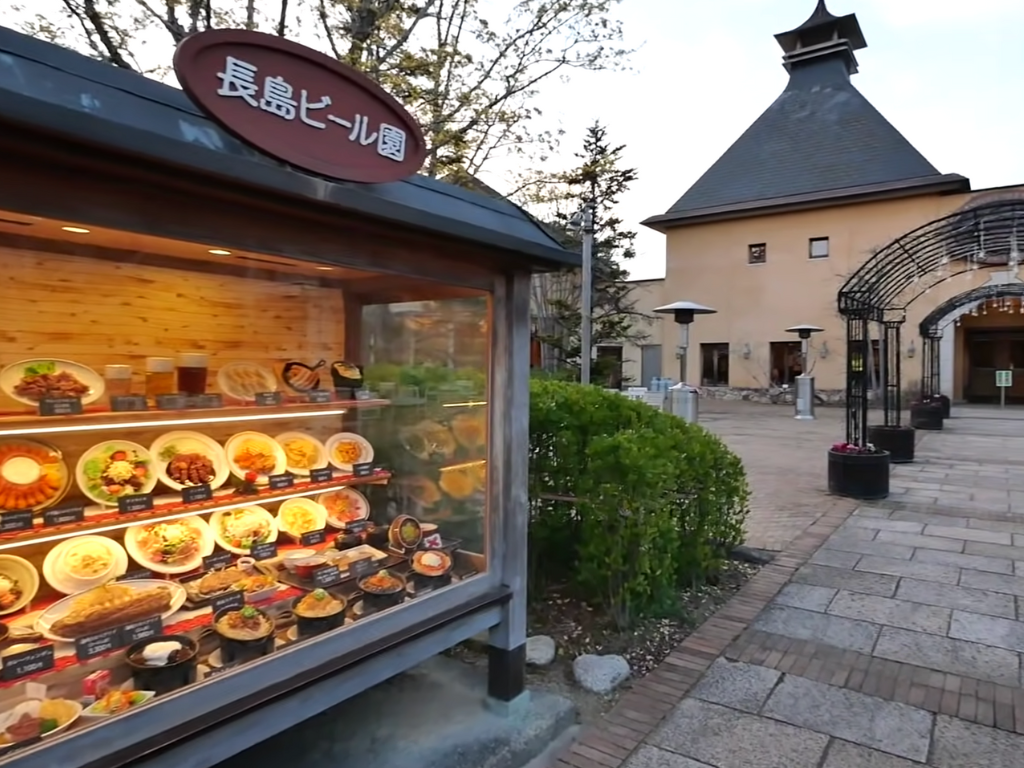 Nabana no Sato sells 3 types of beers (wheat beer, dark beer, and pilsner beer) at their own beer garden and beer hall. They brew the beer according to German tradition at their own brewery serving it with Japanese Izakaya foods such as Edamame, Miso Kushi Katsu (pork skewers), and Gyoza (dumplings). They do also have a sausage plate to go with the beer and German-looking interior of the beer hall.
Footbath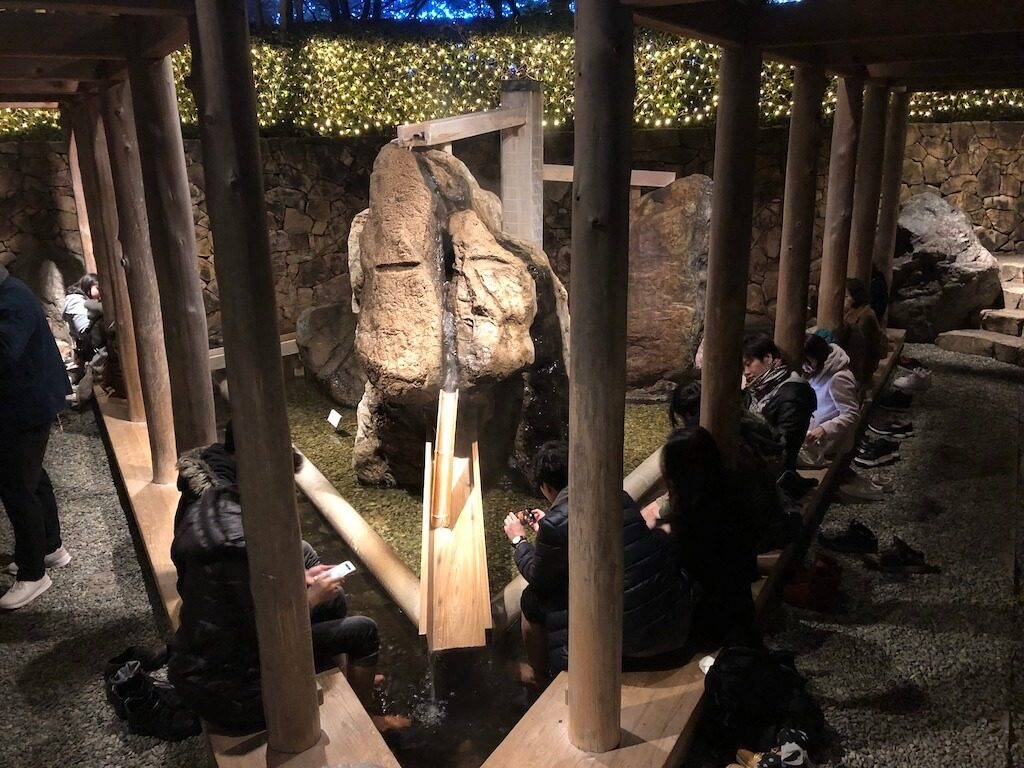 If you visit during the coldest months of the year (January and February) a visit to Nabana no Sato can be freezing cold. There is nothing better than to sit down at the hot footbath fed by a natural hot spring which is available for free to use inside the park.
The water is hot and will not only heat up your feet but your whole body in no time. You can buy a small towel for your feet for a couple of hundred yen or just bring one to be prepared.
Nabana no Sato Onsen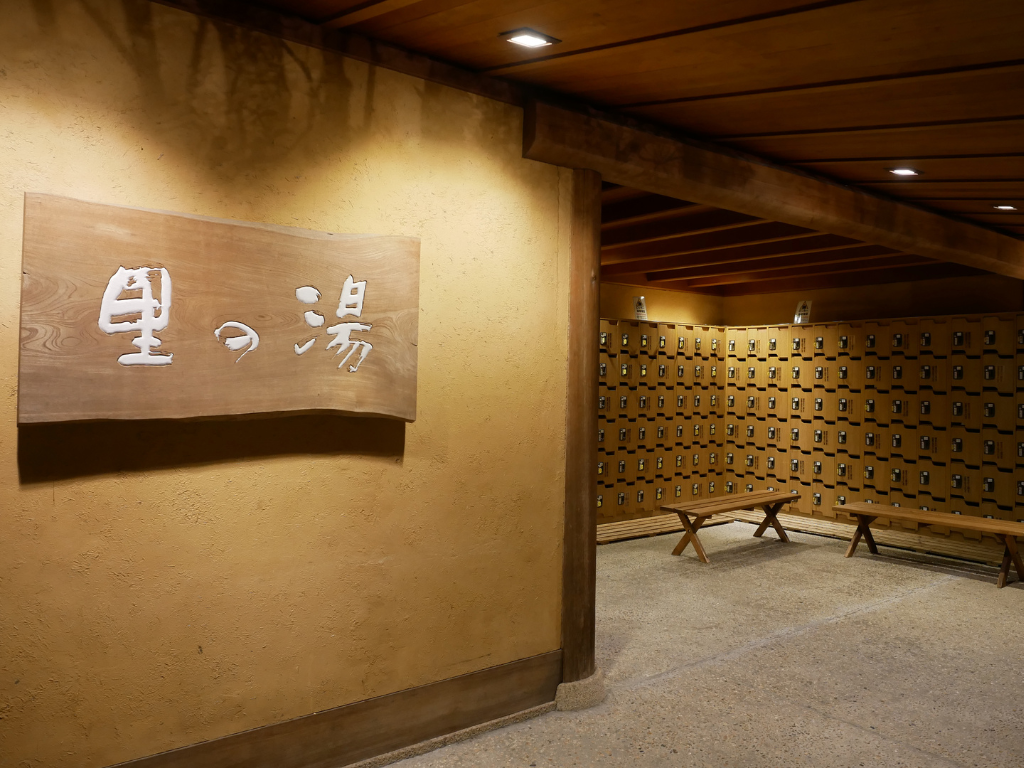 If a footbath is not enough for you, you can also visit the hot spring facilities available inside Nabana no Sato.
Like most Onsen in Japan, there are separate facilities for men and women. If you want to find out more about Onsen around Nagoya check out this article.
A perfect place to relax and warm up again after spending hours walking around the park in the cold weather.
The Onsen has multiple indoor and outdoor baths as well as a sauna. The entrance fee of 1,500 yen includes a big and a small towel as well as shampoo, soap, and conditioner to wash your body thoroughly before entering the Onsen pools.
*Unfortunately, people with tattoos are not allowed to use the Onsen area
How to Go to Nabana no Sato from Nagoya?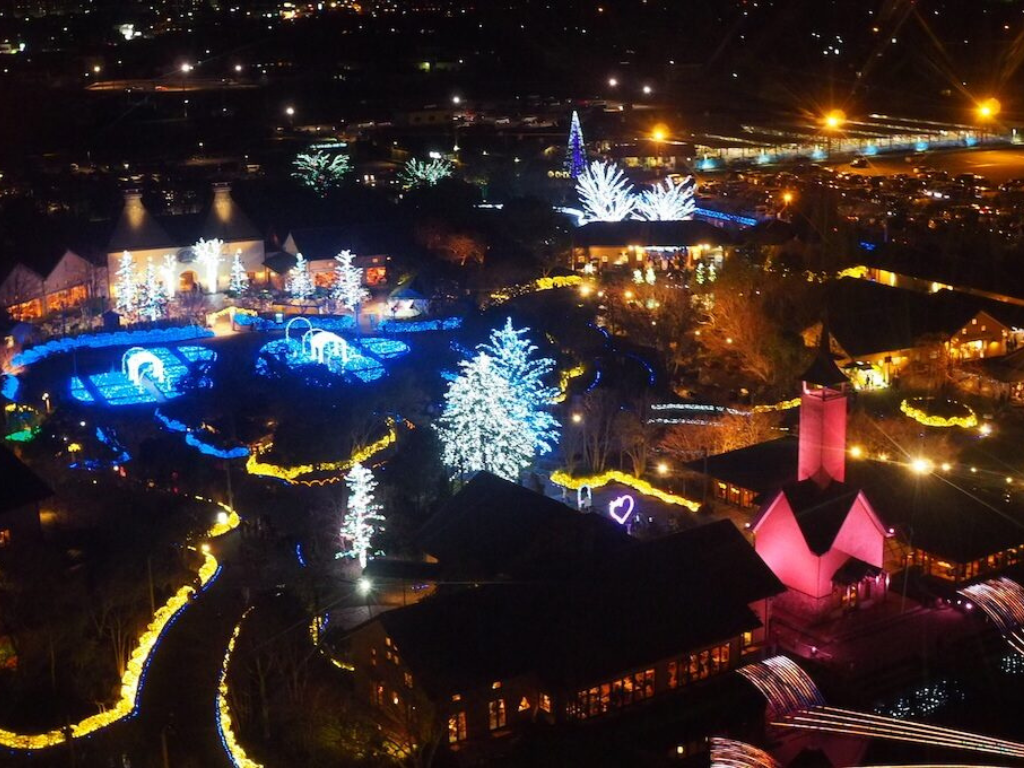 Many visitors stay in Nagoya for their visit to Nabana no Sato and the other parts of the wider Nagashima Resort.
You can do a day trip from Nagoya to Nagashima Resort. Spend the morning and afternoon at Nagashima Spa Land riding rollercoasters and shopping at Mitsui Outlet Park before heading to Nabana no Sato for the winter illumination at night.
By Car from Nagoya to Nabana no Sato
It only takes 30 minutes by car to get to Nabana no Sato from Nagoya. Get off at the Wangan Nagashima interchange.
There is ample parking available for free at the flower park.
By Meitetsu Bus to Nabana no Sato from Nagoya
From the Meitetsu Bus Center (Stop #22 on the 4th floor) next to Nagoya Station you can take the Nabana no Sato bus. The travel time is about 30 minutes. The one-way trip costs 950 yen until February 28, from March 1 onward the cost will be 1000 yen.
By Train from Nagoya Station to Nabana no Sato
From Nagoya Kintetsu Station, take the express train to Nagashima Station (25 minutes). From there take a direct bus to Nabana no Sato (10 minutes). The total cost is 630 yen one-way.
One-Day Nagashima Outlet and Nabana no Sato Winter Illumination Bus Tour
If finding your own way seems like too much of a hassle, you can book a one-day tour from Nagoya that will not only get you to Nabana no Sato but also to the Nagashima Outlet for a long day of shopping before the illumination starts in the evening.
We highly recommend this tour since it is only slightly more expensive than doing it self-guided.
Book your day tour to Nabana no Sato today on klook.com!
Spend One Day at Nagashima Resort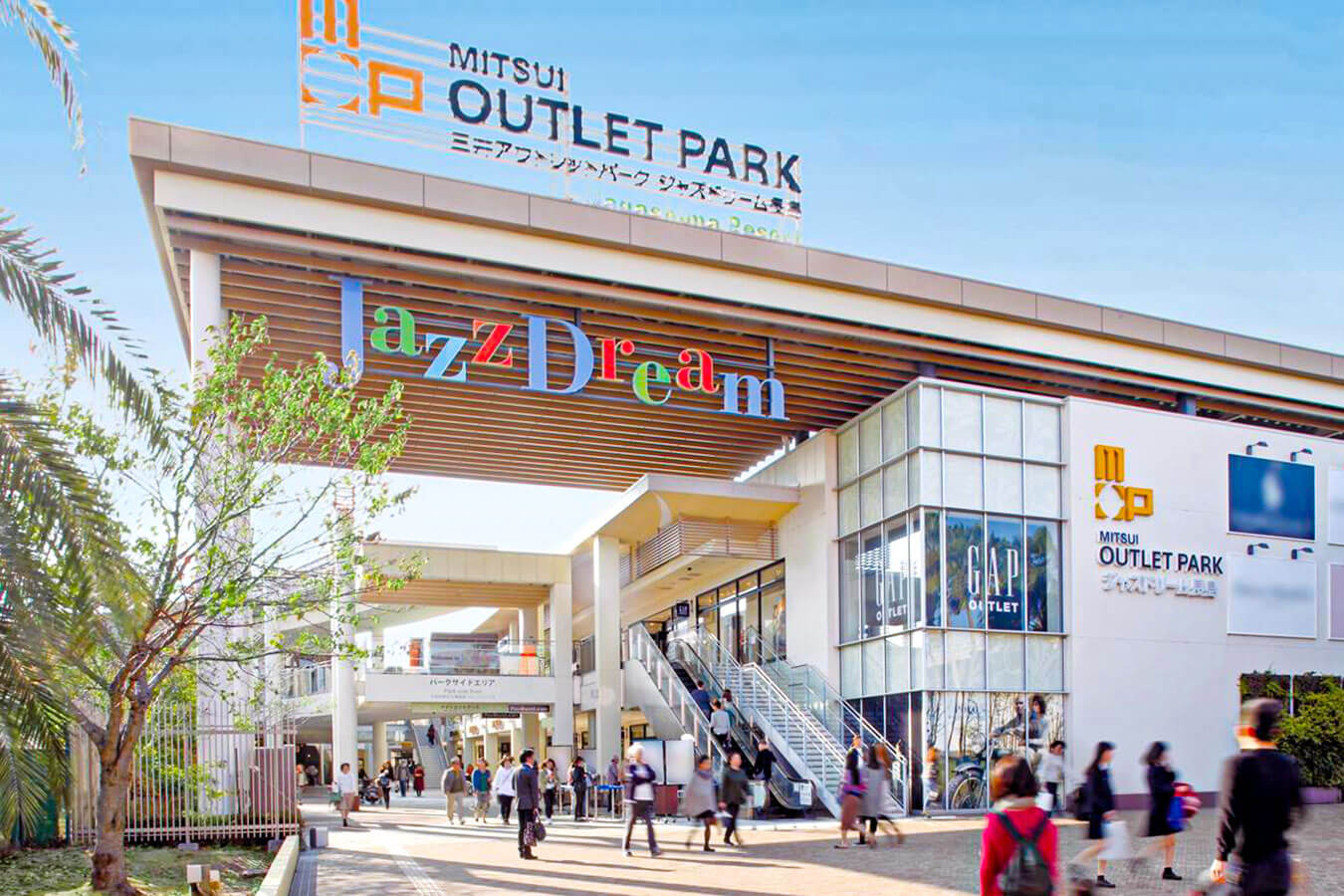 Our suggestion is to spend a whole day exploring everything Nagashima Resort has to offer.
Start the day early by taking the bus to Nagashima Spa Land. Spend a couple of hours at the amusement park riding amazing roller coasters.
In the early afternoon head over to Mitsui Outlet Park Jazz Dream Nagashima right next to the amusement park to do some serious shopping. It is one of the best outlets close to Nagoya with many brand stores from Japan and abroad.
For lunch, you can either eat at the Nagashima amusement park or at one of the restaurants inside the Nagashima outlet mall.
Once it gets dark, take the bus to Nabana no Sato for the day's highlight. Enjoy the illumination, have dinner at one of the restaurants, or eat from the stalls.
The day comes to a perfect end with just a couple of hours of relaxing at the Onsen at Nabana no Sato. You deserve it after such a long day of walking, riding roller coasters, shopping, and much more.
Now either take the bus back to Nagoya or spend the night at the Nagashima Spa Land Hotel where your comfortable bed awaits you.
A visit to Nabana no Sato and Nagashima Spa Land are great activities to do in Nagoya with your kids. If you are looking for more ideas on what you can do in and around Nagoya with kids, click here.
Nabana no Sato (なばなの里)
Opening hours: During Illumination season 10:00 to 21:00 (on some days until 22:00)
Price: Adults 2500 yen (including 1,000 yen consumption voucher), children under 6 free
Address: Urushihata 270, Nagashimacho Komae, Kuwana, Mie 511-1144
Website (Japanese only) | Google Maps