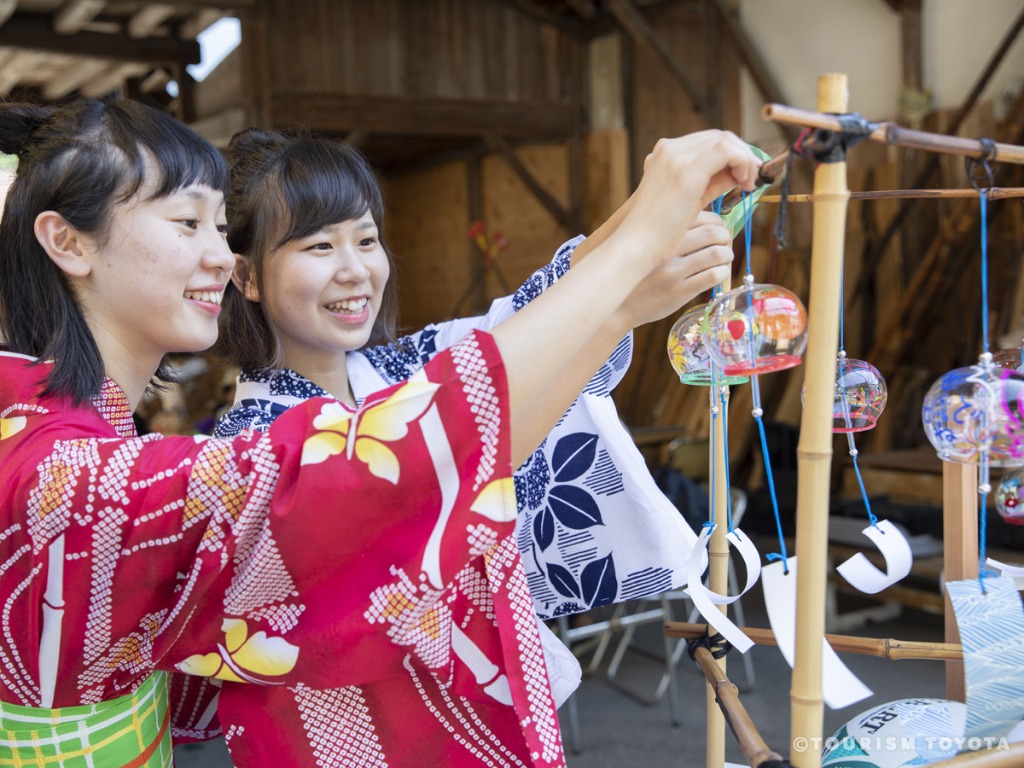 Odo-Yumekake Wind Chimes
Head to Asahi to enjoy a series of events celebrating yumekake, or wind chimes! With opportunities to wear yukata, shrine events, wind chime-making, and delicious shaved ice, there is something for everyone!
Image via https://www.tourismtoyota.jp/spots/detail/811/.
Hourly Schedule
Yukata Wearing
10:00

-

16:00

Asahi Women's Association Rental Costumes (Asahi Branch 2F)

Reservation is important. Rental reception ends at 14:00. Fitting (Bringing one's own yukata): ¥1000; Full Rental: ¥2500
Fusuzu-ji Temple Events
Day Event

-

¥500 entry fee per person.
Make Your own Wind Chime
8:00

-

17:00

Wind Chime Street, Sekaya

Takes about 1 hour. Limit 10 people at one time. Ready-Made: ¥1100; Handmade: ¥1350
Summer Vacation Crafts
Day Event

-

Kadoya Workshop

Reservation required. ¥500-¥1000
Fruit Shaved Ice
Day Event

-

Every Friday, Saturday, and Sunday.