For over 1300 years, local fishermen in Japan have used an unusual technique to catch river fish during the summer. Japanese cormorants called U in Japanese are trained for up to three years by their owners to help them catch fish. Known as Ukai in Japanese, cormorant fishing is a unique traditional method that is rare today and mostly continued as both a tourist attraction and a way to keep old traditions alive. Inuyama is one of the best locations to enjoy watching this fantastic spectacle.
A Brief History of Cormorant Fishing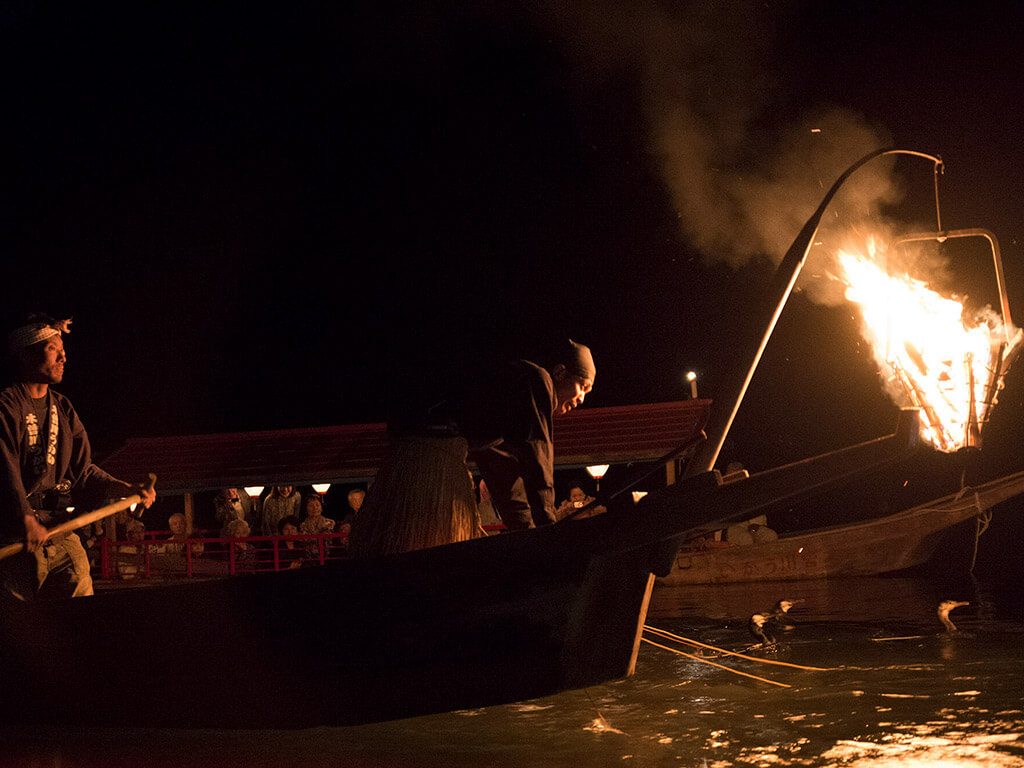 The cormorant fishing technique was brought to Japan from China over 1300 years ago. Fishers noticed that cormorant birds would catch fish and store them in their throats to bring up later to share with their family or for their own consumption. Thinking that they could help catch river fish like Ayu (sweetfish), fishermen began putting loose strings around the cormorants' necks. They did it so that small fish were allowed to pass through for the cormorant to feed itself. But the line would trap larger fish in the cormorant's throat, allowing them to be brought up later for the fisherman.
Some of the earliest books on Japanese history include information on cormorant fishing. In the 8th and 9th centuries, cormorant fishing was not only a reliable method for fishermen to catch fish; it had also evolved into a popular pastime among the feudal and aristocratic lords.
One of the most important feudal lords in Japanese history, Oda Nobunaga, supported the cormorant fishermen, granting some of them the title of Usho or "Master Cormorant Fisher". This remarkable fact immensely helped the development of the fishing industry and the preservation of this form of fishing until the Meiji Restoration in 1868.
During the Meiji Period, the system of government changed utterly, and the protective policy of the feudal lords came to an end. Cormorant fishing faced many difficulties. But several years later, in 1890, by order of the Imperial Family, the Emperor named the cormorant fishermen along the nearby Nagara River, Fishermen of the Imperial Agency, making them members of the Imperial Household. Since then, this title has been passed down from parents to children to this day.
From Tradition to a Tourist Attraction and a Living Museum Exhibit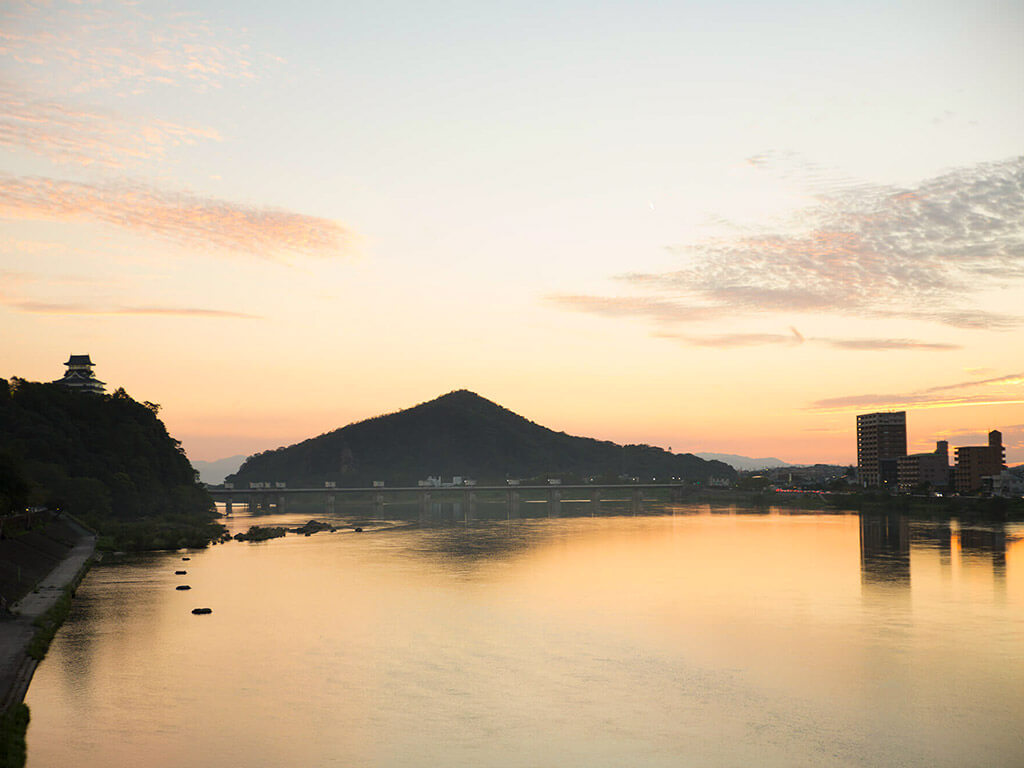 Currently, Ukai is preserved in only around 13 locations across Japan. With Inuyama Castle in the background, Inuyama is still one of the most scenic places to enjoy this small part of history.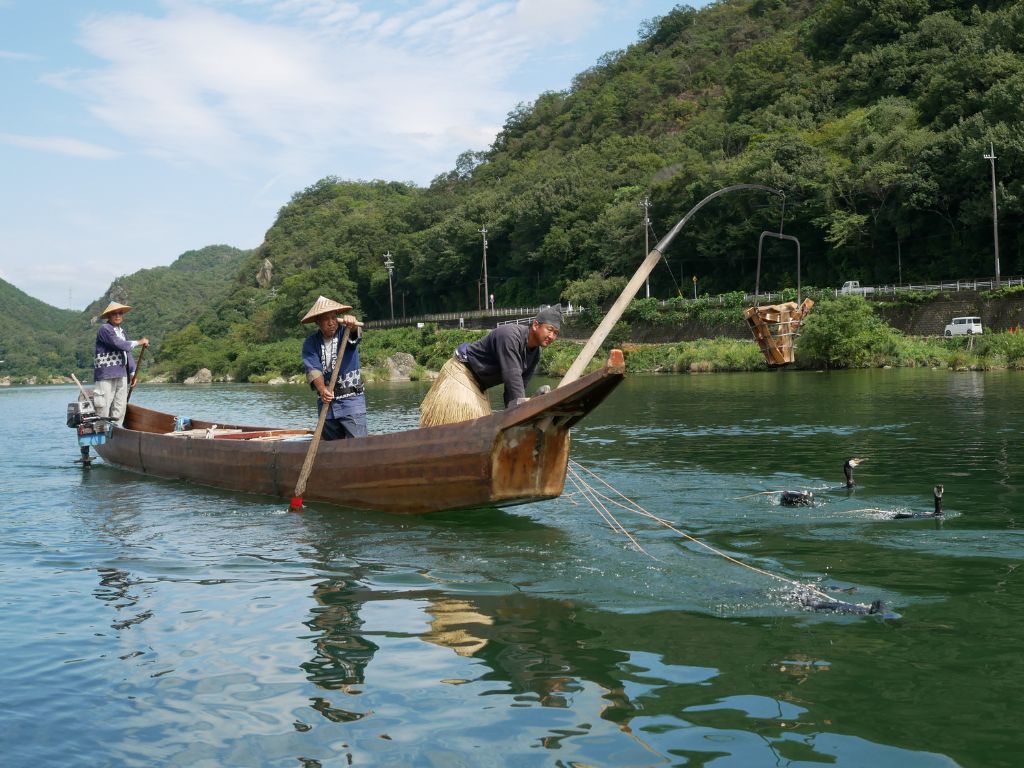 Cormorant fishing is sometimes done during the day, which is a great time to enjoy a leisurely lunch and the scenic views of Inuyama Castle and the Kiso River while watching the cormorants dive into the river and bring up one fish after another.
The best time to watch is probably in the evening. At nightfall, the Ukai boats go out with a fire basket hanging out over the boat's bow to attract fish. One master fisherman and two assistants to help row and steer are located in the small wooden ship.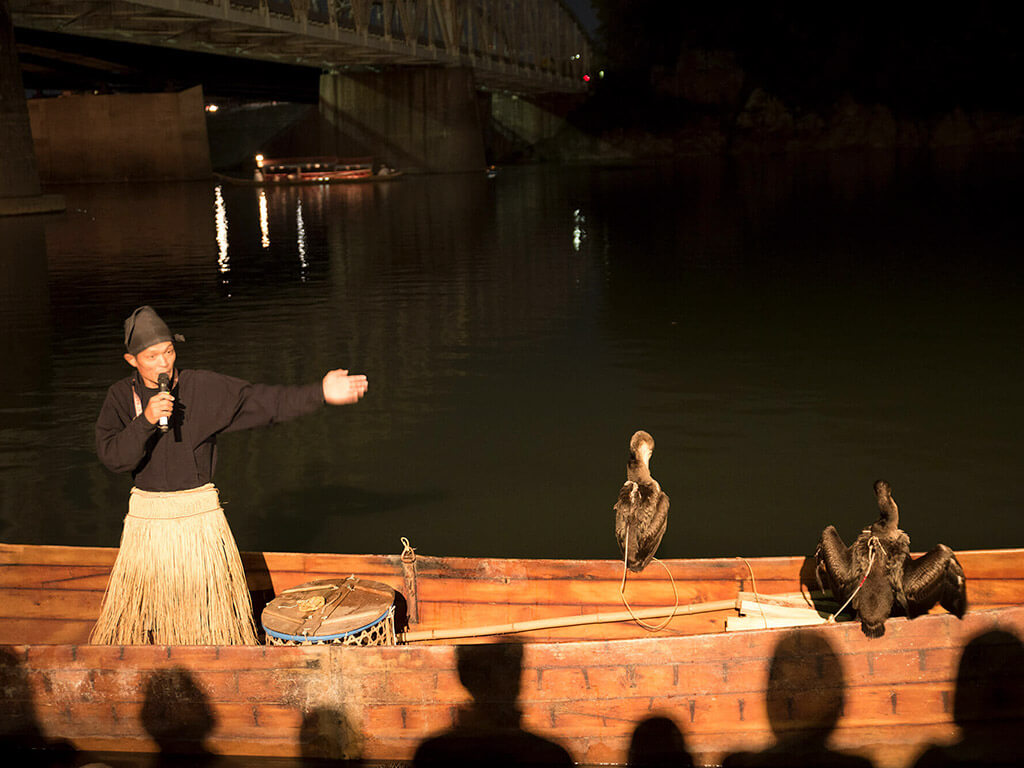 The Usho (master fisherman) will bring 8-12 cormorants with them, each with one end of a rope tied loosely around their necks. The other end of the strings is loosely held in the Usho's left hand. As the cormorants glide across the water, the ropes can become twisted, so the Usho uses their right hand to untangle the cords and make sure each cormorant can move freely. Extreme skill is required so that the ropes tied to the cormorants do not get tangled.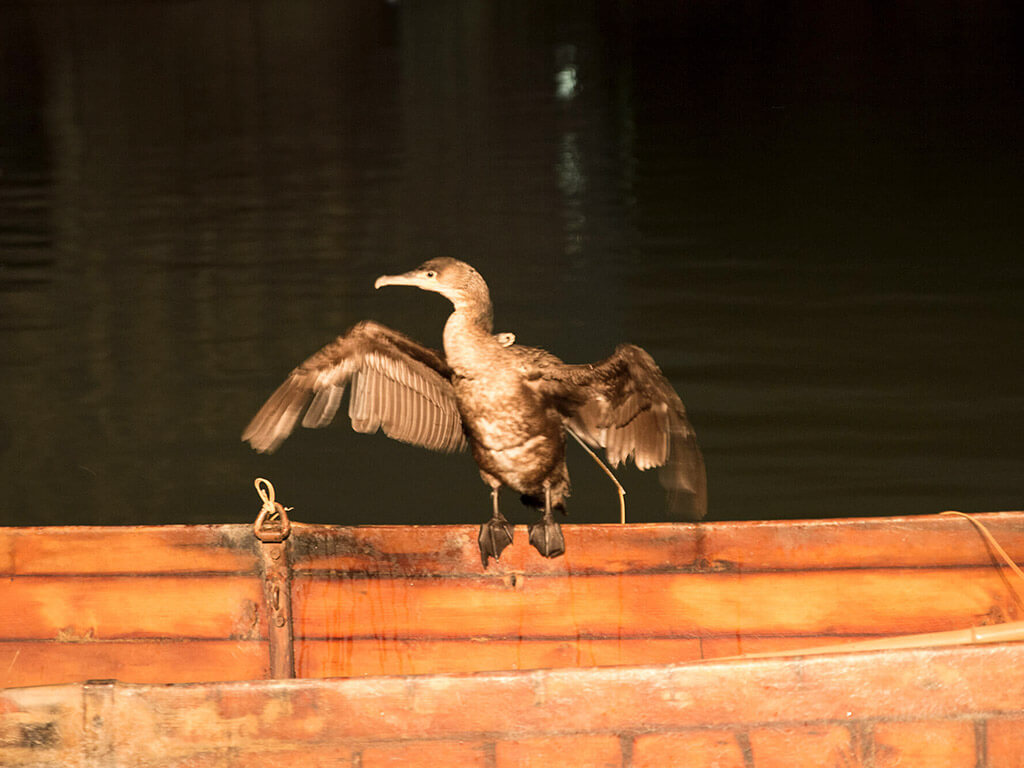 The cormorants dive into the river as the glow of the fire attracts the fish. At that moment, the fisherman pulls the rope and quickly retrieves the fish from the bird's throat. Each cormorant can hold approximately five or six fish in its mouth at the same time.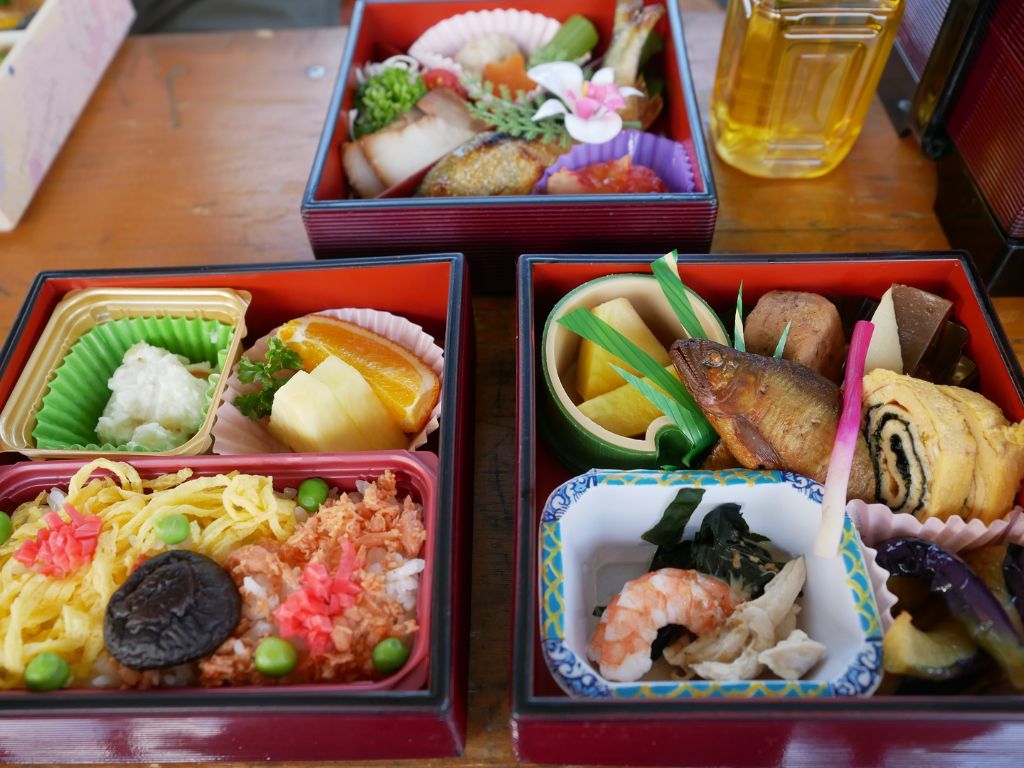 As the fishing boats move up and down the Kiso River, you can join in the hunt by boarding a sightseeing boat. Some plans even include lunch or dinner on board. You will be treated to a fantastic experience made even more special as you look up at Inuyama Castle towering on the hill beside the river.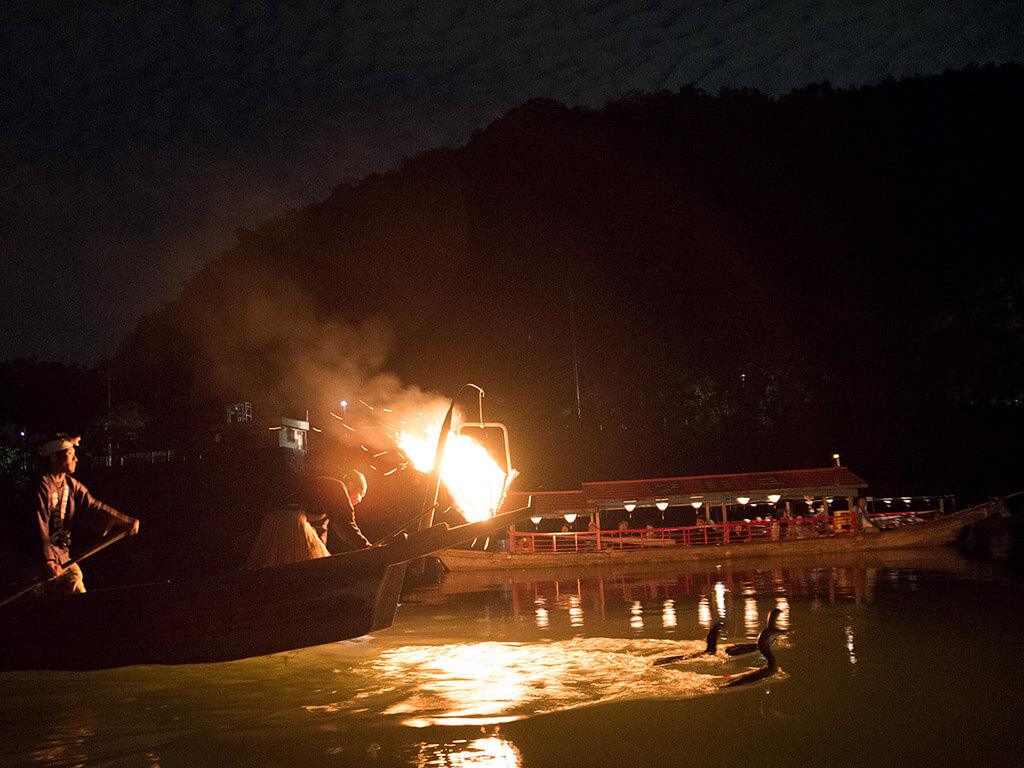 Kisogawa Ukai (木曽川鵜飼)
Entry Fee: See the prices below and buy your tickets here.
Address: Kitahakusanbira 2, Inuyama, Aichi 484-0081
Access: From Nagoya Station take the Meitetsu Line to Inuyamayuen Station. From there its a 5-minute walk.
Website | Google Maps
Daytime Ukai Tour (sightseeing only)
Availability: Every Monday, Friday, Saturday, and Sunday from June 1st – October 15th
Start Time: 12:30
Cost: Adults 3000 yen, Elementary School Students 1500 yen
Daytime Ukai Tour (sightseeing and lunch)
Availability: Every Monday, Friday, Saturday, and Sunday from June 1st – October 15th
Start Time: 11:30
Cost: Adults 5000 yen, Elementary Students 3600 yen
Nighttime Ukai Tour (sightseeing only)
Availability: Every day from June 1st – October 15th
Start Time: June – August 19:00, September and October 18:30
Cost: Adults 3000 yen, Elementary School Students 1500 yen
Nighttime Ukai Tour (sightseeing and dinner)
(MUST be booked no later than three days in advance, and reservations are only taken for groups of 2 or more)
Availability: Every day from June 1st – October 15th
Start Time: June – August 17:45, September and October 17:15
Cost: Adults 3000 yen, Elementary School Students 1,500 yen (plus the cost of your chosen dinner which ranges from 2500 – 7000 per person) (drinks are separate)
---
Did you enjoy this article?
Make sure to also check out our other posts about Nagoya and trust us if we say Nagoya is not boring!
Be sure to follow us on Facebook for regular updates on Nagoya, and see our Instagram for pictures and stories about the city!
Tag us 📲
If you have joined an Ukai experience in the past or are planning on doing so in the future, let us know in the comments or on social media and tag us with #nagoyaisnotboring