Japan is one of the few countries that recognizes the fact that many people like to spend some time watching aircraft and airports in action. The Japanese airports are far from being only transportation hubs and the Chubu Centrair International Airport is no exception.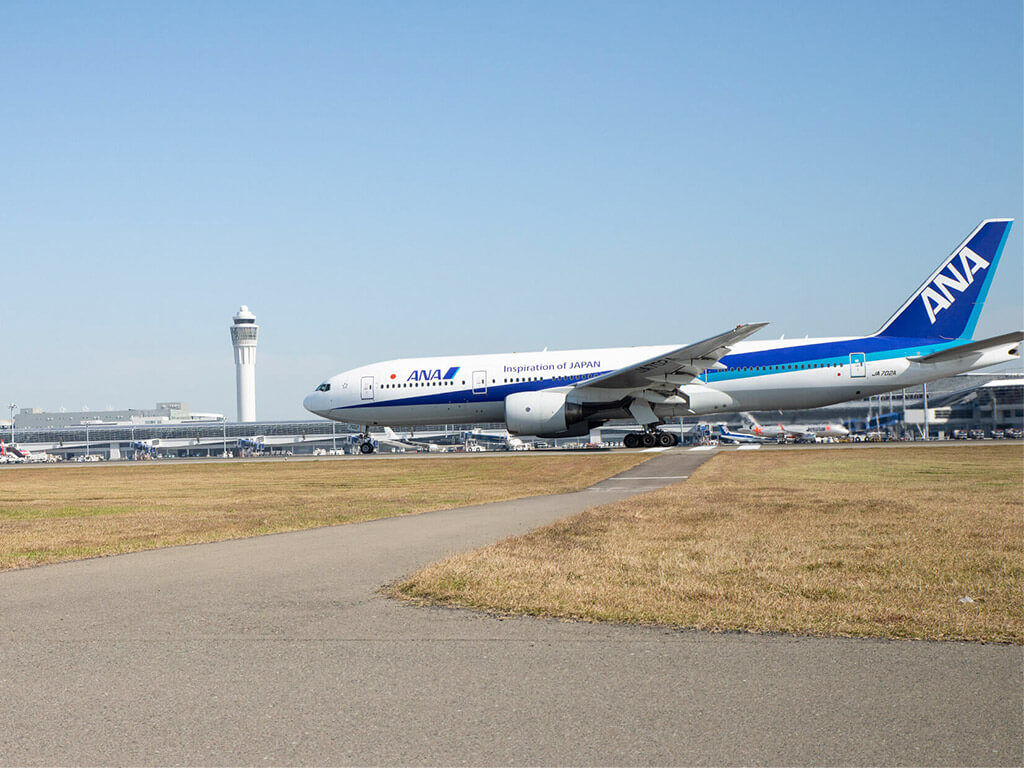 Chubu Centrair International Airport, commonly called Centrair, is the closest major airport to Nagoya and it is built on an artificial island in Ise Bay, near Tokoname City (Aichi Prefecture). Centrair is the main international gateway for the central Chubu region of Japan's main island.
Because Nagoya is a bustling hub of commerce and manufacturing, Centrair has daily business travelers from all over the world.
In this article, you will find a few good reasons to spend some extra hours at Centrair.
Have Fun Shopping While en Route to Business and Holiday Destinations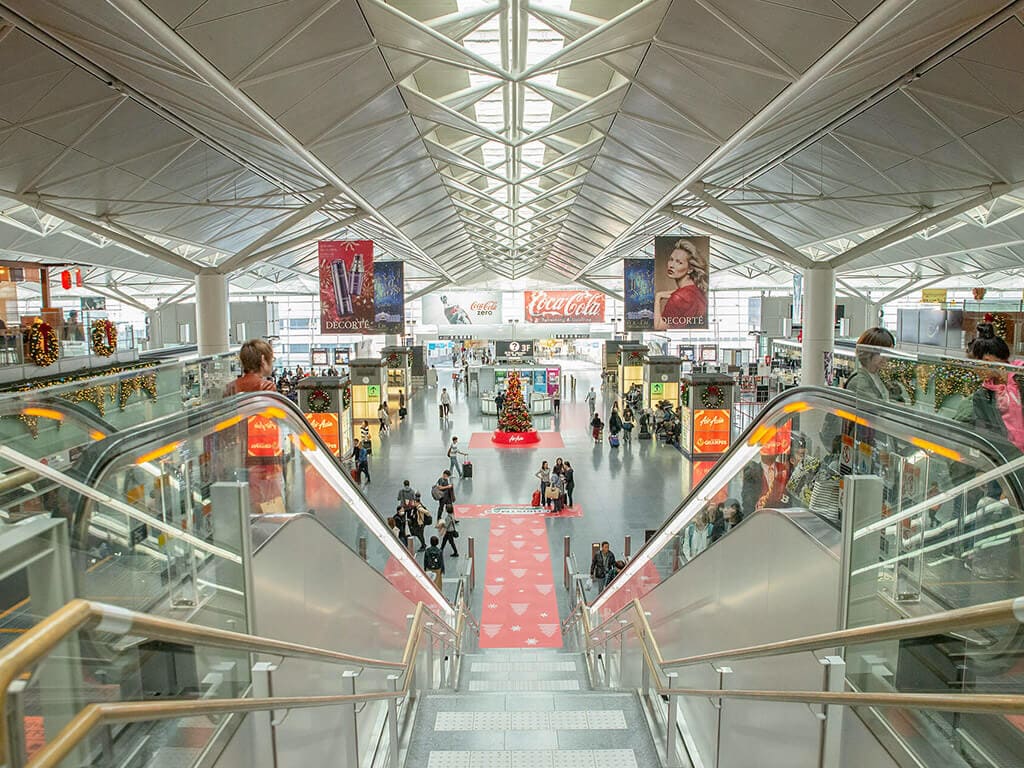 Centrair's international departures lobby has a bunch of dining and shopping options for you to enjoy before or after a flight or even just during a visit to the airport.
Terminal 1 has 2 main shopping areas on the 3rd and 4th floors. On the 3rd floor, you will find drugstores, duty-free and souvenir shops.
The 4th floor is divided into two themed areas: Asian and Western. In both areas, you will find many brand-name shops such as Uniqlo, MUJI, and Tsutaya.
On the same floor, you'll discover yb.Friend's, a haven for character enthusiasts that offers an array of renowned characters such as Studio Ghibli, Pokemon, Disney, Super Mario, and a variety of assorted goods.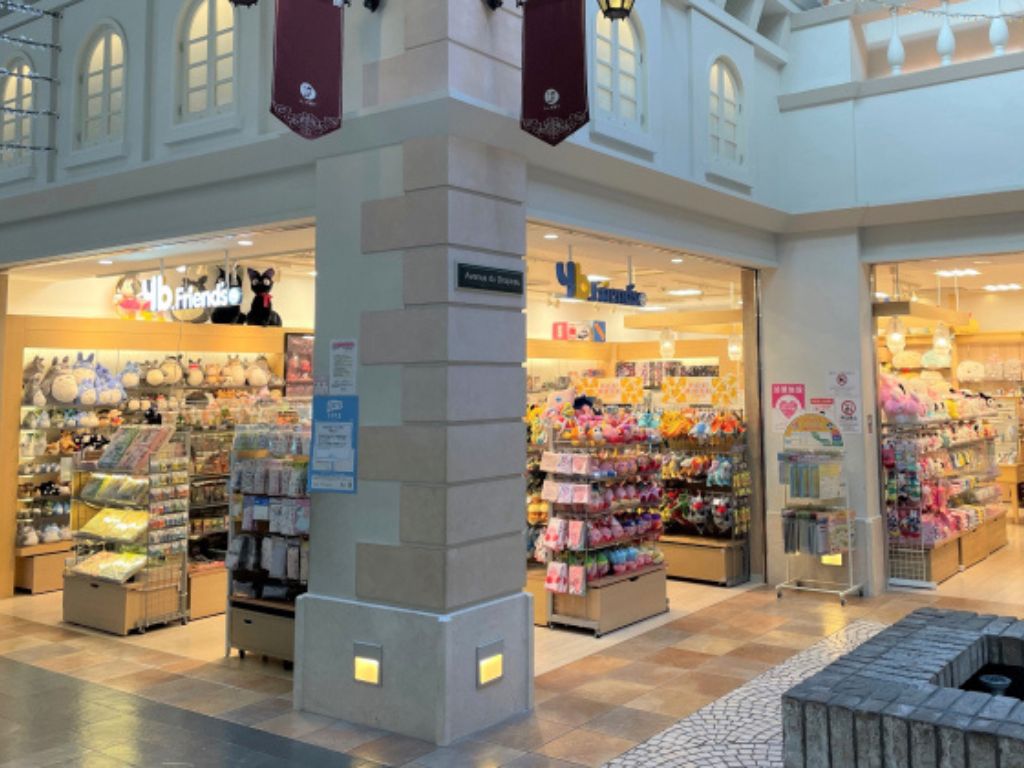 Multiple excellent restaurants are also located on the 3rd and 4th floors. There is a wide selection of food, ranging from Japanese to Chinese cuisine, fast food, and coffee shops as well as several of the Nagoya classic such as Komeda's Coffee, Sekai no Yamachan, and Misokatsu Yabaton.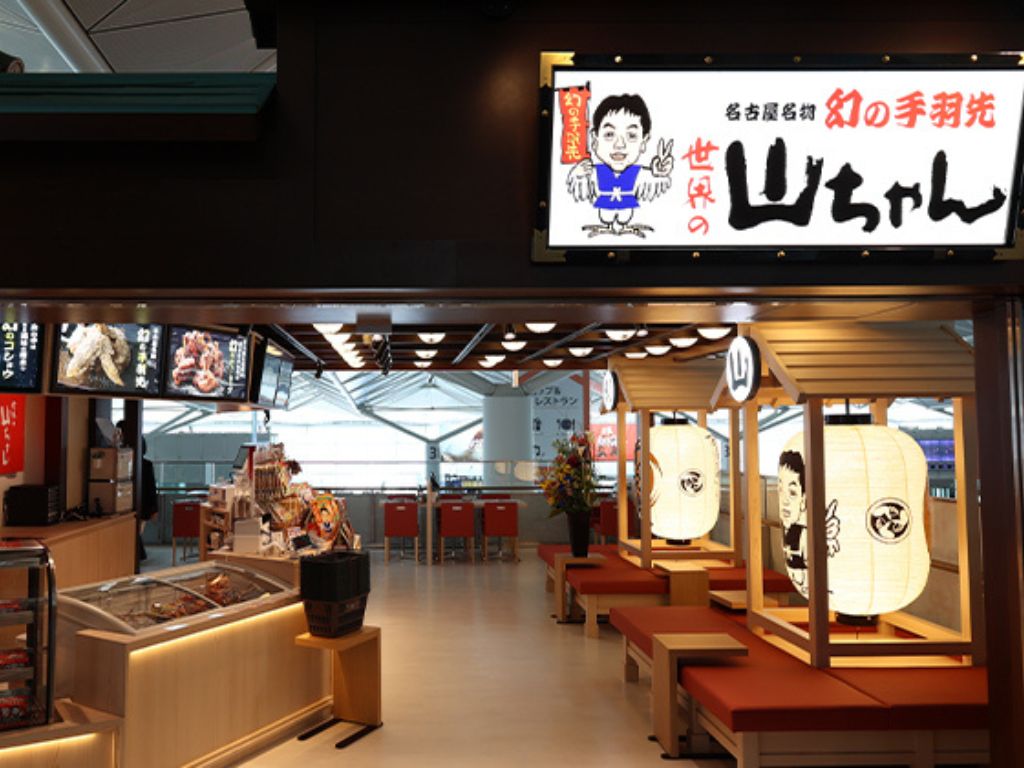 Get to know more about Nagoya local food with our Specialties of Nagoya Food Tour.

Relieve Your Travel Stress in the Spa and Relaxation Area
A spa visit is a great alternative to waiting in a food court, a crowded gate area, or an airline lounge. On Terminal 1's 4th floor, you'll discover two relaxation facilities: the Japanese-style spa "Fu no Yu" and the "Sanatio Spa."
SOLA SPA Bath Fu no Yu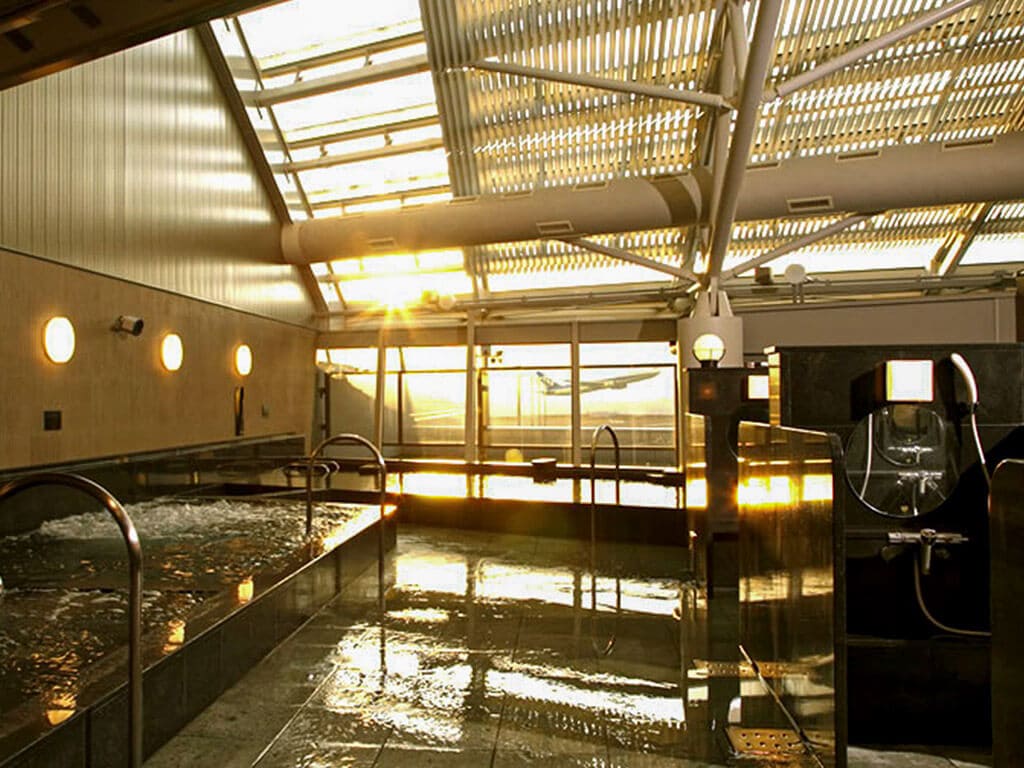 This is the first onsen in Japan with a runway view. While soaking in the bath, you can closely watch planes taking off and landing, and enjoy panoramic views of Ise Bay. Fu no Yu also provides a complimentary Baggage Service, allowing you to store your luggage and unwind without concerns.
SOLA SPA Bath Fu no Yu (SOLA SPA 風の湯)
Entry Fee: Adult 1500 yen, child 900 yen, under 6 years 600 yen
Opening Hours: Weekdays 8:00 – 21:00 (last entry 20:00); Weekends and holidays 8:00 – 22:00 (last entry 21:00)
Address: Passenger Terminal 1 4F, 1-1 Centrair, Tokoname, Aichi 479-0881
Phone: (+81) 0569-38-7070
Tattoo-friendly: No, but they sell stickers to cover them up.
Website | Google Maps
For more Onsen, hot springs, and more relaxing Japanese bathing options in Nagoya, have a look at this selection that we have carefully curated.
Sanatio Spa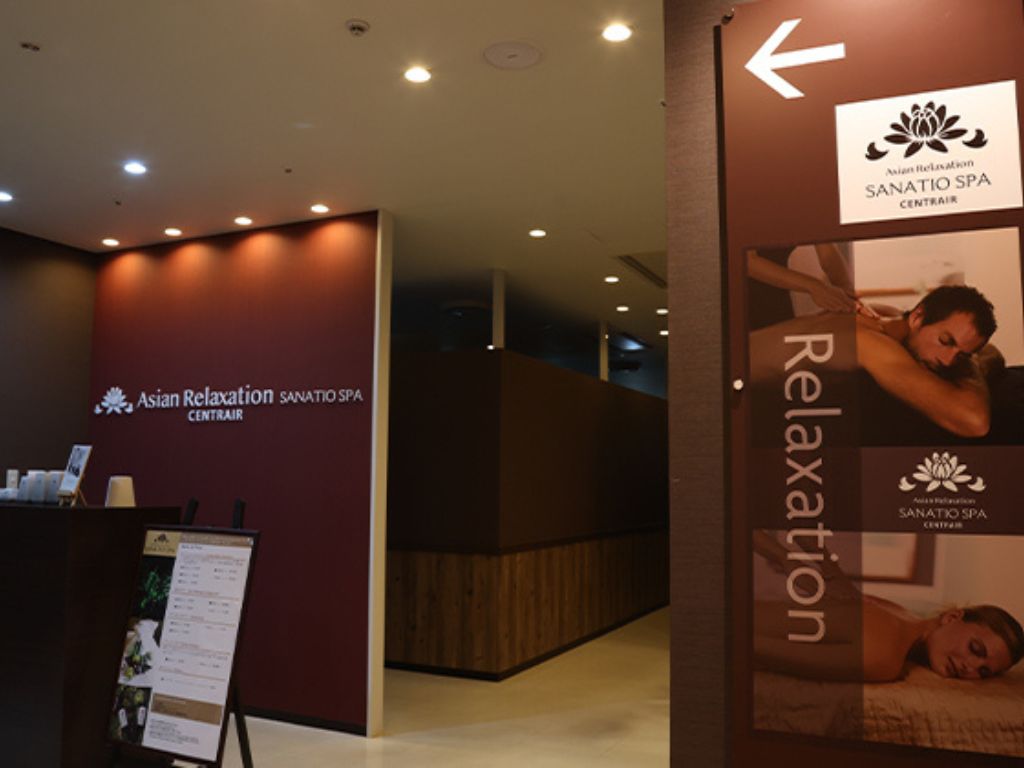 The Sanatio Spa is an Asian spa located in the general relaxation area that offers massages and aesthetic services, including reflexology and facials.
Sanatio Spa (サナティオ スパ 名古屋)
Opening Hours: 13:00 – 21:00
Address: Terminal 1 4F Sky Town, 1-1 Centrair, Tokoname, Aichi 479-0881
Phone: (+81) 569-84-0326
Website
Looking for a Great View of the Runway? Get Some Fresh Air Before Boarding Your Flight on the Amazing Sky Deck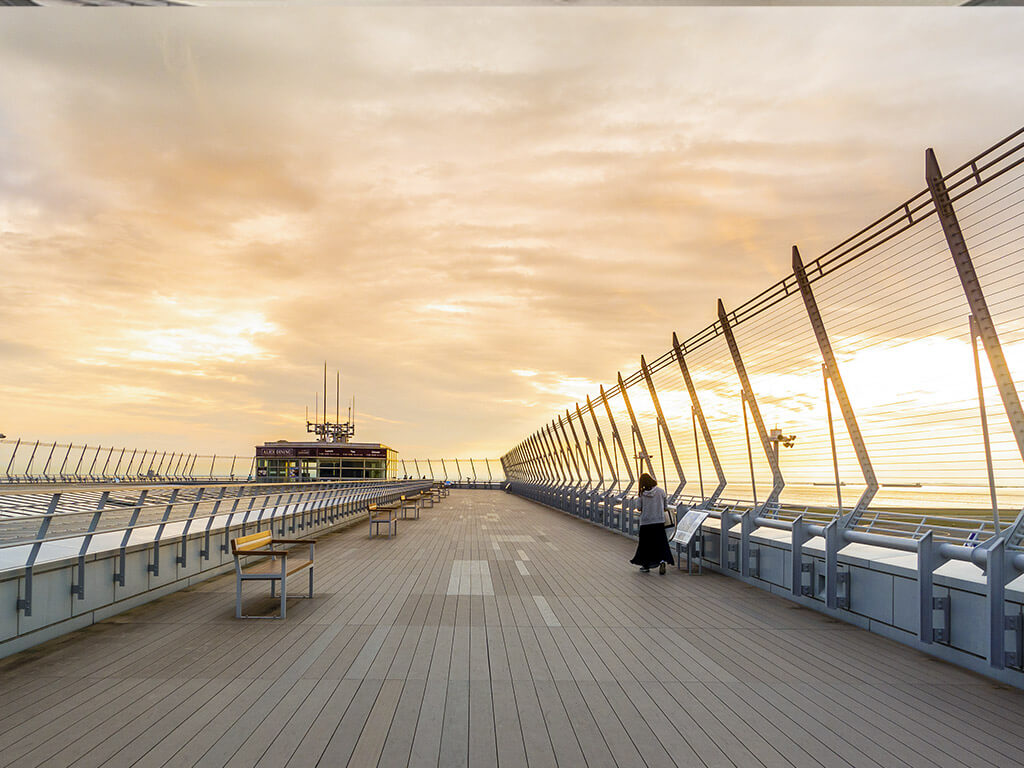 While you're at Chubu Centrair International Airport, don't miss the opportunity to visit the Centrair Sky Deck. The Sky Deck area is truly expansive, and the views are simply breathtaking. Whether or not plane spotting is your thing, you'll be impressed by the proximity to aircrafts arriving and departing on the main runway, with the Nagoya Port serving as a picturesque backdrop. You'll have the chance to capture incredible photos of the aircrafts as well. And the best part? It's free!
It is located in Terminal 1, 4th Floor and it's open from 7:00 to 21:30.
Don't miss the Ninja Performances and Seasonal Events
Did you know that every 22nd of the month is Ninja Day?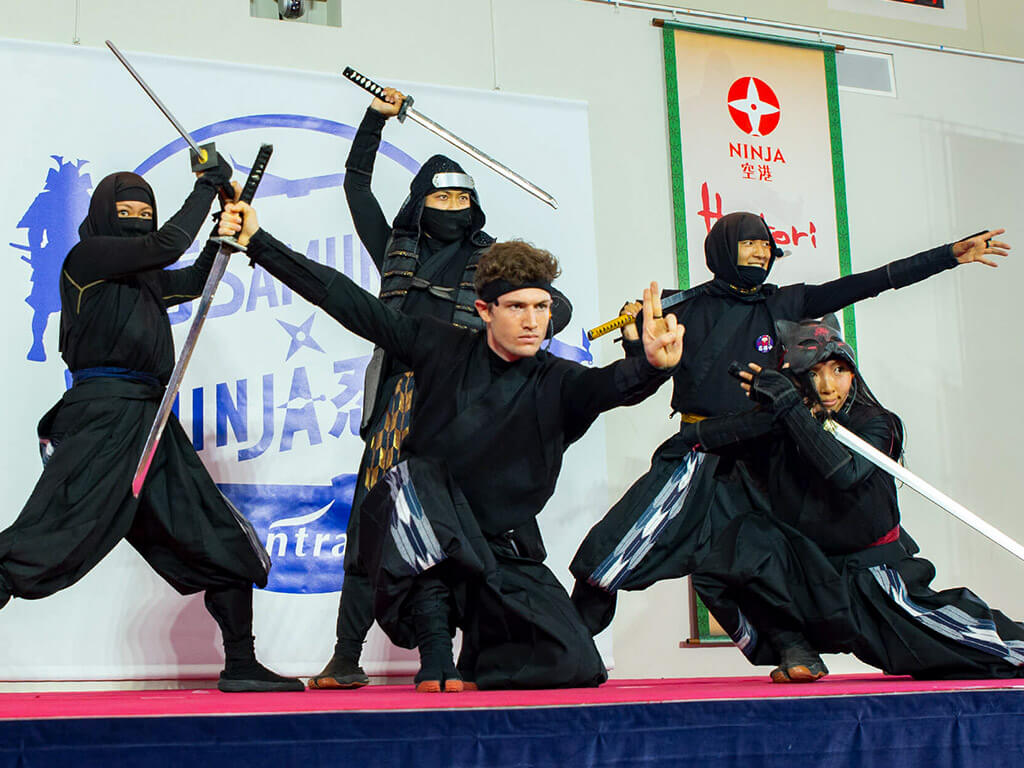 Chubu Centrair International Airport celebrates this special day by holding many events focused on Ninja. Special guests such as the Hattori Hanzo's Ninja Squad® offer acrobatic shows, and the Segway Guided Tour instructors dress up as Ninja on this day of the month. This day is a special opportunity to get closer to the Ninja world.
Winter illuminations and Bon Festivals are a popular seasonal attractions across Japan, and Chubu Centrair Airport is no exception. Take a look here to learn how to make the most of these events.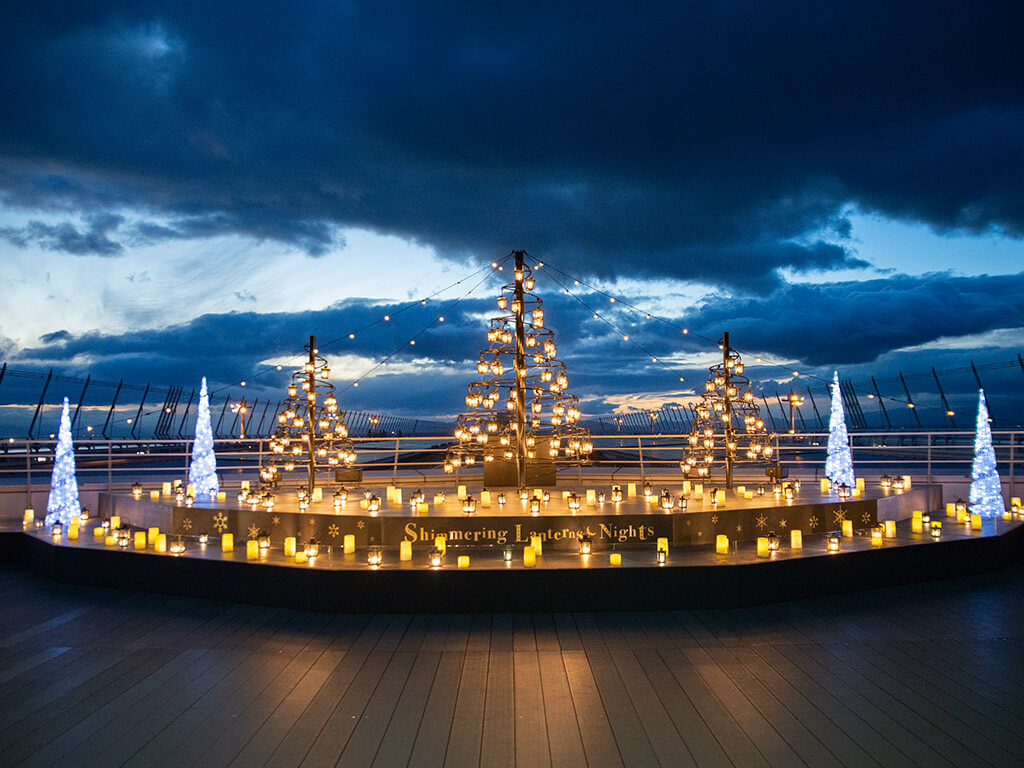 Watch the Planes Takeoff and Land from Up Close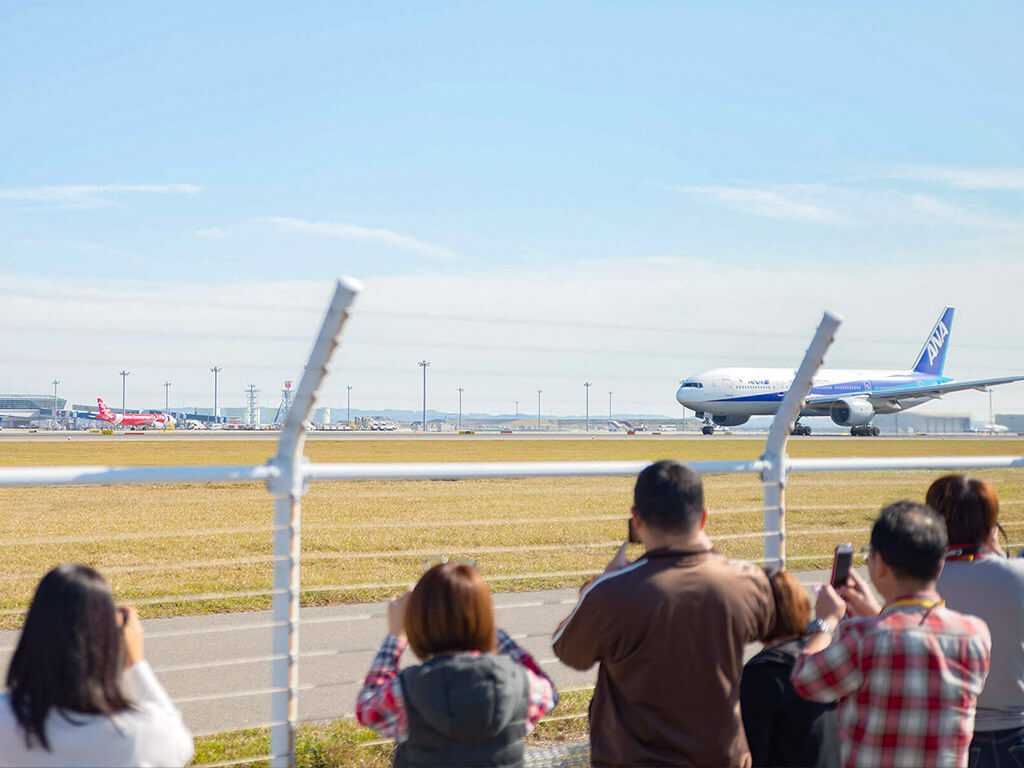 Centrair offers two paid guided tours. The Segway Guided Tour explores the Terminal building, Sky Deck, and the outdoor Centrair Garden. The alternative option lets you venture to the airport runway, offering an exhilarating 40m proximity to the planes. If you want to learn more about Centrair Airport or simply are looking for a great way to kill some time before your flight, this is a great way to make some final memories in Japan. Learn about these tours in more detail by clicking here. (Both tours are offered in Japanese only)
Enjoy an Airplane Theme Park at Flight of Dreams
The Flight of Dreams, located adjacent to the Chubu Centrair International Airport, is an interactive theme park that focuses on the Boeing 787 aircraft and aviation in general. You can learn about both like never before in a fun and interactive way visiting the Flight Park and Flight Simulator.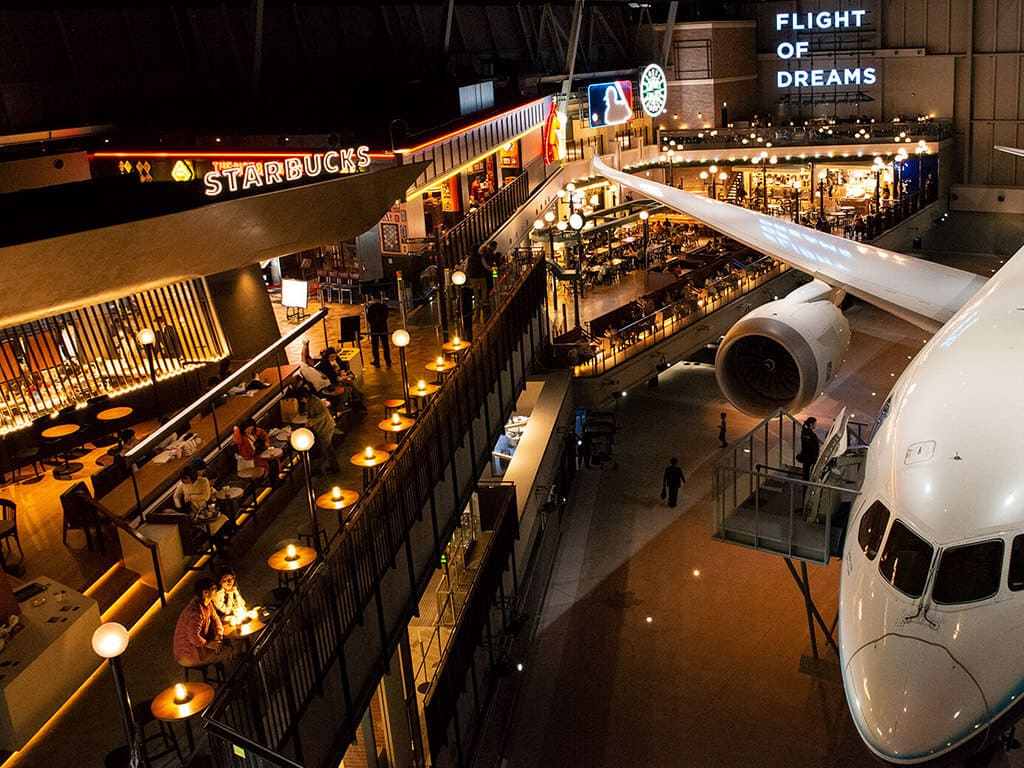 Inside the Flight of Dreams, there is a second area, inspired by the urban landscape of Seattle, with many restaurants and shops. This area brings Seattle's gastronomic culture to life in Japan.
Flight of Dreams (フライト・オブ・ドリームズ)
Entry Fee: the Flight Park is free, but some other areas require a fee.
Opening Hours: 10:00 – 17:00 (last entry 16:30); open every day.
Address: 1-1 Centrair, Tokoname, Aichi 479-0881
Phone: (+81) 0569-38-1195
Website | Google Maps
E-Sports, Concerts, and Big Events at Aichi Sky Expo International Exhibition Center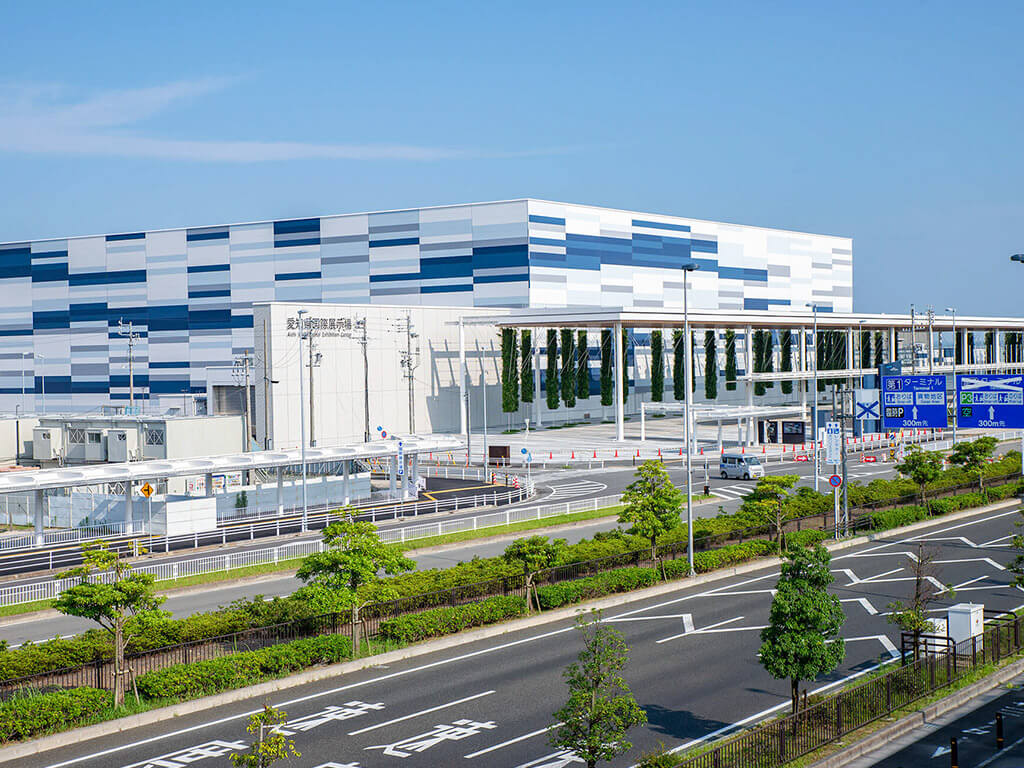 Aichi Sky Expo is a massive international exhibition and convention venue that opened on 30th August 2019 at the Central International Airport.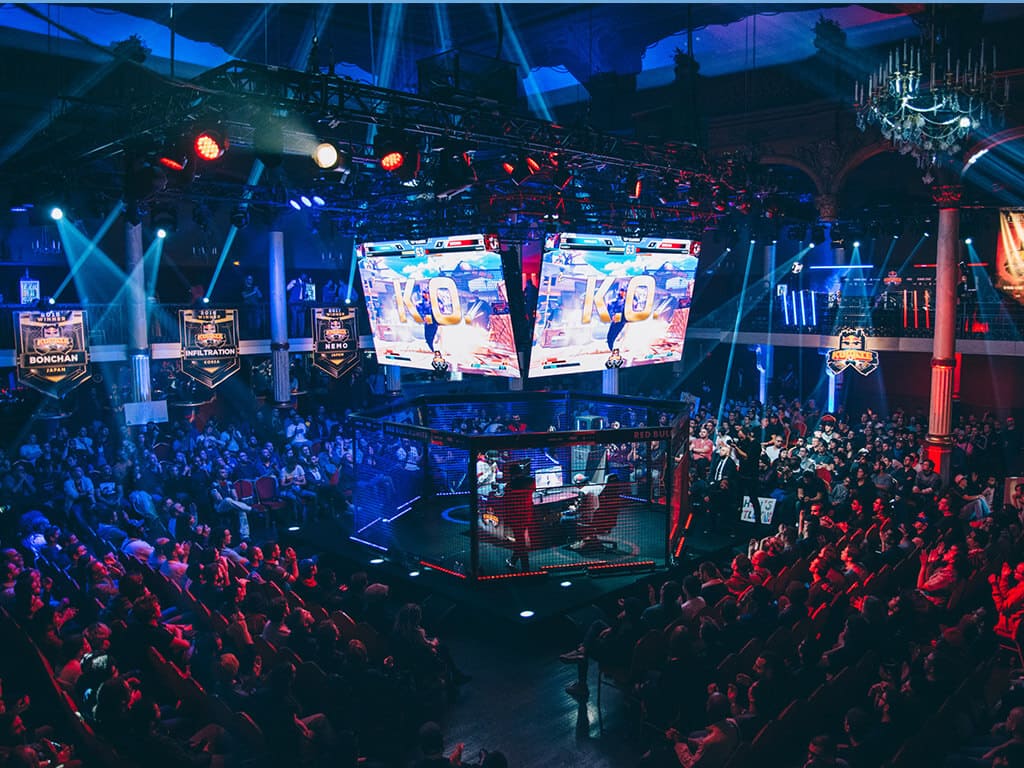 Aichi Sky Expo can accommodate concerts, shows, sports, and live events and it is the first Convention & Exhibition Center in Japan with direct access to an international airport.
Since its aperture, it held international E-Sports competitions and live concert events from domestic and international music bands.
Aichi Sky Expo International Exhibition Center (愛知県国際展示場)
Address:  5-10-1 Centrair, Tokoname, Aichi 479-0881
Phone: (+81) 0569-38-2361
Website | Google Maps
Stay Overnight at One of the Airport Hotels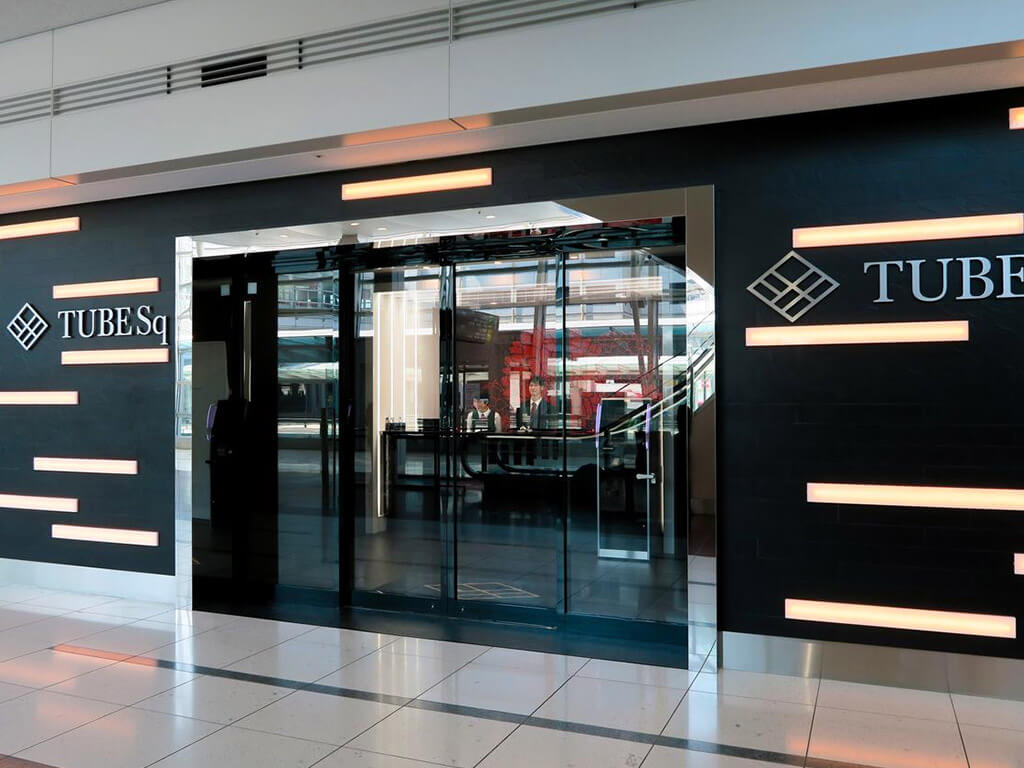 If you want to stay overnight in Nagoya and need to be close to the airport, there are several hotels directly connected to the terminal building.
There are some luxurious options to make your last night in Nagoya unforgettable, such as the Four Points by Sheraton Nagoya, the Centrair Hotel or the Comfort Hotel. Alternatively, you could opt for a unique experience at Capsule Hotel TUBE Sq, a modern capsule hotel nestled within the Chubu Centrair International Airport terminal.
Check the websites of each hotel to find out about prices and availability.
This post has last been updated in August 2023.
Although we strive to provide you with the most accurate and up-to-date information possible, please note that changes may occur nonetheless. We recommend you confirm any relevant information such as event cancelations or changes, opening hours, or possible restrictions using a direct source. Please keep in mind that these sources might be in Japanese only.
---
Did you enjoy this article?
Make sure to also check out our other posts about Nagoya and trust us if we say Nagoya is not boring!
Be sure to follow us on Facebook for regular updates on Nagoya, and see our Instagram for pictures and stories about the city!
Tag us 📲
If you have visited Centrair please share your experience and tag us on social media with #nagoyaisnotboring