There are many kinds of people visiting Japan, some are attracted to the country's unique culture or history, others to its cuisine. However, it is modern Japan and its pop culture that have been inspiring many foreigners to travel to Japan in recent years.
Manga, Anime, games, and Cosplay are all part of Japan's popular culture and have quickly spread around the world creating a huge community of fans, or Otaku, everywhere.
Visiting real Anime places in Japan is a unique way to explore the country. And this form of discovering the country is getting more popular among adventurous travelers tired of the typical tourist spots.
Here we have compiled a list of Anime series taking place in Nagoya and its surroundings including instructions on how you can visit the real-life locations yourself.
You will be quite surprised by the things that await in Nagoya!
A Whisker Away (Nakitai Watashi wa Neko wo Kaburu) – Tokoname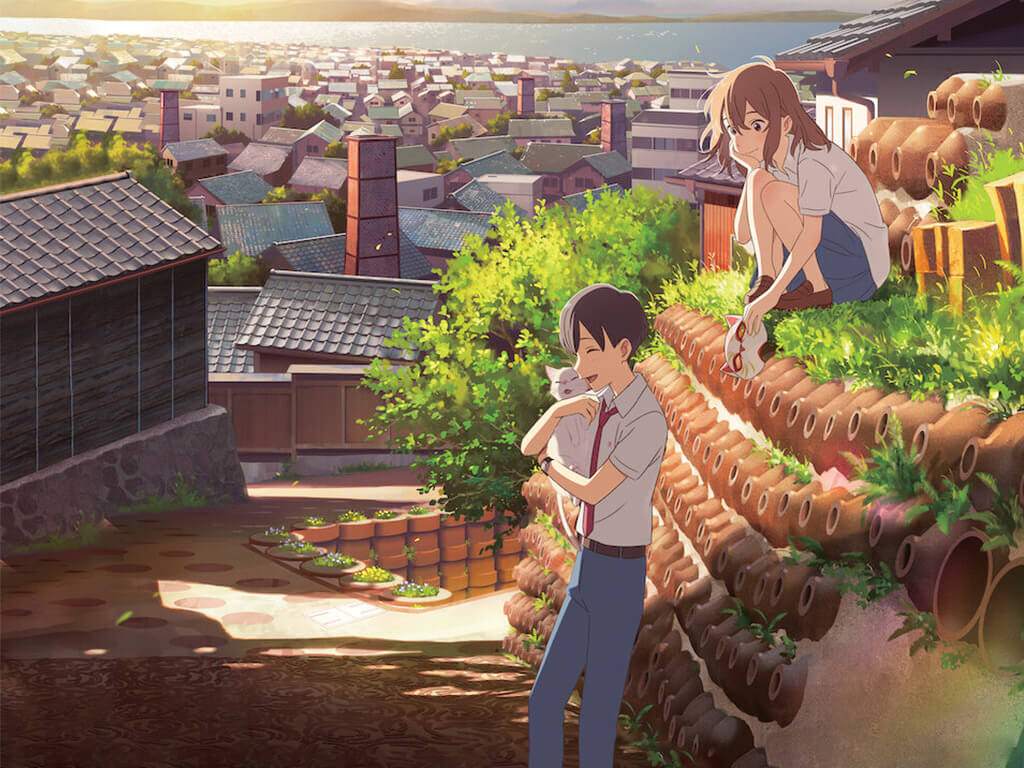 A Whisker Away is the story of a loud and energetic middle school girl called Muge who transforms into a cat to get closer to her crush Hinode. However, she faces a tough decision. Is she a better cat than a human?
A Whisker Away's sole location is Tokoname city, a small and traditional city in the southern peninsula of Chita. This city is famous for Tokoname Ware, one of Japan's more ancient ceramics, and its traditional climbing kilns.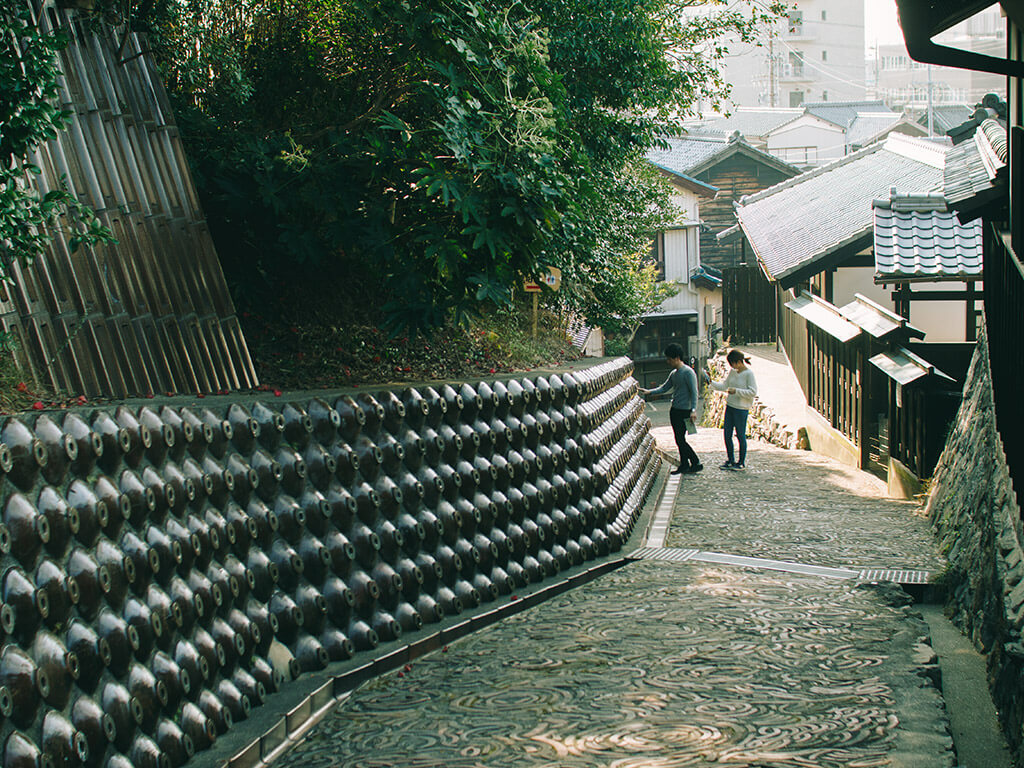 You can visit most of the locations of the movie, such as the school, the park where they have their first en-cat-ounter, and even experience making your own ceramics in Tokoname-style that Hinode loves so much in the movie!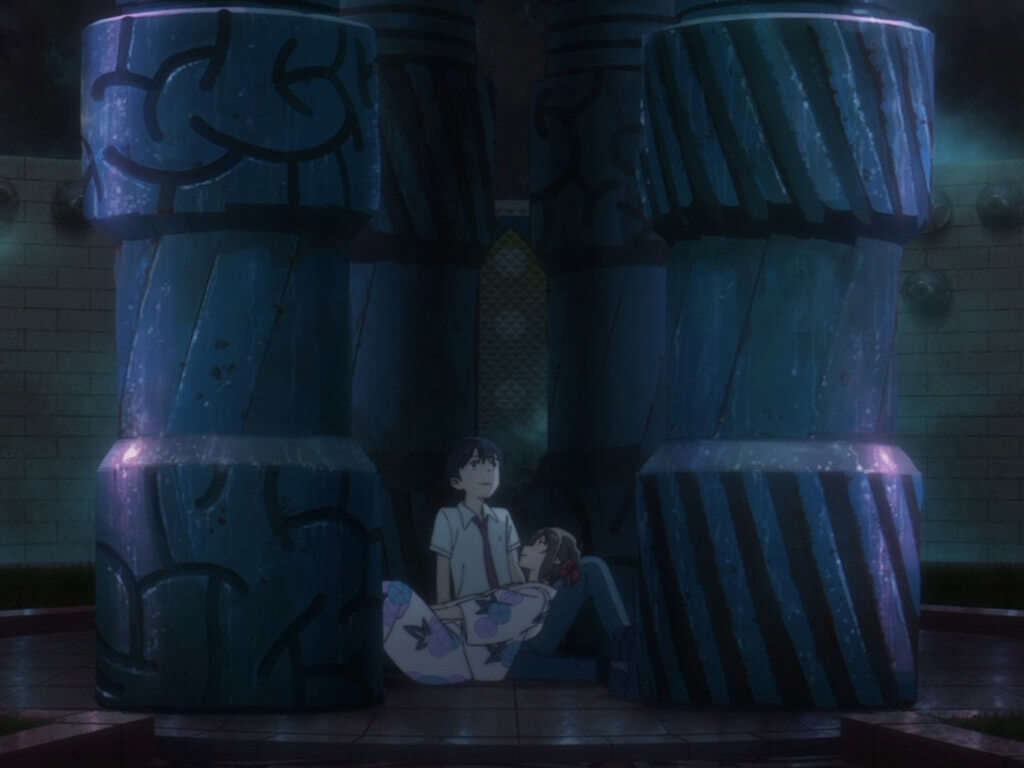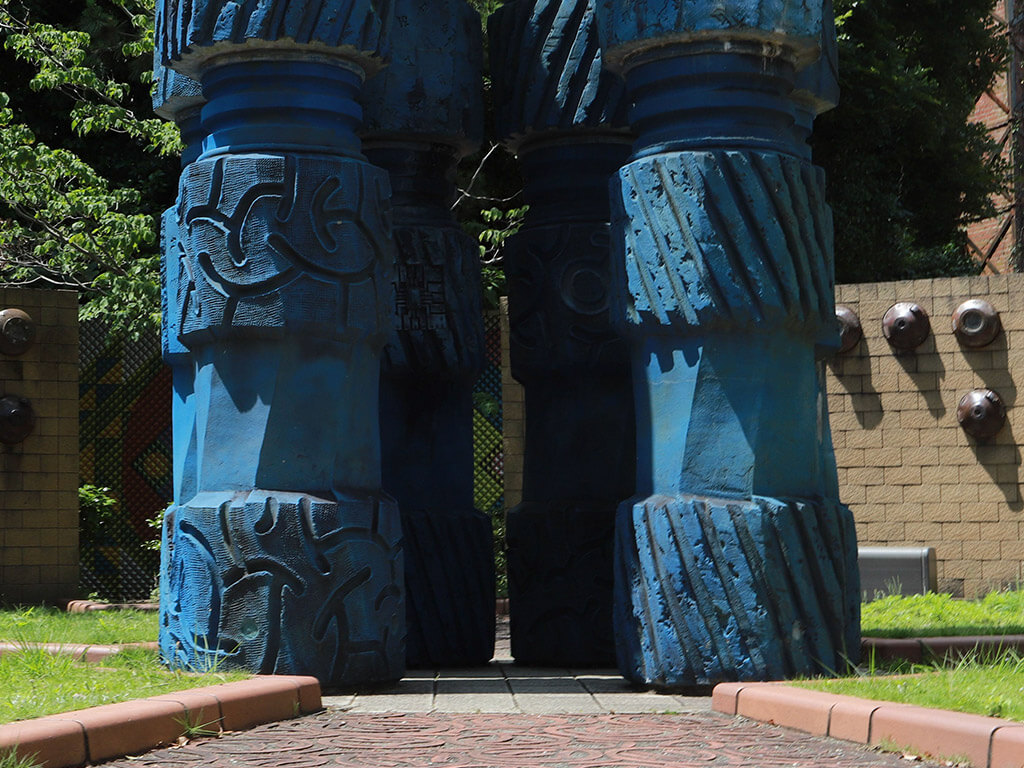 Location: Tokoname (常滑市)
Address: Sakaemachi, Tokoname, Aichi 479-0836
Anime Location Map
Your Name (Kimi no Na wa) – Nagoya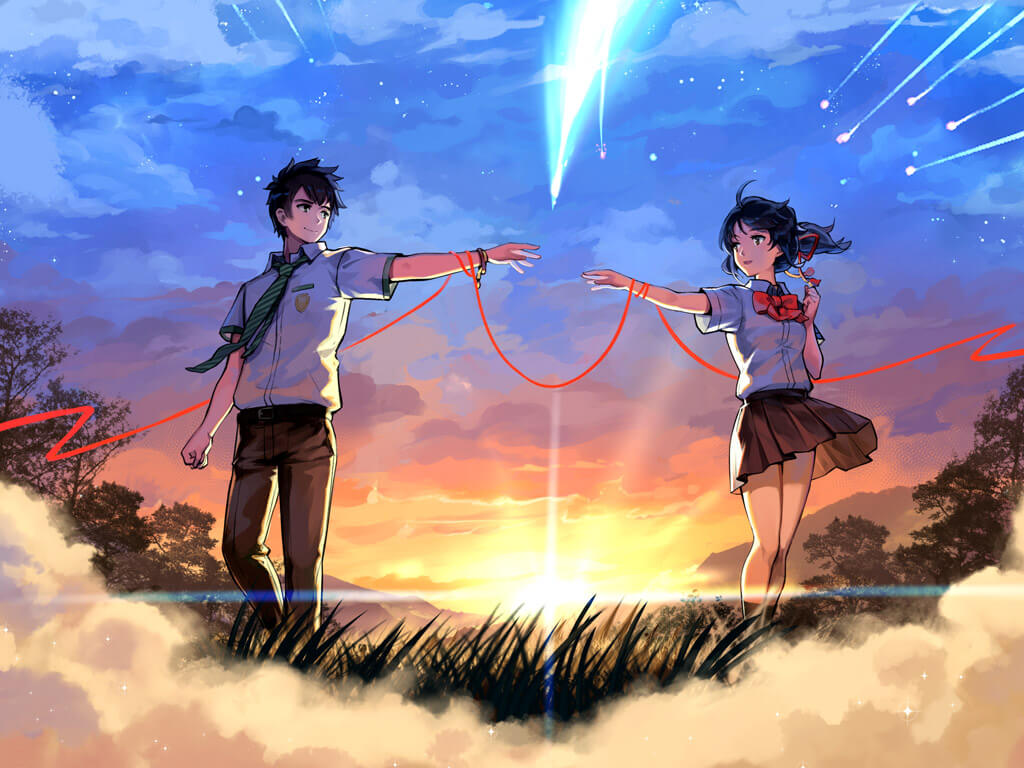 Your Name was an international success simultaneously becoming one of the highest grossing Japanese movies and also one of the highest grossing animation movies of all time.
Your Name portrays the story of two high schoolers, a girl, Mitsuha, from a traditional small town in Hida and a boy, Tori, from the busy city of Tokyo, who switch bodies when they wake up.
One of the locations for this moving teen love story is Hida, located in the north of Nagoya in Gifu Prefecture, which means that for Tori to meet with Mitsuha he had to stop at… can you guess it? Yes, Nagoya!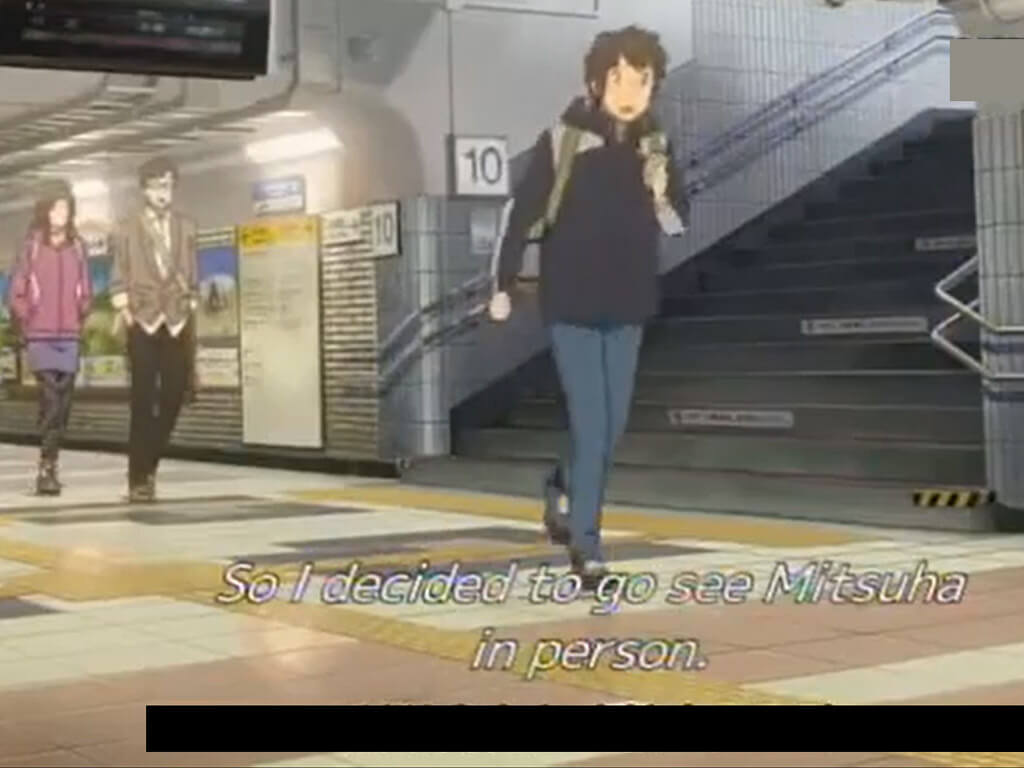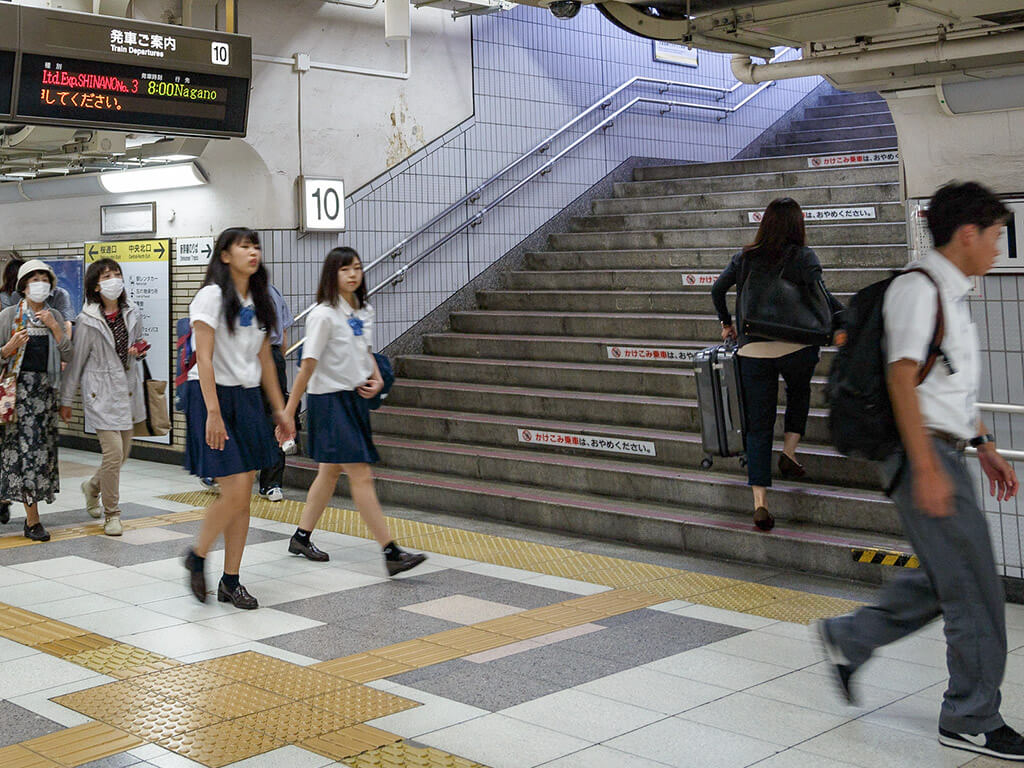 Nagoya Station appears in the movie and you can see Tori eating one of the food specialties of the city, Miso Katsu, pork cutlet topped with Miso sauce.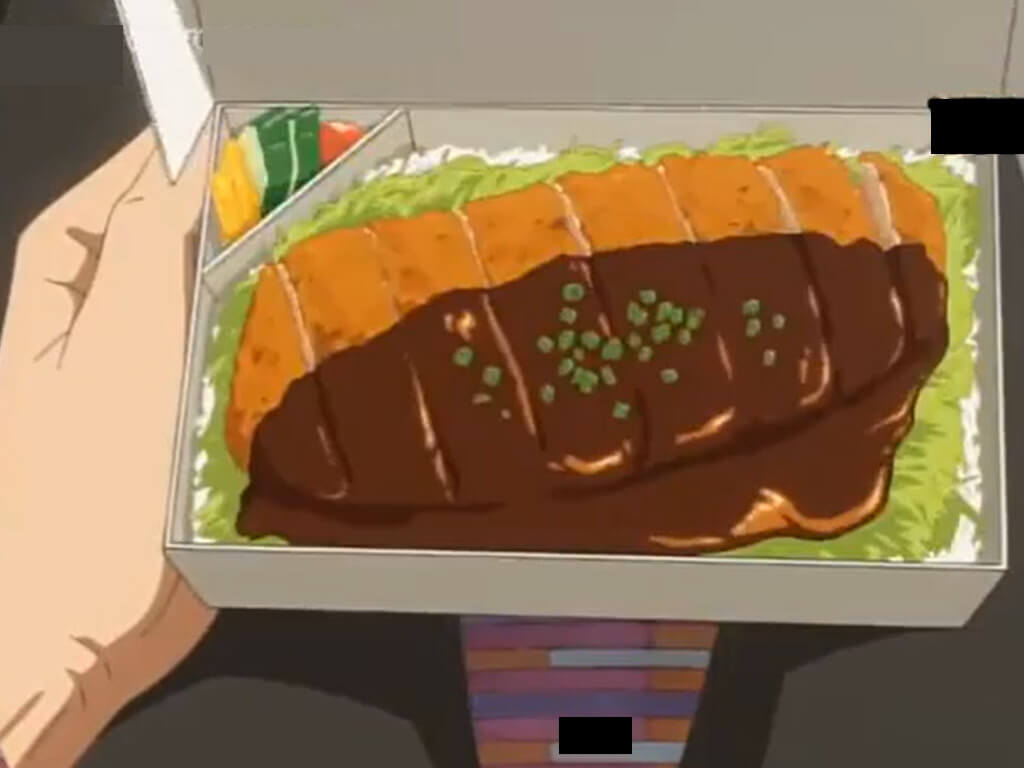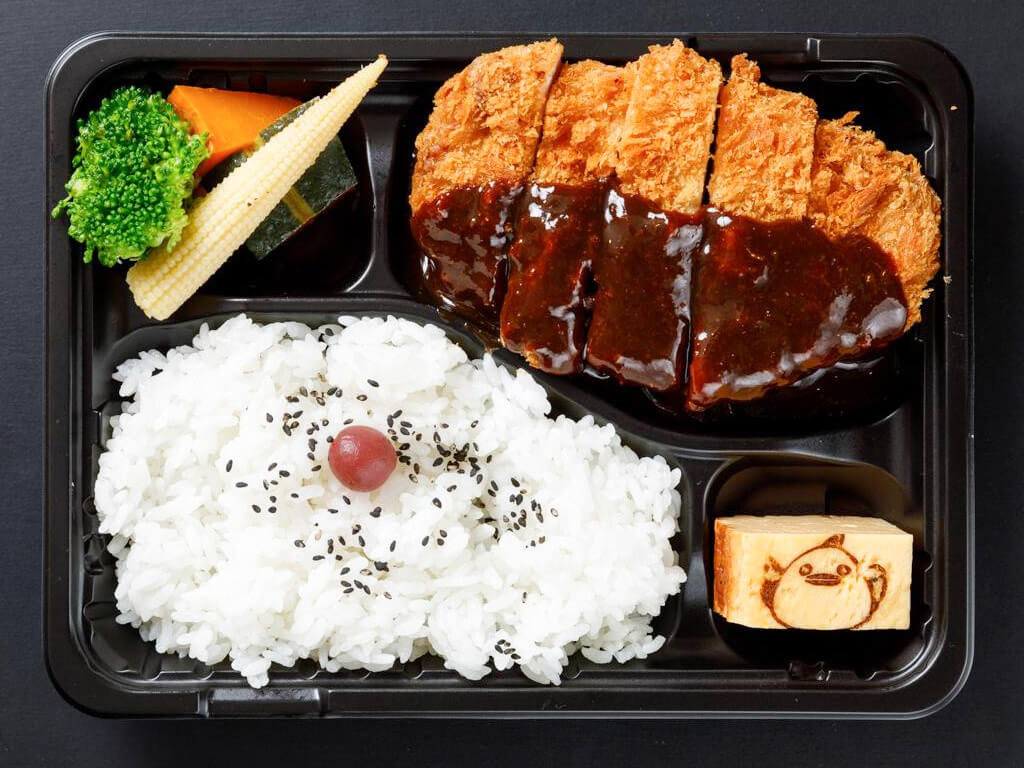 You can try following Tori's trip from Tokyo to Hida stopping in Nagoya for a foodie tour and other adventures!

Our tip: get your own Miso Katsu at the stores in Nagoya Station or go to Misokatsu Yabaton, a popular restaurant specialized in the dish with multiple locations around the city.
Location: Nagoya Station (名古屋駅)
Address: 1-1-4 Meieki, Nakamura Ward, Nagoya, Aichi
Google Maps
Seraph of the End (Owari no Seraph) – Nagoya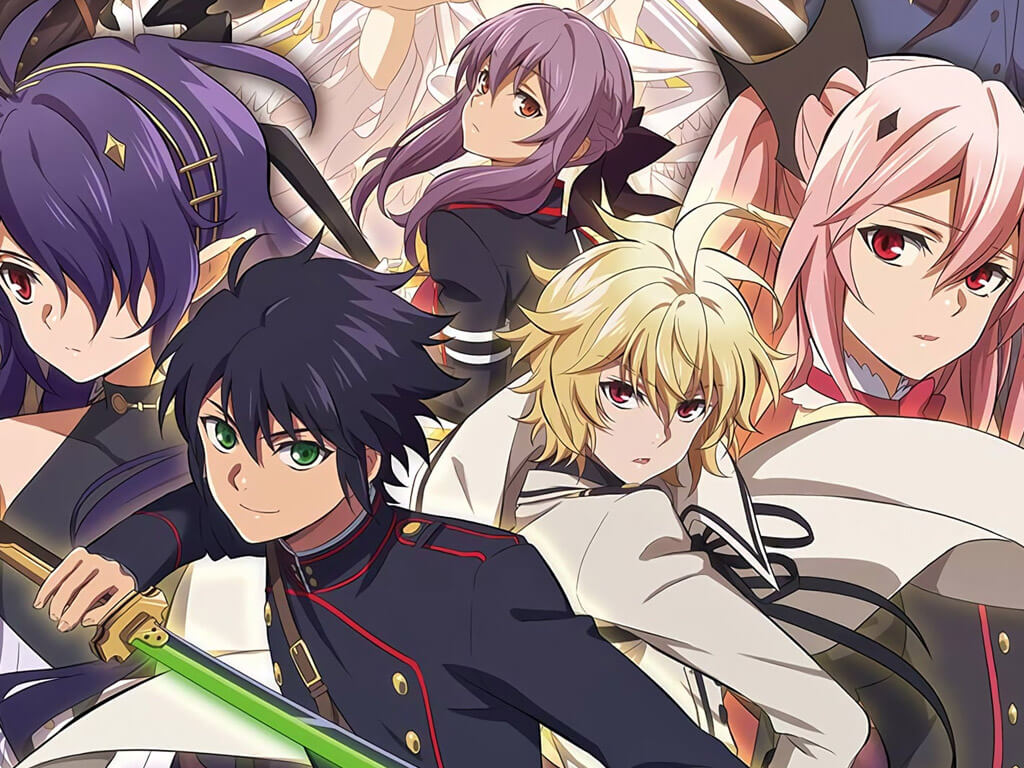 This dark apocalyptic Anime showcases an uninhabited and ravaged Japan where only children under the age of 13 survived a virus.
One of these devastated locations is, actually, Nagoya's city center, Sakae. How was the Japan our protagonists have to endure in the series when adults lived and vampires stayed hidden?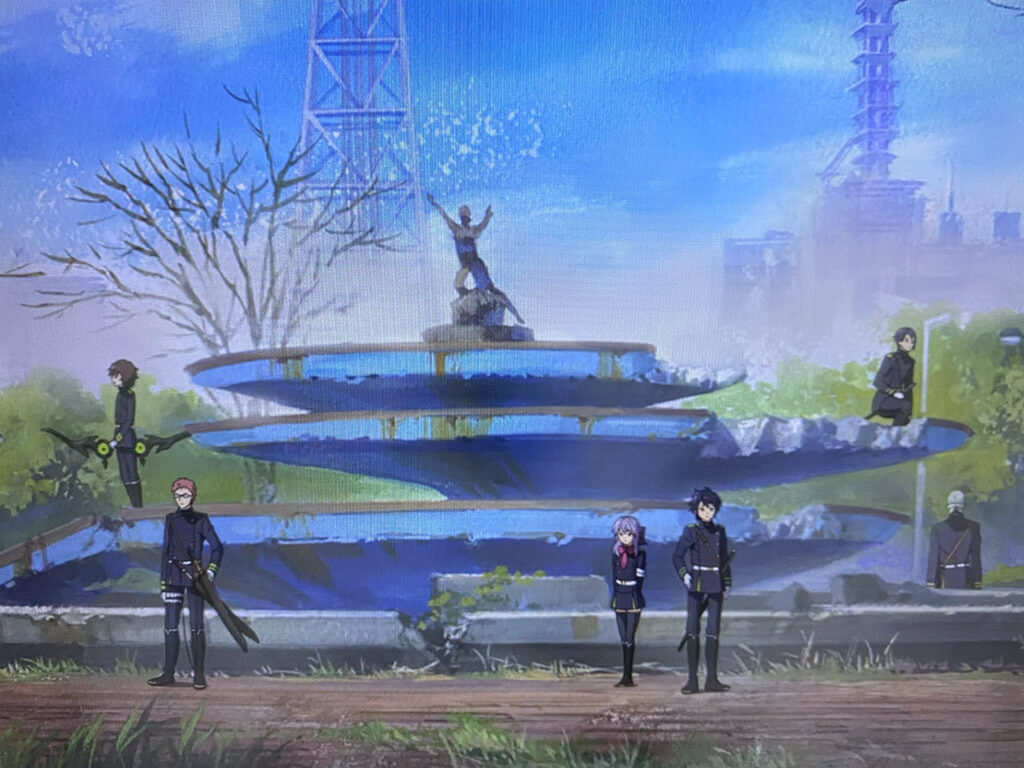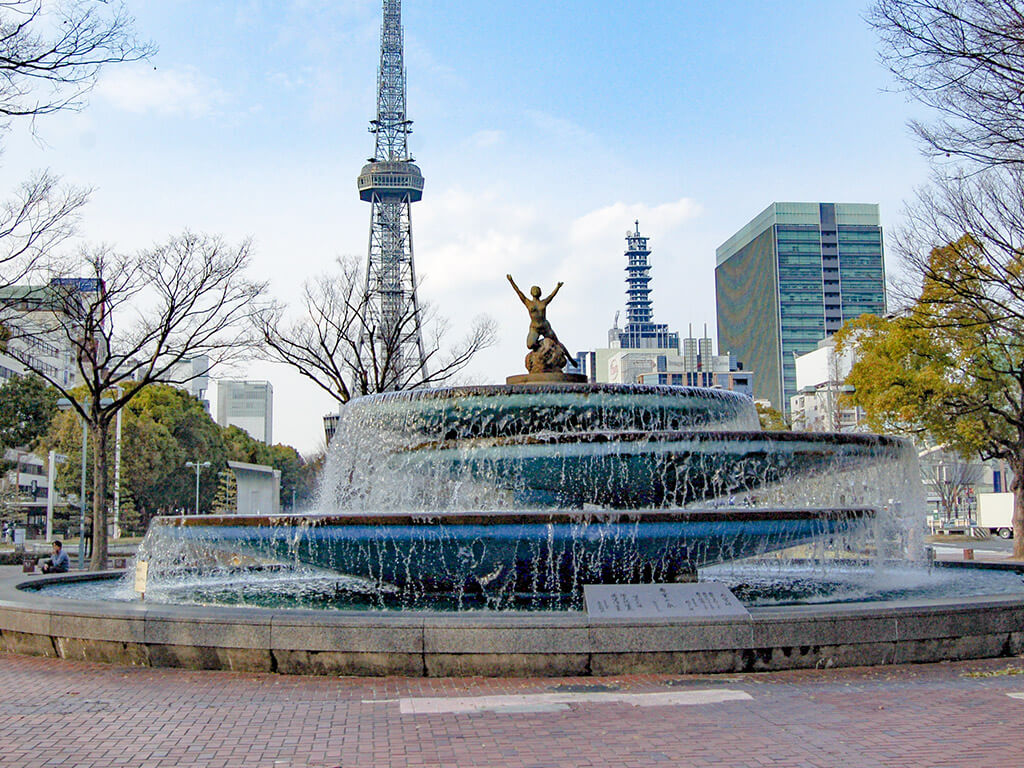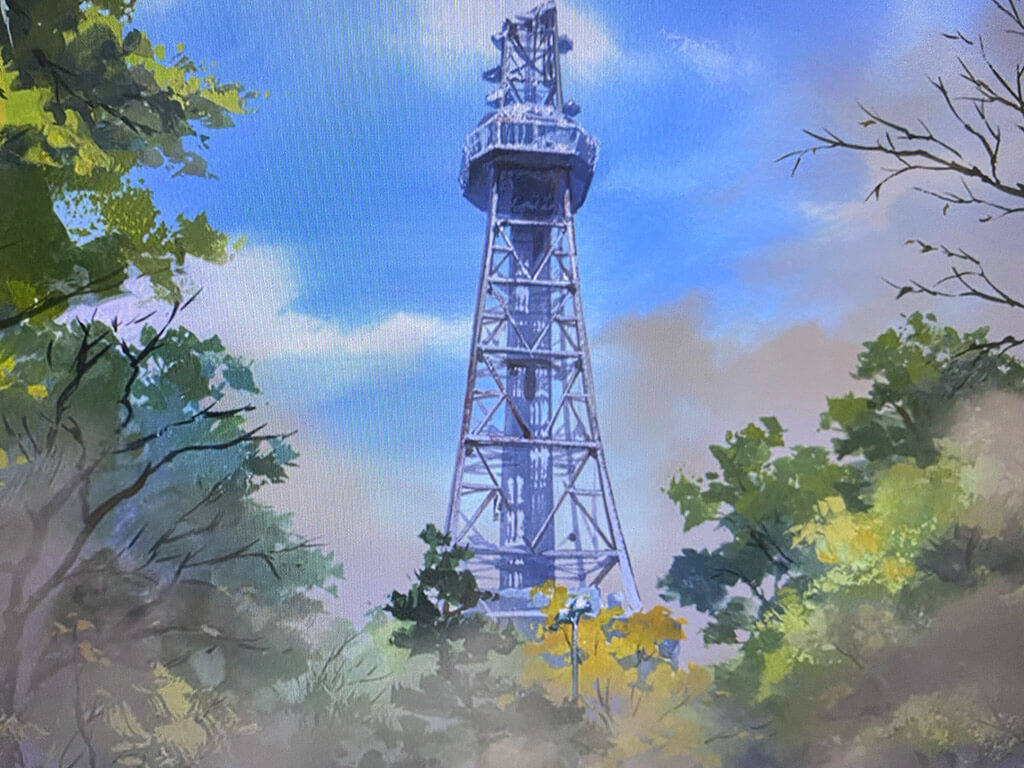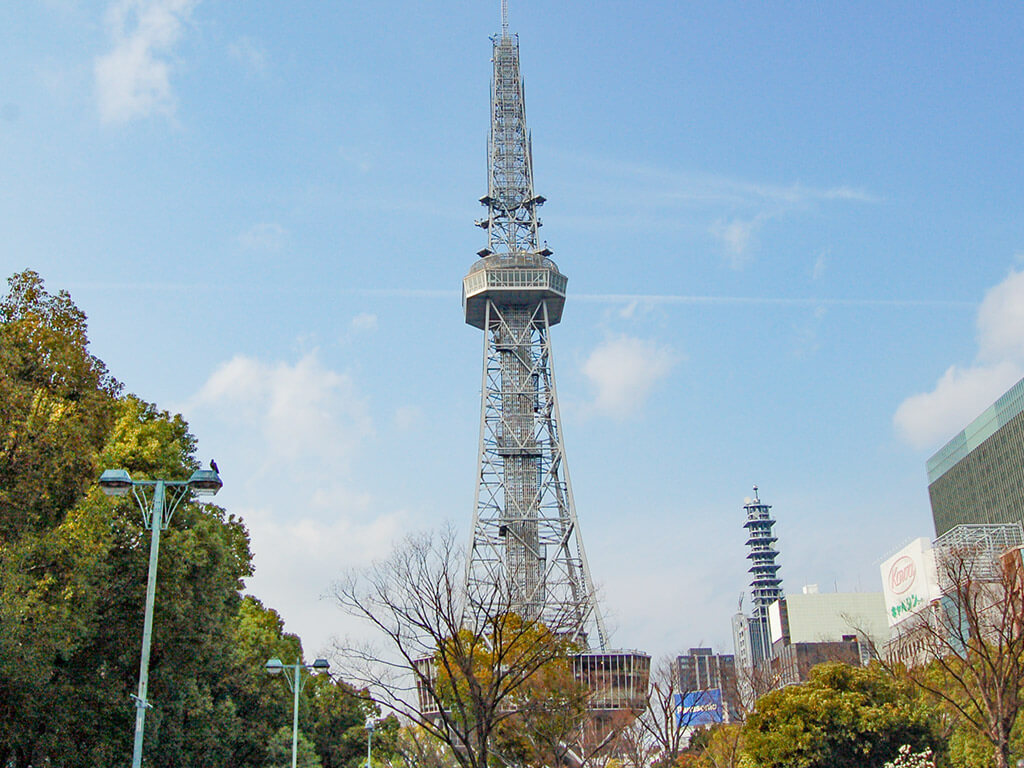 Visit Sakae, especially the Hisaya Odori Park, and discover what remained of the area in Owari no Seraph's world.
While Sakae is great for some brand shopping, if you want to buy Anime and Manga merchandise we recommend visiting the Mandarake shop, a very popular Anime, Manga, and Doujinshi shop chain in Japan. You can find its Nagoya store in Osu, only a few minute's walk from Sakae. Find more Nagoya Anime shops in this article.
Find out more about shopping in Nagoya in general in this article.
Location: Sakae (栄), Nagoya
Address: Nishiki, Naka Ward, Nagoya, Aichi 460-0003
Google Maps
Haganai (Boku wa Tomodachi ga Sukunai) – Nagoya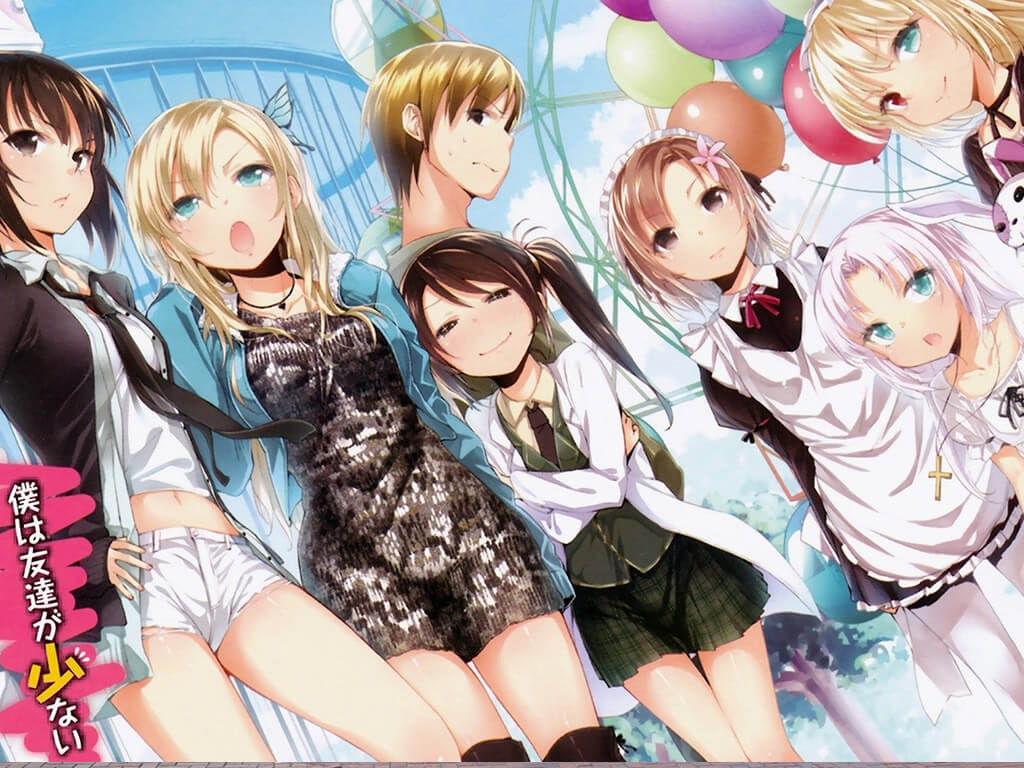 This Anime talks about high school students lacking social skills who decide to create a club for people like them, the Neighbors Club, to train how to make friends. They will encounter different adventures while practicing their social skills.
In episode 7 of this Anime you can find a very popular meeting spot in Nagoya, the Golden Clock inside Nagoya Station.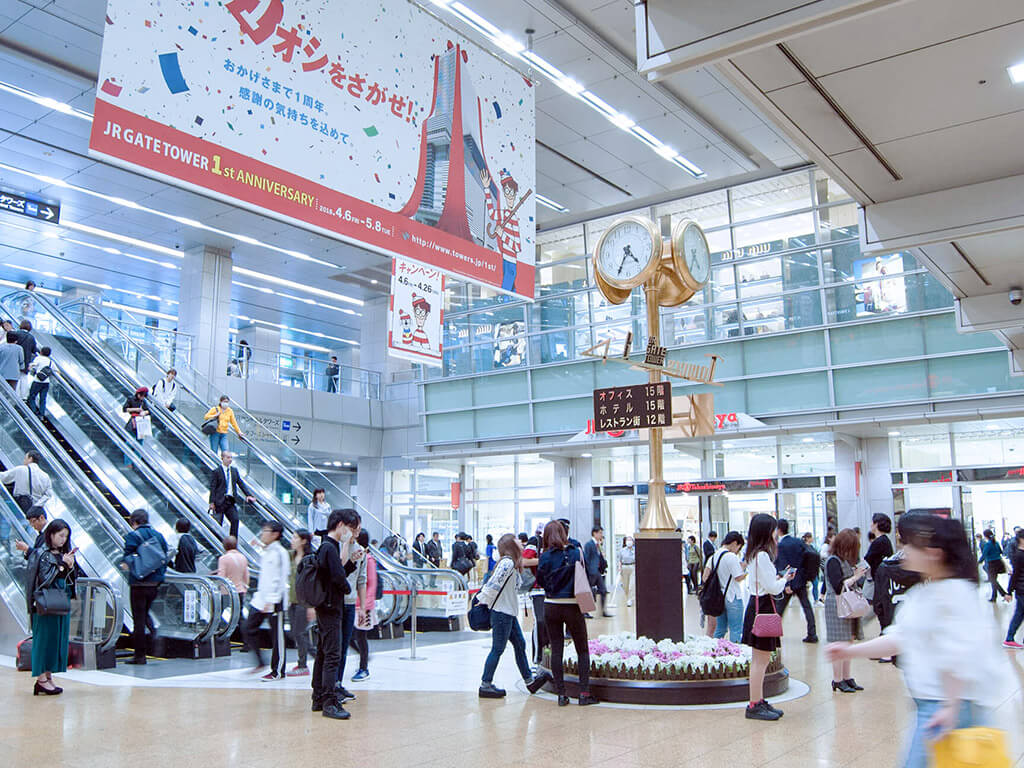 Feel like a local and meet up near the Golden Clock for a stroll around the Nagoya Station area.
On the opposite side of the station you will find the Silver Clock, another popular meeting point in Nagoya. If you exit the station on this side you will find the Animate and Toranoana stores where you can shop around for Manga and Anime merch!
Location: Nagoya Station (名古屋駅)
Address: 1-1-4 Meieki, Nakamura Ward, Nagoya, Aichi
Google Maps
My Neighbor Totoro (Tonari no Totoro) – Nagakute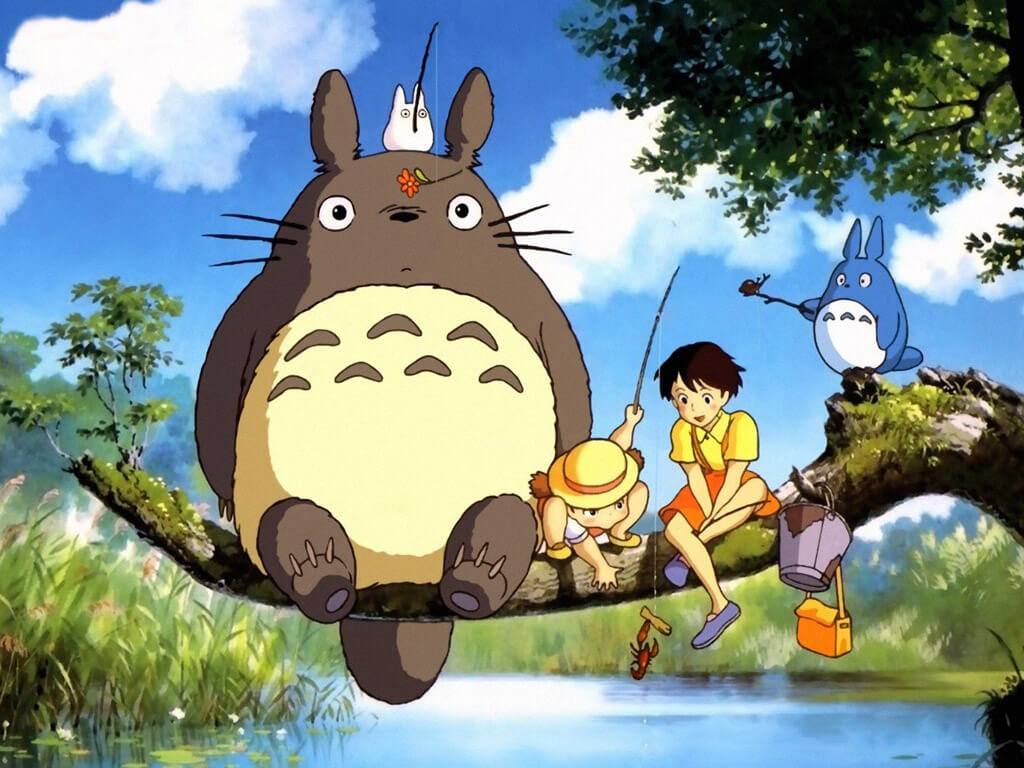 We believe most Japan-lovers know most of Studio Ghibli's movies. If you don't know about them, hurry up and watch Totoro! We are sure you will fall in love with the little house of Satsuki and Mei's family and the peaceful but mischievous Totoro.
Well, you can actually visit Satsuki and Mei's house in Nagoya! Located in Aichi Expo Park, where the 2005 World Expo was held, you can have a tour of the emblematic house where all the magic that reminded you of your childhood happened.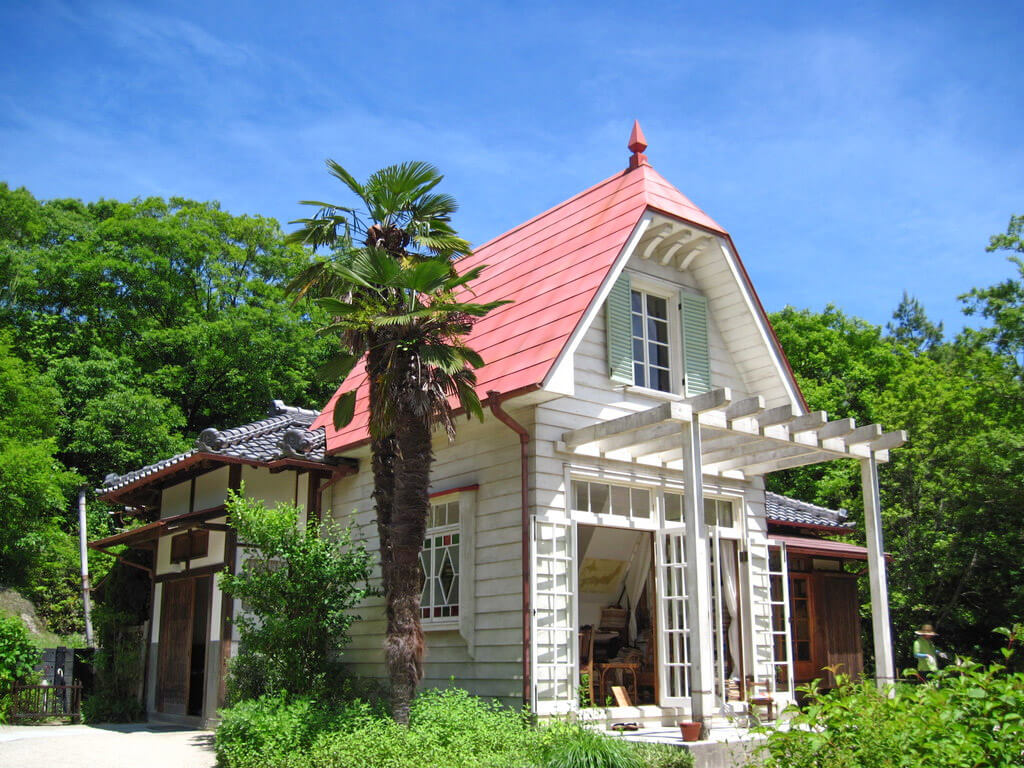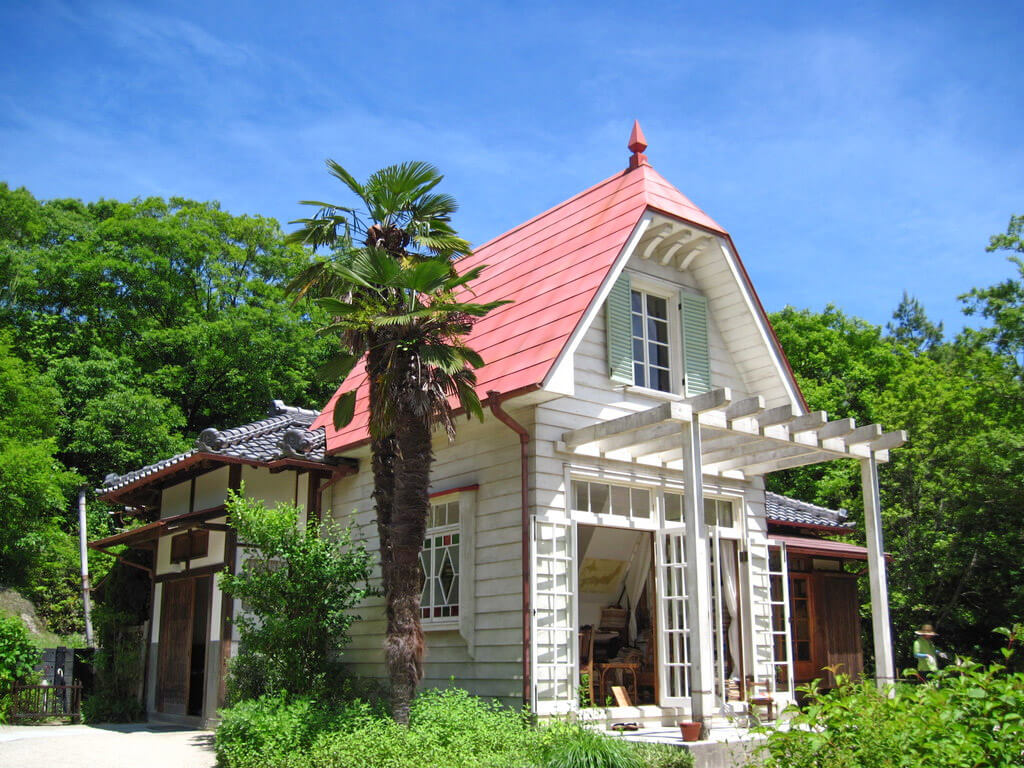 We recommend renting a bike and having a relaxing ride around the park to enjoy the peaceful atmosphere!
Note: This attraction is currently closed and might be moved to the future Ghibli Park scheduled to open in 2022 in the Aichi Expo Park.
Location: Aichi Expo Park (愛・地球博記念公園)
Entry Fee: 510 yen
Address: Yazako, Nagakute, Aichi 480-1103
Website (Japanese only) | Google Maps
Yatogame-chan Kansatsu Nikki – Nagoya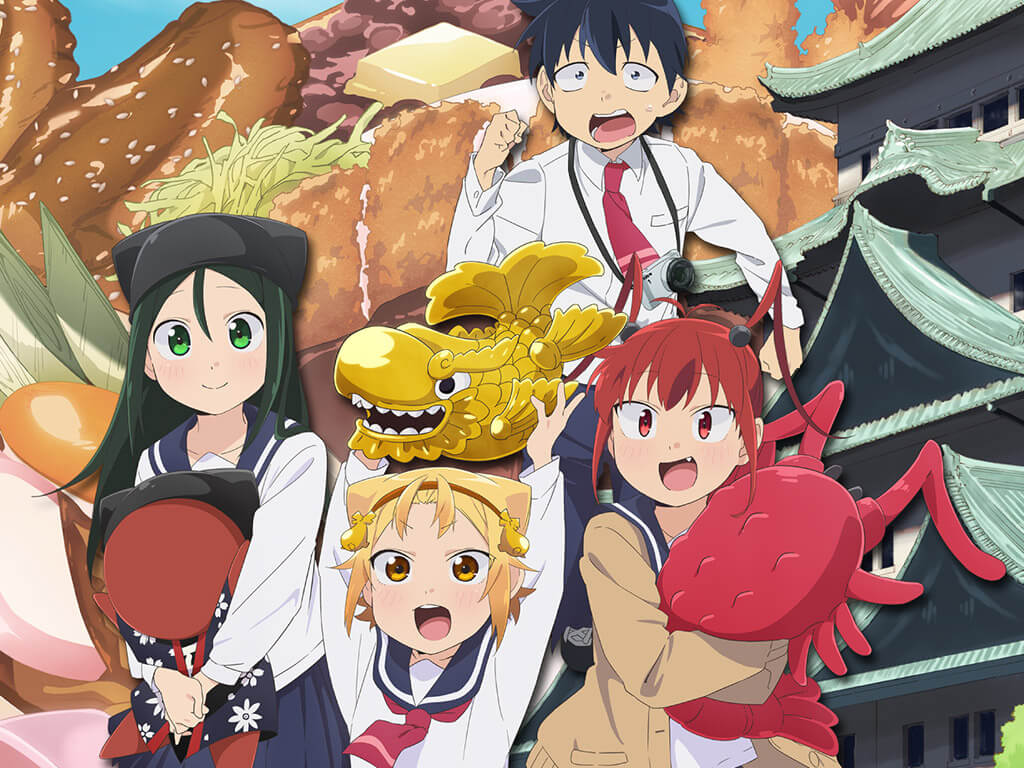 This might be the Manga and Anime that most portraits the city of Nagoya. The protagonist of this story moves from the busy city of Tokyo to Nagoya, where he meets the peculiar Yatogame, a girl with a heavy Nagoya accent.
Together with the rest of the photography club they visit different spots in Nagoya and learn everything about the city including its strangest and most comical secrets.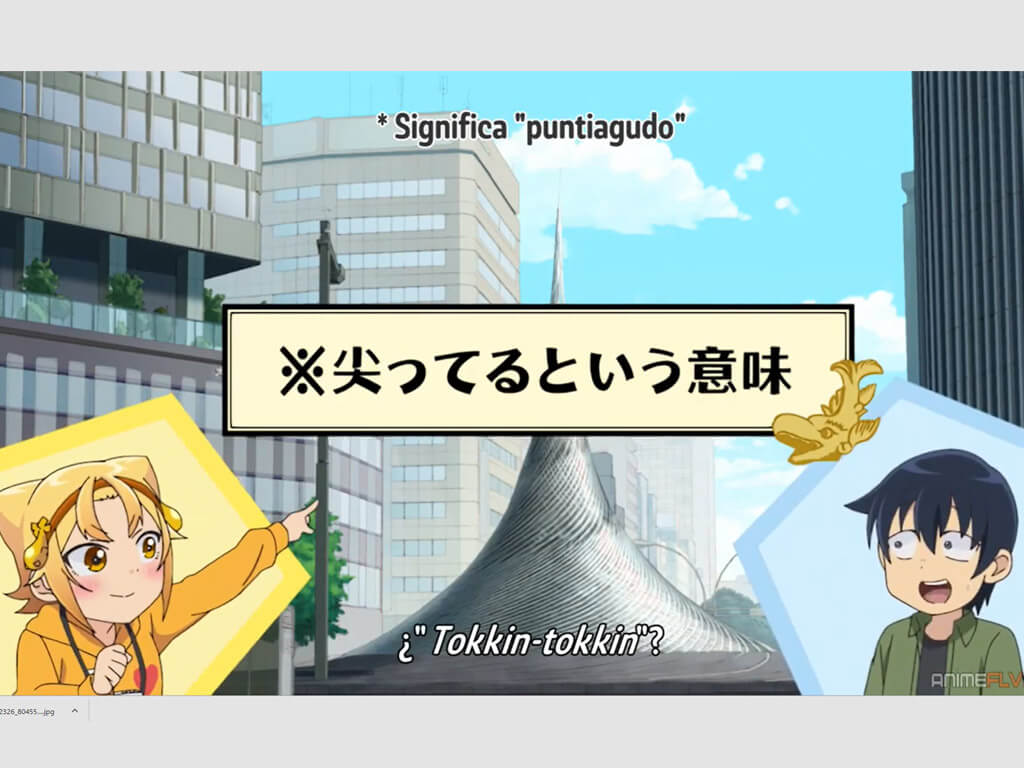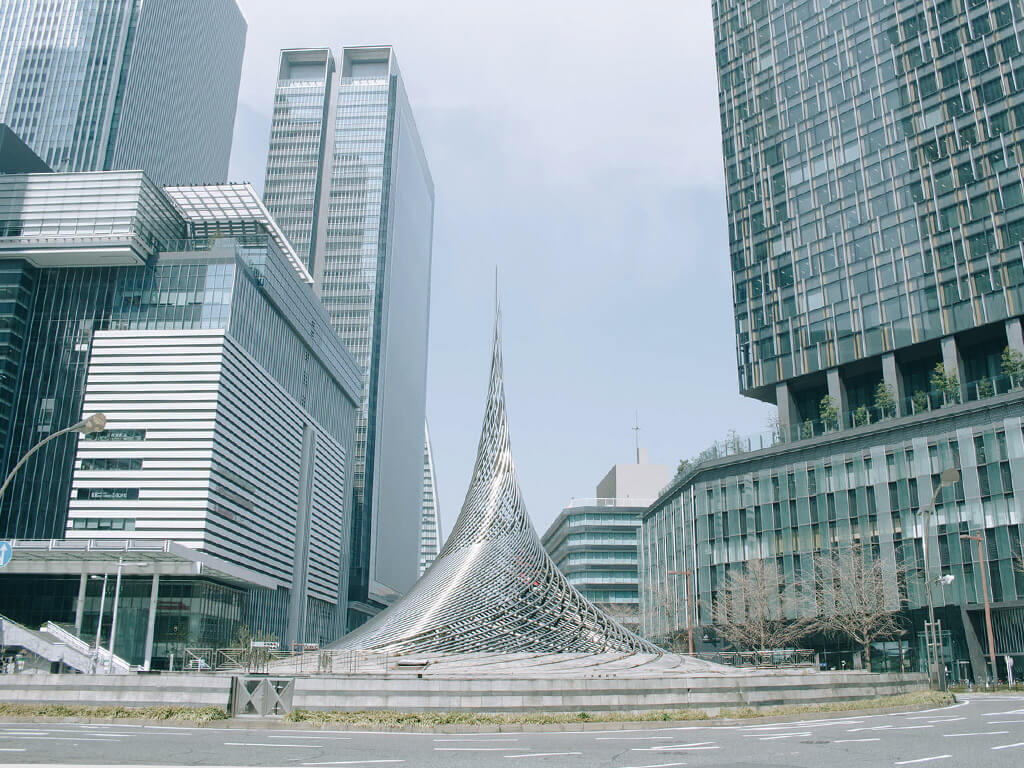 Follow in their path and visit many locations around Nagoya such as Nagoya Station and its surroundings, Osu, and the popular local Coffee Chain called Komeda's Coffee.
Location: Nagoya (名古屋)
Website (Japanese only)
Detective Conan: The Lost Ship in the Sky – Sakushima (Nishio)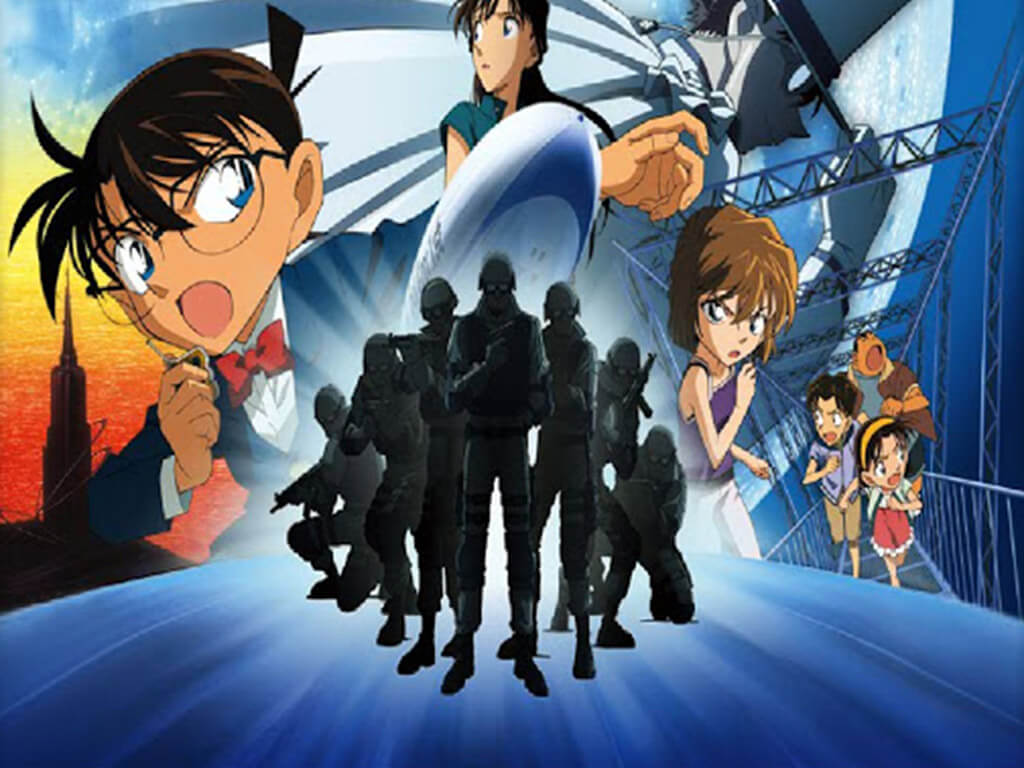 Detective Conan is one of the anime classics, and this film is the 14th of the Conan film series released in November 2010.
The story finds our little sleuth trapped on a Zeppelin with a group of terrorists armed with a deadly virus. His only ally is his arch-nemesis, the gentleman thief Kaitou Kid.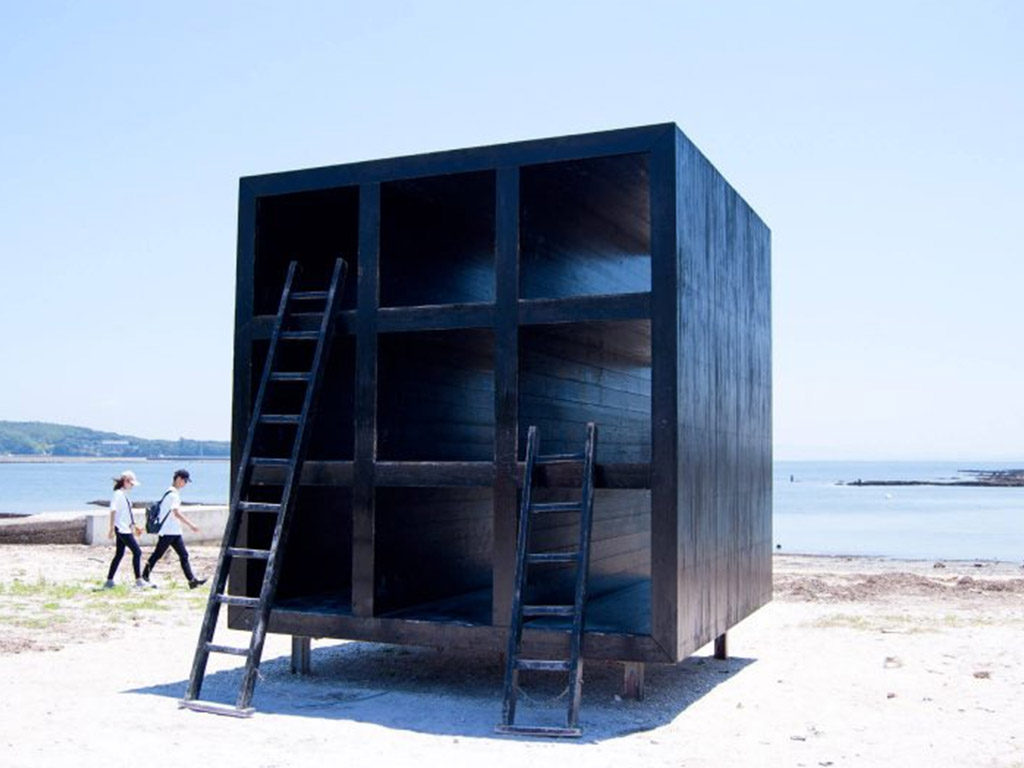 One of the locations of this film is in Nakushima a small island off the coast of Nishio City, also known as "the island of the winds". Sakushima is one of the 3 islands located in the Mikawa Bay, which together with Himakajima and Shinojima form the Aichi Archipelago.
There are just a few people living on the island, and there are no traffic lights or convenience stores. It's a really beautiful place to cycle around the whole island visiting all the art spots.
During this film, many locations on Nakushima such as the "Hirune House" a box structure painted black, with nine windows that evokes nine different views of the Island.
---
If you know of any other Anime series that feature locations in and around Nagoya, let us know in the comments below!
Did you enjoy this article?
Make sure to also check out our other posts about Nagoya and trust us if we say Nagoya is not boring!
Be sure to follow us on Facebook for new articles every week, and see our Instagram for pictures and stories about Nagoya!
Tag us 📲
If you have visited any of these spots in and around Nagoya on the path of your favorite Anime character, tag us on social media with #nagoyaisnotboring