When we heard for the first time that Ghibli Park was going to open close to Nagoya in the autumn of 2022 we were so excited!
Sure it was still years away, but it would mean more western travelers would visit and enjoy Nagoya, and hopefully stick around to see more of our fascinating second home.
We got the first teasers of the construction at the beginning of 2022, making us and the rest of Twitter even more excited. Especially, after Aichi released this beautiful and magical video featuring some of Aichi's top attractions, and the overwhelmingly positive feedback that went with it.
Now, at the end of July 2022, we can't believe that the opening is only 3 months away, and we are getting ready to secure our tickets first thing once they go on sale on August 1st!
What is Ghibli Park?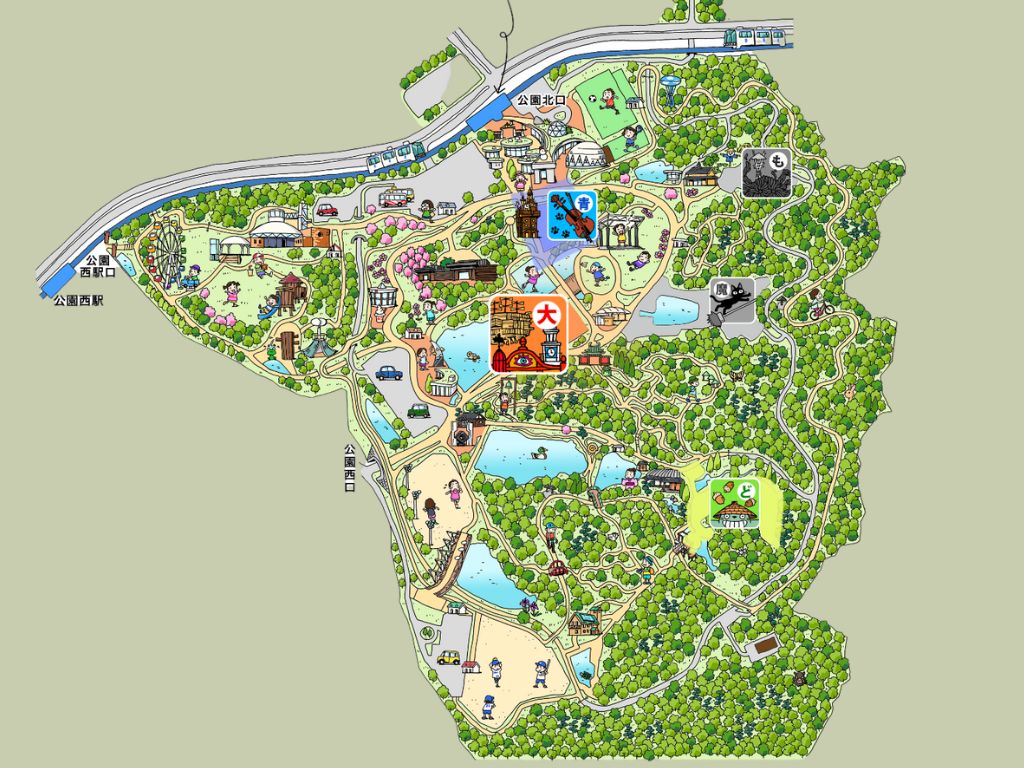 Ghibli Park is often called a theme park, but we really shouldn't compare it to the popular Universal Studios or Disney Land.
You won't find your favorite Ghibli movie characters such as the gray and cuddly Totoro or Sai from Princess Mononoke to greet you as is the case with Mickey Mouse, and Cinderella.
There are no rides such as roller coasters or Ferris wheels, or VR attractions.
At Ghibli Park, you will step into the world of your favorite Ghibli movies, in a much more sustainable way than sets built out of plastic and, in the case of VR, thin air. The whole concept for this park is a symbiosis with the surrounding forest and natural beauty. Sounds cool, doesn't it?
It will be a park similar to no other, the first of its kind. Rather than treat you like a visitor, the park is designed to make you feel like you're part of your favorite Ghibli movies.
The 5 Fascinating Areas of Ghibli Park Let You Be Part of Your Favorite Ghibli Movies
The park will have 5 areas in total, of which 3 will open on November 1st, 2022. The other 2 areas will open around 2023 and 2024 but dates have not been confirmed yet.
Ghibli's Grand Warehouse (opens in November 2022)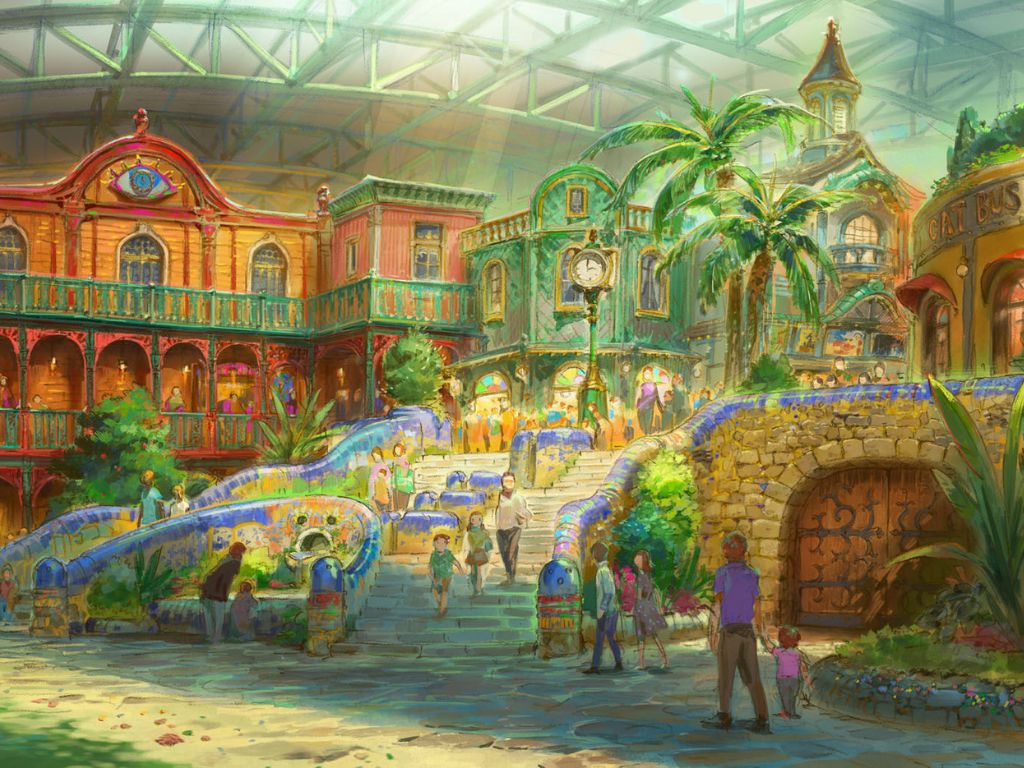 This is the main draw of Ghibli Park. A reconstructed swimming pool facility will hold countless wonders from different Ghibli movie worlds. It really is a warehouse, as Studio Ghibli has a gigantic amount of items, models, and other artifacts that so far have been stored away from the eyes of fans, only taken out for special exhibitions or events. All of these wonderful items are finding a new home at Ghibli's Grand Warehouse, which is 3 times bigger than Tokyo's Ghibli Museum.
This indoor area is perfect also for rainy days and will hold shops, restaurants, and play areas as well.
Hill of Youth (opens in November 2022)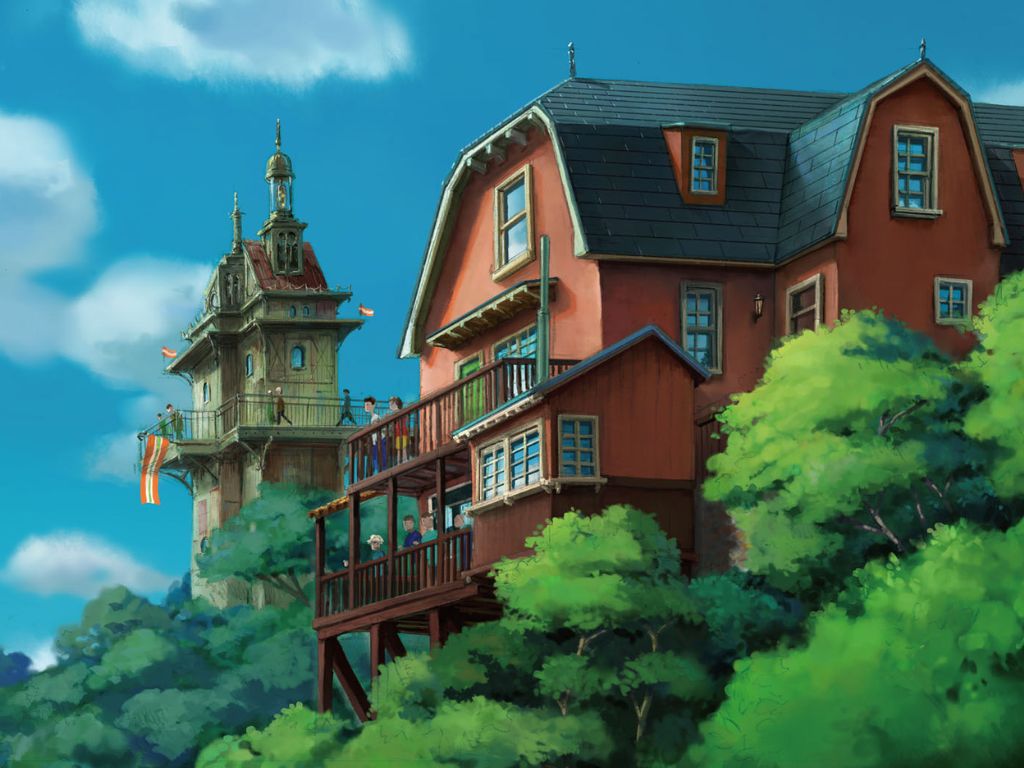 On the Hill of Youth, in the far north of the park, stands World Emporium, the antique shop from the movie Whisper of the Heart. But it is not the only attraction here. You will also find references to other movies such as The Cat Returns, Laputa: Castle in the Sky, and Howl's Moving Castle.
Another structure in the area, the Elevator Tower is already open and accessible to the public. It is inspired by the imaginary scientific world from the classic film Laputa: Castle in the Sky but did not feature in the movie itself and was already part of the original World Expo Park, however, it has been renovated for the opening of Ghibli Park.
This area is currently under construction with the World Emporium main building facade already finished and construction going on on the inside. You can see updates of the construction process on Ghiblis's Twitter account.
Dondoko Forest (opens in November 2022)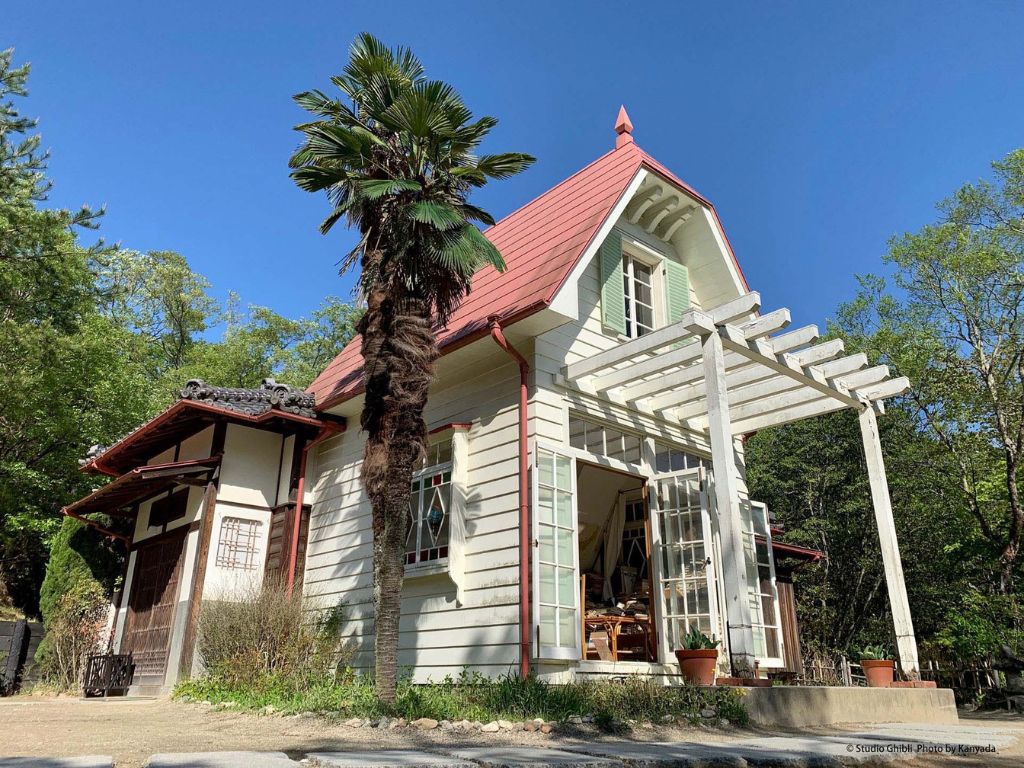 Dondoko Forest has already been dubbed the "Totoro Area" as it is the location of Mei's and Satsuki's House. This house has been standing at Moricoro Park since 2005 when the World Expo took place here and is one of the reasons why Ghibli Park is being constructed here.
The house is filled with real items from Japan in the 1950s including real newspapers, and it is so much fun to discover all of the small details.
This area also houses a wooden Totoro-shaped statue, called 'Dondoko-do' a playground structure that will be 5.2m tall and have space for up to five children at a time.
Mononoke Village (opens in 2023)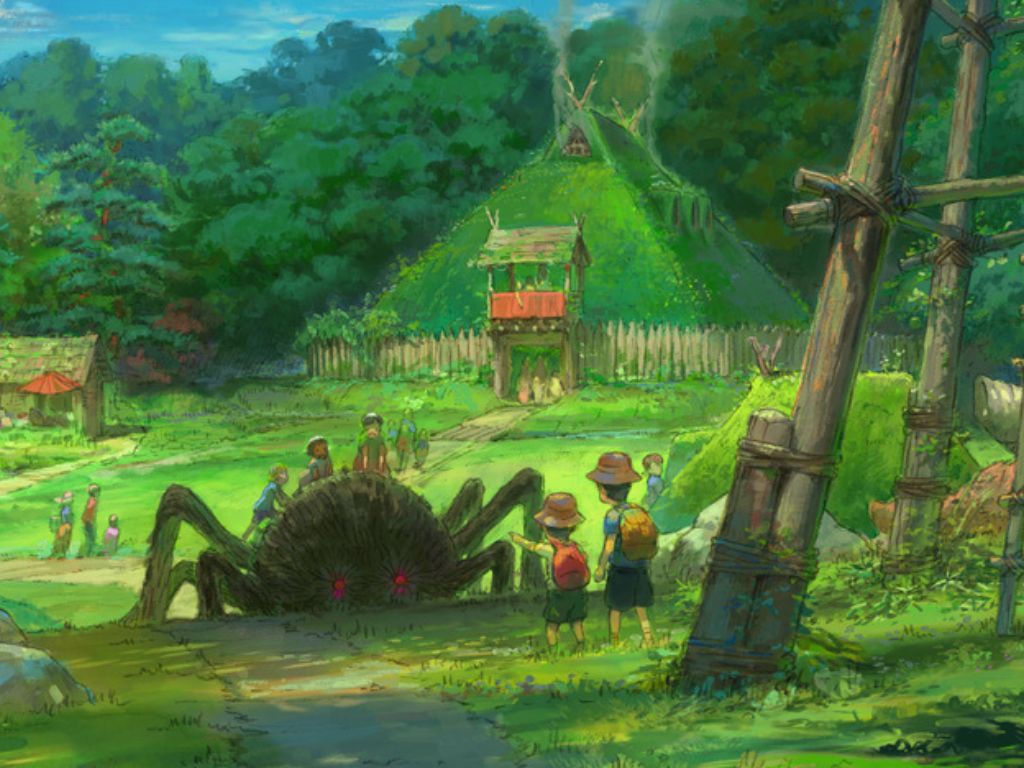 As the name suggests Mononoke Village will be all about the popular Princess Mononoke movie. As the central piece, it will have the Tatara-ba, the Irontown from the Muromachi period (1336-1573), which will house different local arts and crafts workshops for children.
Valley of Witches (opens in March 2024)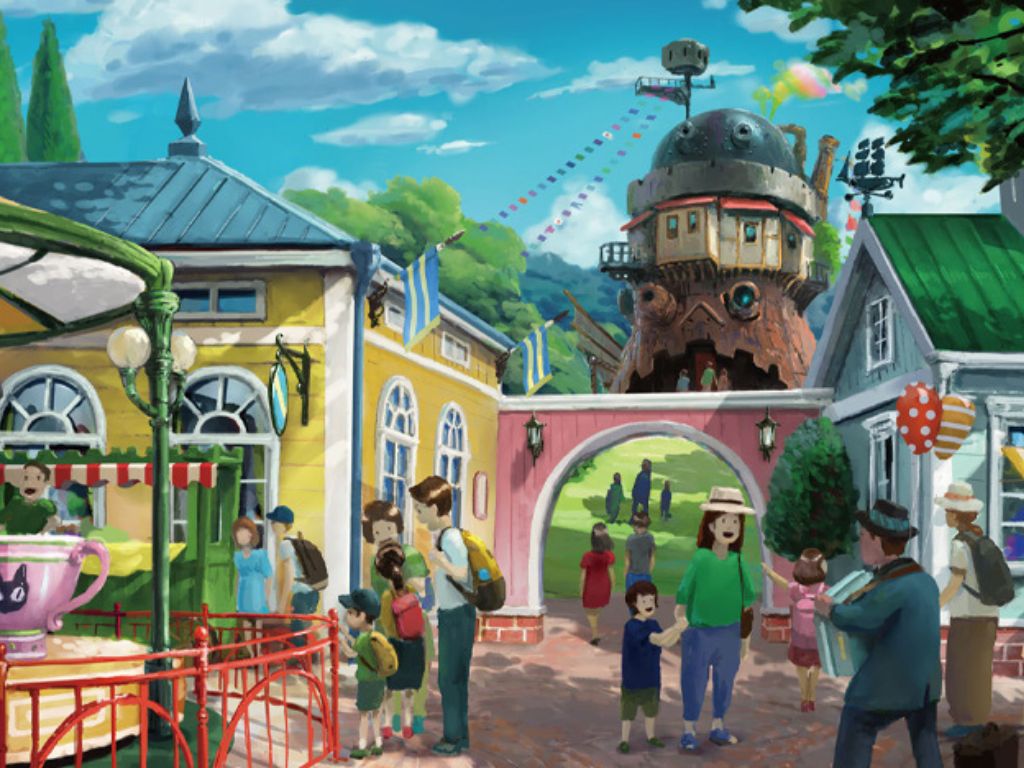 The Valley of Witches houses Howls Moving Castle, but unfortunately, it won't be moving anywhere this time. Kiki's house from Kikis Delivery Service as well as a European-inspired townscape will also be part of this area which will serve as the main restaurant area of the park.
Try the Delicious Food and Buy Original Merchandise at Ghibli Park
What kind of food will be available seems to be not decided yet, but especially in Ghibli's Grand Warehouse there will be some shops selling snacks.
In general, it seems to be implied that families will bring their own food and drink to picnic inside the park as the number of food shops and restaurants won't be able to serve all visitors.
Fans of Ghibli will find original and exclusive items for sale at the shops in the different areas as well. They are selected to be loved for a long time using local products from the region to support the community.
Tickets and Opening Hours – Everything You Need to Know for Your Visit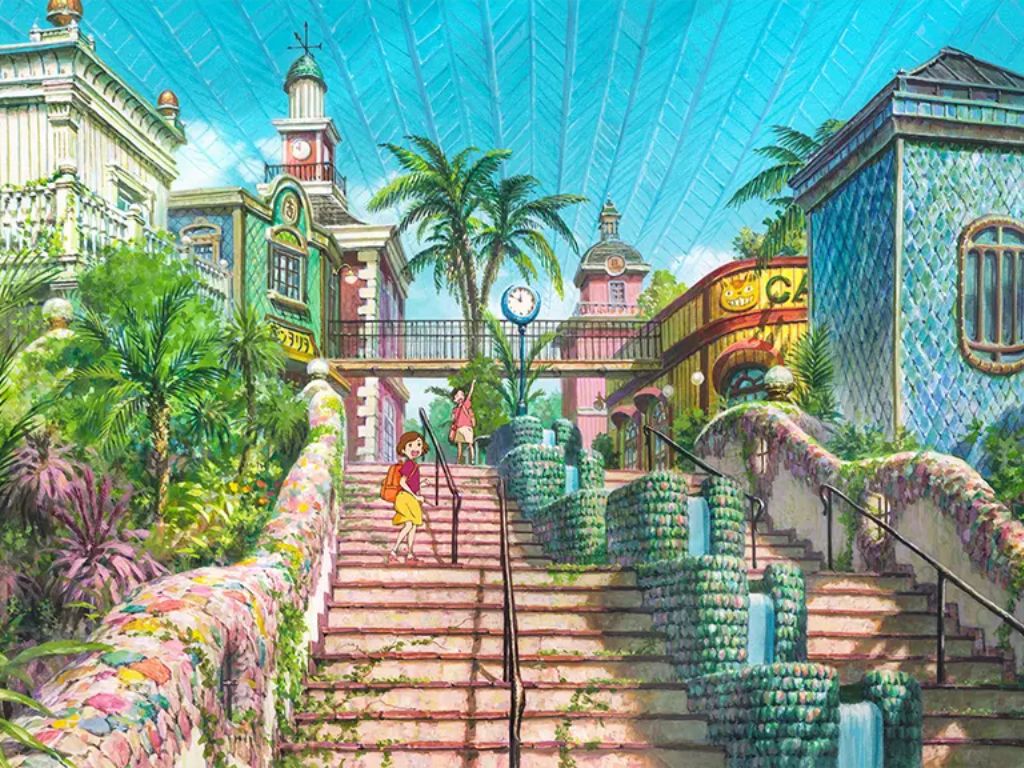 As mentioned before, the tickets for Ghibli Park will go on sale on August 1st, 2022 via Boo-Woo, a Japanese online ticket service. This service is available in Japanese only and requires tickets to be printed at a Lawson or Mini Stop convenience store within 24 hours of purchase, which makes buying tickets from abroad impossible.
If you are currently in Japan, you can buy your tickets here starting August 1st, 2022.
There is not going to be a general admission ticket for Ghibli Park, but rather tickets will be sold separately for each area, with fixed entry dates and timeslots. Entry will not be possible outside of these timeslots, and tickets are not for sale on the spot.
Ghibli Warehouse
Weekdays: ¥2,000 (children ¥1,000)
Weekends and holidays: ¥2,500 (children ¥1,250)
Youth Hill
Every day: ¥1,000 (children ¥500)
Dondoko Forest
Every day: ¥1,000 (children ¥500)
Park hours will be 10:00 to 17:00 on weekdays, and 9:00 to 17:00 on weekends, holidays, and long school holidays. The park will be closed Tuesdays, except for national holidays.
Ghibli Park (ジブリパーク)
Entry Fee: See the prices above and buy your tickets here.
Opening hours: weekdays 10:00 – 17:00, weekends and school holidays 9:00 – 17:00, closed Tuesdays
Address: 1533-1 Ibaragabasama, Nagakute, Aichi
Access: From Nagoya Station take the Higashiyama Line to Fujigaoka Station, transfer to Linimo Line and get off at Ai-Chikyuhaku-Kinen-Koen Station.
Website | Google Maps
More Ghibli-Related Fun in Nagoya and Aichi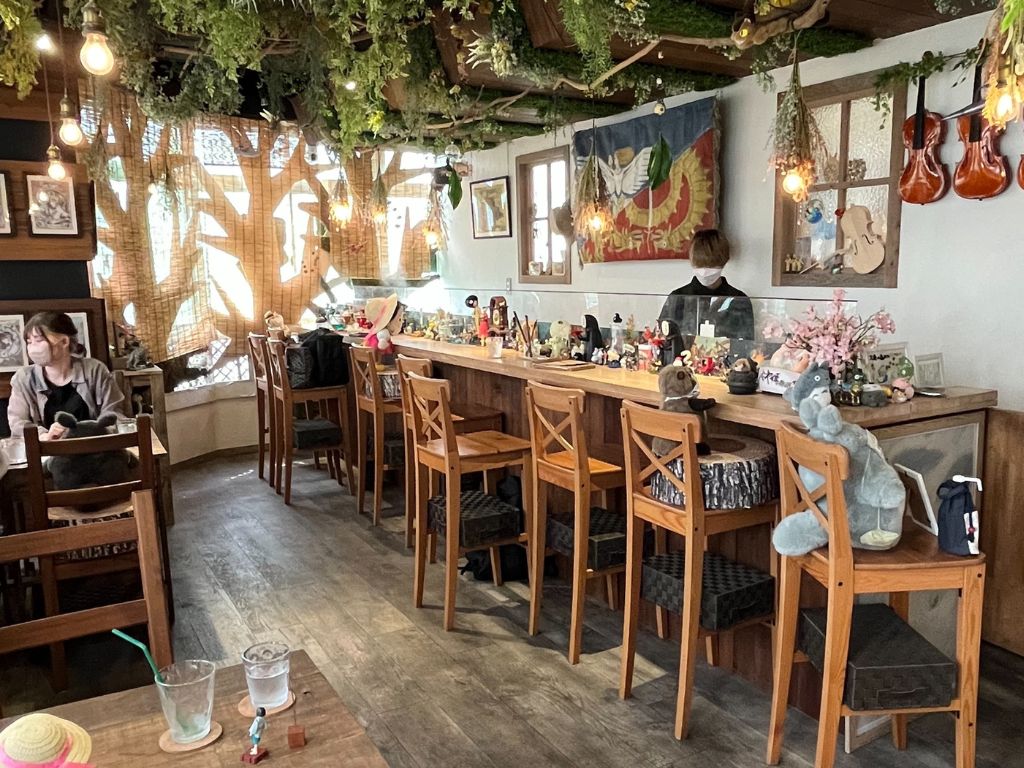 When you are planning a visit to Ghibli Park, don't forget that there is more to discover around Aichi.
How about visiting a Ghibli-inspired cafe called Osu no Mori Cafe Kodama in the Osu district of Nagoya, and later have a stroll around the shopping arcades looking for Ghibli items in one of the many Anime, Manga, and gaming shops around.
Or how about joining a Ghibli-inspired character Bento cooking experience? Your food will never look as cute as Totoro-shaped riceballs surrounded by a broccoli forest, ham, and sausage flowers.
For even more Ghibli merchandise you might want to check out the Donguri Republic at Sakae Oasis 21 or Nagoya Station.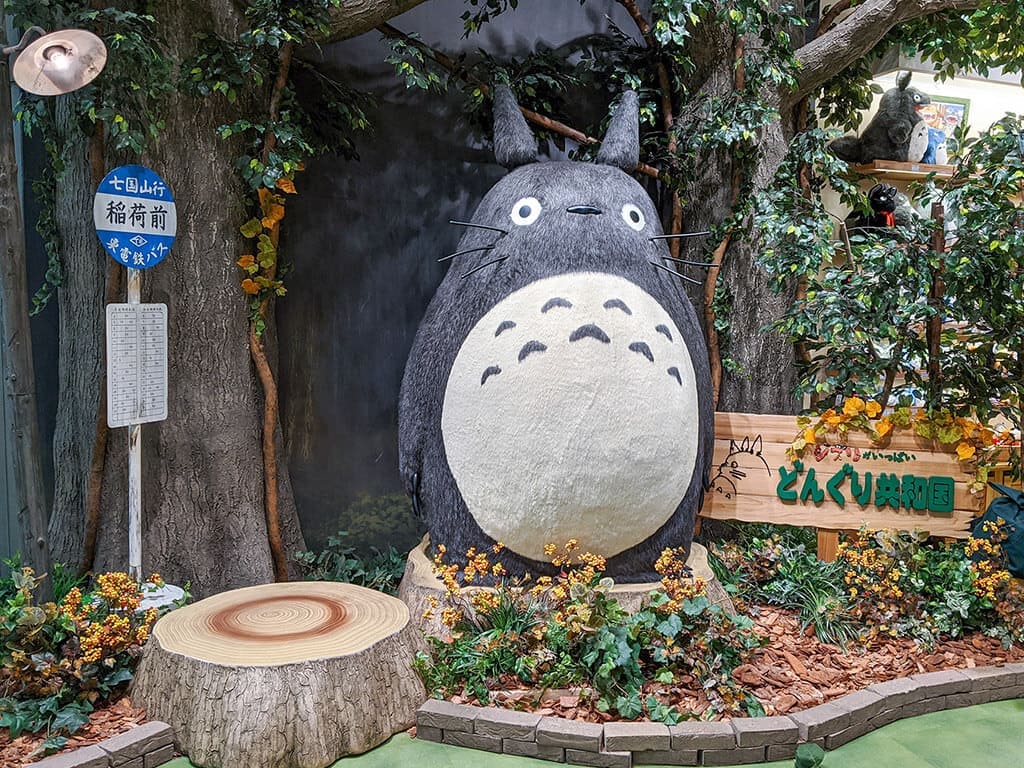 If pop culture, in general, is your thing, check out this article about the best Anime and Manga stores in Nagoya, and this one that will introduce you to some real live Anime locations around Aichi.
And don't miss the world's largest cosplay event, the World Cosplay Summit held each year in summer in Nagoya. You could even attend as your favorite Ghibli character.
---
Did you enjoy this article?
Make sure to also check out our other posts about Nagoya and trust us if we say Nagoya is not boring!
Be sure to follow us on Facebook for regular updates on Nagoya, and see our Instagram for pictures and stories about the city!
Tag us 📲
If you love Ghibli let us know in the comments or on social media and tag us with #nagoyaisnotboring